The limited supply of housing in St. Louis, MO is generating ferocious competition among buyers for rental property in the metro area. Therefore, don't be surprised if one day your phone rings with an offer that seems almost too good to be true.
When you look at the market stats, it's easy to understand why buyers are giving sellers in St. Louis top dollar for their property:
Although population growth the past year has slowed ever so slightly, employment and median household income growth are on the rise (Data USA) helping to keep the demand for rental housing in St. Louis strong and robust
Sales prices for homes in St. Louis have more than doubled over the last eight years alone, making it a perfect time for sellers to turn accrued equity into cold hard cash (Zillow)
Average rents in St. Louis have been slow and steady, generating the predictable cash flow that long-distance real estate investors crave (RENTCafé)
In the midst of so much buyer demand for rental property in St. Louis, multiple offers for sellers are quickly becoming the rule instead of the exception. Before you decide to sell your rental property in St. Louis city or county, it's important to understand your options and what to do before you sell.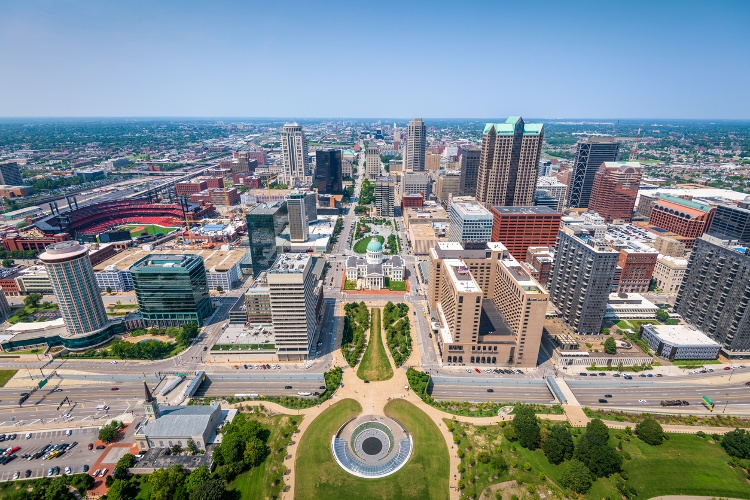 Your Options For Selling Rental Property in St. Louis
You can sell your rental property in St. Louis even if it's not currently rented to a tenant. However, if you do have a renter and want them to leave before you sell, be sure to do a couple of things first:
Read your lease to understand your rights and the tenant's. Some rental leases may allow you to give the tenant a notice to vacate, especially if you're renting month-to-month. Other times you may need to wait until the lease expires.
Review the landlord-tenant laws in Missouri to understand what happens if you don't renew your tenant's lease. Some tenant-friendly states require the landlord to pay relocation fees or other penalties if the lease isn't renewed.
Once you know how you stand, the next step is to decide on the best option for selling your rental property in St. Louis:
1. Sell to your tenant
Selling to your tenant saves you the trouble of listing and showing the property, and saves the tenant money by not having to move.
Plus, your real estate agent or attorney can draw up the purchase contract for a low fixed fee, saving you big money by not having to pay a commission.
2. Pay the tenant to leave early
Your rental lease with the tenant probably requires them to cooperate with property showings, but oftentimes that isn't the case. They may not have the money to buy your place or are bitter about having to move.
Paying the tenant to leave early by using a "cash for keys" agreement and covering their moving expenses or the first month's rent in their new house can be a win-win for the landlord and tenant.
3. Wait for the lease to expire
If your tenant doesn't want to leave early and hasn't done anything that lets you evict, your only option is to wait for the existing lease to expire.
When you go this route, be sure to give proper notice to the tenant that you won't be renewing the lease to avoid the contract turning into a month-to-month agreement.
4. Sell with the tenant in place
There are a lot of hoops to jump through when you try to sell to your tenant or convince them to leave early. That's why the best option for selling your rental property in St. Louis just might be to sell with the tenant in place.
Online listing platforms like Roofstock make it very easy to sell your rental property to experienced real estate investors who may be willing to pay top dollar if your place is already rented out:
Reach a global network of serious real estate investors instead of limiting yourself to the general public on the local St. Louis MLS
Pay less in real estate commissions (3% vs. the standard 5% - 6%) and increase your net profits
No open houses or showings, so you won't disturb your tenant
Keep collecting the rental cash flow from your property right up until the day escrow closes
Use the Roofstock Marketplace to research the cap rates and yields of other rental property for sale in St. Louis to learn what your competition is up to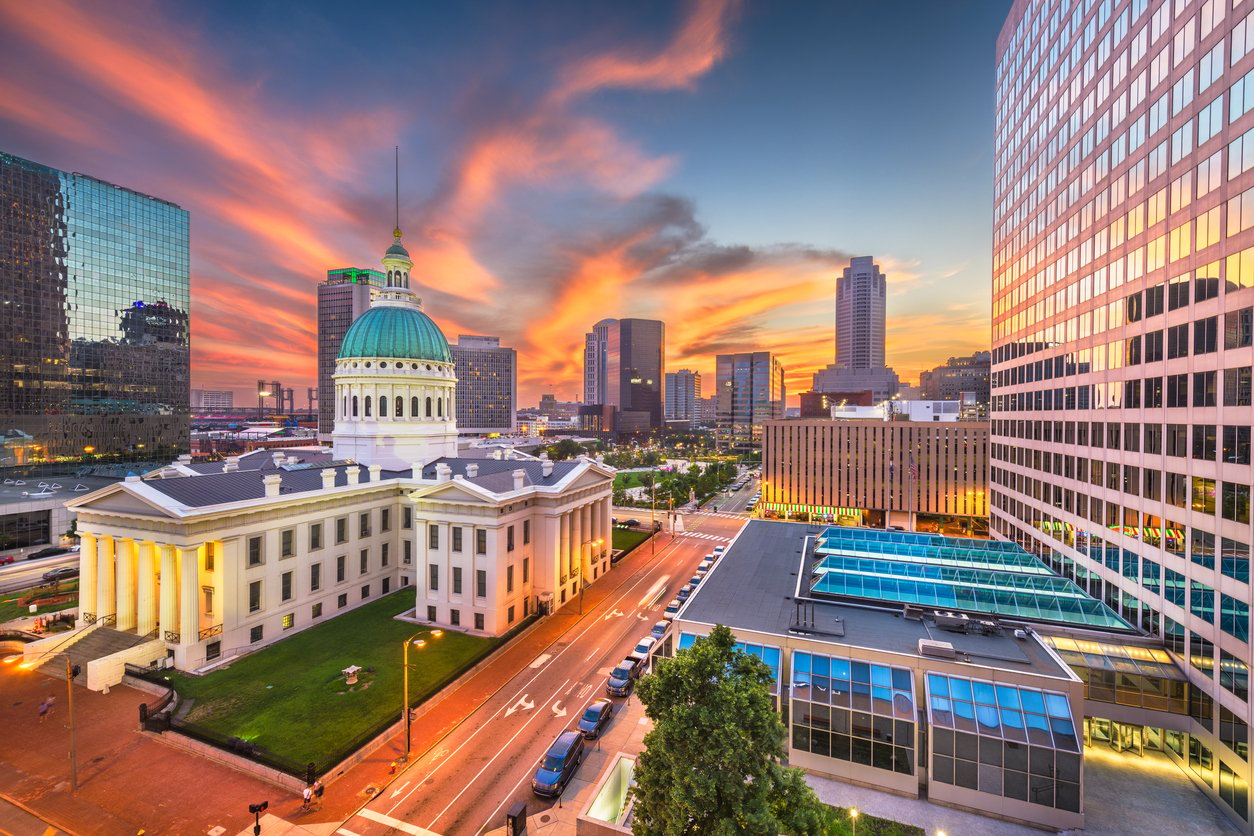 What You Should Do Before Selling Rental Property
The key to selling your rental property fast in St. Louis is to make it easy for investors to buy. Doing these things before you sell will make it much easy for a home buyer to agree to your asking price:
Create a property file that includes documents such as tenant lease agreement and application, rent roll, P&L, and copies of receipts for all maintenance and CapEx done over the last few years
Conduct a pre-listing inspection to catch items that need to be repaired, then fix them so that your buyer's inspection report comes out squeaky clean
Keeping your property maintained even when it's on the market for sale sends a strong positive signal to a buyer letting them know the place will be easy to rent again if the current tenant leaves
Make sure your tenant knows the property is for sale, and explain to them how showings will be handled to respect their rights, and how the lease and security deposit will be transferred to the new owner
Calculate your potential capital gains tax liability and consider conducting a 1031 exchange to keep more of your net profit by deferring the capital gains tax payment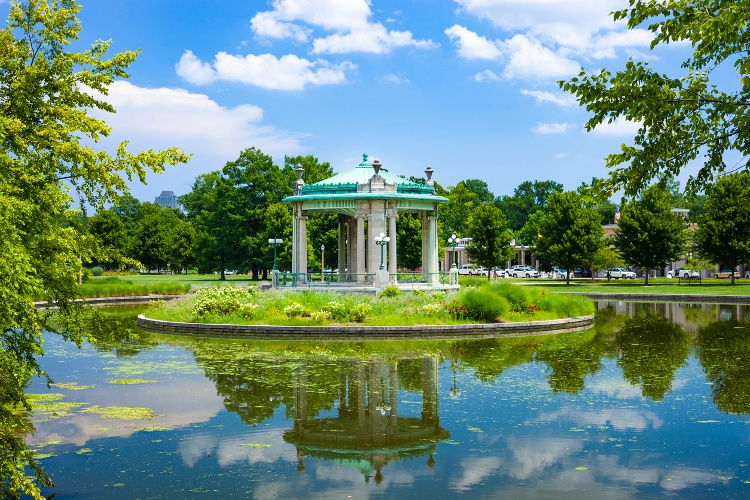 How to Price Your Investment Property for Sale in St. Louis
Even in a seller's market like St. Louis it's critical to price your property right to attract the most qualified buyers who will close escrow quickly. One of the best ways to do that is to get instead the head of a buyer and understand the financial metrics used to price rental property for sale in St. Louis:
Cap rate is calculated by dividing NOI by the sales price, then comparing that ratio to other similar properties to see if your property price is right
ROI or return on investment measures how much profit is made as a percentage of the cost of the investment – generally speaking, the higher the ROI the more attractive the property is to an investor
Cash-on-cash compares the cash generated by a rental property to the cash invested and is a key metric used by investors to decide how best to put their capital to work
ARV or after repair value is an important number to use if you're selling a rental property with deferred maintenance or needed upgrades because ARV factors in what the property could be worth after repairs are made
In a hot market like St. Louis, the better you can make your deal appear the faster it will sell. You can get a free price estimate and consultation here.