When done right, owning investment property can yield annual tax deductions like a well-oiled-machine.
If you're among the millions of Americans who wait until the last minute to file their taxes, you might have a case of the April 18 blues. But while you've got money on your mind, why not seize the moment and start planning ahead for a more rewarding experience next year? One smart place to start: Rental property.
By investing in leased single-family homes, you could be feeling more chipper when tax day rolls around again. Not only does an investment property yield steady returns in the forms of cash flow and appreciation, it also earns additional bottom-line profits through significant tax deductions.
Investment property tax deductions for owners can be found in several areas:
1. Depreciated Costs, Such as Capital Expenditures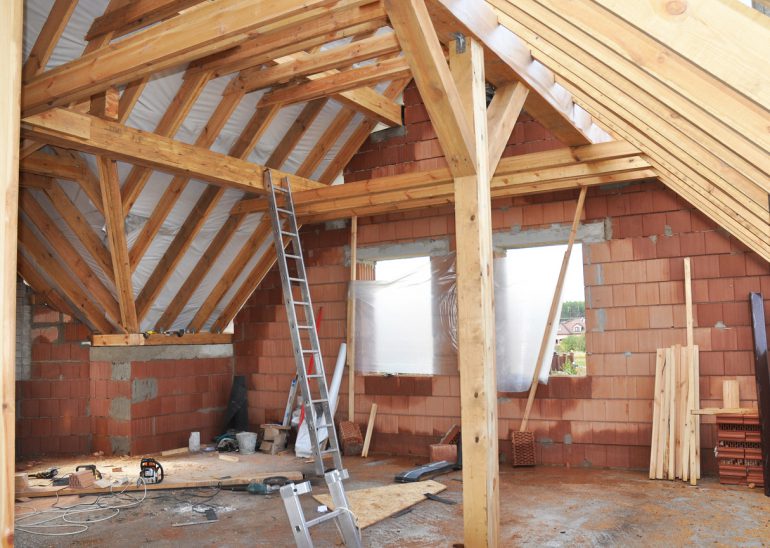 Depreciation is an income tax deduction that allows homeowners to recover expenses related to the wear and tear, deterioration or obsolescence of the property. Even if your rental home is producing positive cash flow, depreciation and other expenses associated with homeownership can be deducted from ordinary taxable income. Taxpayers must use Form 4562, Depreciation and Amortization, to report depreciation on a tax return, according to the IRS.
As one of the preferred investing options, real estate offers big tax incentives. For investors, ownership of real estate can produce substantial tax savings, including tax sheltering. —Fortune Builders
One example of a depreciated cost is a capital expenditure. These are certain types of major property improvements/renovations such as replacing a roof, adding an extension or finishing your basement, and must be depreciated over multiple years.
To put it in layman's terms like Investopedia, rather than taking one large deduction in the year you improve the property, depreciation distributes the deduction across the useful life of the property. So if you add a new guest bedroom over the garage and it costs $50,000, you'll deduct an even portion of that capital expense and recover it over a number of years—27.5, to be exact. For additional details, check out the IRS's explanation of depreciation on rental property.
2. Amortized Costs Over the Life of the Loan
Amortization is a method of recovering certain capital costs over a fixed period of time, according to the IRS. In real estate terms, amortization is depreciation for intangible property, such closing costs and financing fees associated with purchasing an investment home. To deduct amortization that begins during the current tax year, complete Part VI of IRS Form 4562 and attach it to your income tax return. A few examples of tax-deductible amortized closing costs (for rental properties, specifically) include:
Lender fees
Loan origination fee
Loan discount
Mortgage insurance fee
Mortgage appreciation fee
Mortgage insurance
Assumption fee
3. 1031 Exchanges
When selling a rental property, generally you'd have to pay taxes on the gain at the time of sale. However, a 1031 Exchange—also referred to as a "Like-Kind Exchange"—allows you to defer all your capital gain taxes by reinvesting the equity in a new property or portfolio of properties of greater or equal value within a specified period of time. After the sale of your rental property, there are two important deadlines to meet: You have 45 days to identify which property(s) you plan to buy, and you must close on that property within 180 days. Keep in mind, gains deferred in a 1031 exchange are tax-deferred, but not tax-free.
>>Related: Learn more about the benefits of investing in single-family rentals.
4. Repairs
Whereas the cost of improvements are recovered through depreciation, general fixes or maintenance that keep your rental home in good operating condition are classified as "repairs" and can be written off in a single tax year on Schedule E, Form 1040.
Investing in real estate continues to be one of the best ways to build wealth and cut taxes. —Investopedia
5. Parting Tip: Work With Your Accountant When it's Time to File Taxes
If you do end up purchasing an investment property, consider hiring a CPA who can guide you guide you through the deduction process. Tax accounting can be tricky for first-time real estate investors, and this roundup merely scratches the surface of possible investment property tax deductions.
Having a second pair of expert eyes can make a big difference.
*****
Done right and executed through a long-term plan, investment in single-family rental homes can bring positive cash flow, long-term value growth and annual tax advantages like a well oiled-machine. Start browsing turnkey investment properties on Roofstock today: