Last updated on March 9, 2022
Property management fees for a long-term rental are pretty predictable. With a vacation rental property, however, there are many more fees to take into consideration. In this article, we'll take a look at how vacation rental management fees are structured, the different costs to expect, and tips to help you lower fees on a vacation rental property.
---
Key takeaways
Vacation rental management fees are generally higher than a long-term rental due to factors such as greater guest turnover, more frequent cleaning and repairs, and extra customer care needed to maintain positive guest reviews.
Gross rental income from a vacation rental can be significantly higher than a long-term rental, despite generating similar annualized returns.
Common responsibilities of a vacation rental property manager include listing and marketing, coordinating bookings and greeting guests, coordinating cleaning and maintenance, and being on call in case of an emergency.
Vacation rental management fees can be structured using a commission model, a fixed-rate model, a guaranteed-rate model, or a combination of 2 or more.
---
What are vacation rental management fees for?
There are more management fees to plan for with a vacation rental than with a long-term rental, simply because there are more "moving parts."
For example, a vacation rental has to constantly be marketed, and online booking sites collect a fee. A manager has to be on call in case guests have a question or an unexpected problem occurs, supplies have to be regularly replenished, and cleaning crews have to be managed in between frequent guest departures and arrivals.
How vacation rental management fees are structured
Fees for managing a vacation rental generally fall into one of 3 categories, although they're not always mutually exclusive. For instance, a local vacation rental property manager may charge a percentage commission for each guest booking, plus à la carte fees for extra tasks such as greeting a guest in person, arranging or conducting local tours, and coordinating needed repairs.
Commission fee model
The commission fee model for a vacation rental property is similar to the property management fee for a long-term rental.
To illustrate, assume that a vacation rental has a nightly rate of $250 and a guest stays for 6 nights. If the vacation rental property manager charges a commission of 20%, the total fee paid would be $300. Usually the commission paid will include a fixed set of services, such as arranging a reservation, greeting a guest, and inspecting the property after the guest departs.
A commission fee model may be a good choice for an owner who wants to incentivize a property manager to keep a vacation rental as fully booked as possible, because there's a direct correlation between gross rental revenues and the management fee paid.
However, an owner should investigate extra charges not included in the commission, to avoid getting "nickel and dimed" by a property management company with an opaque fee structure.
Fixed-rate fee model
Paying a fixed rate (also known as a flat fee) to manage a vacation rental makes budgeting easier and operating expenses more predictable because it isn't based on the number of bookings each month.
Although a fixed-rate fee model may seem unusual for a vacation rental in a tourist area with peak and off-peak seasons, an owner could end up spending less on an annual basis. A fixed-fee model also might be a good option for an STRfrequented by business travelers year-round with a rental income stream that is relatively predictable.
As with a commission-based model, an owner should still take time to understand any extra fees a manager might charge.
Guaranteed income fee model
An investor looking for a consistent stream of net income may find the guaranteed income fee model an attractive choice.
Under this compensation model, a management company will pay an owner an agreed sum each month. Any excess profits are kept by the vacation rental manager as compensation, while any losses are paid for by the manager.
The guaranteed income model might be a good option for a vacation rental located in an area with a lot of seasonality, since income will be the same from one month to the next.
On the other hand, an obvious downside is that an owner could leave money on the table by overpaying a manager. If the vacation rental generates consistent guest bookings year-round, an owner could make less compared to a commission-based or fixed-rate fee model.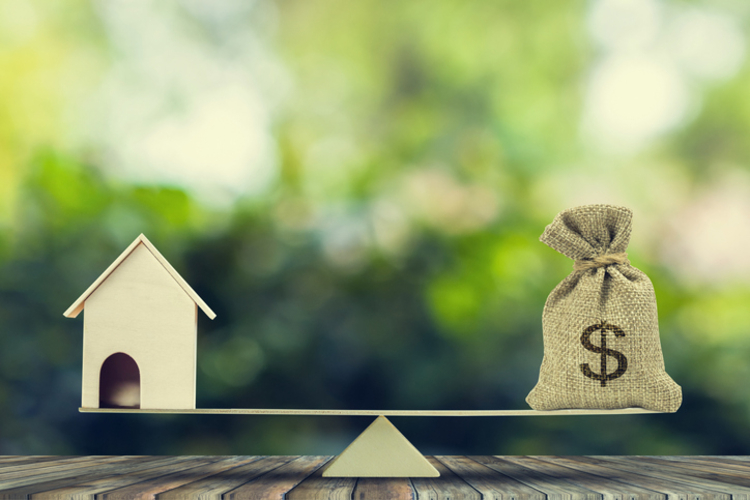 What services does a vacation rental management fee include?
The exact service included in a vacation rental management fee can vary from one management company to the next and even among different types of vacation rentals managed by the same company.
Here are some of the tasks and services generally included and excluded in a standard vacation rental management fee.
Services included
Listing and marketing a vacation rental on platforms like Airbnb, Vrbo, Booking.com, and TripAdvisor
Coordinating booking calendars, adjusting pricing based on day of week or time of year, and applying dynamic pricing to maximize occupancy rates and gross rental income
Encouraging guests to leave good reviews by periodically checking in, providing a review template, and ensuring guests receive the amenities they are looking for
Coordinating routine cleaning and maintenance, being on call for emergency repairs, and restocking supplies
Generating monthly and year-end financial statements, including income statements and net cash flow reports
Extra fees
Higher fees for booking a guest reservation directly rather than using a vacation rental reservation platform, such as Airbnb or Vrbo
Check-in and checkout fees for greeting a guest in person, or arranging local tours
Semi-annual or annual fee for deep cleaning a vacation rental property
Emergency service for urgent repairs
Markups on third-party services and supplies
Credit card processing fees if guest payment is made directly to a vacation rental property management company
How much is the average vacation rental management fee?
Vacation rental management fees can vary widely from one property to the next.
According to Lodgify, property management fees for a vacation rental can range anywhere from 10% to 50% of the gross rental income, with an industry average of 25% to 30%, depending on the fee structure. Vacation rental management fees for a property in an urban area that is easier to get to may be lower, while out-of-the-way beach and mountain rentals may cost a bit more each month to manage.
While a property management fee of 30% for a vacation rental may seem high compared to a long-term rental, there are a couple of things to keep in mind.
First, gross rental income from a vacation rental can be significantly greater than a traditional long-term rental. According to the STR research company AirDNA, the average annual revenue earned by STRs listed full time in 2021 reached a record high of $56,000.
Second, there's a lot more work involved in professionally managing a vacation rental. Guests turn over much more frequently, so rentals may require more routine maintenance and cleaning. There's more time required to arrange bookings and communicate with guests to generate 5-star reviews that can lead to increased reservation volume and repeat visits.
Pros and cons of hiring a professional vacation rental manager
Self-managing a vacation rental requires a lot of time and effort and a high level of customer service. Owning a vacation rental is like being in the hospitality business, and not every owner wants to be a concierge.
Although remotely investing in a short-term rental property and hiring a good local professional vacation rental manager may make sense, it's still worth taking a look at some of the pros and cons of doing so.
Pros
A local vacation rental manager may manage other vacation rentals in the same area and have a better understanding of the services and amenities guests are looking for.
An experienced manager may be able to provide tips for maximizing gross rental income and reducing operating expenses, such as curating local tours and storing supplies in bulk.
Many managers have an established network of professional service providers that offer discounted or competitive pricing and fees.
Some vacation rental management companies may offer customized pricing plans to meet the unique needs of each investor.
Cons
Vacation rental management fees can reduce net operating income.
You may be surprised by unexpected extra expenses and hidden charges if you don't thoroughly understand your vacation rental property management agreement.
Choosing the wrong vacation rental fee structure can lead to misaligned incentives between a property owner and property manager.
Closing thoughts
Even though vacation rental management fees are higher than with a long-term rental, annualized returns can be the same or greater due to higher gross rental income.
One way to lower the fees on a vacation rental is by using Stessa to automatically track income and expenses and generate tax-ready financials. Stessa helps investors to maximize profits on vacation rental properties through personalized reporting, smart money management, and more.