Last updated on September 10, 2021
The real estate market in Aiken County is sizzling as of late.
According to an article in the Aiken Standard, relocation from urban areas to smaller sized cities, the ability of people to work from anywhere, and the drivability are three reasons why the housing market in Aiken is hot.1
Aiken is a bedroom community located about 30 minutes east of Augusta, Georgia. The city is included in the Augusta-Richmond, GA-SC metropolitan statistical area and is also part of the Central Savannah River Area (CSRA).
Although best known for its equestrian sports, such as horse racing, polo, and steeplechases, the economy of Aiken is surprisingly diverse. Major employers in and around Aiken include Aiken County Public Schools, Bridgestone Corporation, Kimberly-Clark Corporation, Aiken Regional Medical Centers, UPS, and the University of South Carolina Aiken.
Here's more of what investors should know about investing in Aiken, South Carolina in 2021.
Population growth
Aiken County ranks as one of the fastest-growing counties in South Carolina, boasting a population growth of 7.4% between 2010 and 2019.
Although the rate of growth in Aiken is slower than other parts of the state, some of that is by choice. Much of the land in Aiken is already built-out, with a lot of development occurring to the west of town closer to near-by Augusta.2,3
Key population stats:
The city of Aiken is home to nearly 31,000 people, with almost 171,000 residents living in Aiken County, South Carolina.
In 2019, the population of Aiken grew by 0.68%, according to Data USA.4
The population of Aiken County grew by about 7.4% between 2010 and 2019.
Over the past 10 years, Aiken County added more than 11,600 new residents.
Aiken is part of the Central Savannah River Area (CSRA) and also part of the Augusta-Richmond County MSA, with a population of over 600,000 residents.
Cities in the CSRA include Aiken, Grovetown, Evans, Martinez, Hephzibah, Augusta, and North Augusta.
Counties adjacent to Aiken include Saluda, Lexington, Edgefield, and Richmond County (where Augusta, Georgia is located).
The per capita income in Aiken County is $29,010, while median household income is $55,634.
The median age in Aiken County is 40.1 years, about the same figure as the state of South Carolina.
Job market
The job market in Aiken grew by 0.61% in 2019, nearly as fast as the city's population growth of 0.68%, as reported by Data USA.
According to the U.S. Bureau of Labor Statistics, some of the fastest-growing industry sectors in the Augusta-Richmond County, GA-SC MSA (which includes Aiken) are construction, manufacturing, information, and leisure and hospitality.5
Key employment stats:
The GDP of Aiken County, South Carolina is about $6.3 billion, according to the Federal Reserve Bank of St. Louis, and has grown by nearly 13% over the past five years.6
Unemployment rate in the Augusta-Richmond County MSA (including Aiken) is 4.4% (BLS, June 2021).
Target industries in Aiken and the Western Region of South Carolina include advanced manufacturing, chemicals, cyberspace operations, energy research, food processing, plastics, and research & development.7
The top five employers in Aiken are the Savannah River Nuclear Solutions, Aiken County Public Schools, Savannah River Remediation, Bridgestone America's Tire Operations, and the Kimberly Clark Corporation.8
Aiken is home to the University of South Carolina at Aiken and the Aiken Technical College.
Over 91% of the residents in Aiken hold a high school degree or higher, and more than 41% hold a bachelor's degree or an advanced degree.
There are six major highways running through and around Aiken County, including I-20 to Atlanta, Georgia, Columbia, South Carolina and Charlotte, North Carolina; and I-520 to nearby Augusta, Georgia.
Aiken is less than 20 miles from Augusta, Georgia and less than 60 miles from Columbia, South Carolina.
The Augusta Regional Airport serves nearly 50,000 passengers each month, with service provided by Delta and American Eagle.9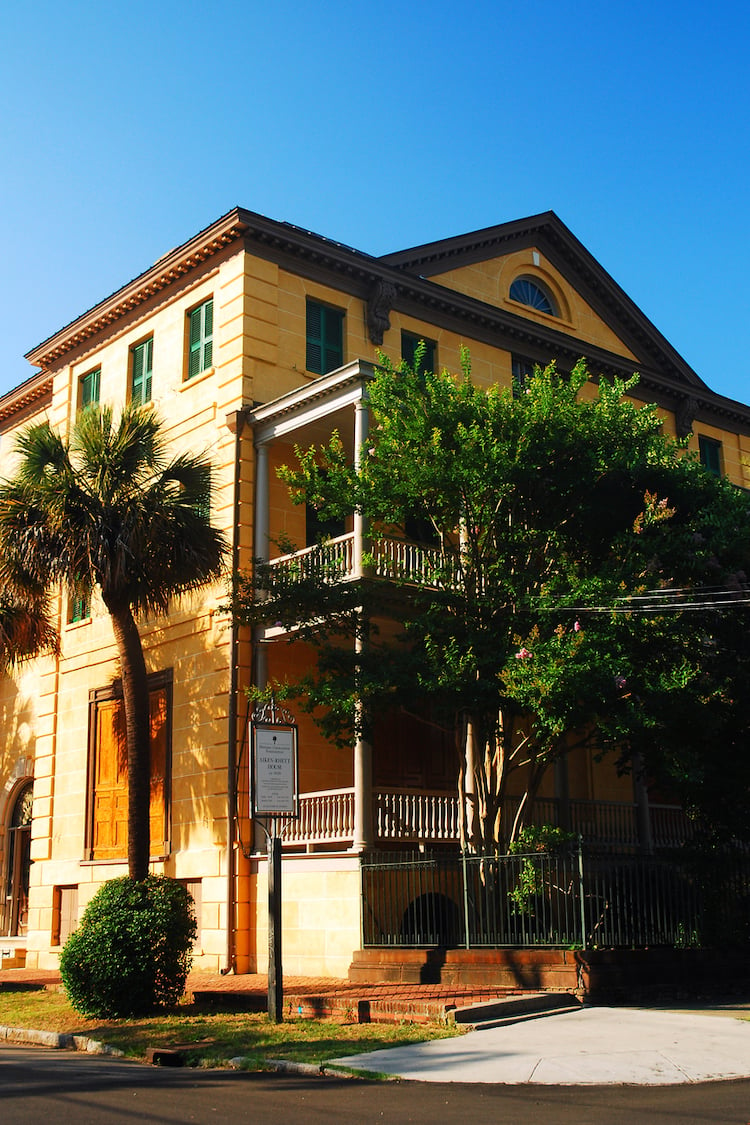 Real estate market
The Aiken County real estate market is hot, with key home sales metrics such as average price per square foot, number of units closed, and average sales price all increasing year-over-year.
According to an article in the Aiken Standard, the average sales price of a home is the highest it's been in the last five years, while the number of units closed is also at five-year highs.10
Aiken is part of the CSRA (Central Savannah River Area) real estate market that includes nearby cities such as Grovetown, Evans, Martinez, and Augusta.
Key market stats:
The Zillow Home Value Index for Aiken is $209,747 as of July 2021.11
Home values in Aiken increased by 12.0% over the past year and have grown by nearly 33% over the last five years.
The median list price of a home in Aiken is $259,900, based on the most recent report from Realtor.com (July 2021).12
The median price per square foot of a home for sale in Aiken is $129.
The median sales price of a home in Aiken is $255,000.
Aiken is a seller's market, according to Realtor.com, which means that there are more people looking to buy than there are homes available.
Sales-to-list price ratio in Aiken is 100%, with homes selling for approximately the asking price on average.
Median days on market until a home in Aiken goes under contract is 58 days.
Some of the best neighborhoods in and around Aiken are Woodside, Houndslake, and Highland Park, according to Realtor.com's report.
Of the four neighborhoods in Aiken, Highland Park is the most expensive with a median home listing price of $444,500, while the most affordable neighborhood in Aiken is Houndslake, where the median list price of a home is $284,900.
Strong renters' market
The high demand for housing is causing rent prices to spike in Aiken, along with the rest of the CSRA (Central Savannah River Area). Local real estate experts don't expect rent prices to go down anytime soon. Available rental inventory is shrinking, tenants are renewing their leases instead of moving, and applicants from active duty military personnel are three factors making Aiken a strong renter's market.13
Key market stats:
The median rent for a 3-bedroom home in Aiken is $1,800, according to the most recent research from Zumper.com (August 2021).14
Rents for a 3-bedroom home in Aiken have increased by 50% year-over-year.
Single-family homes make up 78% of the housing inventory in Aiken, helping to make a house an attractive rental option versus an apartment.15
34% of the housing units in Aiken are occupied by renters.
The median age in Aiken County is 40.1 years, about the same as the figure for South Carolina.16
Historic price changes & housing affordability
The Home Price Index (HPI) and the Housing Affordability Index (HAI) are two metrics that real estate investors use to help anticipate the current and possible future demand for rental property in Aiken.
The Freddie Mac House Price Index Report measures the typical price inflation for housing in Aiken, the August Metro Area, and the United States. According to the most recent HPI from Freddie, home prices in the Augusta-Richmond County, GA-SC area have grown by nearly 18% over the past year:17
June 2016 HPI: 133.4
June 2021 HPI: 197.1
5-year change in home prices: 47.75%
One-year change in home prices: 17.98%
Comparison pre-2008 peak: 39.71%
Housing affordability can also affect whether people choose to rent rather than own. However, even though houses may be relatively affordable in a real estate market like Aiken, inventory shortages and the low supply of rental property can cause the demand for rental property to grow.
The Housing Affordability Index (HAI) base is 100 and is the midpoint where a resident with the median family income can normally qualify for financing to purchase a median price home. The greater the affordability index is above 100, the more affordable a market is, and vice versa.
Based on the most recent HAI data through July 2021, the housing affordability index for Aiken is 146. Compared to nearby Augusta, which has an HAI of 171, Aiken is one of the less affordable places in the CSRA to own a home, which could indicate a strong demand for rental housing in Athens.18,19
Quality of life
Aiken receives an A- grade from Niche.com as one of the best places to live in suburban South Carolina. The city receives high grades for key quality of life factors, such as diversity, family living, public schools, housing, and nightlife.20
Key quality of life stats:
Cost of living in Aiken is 4% below the national average, according to HomeSnacks.21
Living expenses in Aiken, such as utilities, transportation, and healthcare cost 9% - 13% less than the national average.
Fun things to do in Aiken include shopping at the Aiken County Farmers Market (the oldest county farmers' market in continuous service in South Carolina), going to the Aiken Center for the Arts, or walking the Aiken Arboretum Trail.
Augusta, Georgia is only a 30-minute drive from Aiken, where golf enthusiasts can attend the Masters.
Aiken is home to the University of South Carolina Aiken, offering 30 major areas of study in undergraduate and master's degrees.
Aiken Regional Medical Centers receives a high performing rating from U.S. News & World Report for adult procedures and conditions.22
Get out the map
Where to begin your search? Roofstock created a heat map of Aiken based on our Neighborhood Rating, a dynamic algorithm that enables you to make informed investment decisions by measuring school district quality, home values, employment rates, income levels and other vital investment criteria.
DARK GREEN: 4-5 star neighborhood
LIGHT GREEN: 3.5-4 star neighborhood
YELLOW: 2.5-3 star neighborhood
ORANGE: 2 star neighborhood
RED: 1 star neighborhood
Ready to invest in the Aiken housing market? If you haven't already done so, create your free Roofstock account and set up alerts. We'll notify you when we have an Aiken investment property that matches your search criteria.
References