Last updated on September 15, 2021
Affordable real estate prices, a low cost of living and doing business, and a great quality of life are making Albuquerque a key destination for money makers and rental property investors.
According to Albuquerque Business First, the market shows no signs of slowing down, with homes going for record high prices and newly-listed property going under contract in less than 30 days.
Albuquerque is the most populated city in New Mexico and the state's economic and business hub. Founded back in 1706 as a trading post, Albuquerque continues to be known for its many well-known trade routes including Route 66 and the Santa Fe Railway. The healthcare industry of New Mexico is centered in Albuquerque, and the metro area has also become a high-tech manufacturing hub.
While extreme weather and natural disasters can create havoc for businesses and residents in other parts of the country, Albuquerque is known as a low-risk location with a highly-skilled workforce, low cost of living, and aggressive business incentives that help keep the economy growing.
Here's why nearly one million residents are finding Albuquerque the ideal place to live, work, and thrive.
Population Growth
Since 1950, metropolitan Albuquerque has grown at a faster rate than the entire state of New Mexico. Historically, the area has seen a steady population increase of between 1% - 2% per year, helping to make Albuquerque one of the most culturally diverse regions in the nation.
Key Population Stats:
Albuquerque is the largest city in New Mexico with a population of over 560,000 in the city and over 914,000 people in the metropolitan area.
Metro area of Albuquerque consists of Bernalillo, Sandoval, Torrance, and Valencia counties.
Population of Albuquerque has grown by 0.3% year-over-year and by nearly 2.3% over the last 10 years.
Unemployment in Albuquerque is currently 7.5% (Oct. 2020) while employment growth last year was 2.4%.
Median age in the Metro Albuquerque area is 38.8 years, with over 52% of the residents between the ages of 20 and 59.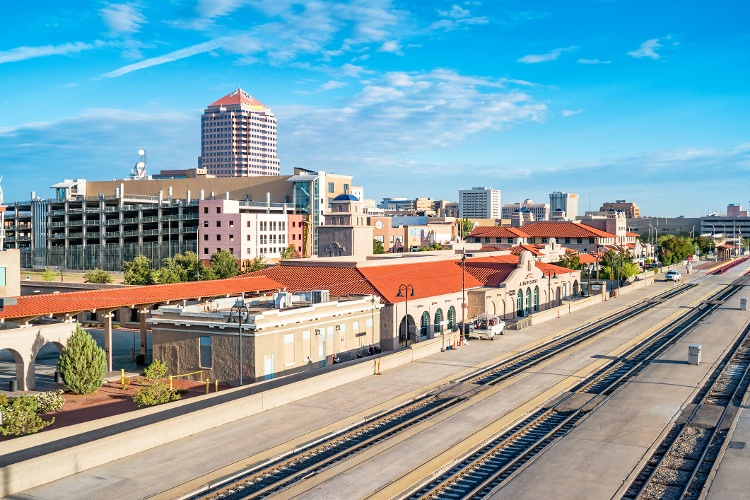 Job Market
Prior to the pandemic, job growth in Albuquerque reached a ten year high, according to the City of Albuquerque (ABQ). As business growth returns and the economy begins to rebound, employment sectors in Albuquerque showing the fastest signs of recovery include construction, trade and transportation, professional and business services, and education and health services.
Key Employment Stats:
GDP of the Albuquerque MSA is nearly $44.7 billion, according to the Federal Reserve Bank of St. Louis, and has grown by over 20% in the last ten years.
Employment growth in Albuquerque was 2.4% while median household incomes grew by 1.27%.
Median household income in Metro Albuquerque is $58,512 while per capita income is over $32,112.
Forbes ranks Albuquerque 126th in the nation as the best place for business and careers.
Key industries in the Albuquerque metropolitan region are aerospace and aviation, solar technology and renewable energy, microsystems and nanotechnology, semiconductors and electronics, and IT software and cybersecurity.
Major employers in Albuquerque include Kirtland Air Force Base, University of New Mexico, Sandia National Labs, Blue Cross Blue Shield of NM, Safelite Autoglass, and General Mills.
Albuquerque is also home to high-tech companies such as Intel, Facebook, and Netflix.
Major colleges and universities in Metro Albuquerque include the University of New Mexico, Central New Mexico Community College, Southwest University of Visual Arts, and Southwestern Indian Polytechnic Institute.
Over 89.3% of the residents in Albuquerque are high school graduates or higher, while nearly 33.2% hold a bachelor's degree or a postgraduate degree.
Albuquerque is a regional hub for national and international distribution, offering reliable air, ground, and railroad service.
Albuquerque International Sunport is served by eight major airlines and four regional airlines offering nonstop service to over 20 major cities including Chicago, New York, Dallas, and Atlanta.
Real Estate Market
Home prices in Albuquerque are on the rise. According to station KRQE, all-time inventory lows combined with demand from out-of-state buyers in Los Angeles and San Francisco are driving up prices with multiple offers the rule instead of the exception. The number of good, high-paying jobs in the Albuquerque metro area has also turned the city into a destination for money-makers.
Key Market Stats:
Zillow Home Value Index (ZHVI) for Albuquerque is $262,021 as of June 2021.
Homes values in Albuquerque have increased by 17.7% over the last year.
Over the past five years home values in Albuquerque have increased by more than 41%.
Median sale price of a single-family home in Albuquerque is $305,000 according to the most recent report from the Greater Albuquerque Association of Realtors (GAAR) as of June 2021.
Sales prices of single-family homes in Albuquerque has increased by 25.8 year-over-year.
Days on market from listing to contract is 24.
Inventory of single-family homes for sale in Albuquerque has decreased by 8.34% year-over-year.
Of the 204 neighborhoods in Albuquerque, High Desert is the most expensive with a median listing price of $665,000, according to Realtor.com.
Most affordable neighborhood in Albuquerque is West Mesa with a median home listing price of $175,000.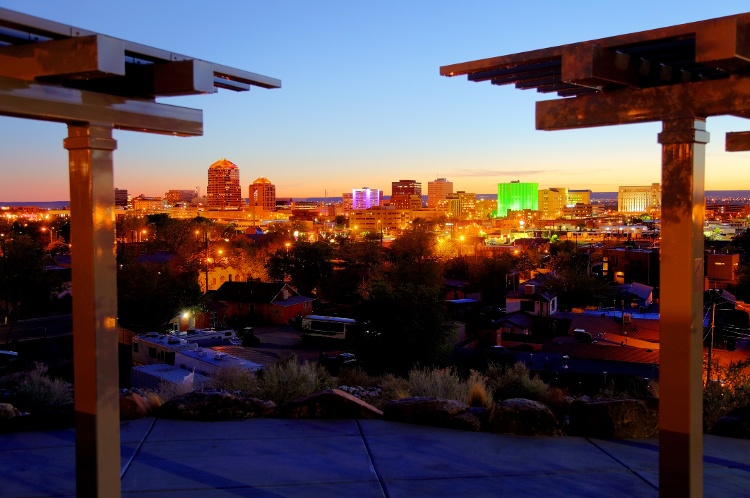 Attractive Renters' Market
Albuquerque, New Mexico is listed by WalletHub as the 31st best market for renters, with strong markets for rental market & affordability, and a great quality of life.
Metro Albuquerque is also listed as one of the best places to buy rental property for cash flow and appreciation. The area's steady population and job growth, along with affordable real estate prices, offer pretty much everything a remote real estate investor could ask for.
Key Market Stats:
Average rent in Albuquerque is $1,054 per month based on the most recent research from RENTCafé (June 2021).
Rents in Albuquerque have increased by 14% year-over-year.
44% of the rental units in Albuquerque rent for between $701 and $1,000 per month.
Renter-occupied households make up 42% of the total occupied housing units in Albuquerque.
Neighborhoods in Albuquerque with the most affordable rents include Crestview Bluff, Pat Hurley, and Riverview Heights where rents run $681 per month.
Most expensive neighborhoods to rent in Albuquerque include West La Cueva, West Vumoor, and Wildflower with rents averaging just under $1,500 per month.
Historic Price Changes & Housing Affordability
There are a number of ways that real estate investors can analyze different markets across the U.S. to determine the potential demand for rental property. Among these various tools are monitoring the historical change in local housing prices and the affordability of housing in each market.
Freddie Mac publishes a monthly house price index (FMHPI) that measures the change in home prices for real estate markets in the U.S. The report assigns December 2000 with a benchmark of 100 and then compares the monthly change in housing prices in each state and metro area to 100.
The most recent FMHPI from Freddie Mac for the Albuquerque housing market shows:
May 2016 HPI: 144.4
May 2021 HPI: 205.2
5-year change in home prices: 42.1%
One-year change in home prices: 16.9%
Monthly change in home prices: 1.5%
Another metric that real estate investors can use to help decide how good a market is for rental property is housing affordability.
The annual report published by Kiplinger's Personal Finance measures home prices in the top 100 metropolitan areas, then assigns each real estate market an affordability scale from 1 to 10, with 1 being the most affordable places to own and 10 the most expensive markets to own a house in.
The affordability index report from Kiplinger for Albuquerque shows:
Since the last real estate cycle market peak in May 2006, home prices in Albuquerque have increased by 11.7%.
Since the last real estate cycle market bottom in March 2012, home prices in Albuquerque have increased by 32.0%.
Albuquerque has an affordability index of 7 out of 10, meaning that Albuquerque is one of the least affordable markets to buy a home.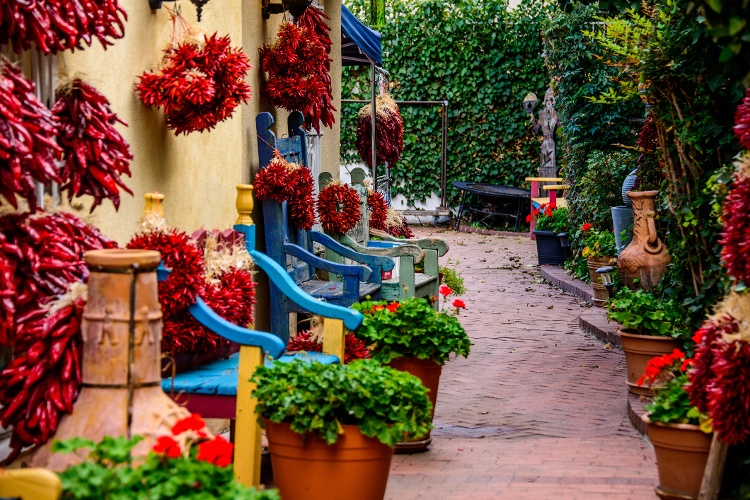 Quality of Life
Albuquerque is one of the best places to build wealth thanks to the metro area's low cost of living and quality of life, according to Albuquerque Economic Development. In fact, the Albuquerque metropolitan area ranks below the national index for key cost of living measurements including groceries, utilities, transportation, and health care.
Key Quality of Life Stats:
Cost of living in Albuquerque is 4% below the national average, according to Forbes.
Albuquerque is a more affordable place to live than other major western and southwestern markets such as Dallas, Denver, Las Vegas, and Phoenix.
Niche.com gives Albuquerque an A- grade for quality of life, with high rankings for young professionals, best public schools, and diversity.
Albuquerque is rated as one of the best places to live in the country by U.S. News & World Report, with strong ratings for value, job market, and overall desirability.
Albuquerque is ranked as the 13th best commute city in the nation, with an average commute time of just 26 minutes.
With 310 days of sunshine a year, Albuquerque residents enjoy a temperate semi-arid climate.
Metro Albuquerque is home to a wide range of housing styles and price ranges, from urban lofts in Downtown Albuquerque to the booming suburban areas of Rio Rancho and Los Lunas.
The Albuquerque – Santa Fe region offers world-class opera, small theatre performances, tribal historical museums, and nearly 300 art galleries in the greater metropolitan area.
Albuquerque's International Balloon Fiesta attracts more than 800,000 visitors from around the world each year and is one of the most photographed events in the world.
The University of New Mexico is a nationally recognized Class I medical research institution, while the Lovelace Respiratory Research Institute is recognized around the world for its biomedical research.
Get Out the Map
Where to begin your search? Roofstock created a heat map of Albuquerque based on our Neighborhood Rating, a dynamic algorithm that enables you to make informed investment decisions by measuring school district quality, home values, employment rates, income levels, and other vital investment criteria.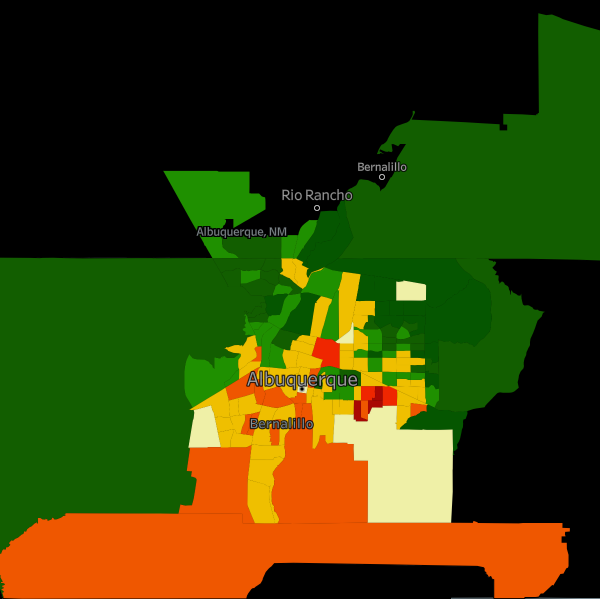 DARK GREEN: 4-5 star neighborhood
LIGHT GREEN: 3.5-4 star neighborhood
YELLOW: 2.5-3 star neighborhood
ORANGE: 2 star neighborhood
RED: 1 star neighborhood
Ready to invest in the Albuquerque housing market? If you haven't already done so, create your free Roofstock account and set up alerts. We'll notify you when we have an Albuquerque, New Mexico investment property that matches your search criteria.