Last updated on October 7, 2021
The build-to-rent home model has been one of the fastest-growing sectors of the U.S. housing market in 2019, according to Builder, with demand from renters and investors exceeding supply. Niche players and large publicly-held investors are attracted to the perfect trifecta of affordability, choice, and demand offered by build-to-rent homes.
What are build to rent homes?
It used to be that real estate investors would buy a house from another homeowner, then turn it into a rental property instead of living in the home themselves. Build-to-rent real estate takes rental property investing to the next level by building new homes from the ground-up for the specific purpose of renting to tenants.
The concept of building real estate to rent has been around for quite some time. For example, small multifamily properties like duplexes and triplexes oftentimes have one unit rented out, while larger apartment buildings have always been developed for rentals.
Today, the same concept of building to rent is being used for single-family homes.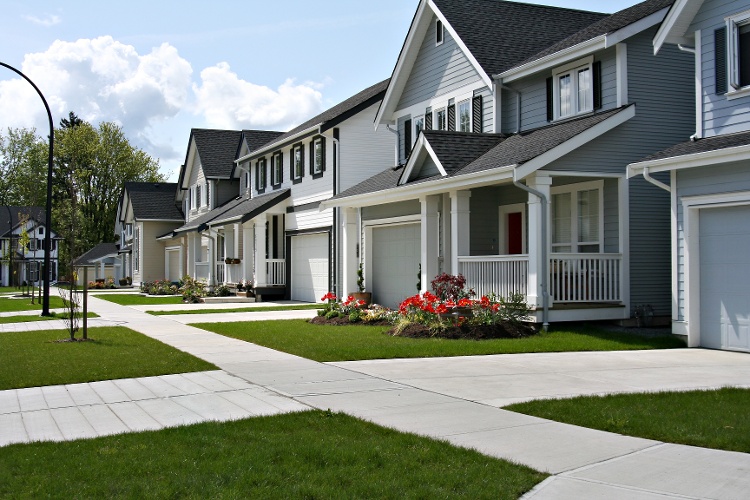 Why demand for build to rent is growing
Real estate investors know that the demand for good rental property is growing by leaps and bounds in many markets across the U.S. As the U.S. Census Bureau reports in 2021, homeownership across the country is steadily declining, causing rental vacancy rates to go down and median asking rents to rise, even in the middle of the current recession.
Astute real estate investors and developers are seizing the opportunity created by housing shortages and demographic shifts to fill the growing demand for build-to-rent single-family homes.
In 2017, about 37,000 homes were built as rentals, according to the National Association of Home Builders (NAHB), as reported by CNBC. Just two years later, the number of build to rent houses soared to roughly 43,000.
The growth rate in build-to-rent housing above was impressive, but even more so because that number only includes homes built and held by builders as rentals. It doesn't include the homes that builders sold directly to investors to be used for rental property.
When you factor in the demand for build to rent from investors, the actual number of homes being built as rentals is likely quite higher for several key reasons:
1. Demographic shifts
Millennials and Generation Z are two demographic groups that have traditionally been renting where they live. As the tenants get older and start families, often moving to the suburbs or more affordable secondary markets, they typically want a place to live that they can call their own.
However, large levels of student debt combined with high housing prices can sometimes put homeownership out of reach. So, instead of trying to buy a house, an alternative option is to rent a single-family home instead.
But it's not just younger people who are renters. As the National Multifamily Housing Council (NMHC) reported in 2019, tenants who rent single-family homes come from all age groups, with more rental residents living in single-family houses than multifamily units and apartments.
2. Availability of financing
The second reason why the demand for build to rent housing is gaining popularity is that capital is readily available. In 2017, Fannie Mae backed a 10-year, $1 billion loan for the largest single-family rental operator in the U.S.
One of the great things about investing in real estate in the U.S. is that financing for single-family rental property isn't limited to the big players. Smaller developers and real estate investors are also aggressively seeking loans for build-to-rent housing. As a result, more rental communities are being created to meet the growing demand for single-family homes for rent.
Affordable financing combined with multi-generational demand for rental housing may also lead to some very impressive ROIs from build-to-rent single-family homes. A 2020 article from Forbes illustrates how yields can be higher from build-to-rent homes versus apartments.
In many markets, the rent for a bigger house is often higher than a smaller apartment with the same number of bedrooms. However, when renters compare the cost per square foot versus the apartment, they usually see more value in having storage, a garage, and a yard where they can safely socialize and are typically willing to pay more in rent.
3. Exit strategies
Having choices is always a good thing, especially when you're trying to sell real estate. For example, a commercial real estate investor who owns a multi-tenant office building is limited to selling to another office building investor. If the demand for office space is dropping like it is today, the value of the commercial building also declines.
On the other hand, residential property investors who buy single-family build-to-rent homes have plenty of different exit strategies available when and if the time comes to sell.
A single-family rental home can be held long-term to collect the recurring cash flow. Or, it can be sold to another residential investor, to the existing tenant, or even to a mega-company that owns thousands of single-family rentals and is looking to buy more.

How single family build to rents are evolving
Up until recently, the main focus on rental housing has been multifamily development in dense urban locations. Young professionals liked the idea of being close to work and living in amenity-rich environments that the big cities could provide. Single-family rentals were usually for older people with families who were willing to commute from the suburbs to the city.
According to a Forbes article, that lifestyle preference is rapidly changing in 2020, with people across all age groups moving away from crowded cities.
Employees and companies are becoming more accustomed to working from home. Renters are realizing that the cost of living is usually much lower – and the quality of life typically higher – and are opting for single-family homes in smaller locations that offer a sense of place and urban-like amenities.
Pre COVID-19 pandemic, single-family build-to-rent investors were buying 20 or 30 homes within the same subdivision where most people owned their homes. In 2019, the National Real Estate Investor (NREI) explained why developers were willing to sell blocks of homes at a small discount, such as kickstarting a new project or closing out an existing one.
Today, the single-family build-to-rent market is expanding. Developers are building entire 'horizontal' communities of rental homes that run by the same multifamily management model while being more attractive to both tenants and investors:
Shared open-air amenities
On-site leasing and property management
Predictable and lower maintenance costs
Tailor build to rent home design to tenant needs with higher rentability
Larger three and four-bedroom homes are attractive to mature renters with families
Tenants stay in single-family rentals longer compared to multifamily or apartment rentals
Lower transaction costs compared to buying one-off homes listed on the MLS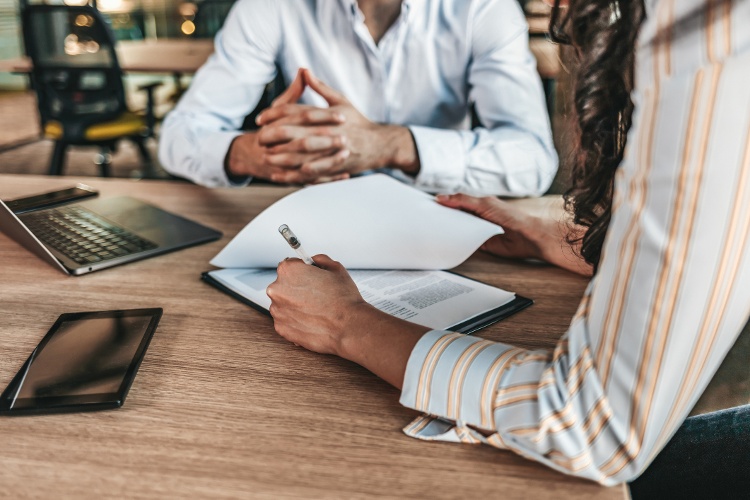 Money is flowing into build to rent housing
SVN/SFRhub Advisors is a real estate brokerage firm that is dedicated to building single-family and build-for-rent portfolios. During an interview with CNBC in 2019, the executive vice president described how much money is ready to be deployed into build-to-rent housing: "We've got clients, multiple, well over a couple of billion dollars worth of capital looking to place in this space."
In fact, over the next couple of years, the firm plans to acquire up to 6,000 single-family and build to rent homes for its clients. But SVN isn't alone.
Toll Brothers announced a $60 million joint venture to form a build-to-rent company, according to CNBC in 2019. Additionally, Lennar is experimenting with build to rent communities.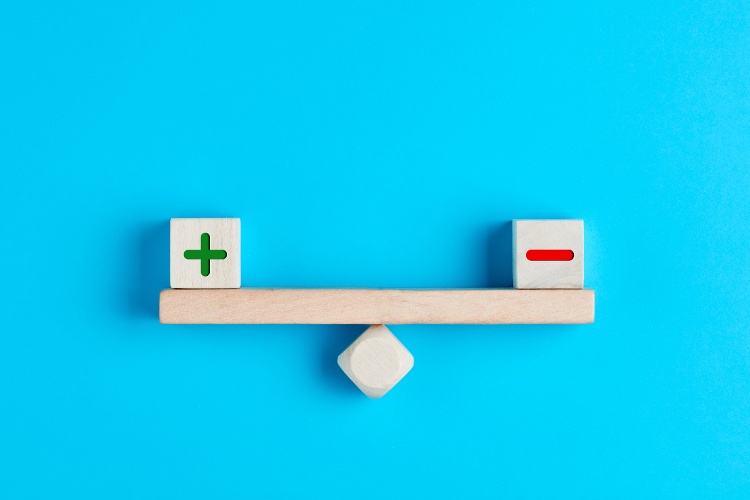 Pros and cons of build to rent real estate
Of course, large amounts of capital flowing into an asset class doesn't mean that it's the right choice for every investor. While there are some definite advantages to investing to build to rent single-family real estate, there are some potential drawbacks as well:
Pros
May take business away from single-family home sales and multifamily markets
Federal lenders are backing loans for build-to-rent real estate
Rents might be higher with smart home technologies and community amenities built into the monthly rent
Cons
Middle and lower-priced homes in markets with low land costs work best for build-to-rent real estate, which may limit development to certain parts of the country
Demand for build-to-rent housing often outstrips the pace of construction, making property in some markets hard to find
Investors should be careful of rationalizing an expensive deal that doesn't make sense – build-to-rent housing needs to be the right type of product in the right market
Final thoughts
Many experts believe that many of the changes taking place today will become permanent, including the demand for single-family rentals. The build-to-rent asset class is helping create new opportunities for developers, builders, and investors to own property in new rental communities in growing markets throughout the U.S.