Last updated on December 30, 2021
Buying a house with tenants can be a great opportunity for rental property investors, but if you're not careful, you could end up buying a big expensive problem from the seller.
In this article we'll look at the right way to buy a house with tenants already in place and where to find houses already occupied by tenants.
Is It a Good Idea to Buy a House with Tenants?
For rental property investors looking for immediate cash flow that begins the day the deal closes, buying a house with tenants can make good business sense. Of course, you'll need to understand the renters' rights for the city and state you're investing in, and also make sure the house is well maintained and a safe place to live.
Let's take a look at some of the biggest benefits and potential drawbacks to buying a turnkey house with existing tenants.
Benefits of a house with tenants:
Save time and energy by not having to look for a tenant
Rental income starts flowing right away
Turnkey rental property meets all municipal legal requirements
All needed repairs already done by the seller at their expense
Drawbacks to buying a house with tenants:
Tenant may try to 'test' the new landlord by paying the rent late
Existing lease terms must be honored by the new owner even if it is tenant-friendly
Evicting a bad tenant can be complicated and costly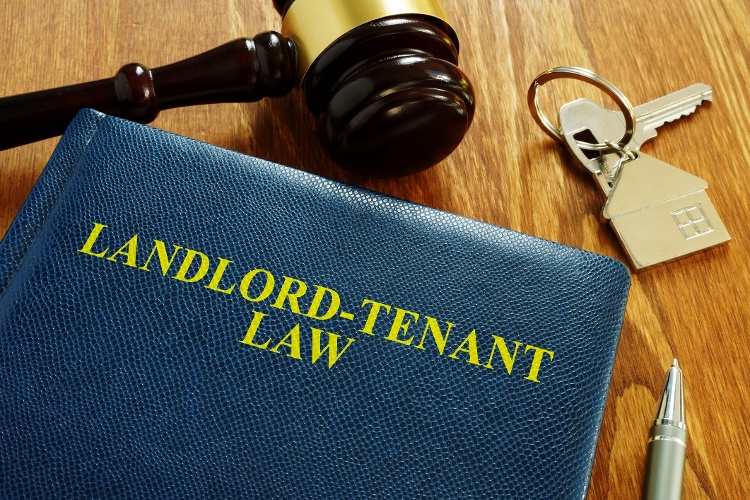 How to Avoid Buying a House with a Bad Tenant
Even if the lease is one-sided, poorly drawn up, or favors the tenant in other ways, a lease agreement is still a binding contract between you and the tenant.
Sometimes a bad tenant will try to play games with a new landlord. They'll intentionally pay the rent late to see what your reaction will be or give you a laundry list of things to be fixed that are working just fine.
You've heard the saying, "An ounce of prevention is worth a pound of cure."
In some cities it can be extremely time consuming and expensive to get rid of a bad tenant. So, it makes no sense to buy a problem from the seller.
Here are some tips on how to avoid buying a house with a bad tenant:
View the house to ensure the tenant is keeping the place in good condition, or have your trusted local property manager walk the property and send you photos if you're a long-distance real estate investor.
Ask for the rent roll, rent payment receipts, and bank statements that show when the tenant rent payment is being deposited.
Compare the deposit amount to what is legally allowed, because sometimes owners use a reduced deposit as an incentive when they're desperate to rent.
Review the tenant application, credit reports, and ensure that references were really checked.
If there are issues with the lease or any other documents, make the seller fix what's wrong as a condition for closing on the property.
Read the local landlord-tenant law or quiz your property manager on what the local laws require so that you understand your rights.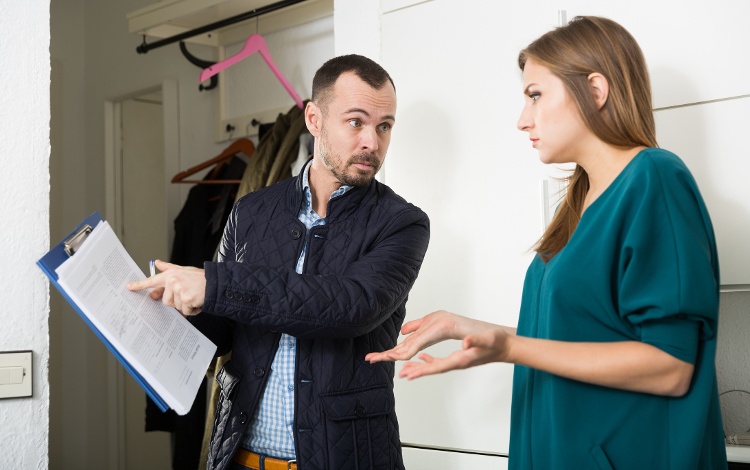 Where to Find a House with Tenants
There are a number of different sources you can use to find a house already occupied with renters, although some will take much more time and effort than others.
Regional Multiple Listing Service (MLS)
There are literally hundreds of local and regional MLSs throughout the U.S., and some of the largest metro areas like Los Angeles have more than one.
While all types of residential and commercial property can be listed on the MLS, trying to find a house with tenants can be like looking for a needle in a haystack. That's because much of the property listed on the MLS is listed by agents marketing homes to owner-occupants and not investors.
However, real estate agents who know how to work with investors can be a great source for finding off-market deals, pocket listings, and wholesale property. So, while the MLS may not be the best way to find a house with tenants, it can be a good way to find a real estate agent to add to your team.
Zillow
Most people know that Zillow offers options for buying, renting, and selling real estate. But you may be surprised to learn that you can also find tenant occupied property listed for sale on Zillow.
Here's how:
From the Zillow main page, choose "Buy" and then "Homes for sale"
Enter the name of the state or market you want in the search box in the top left corner
Click the "More" box in the top right corner, then scroll down to the bottom of the pop up to the "Keywords" search box
Enter "Tenant occupied", click done, and search
Depending on the market you're looking in, you'll find anywhere from a couple of dozen to several hundred properties listed. However, the majority are listed by real estate agents who may not have experience working with rental property investors.
Local property management companies
"Dialing for dollars" by contacting property management companies in the local market you're thinking about investing in can be a good way to find a house already occupied by tenants.
The property manager may know that some of their investor clients may be willing to sell, and you'll have access to rental property that isn't already listed for sale to the general public. Property managers hold active real estate licenses, so they'll be able to handle the transaction, and keep managing the property for you when you close.
However, one thing to keep in mind is whose side the property manager is really on.
They already have an existing agent-client relationship with the current owner and may not have your best business interest at heart. That doesn't necessarily mean you shouldn't purchase rental property like this, but be sure to conduct your own due diligence and double check the report you're given.
Market-specific turnkey investment property websites
There are almost as many turnkey investment property websites as there are multiple listing services. To find them, do the following internet search:
"Turnkey investment property in . . . " followed by the state or market you are looking in
Depending on the size of the market, you'll find several hundred thousand to nearly one million search results. To be fair, not every result will be for an investment property website. Some links will be from forums such as BiggerPockets or the Roofstock Blog.
Searching for a turnkey house with tenants using this method can be almost as tedious as using the MLS. It can be a good way to learn about a local market, but the property listings often lack important information such as property proformas and neighborhood ratings.
Roofstock
Roofstock makes your life as a rental property investor easier by simplifying your search for a house with a tenant in place. At any given time, the Roofstock Marketplace has hundreds of single-family rental houses to choose from in some of the most popular markets for investors across the U.S.
You can filter your search for houses with tenants by a variety of criteria such as:
Minimal repairs
Higher yield
Higher appreciation
1% rule
Key financial information including market rent, cap rate, total return, and neighborhood score is included for every house listed. When you find a house you're interested in, you can click on the property profile to see:
Detailed photos and property information
Snapshot of financial performance
Lease information
Plus an in-depth report that lets you customize the projections to estimate investment value over time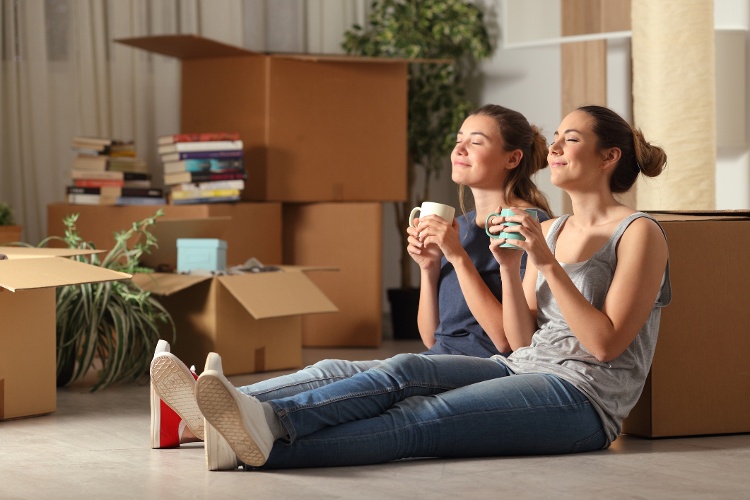 Do You Have to Keep The Tenants?
A lease transfers with the property, in the same way that easements and covenants do. That means that you can't modify the lease, raise rents (unless the lease allows you to do so), or remove the tenant.
Tenants rights vary from state to state, and sometimes different cities or municipalities within the same state have their own unique set of rules in addition to state law. The American Apartment Owners Association publishes an interactive map to help you find the landlord-tenant laws in each one of the 50 states.
Here's a quick look at some common tenant rights to be aware of before you buy a house with tenants:
Reasonable notice – usually 24-48 hours – is required before the owner, property manager, or vendors enter the property, except in case of an emergency
Provide a notice that you are not going to renew the lease 30-60 days before the lease expires, even if the lease is month-to-month
Some states require an owner to pay the tenant a relocation fee if the lease is not renewed
Other states allow a residential lease to include a "cash for keys" clause, which allows the owner to offer the tenant money in exchange for moving out early
Right to a return of the security deposit when the tenant moves out
Tenant has the right to file suit in small claims court if security deposit isn't returned or the landlord isn't maintaining the property
Some local laws, such as the Tenant Opportunity to Purchase Act (TOPA) in Washington D.C., require the owner to give the tenant the right of first refusal to buy the house if it is being sold
What to Do Before and Right After You Close
Here's a checklist of some of the things you should receive from the seller before and right after you close:
Documentation for any prepaid rent, the amount of security deposit paid, and transfer of the security deposit to your account
Move-in walk through report that describes in detail the condition of the house before the tenant moved in
Complete tenant file including the original lease signed by landlord and tenant, tenant application, credit and background report, and reference checks
Notify the tenant if rent payments will be made to a new address, and provide the tenant with updated contact information if you are changing property management companies.
Obtain a homeowner's insurance policy that provides additional rental property coverage to protect you against tenant injuries, negligence, and losses.
Wrapping Up
Buying a house with tenants lets you begin collecting rental income right away. You don't have to waste valuable time and money trying to find a tenant, and as long as you do your due diligence, you know the property is well maintained and complies with the local rental laws.