What's the best way to describe the Charlotte housing market today? High demand and low supply, words that every rental property investor wants to hear.
Charlotte, North Carolina is the most populated city in the state and one of the fastest-growing metro areas in the U.S. The diverse economy and quality of life in Charlotte helps to explain why the housing market is so hot. The Charlotte metro area is the second-largest financial center in the U.S., home to popular pro sports teams, and has one of the best year-round climates in the country.
In this article we'll discuss why Charlotte is worth considering to invest in the next year and beyond. But first, let's take a look at some of the factors driving the real estate market in the Charlotte metropolitan area.
>>Explore Roofstock's Charlotte investment properties here.
Population Growth
With nearly 900,000 people in the City of Charlotte and almost 2.6 million residents in the metropolitan area, Charlotte and Mecklenburg County rank near the top for population growth in the U.S. A booming job market and increased diversification are just two of the many reasons why so many people and businesses are moving to Charlotte.
Key Population Stats: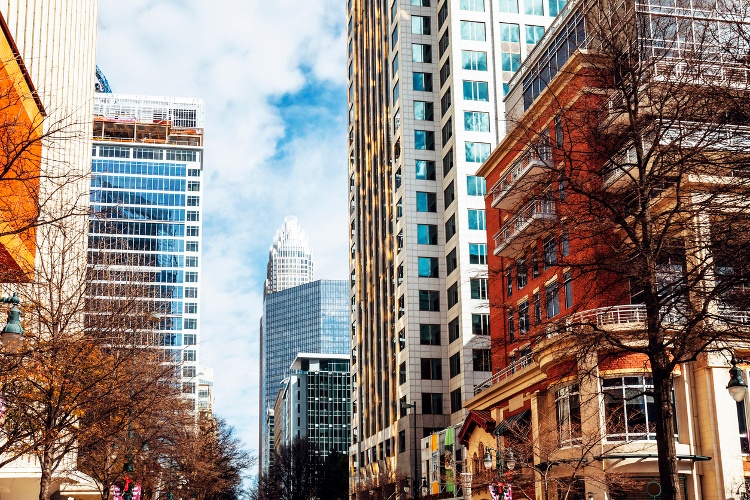 Job Market Trends
The metro area is home to seven Fortune 500 companies and the country's 2nd-largest banking center after Wall Street. Charlotte's job market is super-charged with a high-octane blend of high-tech, white collar, and service and distribution jobs. In fact, Concord, a small suburban city in the Charlotte metro area, ranked as one of the top 20 fastest-growing economies in the U.S.
Key Employment Stats:
GDP of Charlotte is more than $174 billion, growing by nearly 50% over the past 10 years.
Employment in Charlotte increased by 17.4% over the past five years, with nearly 197,000 added to the workforce.
Last year the job market in Charlotte grew by 2.4% while unemployment stayed at just 3.8%.
Charlotte ranks as the seventh-best place for business and careers, according to Forbes, and last year ranked #5 as one of the best cities for jobs.
Technology jobs in Charlotte have grown rapidly over the past five years, with tech jobs increasing by 30% since 2013, a growth rate that's twice the national average.
In fact, tech and logistics was the fastest growing employment sector in Charlotte in Q2 2019.
Charlotte is home to seven Fortune 500 companies: Bank of America, Honeywell, Nucor, Lowe's, Duke Energy, Sonic Automotive, and Brighthouse Financial.
Other major companies based in the greater Charlotte metropolitan area include Wells Fargo's Regional Headquarters for East Coast Operations, Food Lion, Compass Group USA, Dixon Hughes Goodman, and chemical company Albemarle Corporation.
Coca-Cola Bottling Co. is headquartered here and has its second-largest bottling facility in Charlotte.
Biotech manufacturer Hydromer recently moved its corporate headquarters to the Charlotte metro area and Boise Cascade announced a $17.5 million investment to its plywood manufacturing facility, according to the Charlotte Regional Business Alliance.
Major energy and technology companies doing business and research in Charlotte include Fluor, Piedmont Natural Gas, Siemens Energy, Toshiba, and Westinghouse.
University of North Carolina at Charlotte, Johnson & Wales University, Charlotte School of Law, and York Technical College are just a few of the major universities and colleges in the metropolitan Charlotte area.
Nearly 42% of the people in Charlotte hold a bachelor's degree or higher compared to the nationwide average of 30%.
Interstate Highways I-85 and I-77 intersect near the center of Charlotte and serve as main transportation and distribution routes to major cities throughout the east, southeast, and midwestern U.S.
Charlotte Douglas International Airport (CLT) provided service to nearly 50 million passengers last year and handled almost 180,000 tons of cargo in 2018.
Charlotte is a major center for NASCAR, the Blumenthal Performing Arts Center attracts top performers from around the world, and the city is home to major professional sports teams like the NFL Carolina Panthers and NBA Charlotte Hornets.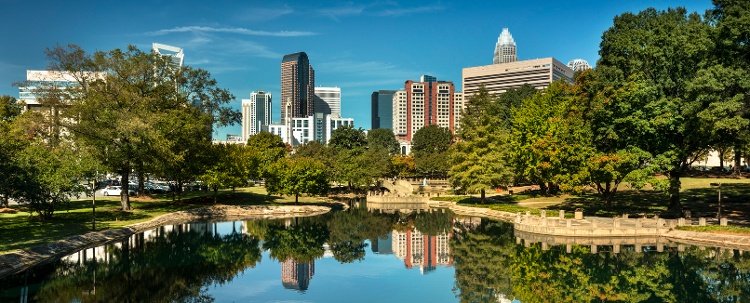 Real Estate Market
Economic expansion in Charlotte is fueling the demand for housing so much that inventory has dropped by 19%, according to the Charlotte Observer. At the same time, home sales in Charlotte leaped more than 8% in September, one of the largest spikes in house sales in more than 2 ½ years.
Key Market Stats:
The median home value in Charlotte is $230,300 according to Zillow (as of Sept. 2019).
Home values in Charlotte have increased 6.5% over the past year and are forecasted to grow by another 4.1% in the next 12 months.
Median listing price of a house in Charlotte is $294,900 and median sales price is $237,800.
With almost a 20% difference between asking and selling prices, rental property investors in Charlotte may find increasing opportunities for great deals.
Median list price in the City of Charlotte is $152 per square foot, which is greater than the median price per square foot of $134 in other parts of the Charlotte metropolitan area.
Average days on the market is 57.
17% of the homes listed for sale in Charlotte have a reduction in the asking price during their listing period.
6.3% of the homes in Charlotte have a negative equity vs. 8.2% U.S. average.
1.2% of the homes in Charlotte have a delinquent mortgage vs. 1.1% nationally.
Although there's room to negotiate on asking price for houses, the low negative equity and delinquency rates mirror the ongoing strength of the real estate market in Charlotte.
Attractive Renters' Market
A surging population and the boom in high-tech and professional services jobs have helped to rank Charlotte as one of the best markets for real estate investors and developers, according to WSOC TV in Charlotte.
Key Market Stats:
Median rent in Charlotte is $1,500 per month vs. $1,458 per month median rent in the greater metropolitan Charlotte region.
Over the last year rents in Charlotte have increased by 5%, well above the average rate of inflation.
Rents in Charlotte have grown by nearly 25% since 2014.
More than 50% of the housing units in Charlotte rent for between $1,001 and $1,500 per month, according to RENTCafé.
40% of the households in Charlotte are renter-occupied.
Most affordable neighborhoods for renters in Charlotte are Avensong, Bradfield Farms, and Cedarbrook Acres with rents averaging $899 per month.
Neighborhoods in Charlotte with the highest residential rents include The South End, Uptown Charlotte, and Eastover where rents range between $1,707 and $2,036 per month.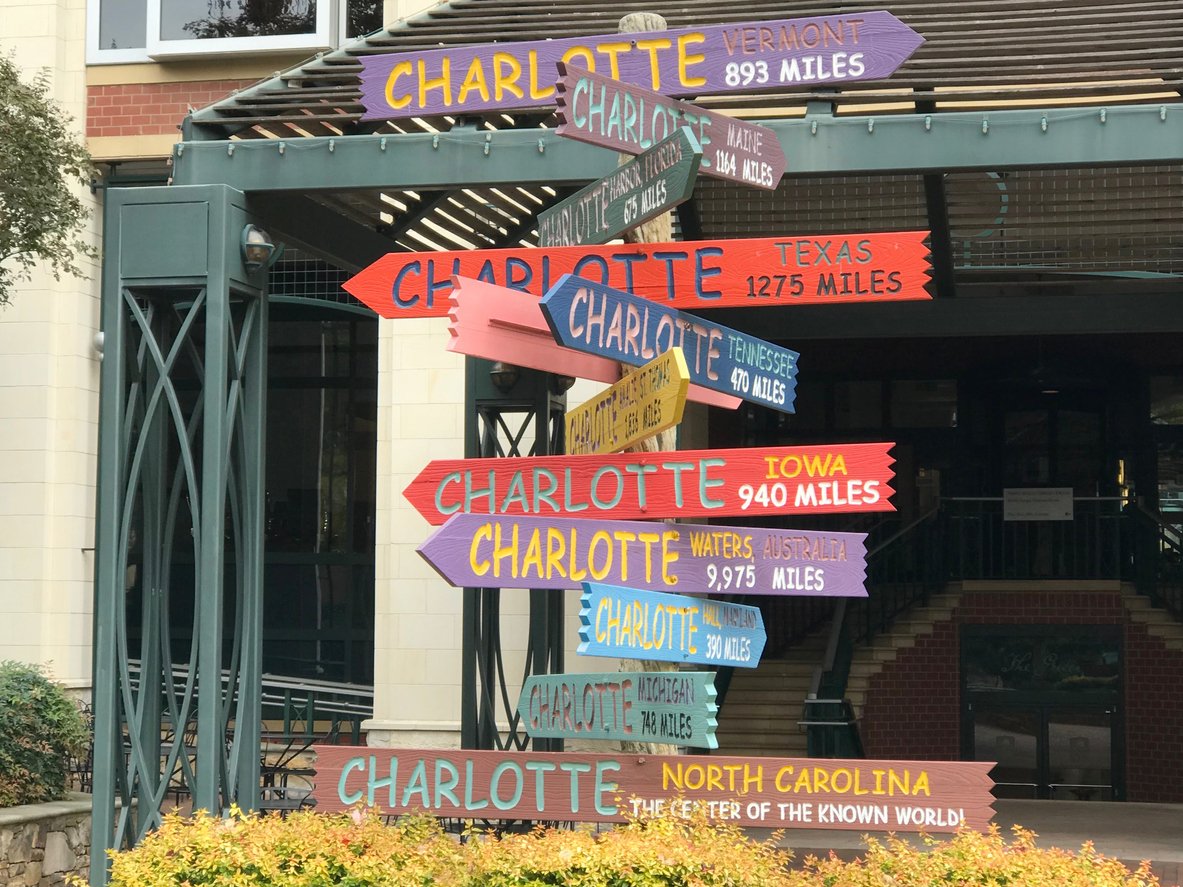 Historic Price Changes & Housing Affordability
Researching historical price changes and measuring the affordability of housing are two of the many metrics rental property investors use to determine the past, current, and future demand for rental real estate in Charlotte.
According to the FHA's 2019 Q2 House Price Index, home prices in the Charlotte metropolitan area have increased by nearly 174% since the first quarter of 1991. Over the last five years, the price of a home in Charlotte has grown by almost 46%, while over the last quarter prices have slightly decreased by 1.54%.
Kiplinger also publishes data on home price changes and housing affordability for the top 100 housing markets in the U.S. Recent performance data for the Charlotte real estate market includes:
Since the peak of the last real estate cycle home prices in Charlotte have increased by 29.6%.
Since the last real estate cycle market bottom, home prices in Charlotte have grown by almost 58%.
Housing affordability in Charlotte is ranked as 4 out of 10, meaning that the Charlotte metro area is one of the more affordable places to own a home in the U.S.
Quality of Life
SmartAsset recently ranked Charlotte among the top 10 cities that Millennials are moving to. But the fact is, the quality of life in Charlotte makes it the perfect place to live, work, and play for most every age group.
During a recent economic update presentation, Mecklenburg County (where Charlotte is located) listed nearly a dozen #1 reasons why Charlotte and North Carolina are booming.
Key Quality of Life Stats:
Cheapest city to base your tech startup.
Top tech momentum market.
Millennial moving destination.
Metro area with the highest growth of women-owned firms.
Best regional medical group – Carolinas Medical Center.
Get Out the Map
Where to begin your search? Roofstock created a heat map of Charlotte based on our Neighborhood Rating, a dynamic algorithm that enables you to make informed investment decisions by measuring school district quality, home values, employment rates, income levels and other vital investment criteria.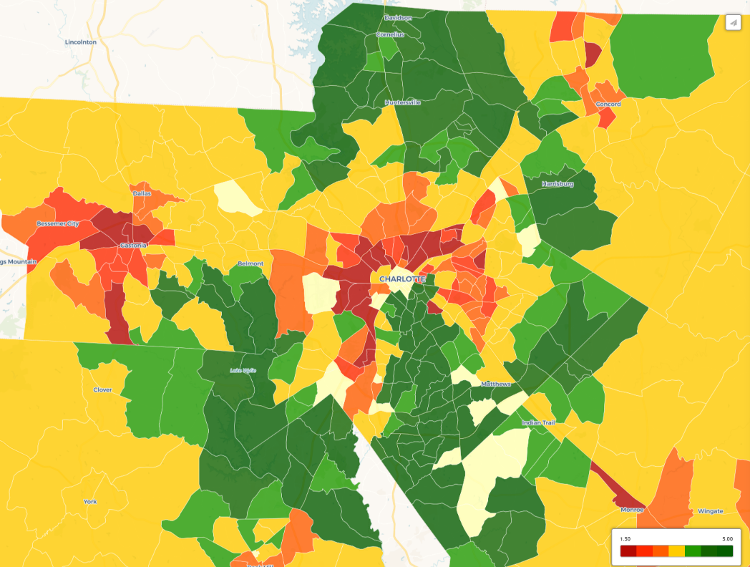 DARK GREEN: 4-5 star neighborhood
LIGHT GREEN: 3.5-4 star neighborhood
YELLOW: 2.5-3 star neighborhood
ORANGE: 2 star neighborhood
RED: 1 star neighborhood
Ready to invest in the Charlotte market? If you haven't already done so, create your free Roofstock account and set up alerts. We'll notify you when we have a Charlotte investment property that matches your search criteria.