Last updated on September 11, 2020
You've probably heard the saying, "Life isn't fair." That's especially true when you're buying a home.
While the seller usually pays the real estate commission and a few other fees, the bulk of the costs of buying a home are the responsibility of the buyer – and those fees can easily add up to thousands of dollars or more.
In this article, we'll discuss how investors (and home buyers) can keep more cash on hand by including closing costs in the total loan amount.
What are Closing Costs?
Closings costs are all of the expenses and fees paid by a buyer to purchase a home.
These include costs for underwriting and processing the mortgage, third-party fees paid to a home appraiser and property inspector, and prepaid expenses such as property taxes and insurance.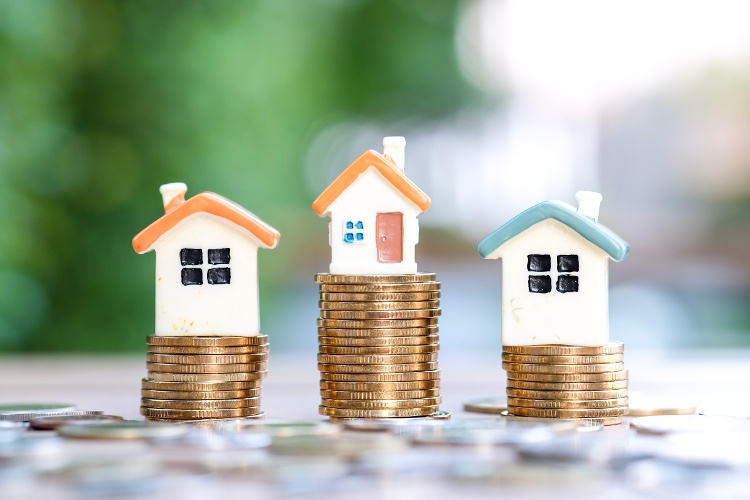 Options for Paying Loan Closing Costs
Closing costs can quickly add up when you buy a house, usually running between 3% and 4% of the purchase price. For example, if you're buying a property with an $80,000 mortgage, your total closing costs would be between $2,400 and $3,200.
While you can pay your closing costs out-of-pocket, there are also other options to use to pay loan closing costs that allow you to keep more cash on hand:
Personal funds to pay closing costs
Lender credit to pay some or all of the costs
Seller credit can be negotiated as part of the purchase contract to pay for closing costs
In addition to these three choices, the fourth option is to include closing costs and loan fees in the mortgage balance, then pay them off as part of your monthly mortgage payment. Next, let's take a detailed look at how and why investors include closing costs in a loan.
How to Include Closing Costs in a Loan
Depending on the lender, including closing costs in a loan may not always be possible. However, if your lender allows it, rolling costs into your mortgage balance may be worth considering. Although the monthly payment will be higher, some real estate investors choose to include their closing costs in the loan.
One of the advantages of including your closing costs in your loan is that you have more cash-on-hand for needed repairs or making value-add improvements. Then, after cash flow is increased, the loan can be refinanced for a lower monthly payment or the additional net cash flow can be used to strategically pay off the mortgage quicker and build up equity faster.
Watch your LTV and DTI ratios
Including your closing costs in a loan can keep your up-front costs lower, but will also increase your loan-to-value (LTV) and debt-to-income (DTI) ratios:
LTV = Loan amount / Property value or $80,000 loan / $100,000 property value = .80 or 80% LTV
DTI = Total monthly debt payments / Gross monthly income or $3,000 monthly debt payments / $10,000 gross monthly income = .30 or 30% DTI
If your LTV goes above 80% you'll normally need to pay for private mortgage insurance (PMI).
This extra insurance fee for the lender – along with having a bigger monthly mortgage payment due to a higher loan balance – will also increase your DTI since a higher percentage of your gross monthly income will go toward your monthly debt payments. As a rule of thumb, lenders prefer to see a DTI ratio below 36%.
Lender credits
Some lenders may offer a credit that can be used to include your closing costs as part of the total loan amount in exchange for a higher interest rate. In this lending industry, this is known as a "pricing premium."
For example, let's say your closing costs on an $80,000 mortgage are $3,000 and the fixed interest rate is 4%. In exchange for a closing cost credit of 1% of the mortgage amount – or an $800 credit -your interest rate increases to 4.125%:
Mortgage payment w/out closing cost credit = $382 P&I
Mortgage payment with closing cost credit: = $392 P&I
Seller credits
When you negotiate your purchase contract with the seller, you can also ask for a "seller concession", which is a way of getting the seller to pay for some of your closing costs. Unlike a lender credit with a pricing premium, your interest rate probably won't increase as long as your LTV and DTI are within the lender limits.
Let's assume you negotiated a $1,500 closing cost concession from the seller on the $80,000 mortgage in the above example.
This allows you to reduce your total closing costs of $3,000 by 50% without increasing your 4% interest rate or your loan balance. So, your mortgage payment remains at $382 per month P&I, thanks to the seller closing cost credit concession.
FHA and VA loans
If you're using an FHA (Federal Housing Administration) or VA (Department of Veterans Affairs) loan to finance your property purchase, there are some loan-specific fees that you may be able to include in your loan amount:
FHA loans require an upfront mortgage insurance premium (UFMIP) which is generally 1.75% of the loan amount. The UFMIP can be included in the loan balance, although you are required to make a minimum down payment of 3.5%, excluding your other closing costs.
VA loan funding fees can also be included in your loan amount. This fee varies based on the type of service and how often you have used a VA loan, and is generally 2.15% of the loan amount if you are a regular service member taking out your first VA loan and not making a down payment.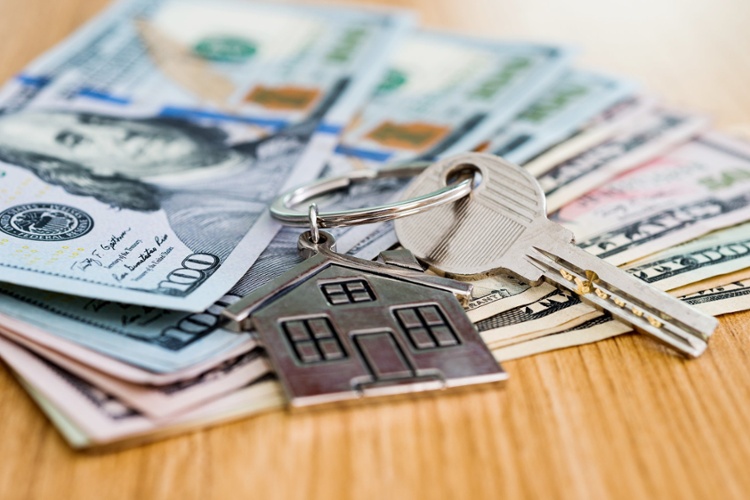 Common Buyer Closing Costs with a Loan
Closing costs for a buyer usually run between 3% and 4% of the loan amount. This means that if your loan amount is $80,000 your closing costs would normally range between $2,400 and $3,200.
Buyer closing costs with a loan may come from the lender, or from third-parties who provided services in conjunction with buying the home, such as an appraiser or pest control inspector.
Typical closing costs on a home loan include:
Loan application fee
Mortgage insurance application fee
Credit report and underwriting fees
Title search fee
Escrow fees
Mortgage broker fee
Origination fee
Property appraisal fee
Home inspection
Property tax impounds (usually 2-3 months of the prorated annual amount)
Transfer tax (depending on the state the property is located in)
HOA monthly fee and transfer fee
Homeowners insurance
Upfront mortgage insurance premium
FHA or VA loan fees
Assumption fee (if the loan is being assumed from the seller)
Attorney fees (if one is being used as part of the closing process)
Discount points paid in exchange for a reduced interest rate
Prepaid interest for accrued interest due between the day of closing and the period covered by the first mortgage payment
Lender's title insurance fee
Owner's title insurance fee
Buyer Loan Estimate and Closing Statements
When you first apply for a loan you'll receive a Loan Estimate (aka LE or good-faith estimate) that's required by the Consumer Financial Protection Bureau. The LE is just that, an estimate of the approximate fees you can expect to pay if you finance with that particular lender.
Fast-forward to a few days before closing, and you'll now receive a closing disclosure (CD). By law, the CD must be provided to you at least three days before closing, and must also include an itemized list of the loan fees you'll actually be paying.
HUD-1 vs. CD
Before 2015, the CD was known as the HUD-1 settlement statement. The government made the change to a five-page closing disclosure to streamline the process, and also to give buyers more time to review the CD. Believe it or not, the HUD-1 only had to be given to a buyer on the day of closing.
It's important to take that extra time you have and compare the fees on your original LE to your final CD. There shouldn't be a big difference between the two, although sometimes lenders try to "slip in" fees that they forgot to include in the loan estimate.
That's one reason why many real estate investors use one of Roofstock's lender partners to get pre-approved before making an offer and to finance the property once the contract has been accepted. Roofstock partners can offer preferred rates, or you can always choose to use your own lender.
Compare the LE and CD
Items to check on your final closing disclosure – and places where errors can commonly occur – include:
Complete name of borrower and correct spelling
Loan term – usually either 15 or 30 years
Loan type – such as conventional, VA, FHA, fixed interest rate, or adjustable-rate mortgage (ARM)
Interest rate that you locked in when you originally applied for the loan
Cash needed to close includes your down payment, additional funds for closing costs, and crediting your earnest money deposit to your total closing costs
Closing costs usually amount to between 3% and 4% of the property purchase price, and will include items such as appraiser and underwriter fees, prepaid interest, and impound accounts for property taxes and insurance
Estimated monthly mortgage payment can change over time if you chose an ARM versus a fixed interest rate loan
Other monthly payments for taxes, insurance, and HOA fees may also change over the course of your loan term due to normal increases
Loan amount may be higher than the price of the house on your purchase contract if you rolled your closing costs into your loan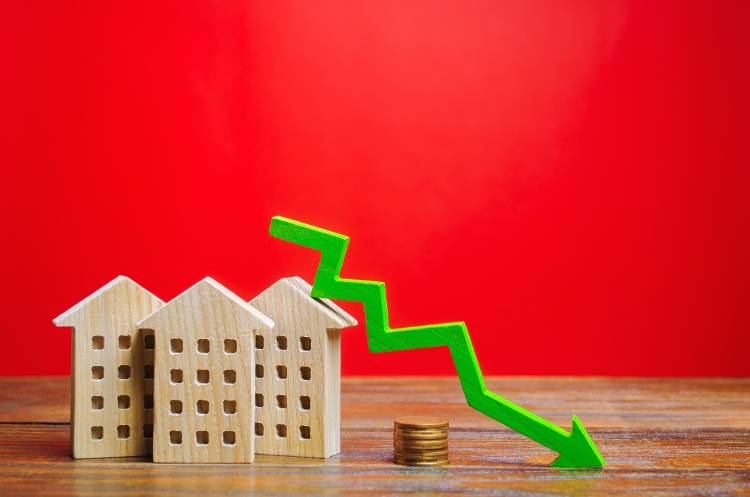 How to Lower Loan Closing Costs
Like death and taxes, closing costs are impossible to avoid. However, there are some things you can do to help lower your closing costs from a loan:
Ask your title company and lender for an investor discount to lower your fees on income-producing real estate
Your current bank may offer a loyalty program with reduced loan fees as a "thank you" for keeping all of your business with the bank
Closing at the end of the month reduces prorated fees that can quickly add up
Negotiate a concession with the seller to receive a credit that you can then apply toward your closing costs
FHA loans allow credits of up to 6% of the loan amount from sellers or gifts from friends and family members
Wrapping Up
Closing costs for buying a property can easily run between 3% and 4% of the loan amount. With thousands of dollars at stake, many investors consider including closing costs in the total loan amount.
One of the biggest benefits of doing this is that you'll have more cash on hand for needed repairs and value adds. On the other hand, rolling closing costs into your mortgage will also increase your total monthly loan payment.
When you're buying investment property, there are also other ways to keep your closing costs low, such as asking your lender and title company for an investor discount and negotiating a closing cost credit from the seller.