Last updated on September 15, 2021
More than 50% of the households in Columbia rent rather than own, which is one of the reasons WalletHub lists Columbia as one of the best cities for renters.
According to one local newspaper, the real estate market in Columbia and the entire State of South Carolina is "simmering" as people flock back to the suburbs, shifting from high-density apartment living to smaller affordable homes.
The Columbia metro area consistently sees strong demand for rental property from a variety of tenant types, including the military, students, and retirees.
Columbia is the capital of South Carolina and the state's second-largest city. Located in the central part of the state, the city is home to the University of South Carolina and Fort Jackson – the largest U.S. Army base for basic combat training.
In addition to education and the military, the diversified economy and job market in Columbia are driven by the healthcare, technology, transportation and logistics, manufacturing, and financial services sectors.
Keep reading to learn why there's demand for rental property in Columbia in 2021.
>>Explore Roofstock's Columbia, SC Investment Properties here.
Population Growth
The Columbia MSA has been one of the fastest growing metro areas in the Southeast, with the population growing by 19% since 1990. Columbia grew by nearly 1% year-over-year, about twice as fast as the population growth rate in the U.S.
Moving forward, employers should continue to be attracted by the region's well educated workforce and low cost of doing business. People keep coming to Columbia because of the job opportunities, low cost of living, and high quality of life.
Key Population Stats:
City of Columbia is home to about 131,000 residents with more than 839,000 people living in the metropolitan area.
Population growth in Columbia is 0.99% year-over-year.
Columbia is the capital of South Carolina and the 2nd most populated city in the state, right behind Charleston.
Metropolitan Columbia – also known as the "Midlands of South Carolina" – consists of eight counties, including Richland (where Columbia is located) and Lexington.
Between 2010 and 2020 the Columbia MSA had a net population increase of nearly 80,000 people.
Population of the Columbia metro area is projected to exceed 900,000 residents by 2030.
Median age in Columbia is 37.2 years vs. 39.9 years in the State of South Carolina.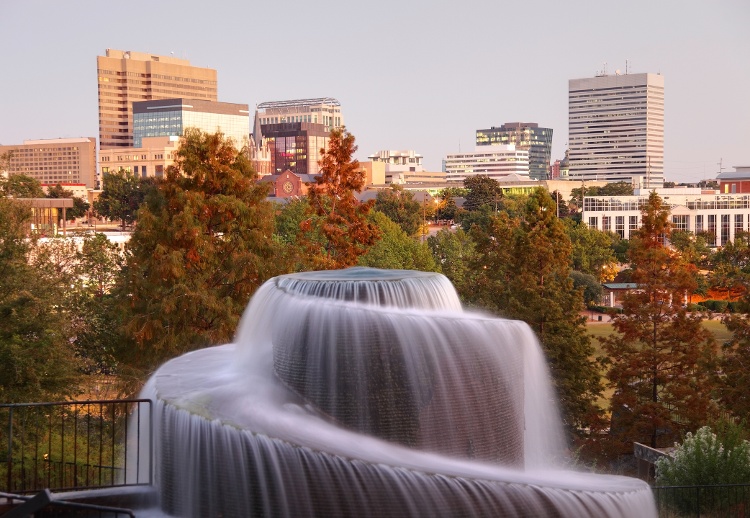 Job Market
As the economy in Columbia continues to recover, the BLS reports that employment sectors showing the fastest signs of growth include construction, manufacturing, trade and transportation, and professional and business services.
Nearly 43% of the residents in the Columba metro area hold a bachelor's degree or higher. In fact, Columbia ranks 23rd in the nation for holders of doctoral degrees and 32nd for holders of college degrees.
The well-educated and productive workforce produced by the region's 11 colleges and universities is just one of the many reasons why so many new and innovative companies keep coming to Columbia.
Key Employment Stats:
The GDP of Columbia MSA is more than $44.2 billion, according to the Federal Reserve Bank of St. Louis, and has grown by over 41% in the last ten years.
Job growth in Columbia declined slightly by 0.36%, while unemployment is just 3.8% (as of Oct. 2020).
Employment in Columbia is expected to grow by more than 12% by 2026.
Target industry sectors in Columbia include advanced manufacturing, healthcare, insurance information and technology, green energy production, and transportation and logistics.
Top five employment sectors in the Columbia MSA are health care and social assistance, retail trade, accommodation and food services, educational services, and public administration.
Largest employers in Columbia include Amazon, Blue Cross Blue Shield of SC, Department of Defense, Michelin North America Inc., Richland County, United Parcel Service, Fort Jackson Army Base, and the University of South Carolina.
Major manufacturing companies in Columbia include Square D, International Paper, Honeywell, Westinghouse Electric, Trane, and Bose Technology.
University of South Carolina main campus is in Columbia, and the area is also home to other institutions of higher learning including Benedict College, Columbia College, and Midlands Technical College.
Over 89% of the residents in Columbia are high school graduates or higher, while more than 34% hold a bachelor's degree or advanced degree.
Interstate highways passing through the Columbia metro area include I-20, I-26, and I-95.
CSX Transportation and Norfolk Southern provide freight rail service in the Columbia region.
Deepwater seaport of Port Charleston is less than two hours from Columbia.
Columbia Metropolitan Airport (CAE) provides nonstop service to eight cities including Miami, New York, Chicago, and Washington, D.C. and also serves as the Southeast Regional Air Hub for UPS.
Real Estate Market
The Columbia real estate market has some of the hottest suburban markets in the South. According to Realtor.com, Columbia ranks #1 on the list of small metropolitan areas with strong suburban demand. Cost of living and taxes are low, and median home prices in Columbia are well below the national median.
Key Market Stats:
Zillow Home Value Index (ZHVI) for Columbia is $168,558 through May 2021.
Home values in Columbia increased 13.0% over the last year.
Over the past five years home values in Columbia have increased by more than 34%.
Median list price for a single-family home in Columbia is $190,000 based on the most recent report from Realtor.com (May 2021).
Median listing price per square foot for a home in Columbia is $112.
Days on market (median) is 50.
Median sold price of a single-family home in Columbia is $200,000.
Sale-to-list price ratio is 101%, which means that on average homes in Columbia are selling for slightly above the full asking price.
Of the 70 neighborhoods in Columbia, Gregg Park is the most expensive with a median home listing price of $495,000.
Most affordable neighborhood in Columbia to buy a home is Belmont where the median list price is $81,300.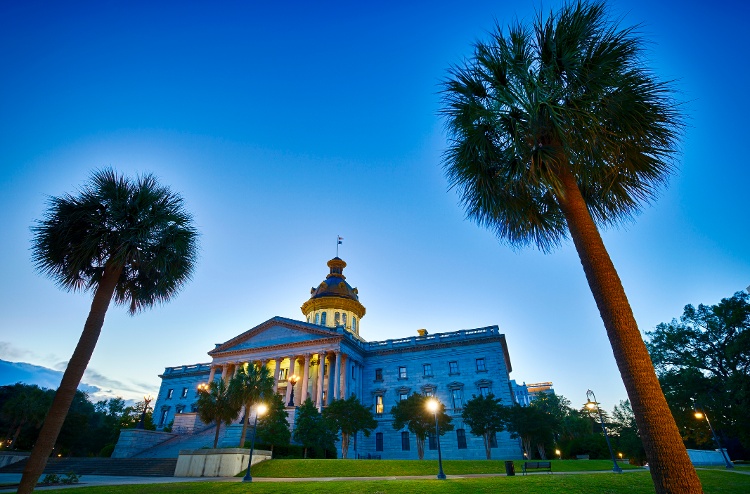 Strong Renters' Market
Although housing is relatively affordable in Columbia, there simply isn't enough inventory to meet demand. The imbalance between supply and demand is one likely reason why more than 50% of the households in Columbia rent rather than own.
In fact, WalletHub recently listed Columbia among one of the best cities for renters, based on key investment criteria including activity in the rental market, affordability of rents, and quality of life.
Rental property investors in Columbia also benefit from the various demographic segments driving demand for rental housing, including the military from Fort Jackson Army Base and the National Guard, students from the University of South Carolina, and retirees drawn to the low cost of living and great climate.
Key Market Stats:
Average rent in Columbia is $1,182 per month based on the most recent research by RENTCafé (May 2021).
Rents in Columbia increased by 10% year-over-year.
51% of the rental units in Columbia rent for $1,000 per month or less.
Renter-occupied households in Columbia account for 51% of the total occupied housing units in the metropolitan area.x
Neighborhoods in Columbia with the lowest rents include Brook Pines, Dutch Square, and Skyland where rents average $846 per month.
Neighborhoods in Columbia with the highest rents include Downtown Columbia, Elmwood, and Granby Hill where average rents are $1,905 per month.
Historic Price Changes & Housing Affordability
Rental property investors conduct a variety of financial analysis to determine which real estate markets to invest in. Two of the key data trends to review are the historic change in housing prices and the affordability of housing in a specific market.
Tracking the change in housing prices over the long term may indicate the potential for future appreciation, while housing affordability is one indicator of how strong the demand for rental property might be.
Generally speaking, markets where houses are relatively affordable see more homeowners than renters. However, the exact opposite is true in Columbia, where more than 50% of the households are occupied by renters. Reasons why more people rent than own here include a shortage of affordable housing and the strong demand for rental property from a variety of renter segments.
Each month Freddie Mac publishes the House Price Index (FMHPI) report with up-to-date data on the change in home prices for all markets across the U.S. The most recent FMHPI report for the Columbia, SC MSA shows:
May 2016 HPI: 124.1
May 2021 HPI: 173.2
5-year change in home prices: 39.6%
One-year change in home prices: 15.1%
Monthly change in home prices: 1.4%
The National Association of Realtors (NAR) publishes a Housing Affordability Index (HAI) report that measures the affordability of housing in every market across the U.S. The NAR begins by comparing the median family household income needed to purchase a median priced single-family resale home, assuming a conventional mortgage with 20% down.
Using 100 as a baseline index number, the NAR then assigns each market a HAI. The greater a market's HAI is above 100 the more affordable housing is.
Based on the NAR's latest report, the HAI for the Columbia MSA was 201.3 in 2018, the most recent year available. This means that the median family has slightly more than twice the income needed to purchase a median priced, single-family resale home in the Columbia, South Carolina metro area.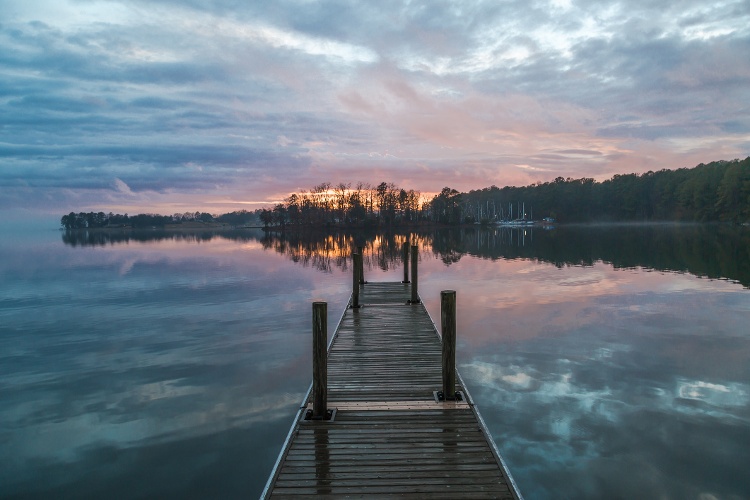 Quality of Life
Columbia is a city that mixes traditional Southern hospitality and tradition with today's fresh perspectives. The city is a creative and tech hub fueled by the University, nearby military facilities, and the capital city community.
Key Quality of Life Stats:
Forbes ranks Columbia as one of the best places in the U.S. for business and careers, cost of doing business, job growth, and quality of education.
Cost of living in Columbia is 3% below the national average.
Columbia ranks #4 in the list of U.S. cities millennials are calling home.
U.S. News & World Report ranks Columbia as one of the best places to retire in the U.S.
Columbia also receives strong ratings from U.S. News for value, job market, desirability, and net migration.
Niche.com gives Columbia, South Carolina an "A" grade with strong scores for public schools, housing, family living, nightlife, and diversity.
Climate in Columbia is humid subtropical with cool to mild winters and hot humid summers.
Must-see places in Columbia include the Northeast Farmers Market, The Winery Mercer House that's only one of ten organic wineries in the U.S., and the award-winning 70-year-old Maurice's Piggie Park BBQ.
The Main Street District in Downtown Columbia is the perfect spot to enjoy the Capital City's art, live entertainment, cultural events, and foodie hotspots.
Providence-Hospital Columbia is among the best-ranked hospitals in South Carolina.
Sports programs at the University of South Carolina provide Columbia's most popular athletic events.
Get Out the Map
Where to begin your search? Roofstock created a heat map of Columbia based on our Neighborhood Rating, a dynamic algorithm that enables you to make informed investment decisions by measuring school district quality, home values, employment rates, income levels and other vital investment criteria.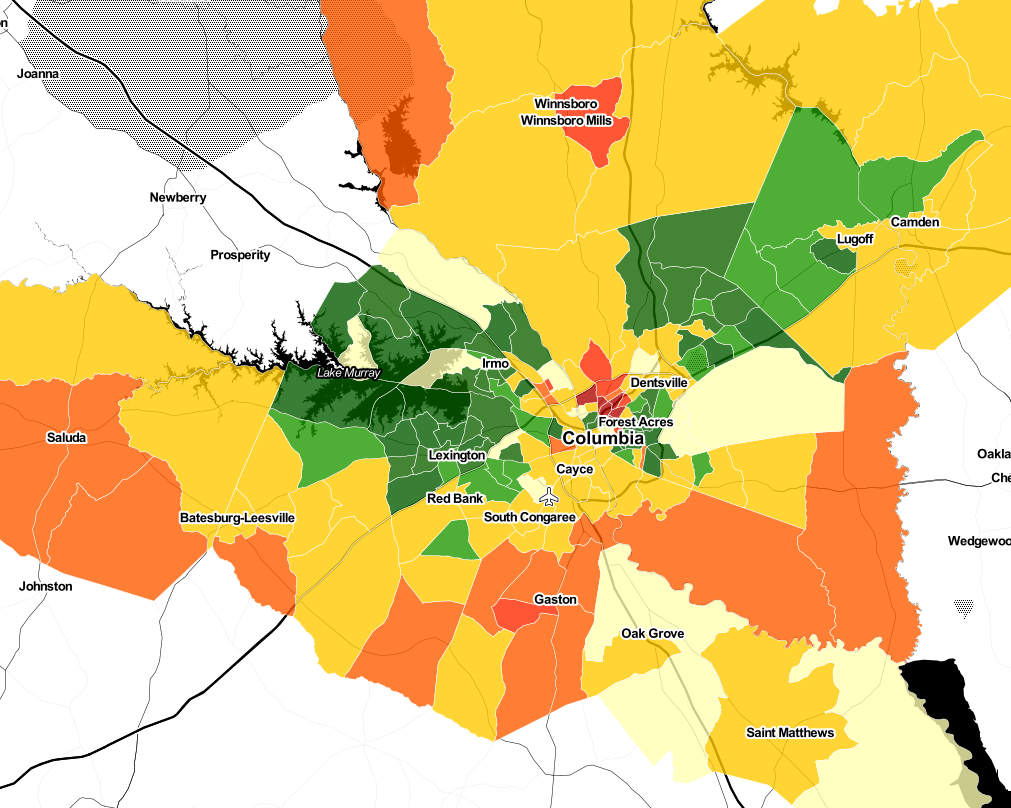 DARK GREEN: 4-5 star neighborhood
LIGHT GREEN: 3.5-4 star neighborhood
YELLOW: 2.5-3 star neighborhood
ORANGE: 2 star neighborhood
RED: 1 star neighborhood
Ready to invest in the Columbia housing market? If you haven't already done so, create your free Roofstock account and set up alerts. We'll notify you when we have a Columbia investment property that matches your search criteria.