One of the fastest-growing housing markets in the U.S. is Northwest Indiana, home to the Gary real estate market. In fact, the Gary metro area is quickly becoming a popular suburb of Chicago because of the short driving distance to the Windy City, low tax base, and extremely affordable homes.
Gary, Indiana is located in Lake County along the southern border of Lake Michigan and only 25 miles from the Downtown Chicago Loop.
Hometown to Michael Jackson and The Jackson Five, the city was once renowned for its steel mills. While steel and manufacturing are still big business in Gary, the city is diversifying its economy to include the service and tourism industries.
Keep reading to learn more about what the Gary real estate market will look like in 2020.
>>Explore Roofstock's Gary investment properties here.
Population Growth
Many counties in Indiana are projected to decline in population as more people move from rural to urban areas, creating long-term population growth in Gary. Lake County (where Gary is located) is among the top Indiana counties expected to gain residents over the next few years.
Key Population Stats:
City of Gary is home to about 80,000 people with nearly 630,000 residents in the Gary metropolitan area.
Four Indiana counties, including Lake County where Gary is located, are part of the Chicago-Naperville-Elgin IL-IN-WI MSA.
Lake County is the 2nd-most populated county in Indiana.
Between now and 2050 the population of Gary is projected to grow by about 2.0%, more than South Bend and Cincinnati.
Median age in Gary is 38 years vs. 37 year for the Indiana average.
About 50% of the residents of Gary are between the working ages of 18 and 64.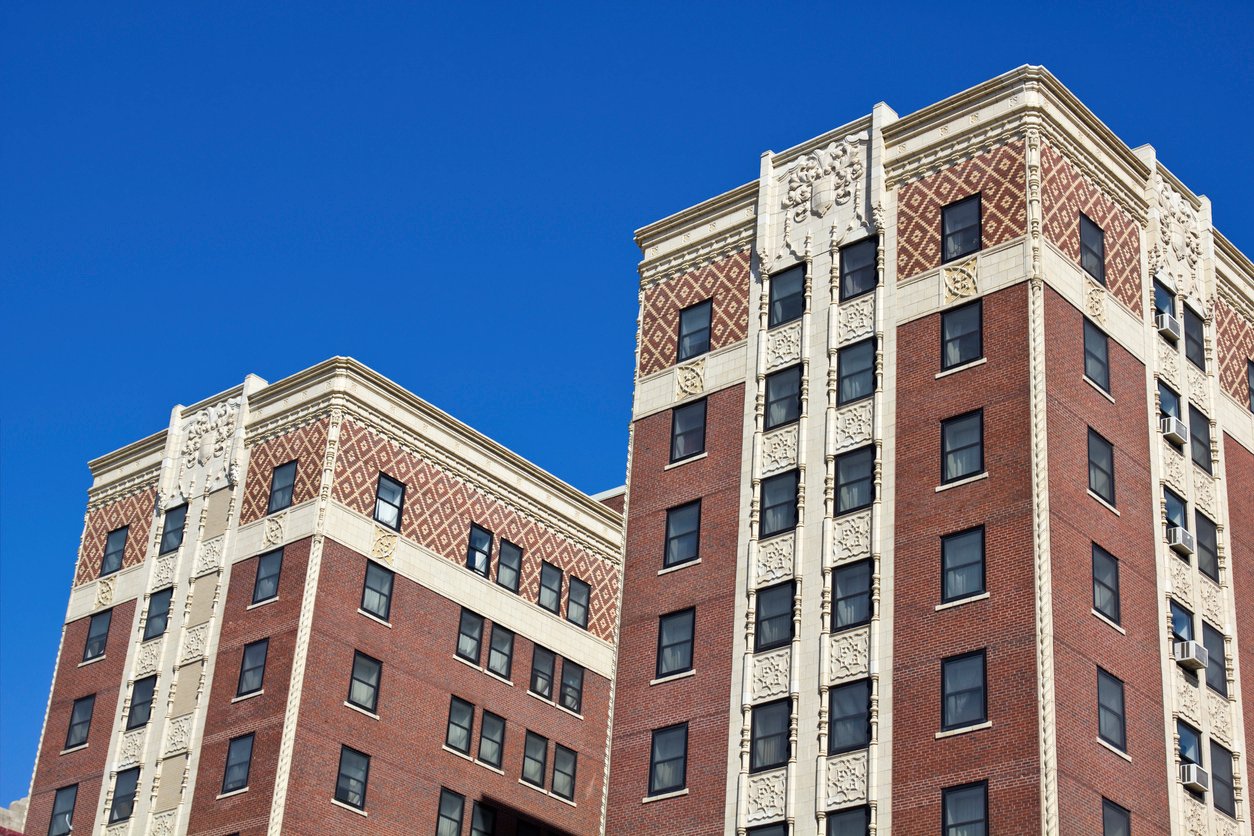 Job Market
The new $400 million Hard Rock Casino project in Gary will help drive the economy and boost new development along the I-80/I-94 interstate corridor between Lake County, Indiana and Illinois, according to the Chicago Tribune.
With more than 1,000 high-paying construction jobs and 1,800 permanent jobs, the project will serve as a "significant catalyst for the continued economic revitalization of Northwest Indiana and the City of Gary."
Key Employment Stats:
GDP of Gary/Lake County is $22.6 billion and ranks as #2 in the State of Indiana for gross domestic product.
GDP has averaged a year-over-year growth rate of about 1% since 2016.
Cost of living in the Gary metro area is 7% below the national average, according to Forbes.
Job growth in Gary was 0.7% last year with unemployment at 3.9%, according to the Indiana Business Review (IBR).
Job market in Northwest Indiana is projected to add 2,000 new jobs and grow by 0.7% this year.
Fastest-growing private industry sectors by employment gain include ambulatory health care services, food services, administrative and support services, specialty trade contractors, and machinery manufacturing.
Largest employers in Gary and Lake County include U.S. Steel Corporation, St. Margaret Mercy Healthcare, Horseshoe Casino, BP Pipeline North America, call center services company Americall Group Inc., and steel and mining company ArcelorMittal.
Indiana University-Northwest, Purdue University-Calumet Campus, Calumet College of Saint Joseph, and Valparaiso University are some of the largest colleges and universities near Gary.
85% of the people in Gary are high school graduates or higher, and 13.2% hold a bachelor's degree or advanced degree.
Interstate highways I-80/I-94, I-65, and the Indiana Toll Road I-80/I-90 provide direct access from Gary to Chicago, Indianapolis, Milwaukee, Detroit, Cleveland, and St. Louis.
Port of Indiana is less than nine miles from Gary and handles more ocean-going cargo than any other Great Lakes port and 15% of the U.S. steel trade with Europe.
Seven railroads including CSX, Norfolk Southern, and Canadian National Railway provide freight rail service in Gary/Lake County.
Gary/Chicago International Airport (GYY) is the official "third airport" for the Chicagoland area providing general aviation, corporate, commercial, and cargo services.
Real Estate Market
A recent article in Forbes discussed "How Best To Invest In Real Estate In The Midwest". Gary – along with larger cities such as Fort Wayne, Indianapolis, and South Bend - was listed as one of the best areas for real estate investment due to established demand.
Forbes suggested investors move quickly before the bargains are gone, noting that single-family rentals requiring minor improvements are the best bet. Real estate investors should also take note that property taxes on rental real estate in Indiana are capped at 2% of the assessed value.
Key Market Stats:
The median listing price of a house in Gary is $42,900, according to Zillow (as of January 2020).
Square foot listing price of a home in Gary is $39 vs. $165 per square foot for the Chicago-Naperville-Elgin metropolitan area.
Home values in Gary increased 2.6% last year and by about 37% since July 2014 based on the Zillow Home Value Index.
The National Association of Realtors (NAR) ranks Gary as a strong buyer's market.
During the listing period 18.1% of the houses for sale in Gary have a reduction to the asking price.
16.0% of the homes in Gary have a negative equity vs. 8.2% U.S. average.
3.4% of the homes in Gary have a delinquent mortgage vs. 1.1% nationally.
Schererville and Highland are two of the cities near Gary with the highest median Zillow Home Value Index.
East Chicago and Lake Station are two of the cities near Gary with the lowest median Zillow Home Value Index.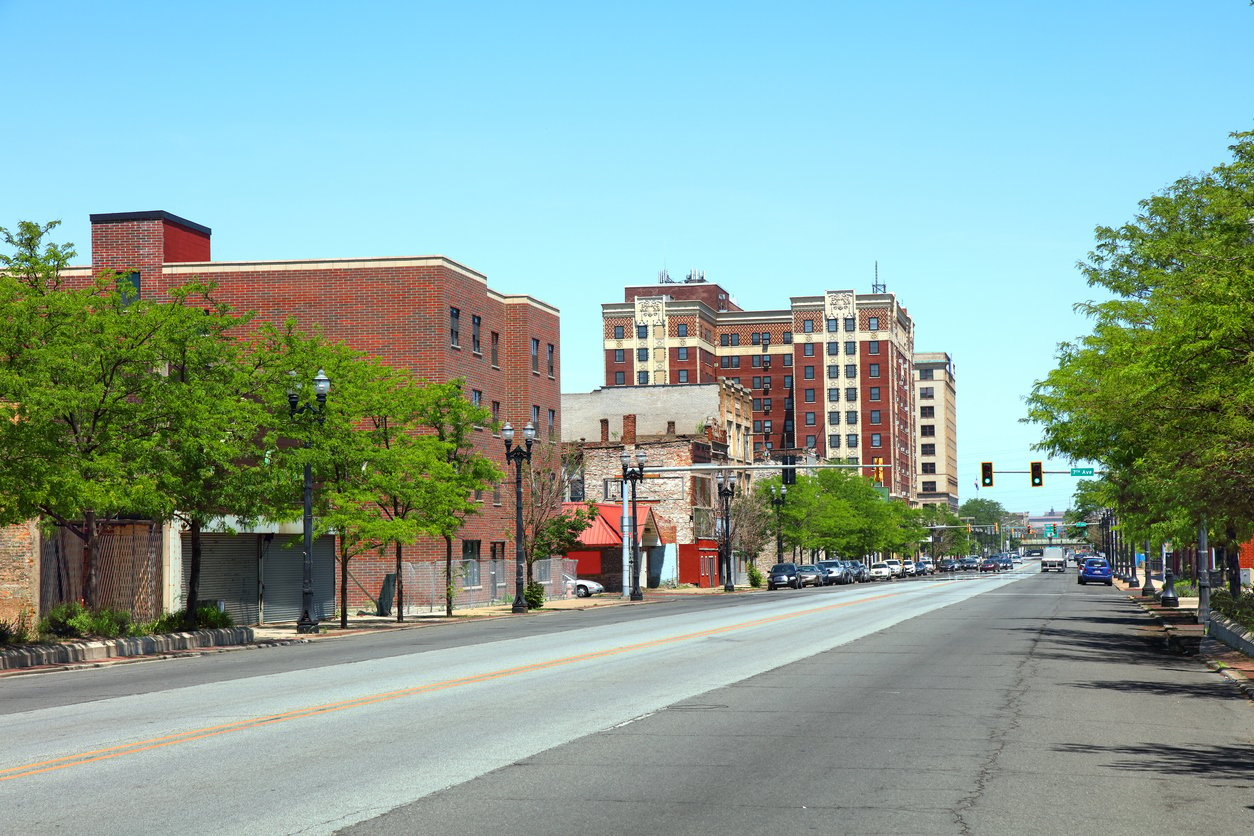 Attractive Renters' Market
For the time being, Gary is one of the few areas of Indiana that isn't experiencing a housing shortage, according to a recent article in the Tribune-Star. Currently there are homes on the market in need of redevelopment and repair, and the city is offering a variety of home improvement assistance programs to provide safe and affordable housing.
Available inventory and a motivated local government could spell opportunity for single-family investors with a long term buy-and-hold strategy in Gary, Indiana. Especially since the Gary metro area is quickly becoming known as an affordable suburb just outside of Chicago.
Key Market Stats:
Median rent in Gary is $847 vs. $1,751 in the Chicago-Naperville-Elgin MSA (as of January 2020).
Rents in Gary increased by 7% last year, according to RENTCafé.
53% of the housing units in Gary rent for between $501 and $700 per month, while 41% have monthly rents of between $701 and $1,000.
Neighborhoods in Gary with the highest rents include Miller, Downtown Gary, and Emerson where rents range between $763 and $836 per month.
Neighborhoods in Gary with the lowest rents include Ambridge Mann, Tolleston, and Black Oak where monthly rents average $654.
Historic Price Changes & Housing Affordability
Price changes and affordability are two data sets that real estate investors can use to help predict the potential profitability of investing in rental property in a specific market.
Historic price changes are an indication of possible future property appreciation, while housing affordability is an indicator of the demand for rental property compared to owner-occupied housing.
The Federal Housing Administration (FHA) publishes a quarterly report showing the most recent short-term and long-term historical price trends in all markets across the U.S.
The most recent FHA 2019 Q3 House Price Index report for Gary, Indiana shows:
Since Q1 1991 home prices in Gary have increased by nearly 129%
Over the past five years home prices have increased in Gary by 30.05%
Over the past year prices have increased by 7.91% and by 2.34% over the last quarter
The National Association of Realtors (NAR) publishes a Housing Affordability Index report (HAI) that measures the median family income needed to qualify for a conventional mortgage (assuming a 20% down payment) compared to the median price of a single-family resale home in the market.
The NAR uses 100 as a housing affordability index baseline number. The greater a market's HAI is above 100, the more affordable it is to own a home, and vice versa.
Based on the NAR's report, the HAI for the Gary-Hammond MSA is 214.7. This means that the median family has more than twice the income needed to purchase a median-priced home.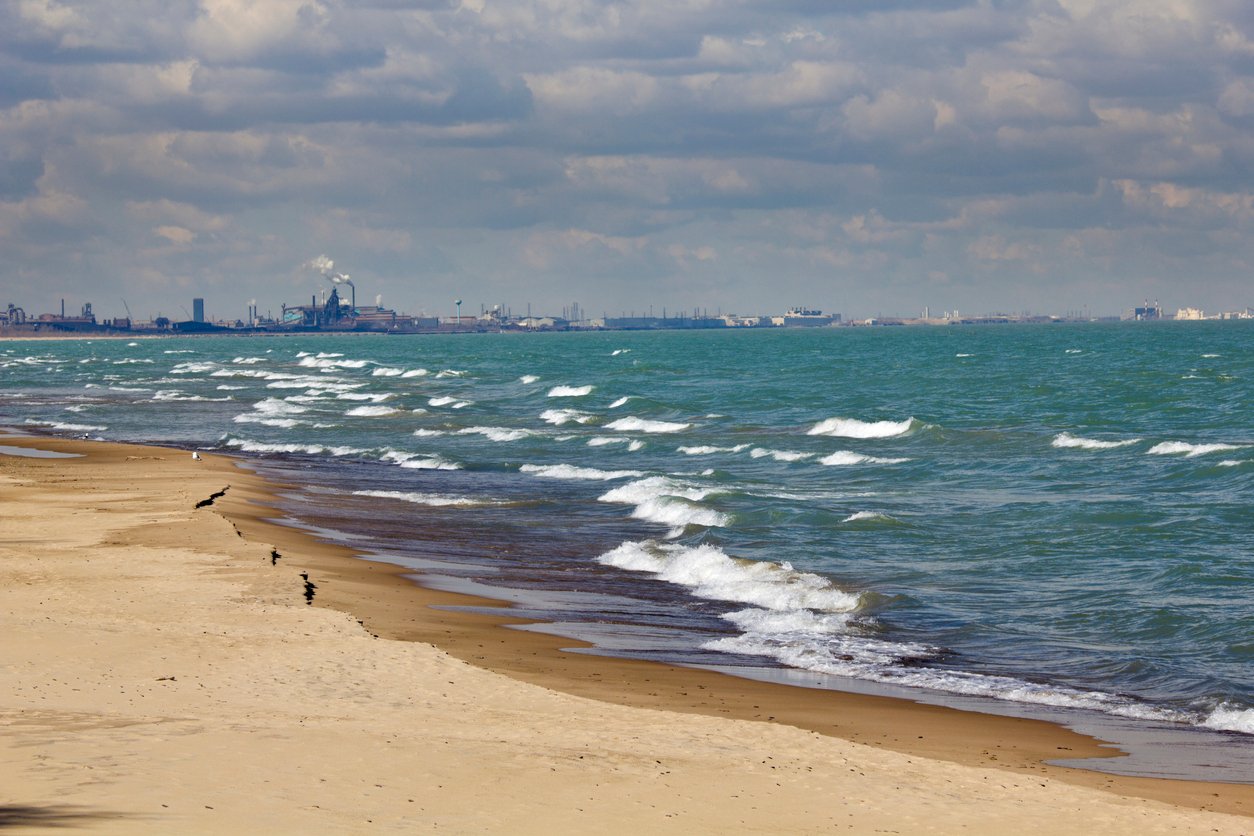 Quality of Life
Gary is right next to the Indiana Dunes National Lakeshore and borders Lake Michigan. Housing is affordable, the cost of living is low, and the city is located about 25 miles from the Chicago Loop.
Key Quality of Life Stats:
Cost of living in Gary is 7% below the national average.
The city receives high ratings from Forbes for the cost of doing business and a good place for business and careers.
AreaVibes gives Gary above average livability ratings for cost of living and crime prevention.
Munster, a town about 15 miles west of Gary, is rated as the 3rd-best place to live in Indiana.
Gary is home to two state college campuses – Indiana University Northwest and Ivy Tech Community College Northwest.
U.S. News & World Report rates Methodist Hospitals and St. Mary Medical Center-Hobart as two of the best healthcare facilities in the Gary metropolitan area.
Get Out the Map
Where to begin your search? Roofstock created a heat map of Gary based on our Neighborhood Rating, a dynamic algorithm that enables you to make informed investment decisions by measuring school district quality, home values, employment rates, income levels and other vital investment criteria.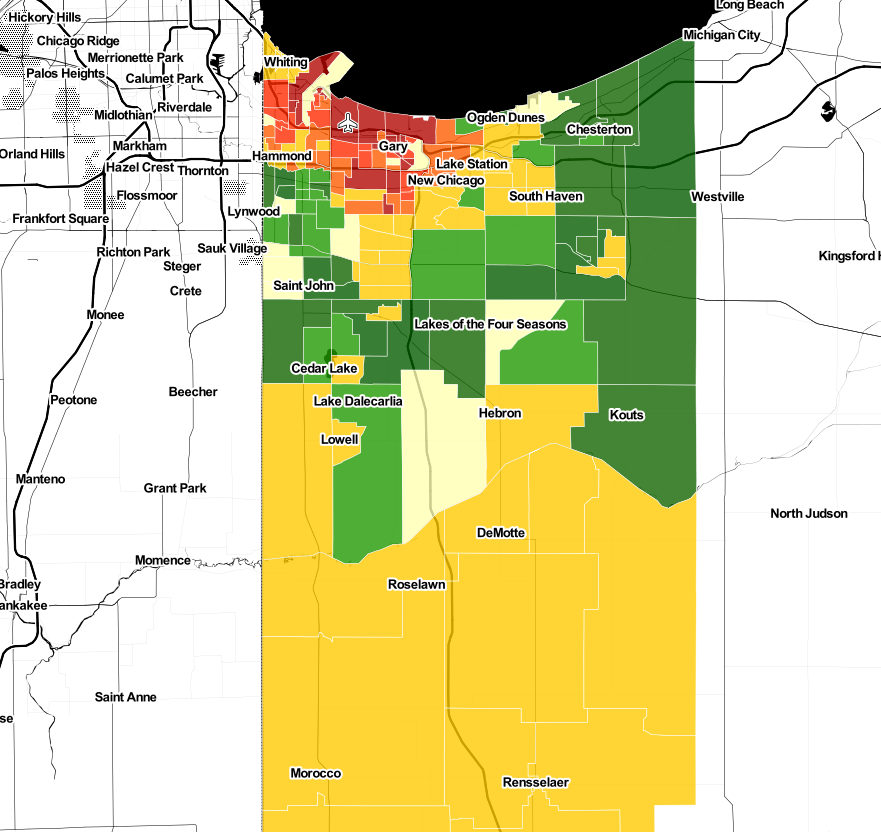 DARK GREEN: 4-5 star neighborhood
LIGHT GREEN: 3.5-4 star neighborhood
YELLOW: 2.5-3 star neighborhood
ORANGE: 2 star neighborhood
RED: 1 star neighborhood
Ready to invest in the Gary housing market? If you haven't already done so, create your free Roofstock account and set up alerts. We'll notify you when we have a Gary investment property that matches your search criteria.