Last updated on November 22, 2019
If you think about it, becoming a landlord is actually really, really easy. All you have to do is purchase a piece of real estate, have someone else live in it and viola, you're a landlord!
However, if it were really that easy, everyone would be doing it.
In this post, we'll walk through the 6 critical steps to becoming a successful landlord. Specifically:
Get Educated
Purchase a Great Property
Choose If You Want to Self-Manage or Use a Property Manager
Place Responsible Tenants
Run Day-to-Day Operations
File Taxes Appropriately
Let's hop in.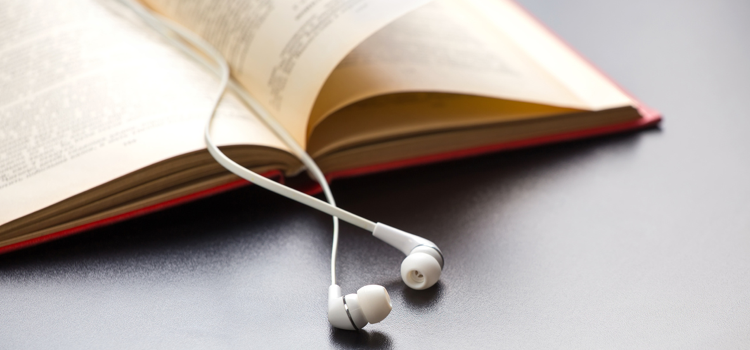 1. Get Educated
First things first; getting a solid education and building a foundation is critical to being a successful landlord. Having a working knowledge of how things are done, both on the acquisitions side of the business as well as on the rental side of the business, is paramount to making it in the real estate world.
Becoming a real estate investor isn't something you just do overnight. There is a process to doing it properly. You should at least be familiar with the following terminology and how it is applicable to you:
Security deposit - This is an upfront deposit a tenant gives a landlord to cover any damage incurred during the tenancy.
Rental income - This is the income generated from a rental property.
Credit check - This is a check into someone's credit worthiness (ie how likely they are to actually pay off your debt obligations) represented by a score between 300-850.
Mortgage payment - This is the regularly occurring payment of principal and interest made to a lender in exchange for borrowing money, which is usually secured by a piece of real property.
Cash flow - This is the rental income that is leftover after all expenses have been paid.
Fair housing laws - These are local laws that govern tenant landlord relationships.
Lease agreement - This is an agreement between a landlord and tenant which outlines the terms of the tenant occupying the space.
Property taxes - These are taxes paid to the local county in which a property is located.
These are all terms that are going to be involved in your day to day operations as a real estate investor so being able to talk the talk will be extremely beneficial.
There are so many ways to educate yourself. Whether it's going online and reading forums, networking with other investors, or joining Roofstock Academy, just make sure you're moving the information needle forward.
Some things to start with are:


Once you've gotten educated and you're feeling ready to move to the next step in becoming a landlord, it's time to purchase a property.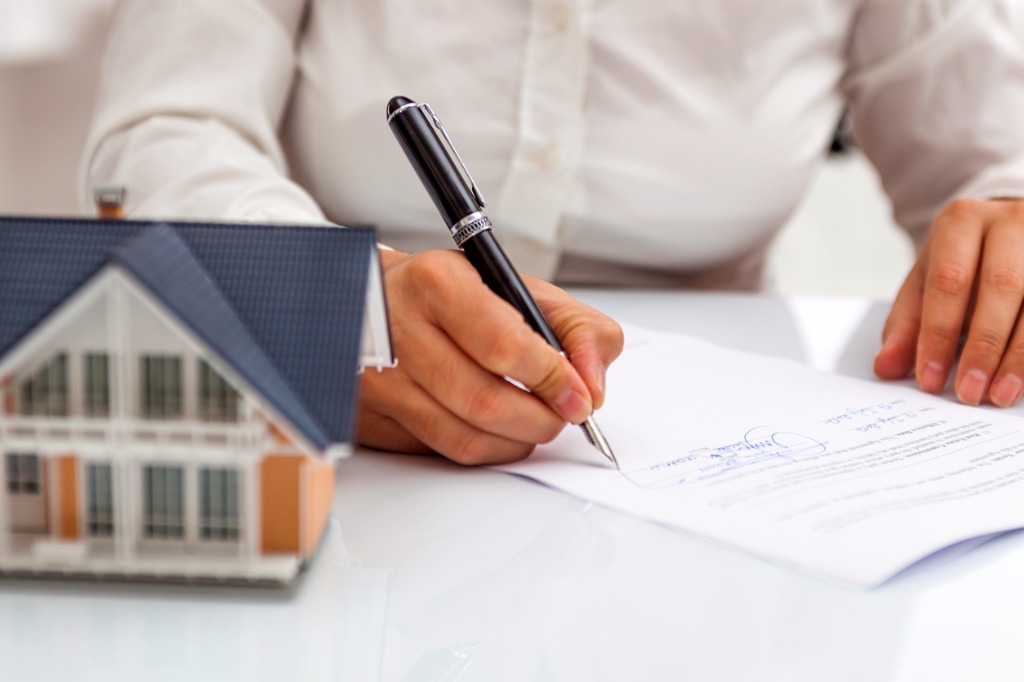 2. Purchase a Great Property
Now that you've spent time learning about real estate investing, it's time to put all that training and insight to work by purchasing your first rental property.
During your education process, you surely came across different rental property styles and methods, so choose one that speaks to you and pursue it. You can pursue a house hack, BRRRR, turnkey single-family rental, multifamily or any combination. Just make sure you run your numbers and ensure the deal makes sense for you.
During the property purchase phase is where you'll want to decide how you want the property managed - either by yourself or by a third party professional management company. We'll talk about the pros and cons of how to decide on whether to self manage or use a property manager in a minute, but first, a bit more on property acquisition.
During your education process, you likely learned about the different phases to a property transaction. During your due diligence )DD) phase, be sure to fiercely scrutinize all the documents and it will definitely be worthwhile to talk through these with a more experienced investor or real estate agent. These documents can often be confusing to review and look like Greek to anyone who isn't intimately familiar with them. Spotting issues can be difficult for the untrained eye.
Some major things to look for in the due diligence period are:
Utility records from the past 12 months (if available)
Repair records for the last 12 months (if available)
Profit and loss (P&L) statements from the last 12 months (if available)
Copies of the current leases
Current rent roll
Past 2 years of seller's tax return showing the property related information
Copy of the title search showing any outstanding liens on the property
Once you've approved all the due diligence items, you can close on the property and you are now well on your way to becoming a landlord. But there is still work to be done.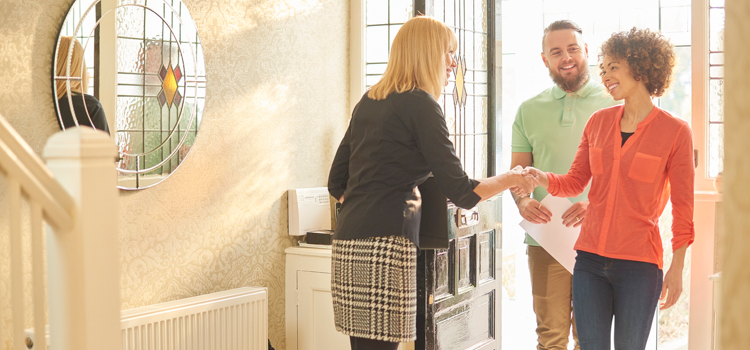 3. Choose If You Want to Self-Manage or Use a Property Manager
During the purchasing process you should have decided on whether you want to self manage the property or have it professionally managed by a third party property management company.
This decision ultimately comes down to how hands on or passive you want to be as a landlord. When you hire a property manager, you don't have to deal with the daily operations and headaches, but that comes with a monthly fee that decreases your monthly cash flow.
Most property managers perform the following duties:
Market the property
Place and screen tenants, which involves running credit checks and performing background checks
Draft lease agreements, which requires a working knowledge of the local fair housing laws
Collect security deposits
Collect rental income once potential tenants have been placed
Manage and coordinate repairs as needed
Take emergency phone calls in the middle of the night on your behalf
I personally have found over the years that I'm not an expert in any of the above and, more importantly, I don't enjoy doing any of the above. I've decided that it personally makes sense to pay a professional to perform these duties as it would take me a lot longer to do them. I don't live and breathe property management, I'm an engineer by trade.
If you've decided to utilize a property management company, it's imperative that you interview several during the purchasing process to decide who is best suited to manage your investment property. You should jive with the company and ensure that they have your best interests front of mind.
Some great questions to ask during the interview process are:
How many doors do you have under management?
Are you an investor yourself?
Do you work with many out of state investors?
What kind of owner's portal is available?
What is your fee structure?
Does your fee structure change if I bring you additional properties to manage?
What expenses will you pay out of rent collected vs. what am I expected to pay? ie utility bills, property taxes, insurance premiums, etc.
If you've decided to self manage, make sure you become well versed and efficient at the bulleted list above.
Now that you've decided how the property will be managed, it's time to place tenants.

4. Place Responsible Tenants
Placing tenants can be one of the most stressful times, especially for a new investor.
Imagine, you've just purchased a rental property, and because you took the time to study this real estate investing thing prior to closing, you've run your numbers and understand that you will have expenses starting day 1. If there are no tenants to provide you with the rental income to pay those expenses, you'll be in the red.
This stress can make a lot of first time investors jump the gun when it comes to placing good tenants. They end up placing the first person/group of people that apply to give themselves some financial relief. This is exactly what happened to me on my very first property.
This can ultimately lead to improper screening of tenants and allowing bad tenants to slip through the cracks.
Make sure you stick to your guns when it comes to tenant placement. Ensure that you (if you're self managing) or your property manager (if you're using one) has very strict tenant screening criteria and you/they follow that criteria to a T.
There are circumstances where it makes sense to bend and flex a little bit, but overall, treat every applicant the same and don't bend or flex because you need to get a tenant placed. If a tenant doesn't have the income needed or credit score to qualify for a property, it should be a deal breaker.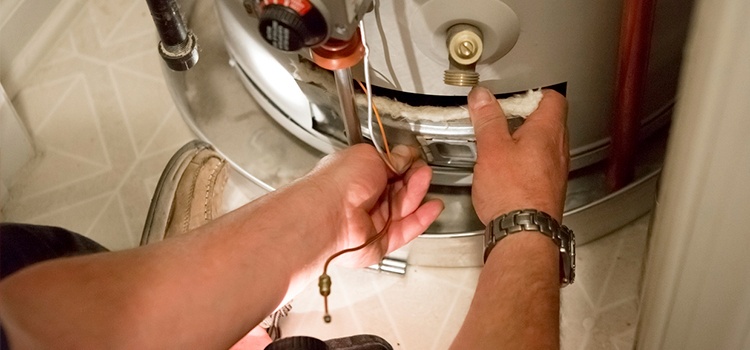 5. Run Day-to-Day Operations
Now that you've purchased a rental property, have proper management established, and have tenants in the property, it's time to run the day-to-day.
If you have a property manager, this simply involves regular check-ins until your property manager has earned the right to manage your property with you being more hands off. The unfortunate reality is that no one will treat your investment as good as you will treat it. So I like to be quite hands on until I develop a great working relationship with my property managers and ensure that my expectations are being met.
For example, I work with my property manager to develop a checklist of needed repairs prior to a property closing. During the few days after closing, I am working very closely with my property manager to ensure that repairs are getting done in a timely and efficient manner.
Additionally, if there is a vacancy at a property, I'm in regular contact with my PM to find out if there has been any interest in the property. If interest has been slow, we decide if it makes sense to reduce the rent amount.
If you're self managing, you'll start to get into a grove of how you field repair calls, deal with tenant issues, and collect rents on a regular basis.
Remember, you are the property owner which means you're driving the bus. Recommendations should always be welcome and advice from others who are more experienced than you should be sought out, but ultimately, you need to be the one to make the big decisions. When problems arise (and I promise you they will), make sure that you're looking at things from a high level and making decisions for the long-term.
The best landlords out there are "long-term greedy". They understand that real estate investing is a long-term path to wealth, and not a get rich quick scheme. Sometimes the decisions that are best for the long-term are difficult and even expensive to make in the short-term.
The last step in becoming a landlord is understanding how to deal with Uncle Sam.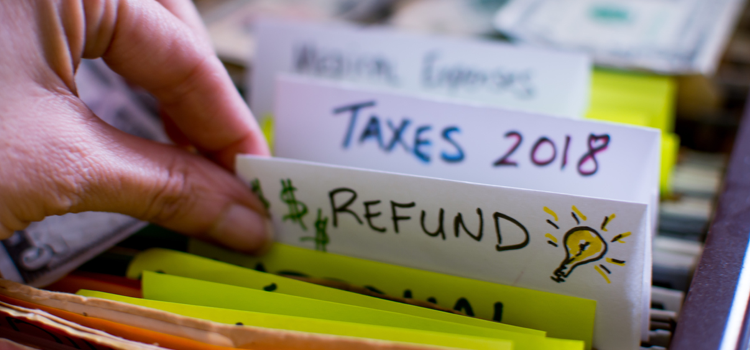 6. File Taxes Appropriately
As real estate investors, we get to take advantage of some of the greatest tax laws that exist in the tax code. I often feel like the tax code was written to benefit those who own rental property.
As always, consult with your tax professional prior to utilizing any of this information. But at a high level, some of the biggest tax advantages we have as real estate investors include:
Depreciation - This is an amount of money directly related to the purchase price that we're allowed to "write off" as an expense to offset the property's income.
Expense deductions - Pretty much every dollar you spend to own and operate a piece of rental property is a deduction against the income of the property.
Mortgage interest deduction - All interest paid on a mortgage is deductible against the income a property generates.
When it comes time to file your taxes, I would highly recommend working with a CPA who is investor friendly and understands real estate taxes. If you're unfamiliar with the term "investor friendly", it just means a CPA who works with other real estate investors or is a real estate investor themselves.
The tax code is written in such a way that most laypeople cannot understand it and thus cannot apply it appropriately. And filing taxes incorrectly can have dire consequences. This is why I'm of the mindset of leaving it to the professionals and paying them for a job well done.
Having a savvy CPA on your team can be the difference between a wildly successful landlord and a slumlord.
Make sure you keep adequate documentation and records and you're well on your way to becoming a very prosperous real estate investor.