Last updated on October 2, 2021
Your rental property has been consistently cash flowing for quite some time now, but lately things have been going downhill.
Rents are late, expenses are higher than normal, and net operating income is consistently under budget. Even though you're spending more money on marketing, it's taking longer and longer to find and keep good tenants.
Other real estate investors you know are doing great, so why aren't you? The answer just might be that you've got a bad property manager on your hands.
In this article we'll discuss how to figure out if your management company is doing what they should, and how to deal with a bad property management company.
Quick Links:

What should a good property manager do for you?
Before you can decide if you have a bad property manager, you need to know what they should be doing in the first place. Some common responsibilities of a good property manager include:
Rent: set a fair market rent by analyzing market trends and comparables, collect the rent on the due date, diligently enforce late payment fees, and increase the rent if renter demand, state, and local laws allow.
Tenants: market the vacant property for lease, screen tenants by running credit and background checks while adhering to fair housing laws, handle leases, conduct move-in and move-out inspections, and deal with tenant complaints and issues.
Maintenance and repair: keep the property in good condition to reduce tenant turnover and find new tenants, perform routine maintenance such as seasonal HVAC inspections, and promptly fix problems and make repairs to maximize the property value.
Landlord-tenant law: adhere to local, state, and federal housing laws when screening tenants, handling security deposits, ending leases, maintaining the property, and legally evicting a tenant (if necessary).
Budget and record keeping: operate the property within the budget set by the owner; maintain records such as active and past leases, rent collection records, tenant applications, complaints, and repair invoices.
Financial reporting and taxes: provide the owner with monthly profit and loss and bank statement reconciliation, prepare and remit monthly rental taxes, and prepare year-end reports for tax purposes.
Every now and then, a property manager might slack off and won't do what they're getting paid to do. When property managers go bad, rental income usually goes down while repair expenses typically go up, vacancies could increase, and landlords sometimes even get sued.

How a bad property manager can get you sued
It's understandable that real estate investors might hold off on replacing a bad property manager. Most of us don't like to admit we made a mistake. Finding a new property manager can also take a lot of time and effort.
But the fact is that if you don't routinely monitor your property manager and you procrastinate on making a change, change may come to you in the form of a lawsuit. That's because a property manager is acting on behalf of the landlord, so if your property manager breaks the law, so do you.
Landlord-tenant laws vary from state to state. Sometimes cities within the same state may have rules that are different from state law.
In general, here are six things a negligent property manager can do to get a landlord sued:
#1. Violating Federal Fair Housing laws and state and local housing laws by illegally screening out potential tenants or violating other rules and regulations of HUD.
#2. Failing to disclose lead paint hazards and mold issues, leading to claims of permanent medical issues from the tenant.
#3. Refusing to promptly make repairs to the property that affect the health and safety of the tenant or make the property uninhabitable.
#4. Entering the property without giving the tenant reasonable notice.
#5. Making illegal deductions from the tenant security deposit for things like normal wear and tear or inflated move-out repair costs.
#6. Refusing to return the security deposit within the statutory time limit, potentially resulting in a claim for double or triple damages paid to the tenant.

Warning signs that you may need a new property manager
No real estate investor wants to see their property value go down because of a bad property manager, and no landlord wants to get sued. The following warning signs can help you catch a bad property manager and avoid looming potential problems.
Warning sign #1: Lack of communication
Your property manager should be the one reaching out to you, not vice versa. If your property manager isn't proactive about keeping you up to date on your property, they may be trying to hide something from you.
Warning sign #2: No property inspections
Routine inspections of the property inside and out are critical to ensuring your property stays in tip-top shape. Just driving by the property every now and then doesn't cut it. That's because it's impossible to catch potential code violations and assess needed repairs without walking the property.
At a bare minimum, your property manager should provide you with a detailed annual property inspection report.
Warning sign #3: Unresponsive to tenants
Not responding to tenant issues or needed repairs can lead to major property damage and give tenants a reason to legally break their lease. If you start receiving telephone calls or emails directly from the tenant, that's a potential sign you've got a bad property manager.
Warning sign #4: Deadbeat tenants and evictions
It's a fact of life in the rental real estate business that bad tenants can happen. However, if you're constantly getting bad tenants who pay their rent late, leave before the end of their lease, or need to be evicted, your property manager isn't doing their job up front.
Warning sign #5: Slow or no monthly reports
A good property manager will send you monthly property reports like clockwork. If you ask, it shouldn't take more than a day to receive a copy of a repair invoice. If your property manager only has vague answers to your questions about the P&L, it's another sign you should strongly consider hiring a new one.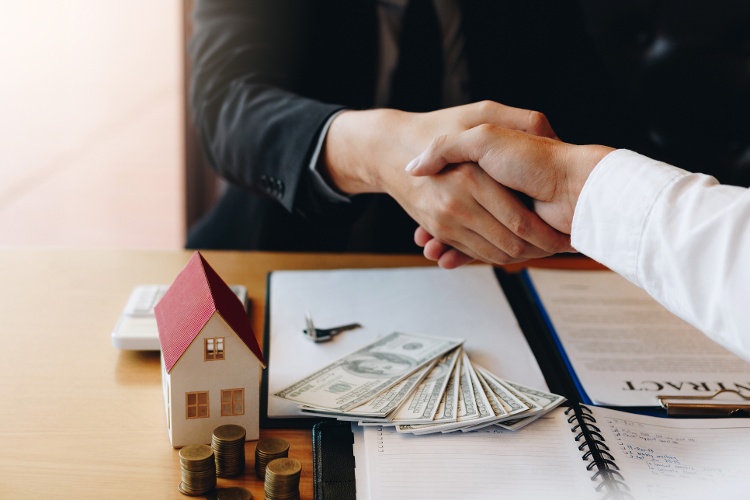 How to evaluate a property manager
A smart move a real estate investor can make is to not hire a bad property manager in the first place. Use these questions before hiring a new property manager and to routinely monitor the performance of your current manager.
Key questions to ask
Asking these questions can help separate the good property managers from the bad:
Are they licensed, do they hold professional certifications, and do they adhere to a code of ethics like the National Association of Residential Property Managers?
How long have they been in the property management business?
Do they manage properties similar to yours?
Do they have property in the same part of town as yours?
Are they property management specialists, or do they provide leasing and brokerage services, too?
When and how do they pay monthly owner distributions?
How often do they send out financial reports, and do they provide year-end reports and 1099s?
Do they have an in-house maintenance crew and outside vendor network, and what type of work are they licensed to do?
What is their current vacancy rate for all properties they manage?
How often do they have to evict a tenant and do they handle the process in-house or through an attorney?
What is their fee structure?
Does the property management agreement automatically renew, and how is it terminated by either party?
Will they give you a list of properties they manage so you can drive by and see their work in action?
4 Red flags to watch out for
Believe it or not, a company can tick all of the boxes above and still end up being a bad property management company. That's because they might be good at telling you what you want to hear, then doing the exact opposite once the contract is signed and they're collecting their fees.
Watch for these four red flags to help avoid being victimized by a bad property manager:
Unprofessional behavior or appearance – Remember, they're representing you as a professional real estate investor.
Maintain normal business hours only – An emergency can come up at any time on any day. If a property manager isn't reachable around-the-clock, 365 days a year, move on to the next one.
Slow to respond – Think of the first time you meet a prospective property manager as a "first date." If they're slow to respond to your inquiry or late to an appointment the first time you meet, things might only get worse after you hire them.
Refuse to provide references, citing client confidentiality – You probably wouldn't go to a doctor, lawyer, accountant, or even an auto mechanic without a good reference. So why would you put your property worth hundreds of thousands of dollars into the hands of a property manager who won't let you speak with their current and former clients?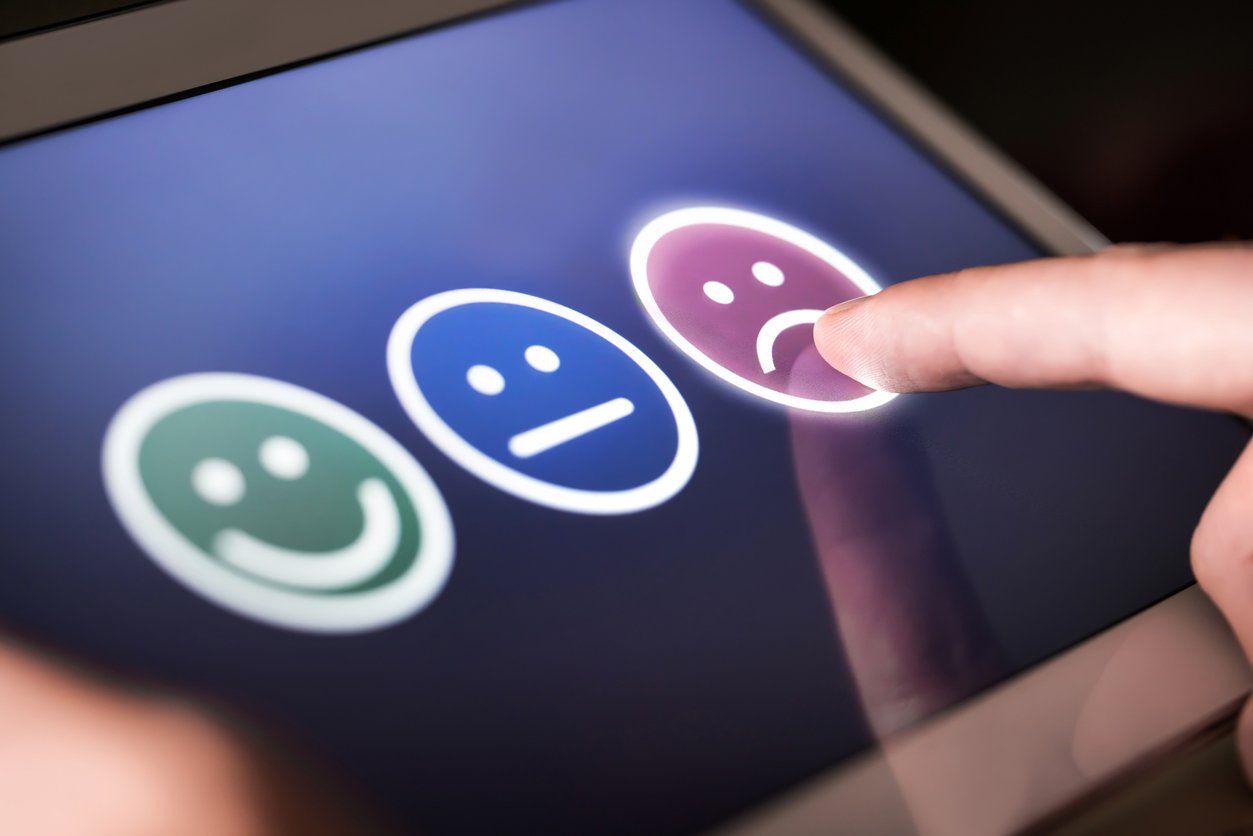 How to file a complaint against your property manager
If worse comes to worst, you may need to file a complaint or a lawsuit against your bad property manager. While each state regulates property managers in different ways, here are some ways to deal with a bad property manager:
Contact the owner of the property management company directly if your property is being handled by an account management team member.
Register a complaint with the local real estate association where the property manager holds its real estate license.
File a complaint with the Better Business Bureau who will then contact the property manager for a BBB ratings review.
Sue a property manager who isn't responsive by having an attorney experienced in local real estate and tenant laws file a lawsuit on your behalf.

Why it's better to fire your bad property manager sooner rather than later
If you're not absolutely sure your property manager is doing what they should be doing, you're probably right. Here's why it's probably better to act sooner rather than later and replace a bad property manager:
You'll likely keep losing money hand over fist if you have a bad property management company that can't market your property, return your phone calls or emails, and manage your investment to maximize its value.
Tenant turnover could keep going up causing your cash flow and net income to go down.
Your property might gain a bad reputation in the neighborhood and with local zoning and law enforcement if it isn't maintained properly or if there are constant complaints about the tenants.
The last thing a real estate investor needs is to have the property on the radar screen of local government officials. Your property could get harder and harder to own and you may be forced to sell at a loss, mainly because of a bad property management company.

7 proven tips & techniques for finding a new property manager
You can find a great property manager by having a screening process in place, the same way you'd screen a tenant. Once you make the decision to get rid of your bad property manager, follow these six strategies to help quickly find a new property manager:
Ask around and get referrals from different sources such as investor groups, real estate agents, and title companies.
Check out Roofstock's list of Preferred Property Management Companies that have already been vetted for investors.
Search online for property managers in your area, and check out sites such as Zillow and Realtor.com, Yelp, and Facebook.
Interview several property managers face-to-face to find one you can trust by learning about their business, occupancy ratios, staff size, and education and experience.
Check with the State Department of Real Estate to see if their broker license is active and has no complaints filed against it.
Ask if they belong to any professional property management or trade associations such as the Institute of Real Estate Management, National Association of Residential Property Managers, or the National Apartment Association.
Review their standard property management agreement to make sure property manager responsibilities are clearly defined, you can terminate at any time and without penalty, that fees aren't excessive, and that the property manager carries liability insurance.

What to do after you replace a bad property management company
If any of the warning signs and red flags in this article sound familiar, you probably have a bad property management company and should consider finding a new one. After you do, make sure your new manager understands your expectations and investment goals so you don't have the same problem again.
Also, don't assume that your bad property management company did their job, because the odds are they didn't. Review all tenant records, rent rolls, property inspections, and vendor invoices. Have your new manager conduct an on-site inspection and meet your tenants. They'll probably have pent up frustrations, so be prepared to hear complaints.
The bottom line is the sooner you deal with a bad property management company, it's likely that your cash flow will improve. The longer you wait to make a change, it could mean that more damage will be done, and the more time it will take to turn your rental property around.