What's the best compliment you can pay a real estate market?
That doing your market research as an investor makes you want to live there. Indianapolis is one of those markets.
Ideally located and brimming with good jobs, entertainment, and friendly people, the so-called Circle City blends Big City buzz with small-town, midwestern charm.
It's also a city with incredible, cash-flowing properties and a high ceiling for expansion. Real estate forecasters praise its years of steady growth and high rental demand.
Have a look at some of our research into why Indianapolis is such a hot housing market, and why it could be home to your next rental property.
>>Explore Roofstock's Indianapolis investment properties here.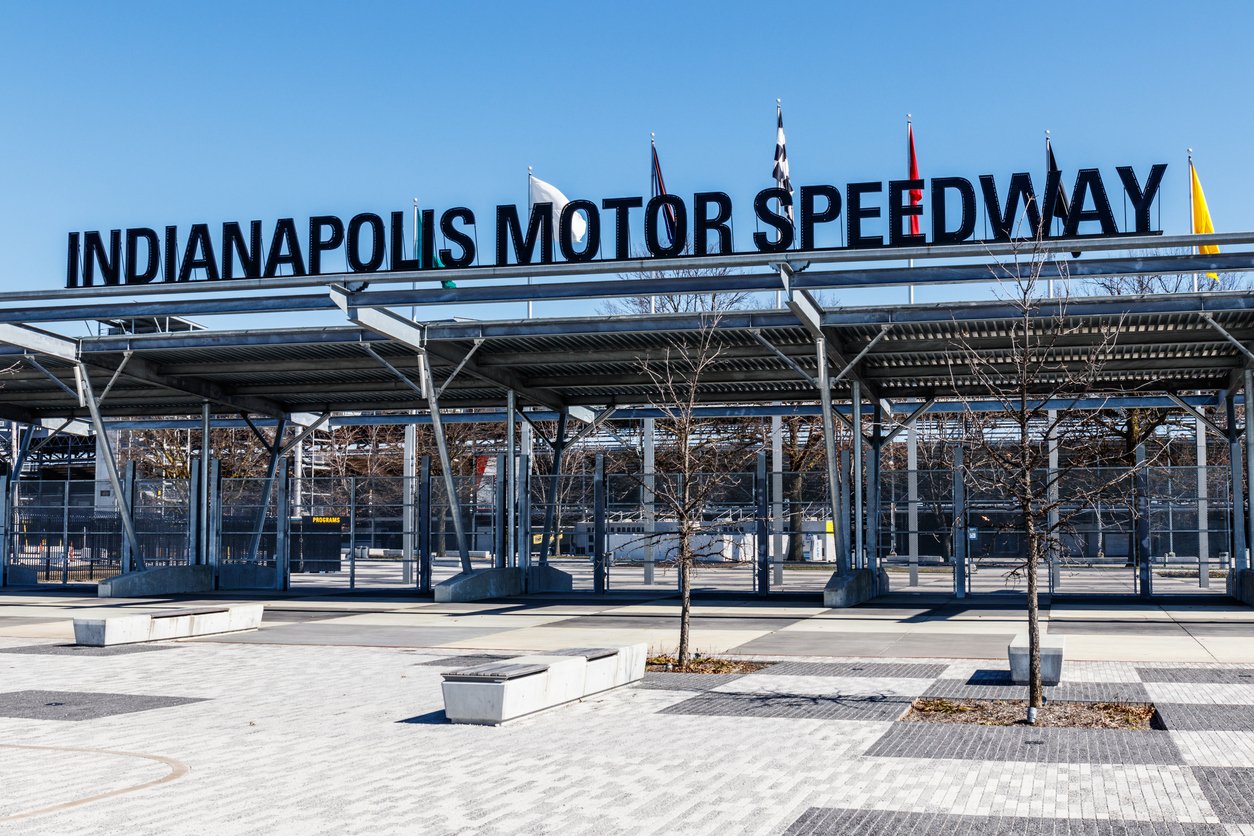 A Good Market for Buyers
Real estate experts are calling it: Indianapolis is experiencing a buyers' market. Take a quick look at home sales and inventory numbers, and you're likely to find a gem at a decent price.
The Indianapolis housing market is also offering great value for the investor. Comparing this market to cities of a similar size, home prices are extremely reasonable and staying on the market longer.
Indianapolis is the 14th most populous city in the United States. Home values in the 16th most populated city Fort Worth, Texas are 36% higher than Indianapolis, and homes in Austin, Texas—the 11th most populated—are 155% higher.
In addition, reports show that Indianapolis homes are staying on the market longer than homes in Austin and Fort Worth, indicating a little more negotiating power if you're looking to buy.
Investors have a number of different property options available in Indianapolis. In contrast to reports of low inventory in other markets, research shows that Indy's existing available homes and new home construction starts are boosting the area's inventory.
There's clearly a lot of investor confidence in this city as well. Roofstock data shows that the amount of out-of-state capital invested in Indianapolis has increased every year since 2016.
Here are some figures showing signs that now is a good time to buy in Indianapolis:
Of course, this won't last forever. If you're contemplating investing in Indy, 2019 might be the year. Analysts point out that the city experienced record home sales in 2017 and again in 2018. Though new homes are being constructed every year, a supply and demand issue is inevitable if these trends continue.
The good news is that real estate forecasters are not only advising people to buy in Indianapolis, they're also predicting that property values have nowhere to go but up.

High Appreciation Potential
Zillow projections indicate that the residential market in Indianapolis has a bright future. Home appreciation numbers show steady, reliable increases that bode well for 2019 and beyond.
Indianapolis home values have risen in the double digits during the past year and are expected to rise further next year. Compared to the rest of the country, Indy's real estate appreciation rates are some of the highest in the nation. This is not a recent occurrence, either: Home appreciation during the last 10 years has ranked in the top third of all U.S. markets.
Take a look at some key data on home appreciation in Indianapolis:
What's making area home values increase year after year? For one, Indianapolis is experiencing a serious employment boom.
Lots of Jobs, Low Unemployment
Indianapolis's healthy economy is founded on a balance of major corporations and successful small businesses. Major employers span the real estate, finance, insurance, and healthcare industries and include Fortune 500 companies like Anthem Health Insurance, pharmaceutical company Eli Lilly, and Simon Property Group, the nation's largest real estate investment trust.
These businesses are contributing to Indianapolis' hot employment market, adding tens of thousands of new jobs, creating increased hiring demand, and adding significantly to the population numbers.
Tourism and travel also play a big role in the area economy. Visitors flock to the area for meetings, conferences, area parks, museums, and, of course, the Indianapolis 500—the largest single-day sporting event in the country.
These attractions have seen increased visitor numbers every year for the last seven years. A record number of visitors came to Indianapolis in 2017, creating billions in economic impact.
Here are some figures on the Indianapolis economy and jobs market:
This stream of new people and jobs are good news not only for the local economy but also for the rental real estate market—which happens to be one of the country's strongest.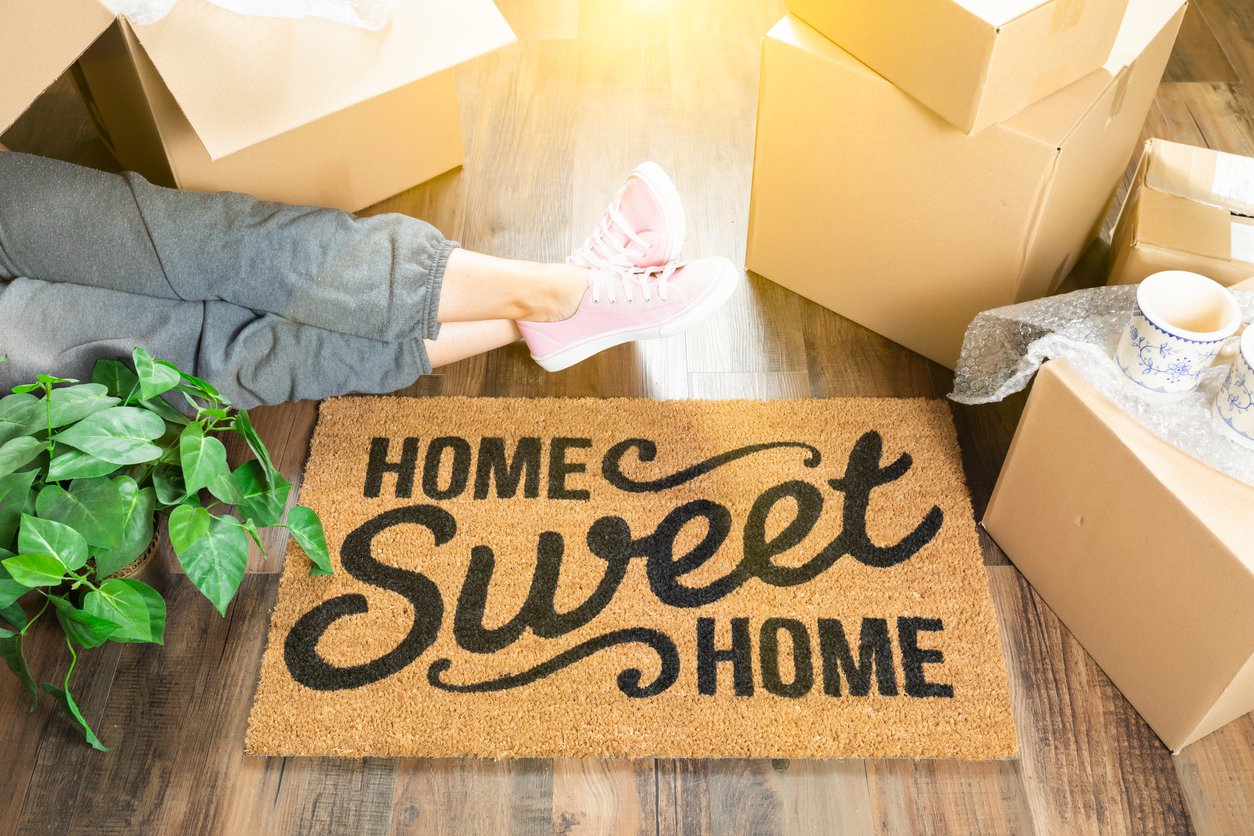 Attractive Renters' Market
Half of the people in Indianapolis rent, and it's not hard to see why. Many of Indianapolis' renters prefer the rental life for the same reasons as populations in other cities—it is often more affordable, allows people flexibility, and offers many the opportunity to live in nicer neighborhoods than they could normally afford as buyers.
Forbes has named Indianapolis America's best city for renters, and the influx of entrepreneurs and university students also keeps demand high for rentals throughout the city.
The Indy market is also a good environment for property owners. RentCafe rates the state of Indiana as one of the more favorable to landlords. Also, the economic boom is contributing to a slow increase in average rents, while still keeping them at a level that is attractive to tenants. Roofstock also estimates that the city has a very positive price-to-rent ratio, creating more leftover cash month-to-month.
Here are some interesting figures on the Indianapolis rental real estate situation:
Contributing to Indy's rental real estate market is another key element — it happens to be a great place to live with excellent schools, world-class entertainment, and celebrated cuisine.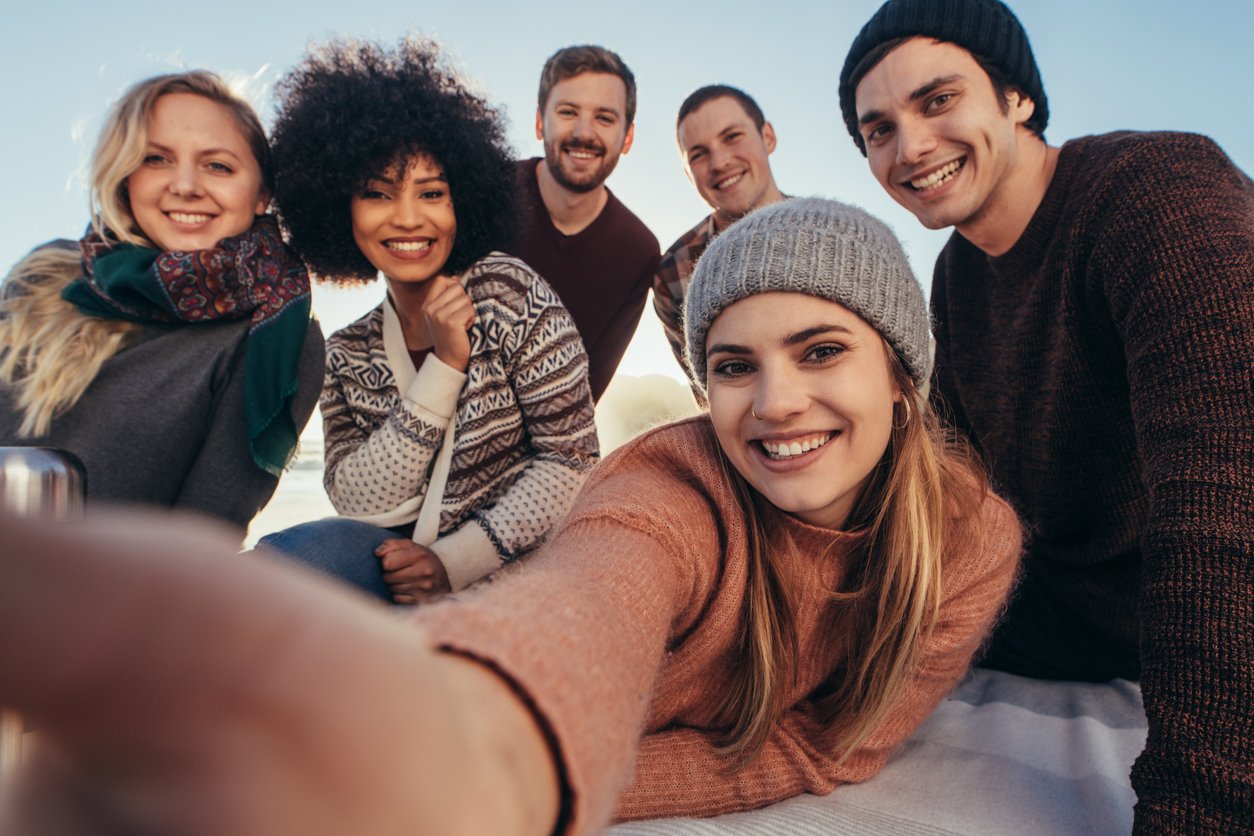 Quality of Life and That Midwest Hospitality
There's more to life than just work, and Indianapolis provides a wealth of activities, events, entertainment, and dining to keep residents happy. It also perfectly blends urban energy with bucolic midwestern charm.
Indianapolis is a planned city founded in 1820 by noted architect Alexander Ralston who built the city around a central downtown feature called Mile Square, which serves as the heart of the city. This area features a number of attractions like the NFL Colts' Lucas Oil Stadium, NCAA Basketball Hoosier Stadium, and the clubs, bars, and restaurants that create the nightlife scene on Meridian Street.
Foodies will have a field day in Indianapolis. The city has a dynamic array of restaurants and has been named a top food city by Zagat, Food & Wine and other leading culinary experts. It was named "America's Most Underrated Food City" by Condé Nast Traveler.
Providing counterpoint to these big city diversions, the municipal district of Indianapolis contains hundreds of farms that contribute to the greenspace and economy. Indianapolis also has hundreds of parks where locals can hike, picnic, swim, sail, fish and kayak. It's also a center for education with a number of private universities and an extensive public school system.
Indy is also known for its hospitality and friendliness, perennially ranking as one of America's favorite cities. Travel & Leisure rates it #6 in its top 20 America's Friendliest Cities, and WalletHub listed Indy among the happiest cities in the U.S.
Here are just a few of Indianapolis' amazing lifestyle features:
If you want an even more in-depth overview of why Indianapolis can be a great place to invest in property, check out our Indianapolis Market Overview webinar:
Get Out the Map
Where to begin your search? Roofstock has created a heatmap that color-codes the city based on our Neighborhood Rating, a dynamic algorithm that enables you to make informed investment decisions by measuring school district quality, home values, employment rates, income levels and other vital investment criteria.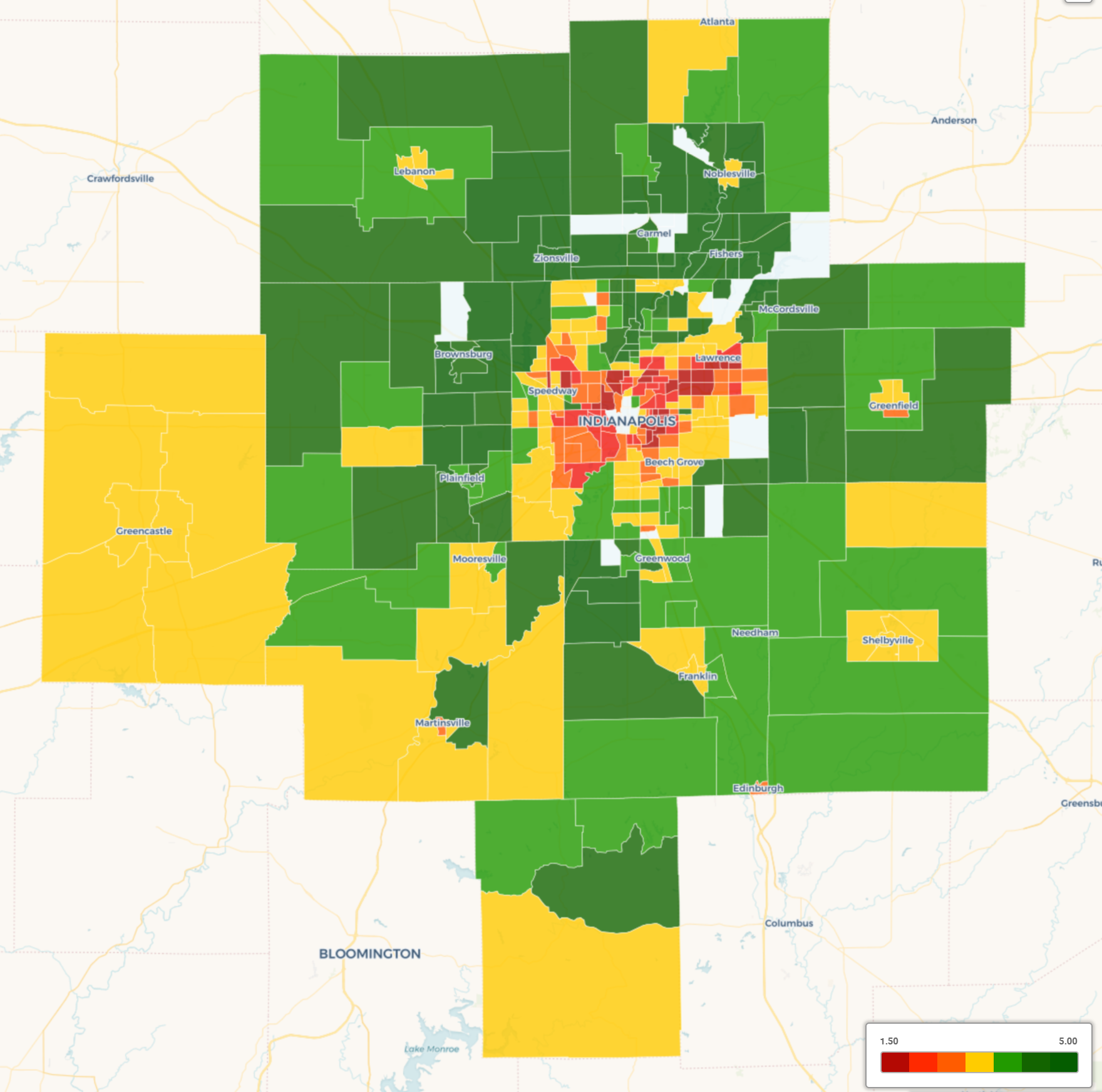 DARK GREEN: 4-5 star neighborhood
LIGHT GREEN: 3.5-4 star neighborhood
YELLOW: 2.5-3 star neighborhood
ORANGE: 2 star neighborhood
RED: 1 star neighborhood


Ready to invest in the Indianapolis real estate market? If you haven't already done so, create your free Roofstock account and set up alerts. We'll alert you when we have an Indy-area investment property that matches your search criteria.