Last updated on July 17, 2020
Real estate may very well be the best investment you can make in 2020, even in today's uncertain times.
While the stock market becomes increasingly disconnected from fundamentals, real property is an asset that you can see and touch. Historically, real estate has been the best way to preserve capital and build wealth, even in the middle of a recession.
In this article, we'll explain what makes real estate such a good investment, how to get started owning income property, and how to avoid eight big mistakes that many beginning real estate investors make.
What Makes Real Estate a Good Investment?
Individual investors own close to 75% of the rental properties in the U.S., according to the Joint Center for Housing Studies (JCHS) of Harvard University. That's about 16.7 million pieces of rental real estate, with more than half of the growth coming from single-family rental units.
Here are some of the biggest reasons why real estate has the potential to be a good investment:
Residential rental properties generate income throughout the entire year
Real estate historically appreciates over time, outpacing the average rate of inflation
Investment property has a low correlation to stock prices, with less volatility and dual revenue streams of rental income and market value appreciation
Tax benefits including deducting operating and business expenses, and non-cash depreciation expenses can significantly reduce your taxable net income
Capital gains tax payment can be indefinitely deferred with a Section 1031 tax-deferred exchange, leaving you with more capital to invest in income-producing real estate
Conservative use of leverage lets you avoid tying up large amounts of cash in a single investment
Options to invest in real estate include direct ownership, partnership, and JV investments, crowdfunding, and REITs
People always need a place to live, with more people renting than owning in many real estate markets in the U.S.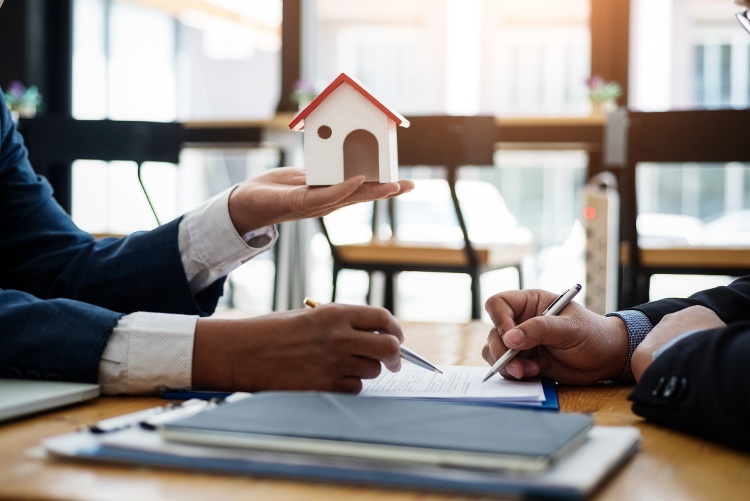 How to Begin Investing in Real Estate
There are clearly plenty of advantages to investing in real estate. However, in order to make the most from your investment capital, it's important to invest in real estate the right way.
Here's a quick start guide to begin investing in real estate:
1. Conservative leverage
As a rule of thumb, your loan to value (LTV) ratio on a rental property should be no higher than 75%.
By making a down payment of 25% you'll have enough of a cash flow cushion to provide money for unexpected repairs, vacancy periods that are longer than normal, or for upgrades that can increase net operating income (NOI) and add value.
Let's compare the cash flow using a conservative LTV of 70% to a highly-leveraged deal using an LTV of 90%. The property purchase price is $100,000, monthly rent is $1,000, and operating expenses (including property taxes and insurance) average $500 per month:
| | | |
| --- | --- | --- |
| | 70% LTV | 90% LTV |
| Down payment | $30,000 | $10,000 |
| Annual rent | $12,000 | $12,000 |
| Operating expenses | -$6,000 | -$6,000 |
| Mortgage payment (P&I) | -$3,900 | -$4,800 |
| Net cash flow | $2,100 | $1,200 |
Now assume that because of a recession you need to temporarily reduce the rent by 10% in order to keep a great tenant. That small reduction of $100 per month in income ($1,200 per year) reduces your cash flow to zero. However, with a conservative LTV of 70%, you're still cash flow positive and putting money in the bank each and every month.
2. Cash has its advantages
Sometimes real estate markets begin to trend downward as part of the normal business cycle. Property prices per square foot are lower and potential returns are greater. But in order to seize those deals, you may need to pay in all cash and then finance later.
Buying a rental property for cash has several short-term advantages:
Removes the financing contingency from the purchase contract, making your offer more attractive to the seller, even if your offer is below the asking price.
Easier to negotiate other deal terms when the seller knows you're a serious buyer willing to pay for the property in cash
Gives you the leg-up when you're competing with other investors for the same great deal
A good strategy for buying Class B and Class C rental real estate that might require a significant amount of updating to add value and increase rents
Cash flow is stronger without a mortgage payment, providing you more funds with which to reposition the property.
3. Create a detailed pro forma P&L statement
A pro forma profit & loss statement is a forecast of the potential cash flow from the property. Creating a pro forma helps you to accurately predict gross rents, operating expenses, cash flow, and total returns.
The more detailed your pro forma statement is, the better your opportunity is for spotting places where revenues can be increased and expenses can be decreased. For example, instead of lumping your expenses into one big line item named "operating expenses", break down the cost of each expense to find costs that you can reduce.
One of the best ways to create a pro forma statement for literally any single-family house in the U.S. is with the Roofstock Cloudhouse Calculator.
By entering the property address you can receive a complete forecast of potential return. Plus, you can also see how different ownership scenarios - such as changes in the rent or down payment – affect your ROI.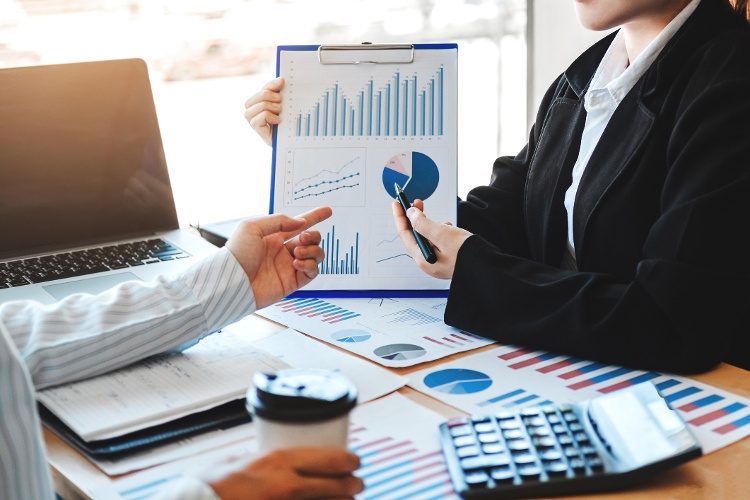 4. Conduct thorough due diligence
Due diligence in real estate means investigating everything there is you should know about the rental property you're considering buying. There are two types of due diligence you can perform on a rental property:
Pre-offer due diligence
Area and neighborhood analysis including population and job growth, percentage and growth in renter-occupied households, historic property value trends, and neighborhood and school rankings
Pro forma financial statement containing detailed income and expense line items such as gross rental income, vacancy and credit loss, property management fees, routine maintenance and repairs, and capital reserve account contributions
Review financing options from several different lenders to find the best way to structure the mortgage of your rental property purchase
Post-offer due diligence
Physical property inspections of the structure, mechanical systems, room condition, wood-destroying organisms, and lead-based paint (for property built before 1978)
Financial review of rental property documents such as P&L for the last two years, current rent roll and lease terms and conditions, detailed list and proof of payment for recent repairs, and a comparison of your pro forma to the seller's profit and loss statement
Legal and loan issues including review of HOA CC&Rs (covenants, codes, and restrictions) and HOA budget, review of title search history, obtain quotes for homeowner and landlord insurance, and ensure the property appraisal from the lender is at least equal to the contract purchase price
5. Scale up slowly at first
It's better to take baby steps when you first begin investing in real estate. When you were a child just learning to walk, you took one step at a time and did your best not to fall down. Real estate investing works the same way:
Invest in one turnkey single-family house or a small multifamily duplex or triplex
Smaller secondary markets are perfect for long-distance real estate investing where property prices are lower and returns are greater
Property managers in the local market help you to invest in rental property smarter with less time and more peace of mind
Leverage conservatively to increase cash flow, then pay down debt and use your equity to reinvest
Real Estate Investment Trends for 2020
When you invest in real estate it's important to look at the big-picture macro events that can help you decide when and where to invest. Investing in uncertain times can lead to potentially oversized profits, provided you know the long term trends.
Here are four real estate investment trends to watch in 2020:
Housing demand will be greatest in markets such as San Antonio and Cincinnati with strong job and population growth balanced with a high quality of life and a more affordable cost of living
Declining home prices in cities like Atlanta where more millennials prefer to rent than own will provide the best of both worlds for real estate investors looking for affordable rental property in an area with strong tenant demand
The gap between home ownership and renter households will continue to grow in places like Memphis, Columbus, and Austin where the percentage of renter-occupied households is greater than 50%
Secondary and suburban markets will continue to deliver double digits returns with gross yields of 12% or more in smaller markets such as Wayne, Michigan and Hammond, Indiana, according to the Roofstock Marketplace.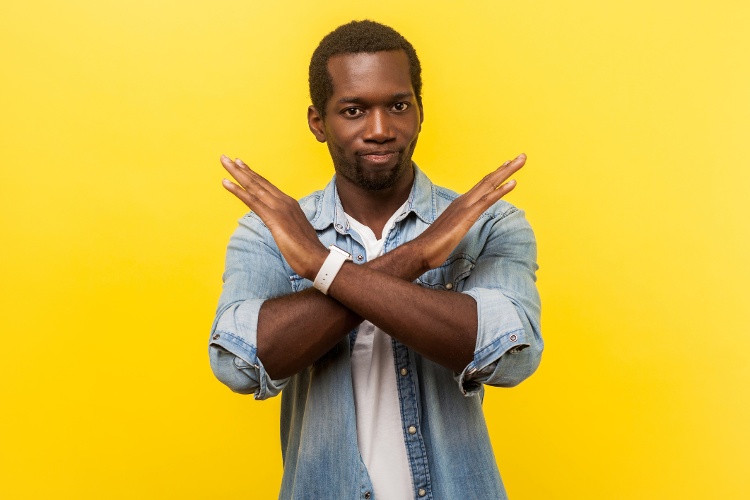 Avoid These 8 Big Real Estate Investing Mistakes
When property prices are low it can be far too easy to rationalize making a bad investment. Here are eight big mistakes that beginning real estate investors sometimes make:
Winging it without developing a long-term real estate investing plan and sticking to it
Believing that you're going to get rich quick just like they do on TV
Being too optimistic by overestimating income and underestimating expenses
Trying to go it alone instead of building a local real estate investing team
Paying too much for a questionable deal because the price is already low
Skipping class by not educating yourself about the local real estate marketplace
Failing to conduct detailed due diligence and believing what the seller says
Forgetting that investing long distance in turnkey rental property gives you immediate cash flow on the day escrow closes