Louisville is ranked as one of the top 10 places to buy rental property in 2020, according to a recent article from The Motley Fool.
The report used key investment selection criteria such as job and population growth, and financial performance metrics like affordability and rental yield in its analysis of the best real estate markets to invest.
Nicknamed the "Gateway to the South" and "Bourbon City," Louisville is located in north central Kentucky and borders Jefferson County in Indiana and the Ohio River. As the largest city in the state, Louisville boasts a low cost of living and a dynamic economy of public and private industry sectors including manufacturing, high tech, and transportation and shipping.
Louisville is home to the Kentucky Derby, Kentucky Fried Chicken, Louisville Slugger baseball bats, and Muhammad Ali – as well as a robust real estate market.
Keep reading to learn what makes Louisville's real estate market attractive in 2020.
Population Growth
Louisville ranks as one of the fastest-growing cities in the U.S., according to a recent report from WalletHub. In fact, over the last ten years, the metro area has added about 100,000 new residents to its population base.
Key Population Stats:
City of Louisville is home to more than 620,000 residents with about 1.34 million people living in the Louisville/Jefferson County MSA.
Louisville is the largest city in Kentucky and the 29th-most populated city in the U.S.
Population of Louisville grew by 0.8% last year and by about 9% over the past ten years.
Between now and 2040 the population of the Louisville metropolitan area is projected to reach 1.55 million people, representing a growth rate of nearly 16%.
About 53% of the population is between the age of 18 and 64.
Median age in Louisville is 37.3 years.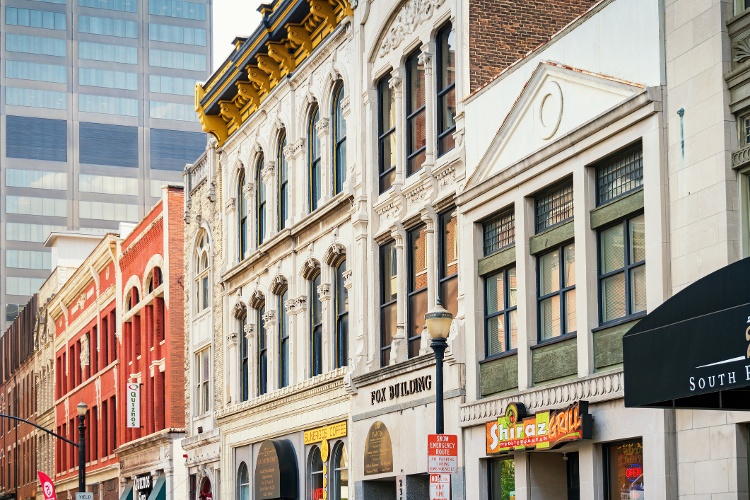 Job Market
WalletHub also ranks Louisville as one of the best places for jobs based on rating criteria such as job opportunities, employment growth, and average monthly starting salary. In fact, Louisville ranks better for job growth than much larger cities like Miami, Los Angeles, Chicago, and New York.
Key Employment Stats:
GDP of Louisville/Jefferson County is more than $72 billion, according to the Federal Reserve Bank of St. Louis, and has grown by more than 34% over the past ten years.
Job growth in Louisville last year was 0.8% with unemployment at just 3.7%.
Since 2011, about 80,000 new jobs and more than 2,700 new businesses have been created in Louisville.
Last year, Louisville was ranked as a top metro area for economic development, ahead of other cities in the region such as Nashville, Indianapolis, and Austin.
Trade and transportation, education and healthcare, government, professional and business services, and leisure and hospitality are the Louisville industry sectors with the largest employment levels.
Kiplinger notes that auto manufacturing is also important in Louisville, with companies like Ford Motor Co. and Piston Automotive LLC hiring hundreds of new people and spending millions of dollars on plant expansion.
Major employers in the Louisville area include United Parcel Service at the company's international air hub, Jefferson County Public Schools, Ford Motor Co.'s two plants, Norton Healthcare, Amazon, GE Appliances, and The Kroger Co.
Top publicly traded companies based in Louisville include Humana Inc., Yum Brands Inc., Brown-Forman Corp., Texas Roadhouse Inc., and Papa John's International.
University of Louisville, Bellarmine University, Boyce College, and Louisville Bible College are some of the colleges and universities located in the Louisville metro area.
88.9% of the residents in Louisville have a high school diploma or higher, while 29.2% hold a bachelor's degree or advanced degree.
Interstate highways I-64, I-65, and I-71 in Greater Louisville provide one-day access to more than 66% of the U.S. population.
The Louisville region has 48 private terminals and 3 public inland ports on the Ohio River, including Jefferson Riverport International and Port of Indiana-Jeffersonville.
Canadian Pacific, CSX, and Norfolk Southern provide Class I freight rail service in Louisville.
Louisville Muhammad Ali International Airport (SDF) provides commercial, private, military, and cargo services and offers non-stop service to more than 30 domestic destinations.
Real Estate Market
Louisville is rated as a strong buyer's market by Realtor.com, meaning that there are more houses on the market than there are buyers. However, looking at the recent market statistics for the Louisville area, it appears that the word is out about real estate deals in Louisville.
Although the median days on market has gone up month-over-month, homes are selling for just 4.34% below the asking price (as of January 2020). The forecast for the Louisville real estate market this year is for sales volume to decline by about 1% with prices rising 1%.
Key Market Stats:
The median listing price of a house in Louisville is $199,900 while the median selling price is $171,600 according to Zillow (as of January 2020).
Square foot listing price in Louisville is $138, equal to the listing price per square foot for the metropolitan area.
Home values in Louisville increased by 5.2% last year and by nearly 38% since December 2012 based on the Zillow Home Value Index.
Average days on market is 68.
During the listing period 18.1% of the houses for sale in Louisville have a reduction to the listing price
6.7% of the homes in Louisville have a negative equity vs. 8.2% nationally.
1.1% of the homes in Louisville have a delinquent mortgage, the same as the U.S. average.
Neighborhoods in Louisville with the highest home values include Gardiner Lane and Hayfield Dundee.
Neighborhoods in Louisville with the lowest home values include Newburg and Bashford Manor.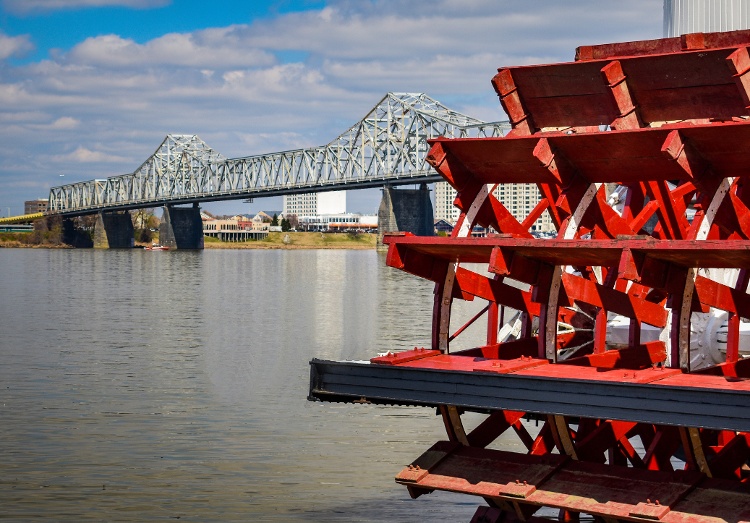 Attractive Renters' Market
The Motley Fool recently listed Louisville as one of the 10 best places to buy rental property in 2020. Factors the publication used to determine that Louisville is a "best place" for rental property investment include wage and population growth, low unemployment rate, increase in property value, and rental yield.
Key Market Stats:
Median rent in Louisville is $1,232 per month vs. $1,267 per month for the metropolitan area.
Rents in Louisville increased by an average of 4% over the past year, according to RENTCafé.
54% of the housing units in Louisville rent for between $701 and $1,000 per month.
40% of the households in Louisville are renter-occupied.
Neighborhoods in Louisville with the lowest rents include Jacobs, Hazelwood, and Cloverleaf where rents range between $655 and $679 per month.
Neighborhoods in Louisville with the highest rents include Taylor Berry, Algonquin, and University where average monthly rents run between $1,608 and $1,744.
Historic Price Changes & Housing Affordability
Two of the most important analyses real estate investors can conduct when deciding which markets to invest in are reviewing home price changes and housing affordability.
Historic price changes can help gauge the potential appreciation of a house over both the short- and the long-term. Housing affordability can provide a leading indicator of how much demand there may be for single-family rental property now and in the future.
Every quarter, the Federal Housing Administration publishes the changes in housing prices in all of the major markets in the U.S.
The most recent FHA 2019 Q3 House Price Index report for Louisville/Jefferson County, KY-IN shows:
Since Q1 1991 homes prices have increased by 170.5%
Over the past five years home prices have increased in Louisville by 31.57%
Over the past year prices have increased by 5.46%
Over the last quarter home prices in Louisville have increased by 1.27%
Housing affordability is an indicator of how many people may choose to rent rather than own. In markets where homes are less affordable, more people may rent rather than buy where they live, and vice versa. Of course, other factors such as lifestyle choice and demographic group influence the decision to rent as well.
The HAI from the National Association of Realtors (NAR) compares the median income a family needs to qualify for a median priced single-family resale home, assuming they use a conventional mortgage with 20% down.
The NAR's HAI uses 100 as a baseline housing affordability index number. So, the greater a HAI is above 100 the more income a family has to purchase a home.
Based on the NAR's report, the HAI for the Louisville/Jefferson County, KY-IN MSA was 209.3 in 2018, the most recent year available. This means that the median family has about twice the income needed to purchase a median priced, single-family resale home in the Louisville metro area.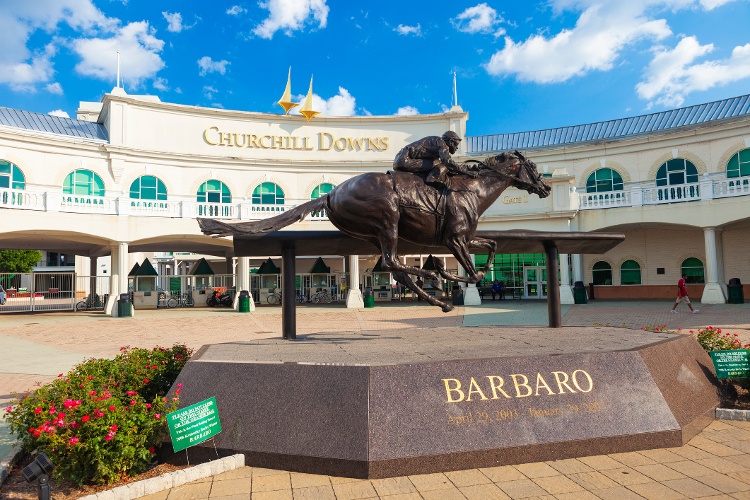 Quality of Life
Louisville is often described as a hidden gem that often flies under the radar of many people. However, the city is one of those special places that once you arrive, you never want to leave. As one local group says, here's how to "find a new you in Lou."
Key Quality of Life Stats:
Forbes ranks Louisville among the top 100 places in the U.S. for business and careers, job growth, and the cost of doing business.
Cost of living in Louisville is 6% below the national average.
In fact, the cost of living, cost of housing, and cost of utilities in Louisville are all below the national average.
Niche.com gives Louisville high ratings for housing, family living, diversity, and nightlife.
Climate in Louisville is humid subtropical with four distinct seasons and an average annual snowfall of only 12.7 inches.
Louisville is home to the Kentucky Derby, Maker's Mark Bourbon, and the Louisville Slugger.
National Geographic ranks Louisville as one of the top 10 food cities in the world.
Louisville hosts Abbey Road on the River, the world's largest annual Beatles Festival.
Summer events in Louisville include the Kentucky Shakespeare Festival, Forecastle Festival at the Louisville Waterfront Park, and the Kentucky State Fair.
Louisville consistently receives top ratings for the NCAA men's basketball team the Louisville Cardinals.
U.S. News & World Report ranks Baptist Health Louisville and Norton Hospital as two of the best hospitals in Kentucky.
Get Out the Map
Where to begin your search? Roofstock created a heat map of Louisville based on our Neighborhood Rating, a dynamic algorithm that enables you to make informed investment decisions by measuring school district quality, home values, employment rates, income levels and other vital investment criteria.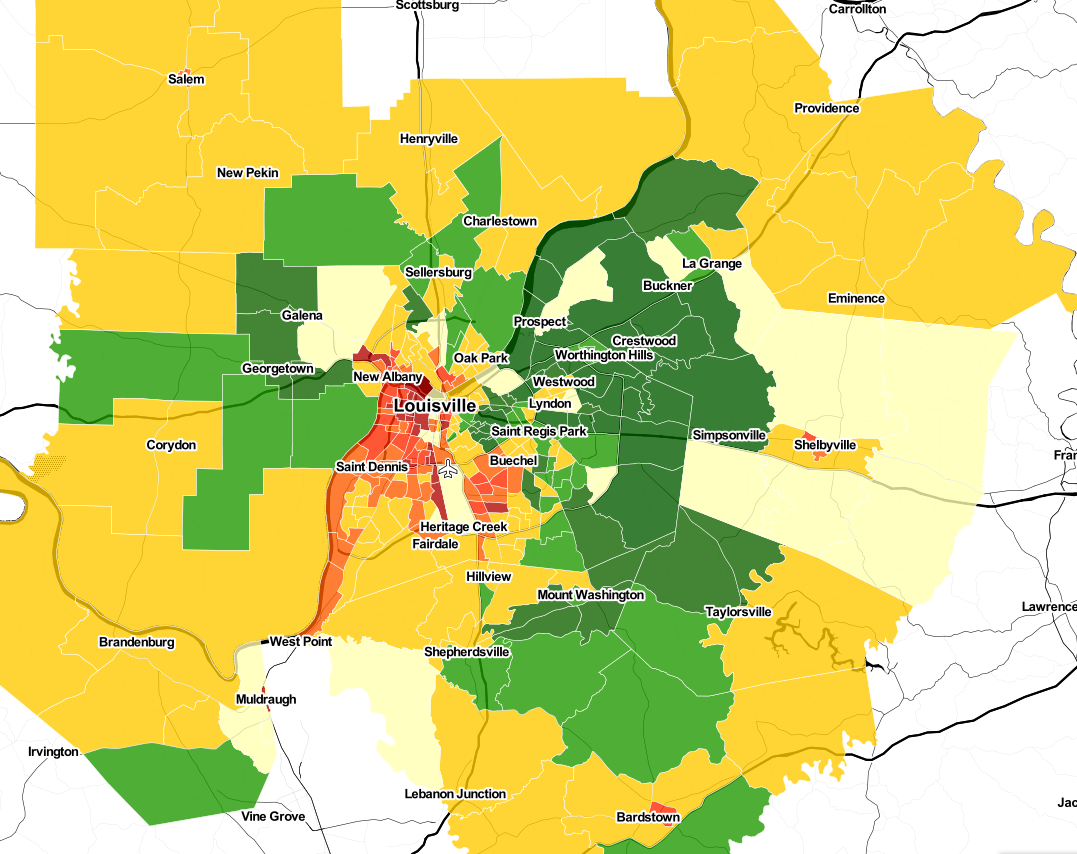 DARK GREEN: 4-5 star neighborhood
LIGHT GREEN: 3.5-4 star neighborhood
YELLOW: 2.5-3 star neighborhood
ORANGE: 2 star neighborhood
RED: 1 star neighborhood
Ready to invest in the Louisville housing market? If you haven't already done so, create your free Roofstock account and set up alerts. We'll notify you when we have a Louisville investment property that matches your search criteria.