Last updated on January 13, 2022
The President of the Lubbock Association of Realtors says, "I've never seen a market like this." Home prices have risen by more than 34% compared to five years ago, and houses may get 10-15 offers within the first 48 hours of being listed.1
A lack of inventory, rising prices, and strong population and job growth are pushing many first-time buyers out of the housing market, helping to increase the potential demand for rental property in Lubbock.
Lubbock is located in Northwestern Texas, west of Dallas-Fort Worth, San Antonio, and Austin. Home to over 320,000 residents, Lubbock is the 11th most populous city in Texas and the economic and cultural center of the region.
The cost of living in Lubbock is low compared to other cities in Texas and the U.S., and it has been ranked as one of the best large cities to start a business and among the top 10 best cities to raise a family.2
Although small in size, Lubbock is home to a variety of culture and attractions, parks and outdoors, and shopping and dining venues. The music scene ranges from classical and country and western to bluegrass, Tejano, and rock and roll. Lubbock is the birthplace of performing greats including Buddy Holly & The Crickets, Waylon Jennings, and Tanya Tucker.
Population growth
Lubbock County grew by 11.4% over the past 10 years, with Lubbock and nearby suburban communities like Shallowater and Wolfforth recording population gains of between 19% and 50%.3
Over the next 5 years, the population is forecast to increase by another 6%, with both residents and businesses attracted to the region's low cost of living.4
Key population stats:
Lubbock is home to nearly 259,000 residents with almost 322,000 people living in the metropolitan area.
The population of Lubbock has increased by 12% over the past decade.
Over the last 10 years, the population of metropolitan Lubbock has grown by nearly 32,000 people.
Cities in the Lubbock metropolitan area include Slaton, Abernathy, Lorenzo, Shallowater, and Wolfforth.
Lubbock is located midway between Dallas-Fort Worth and Albuquerque, New Mexico.
The median age in Lubbock is 31.2, lower than the figure for Texas and the U.S.
Around 34% of the population in Lubbock is between the ages of 20 and 39, a prime age group that rental property investors look for.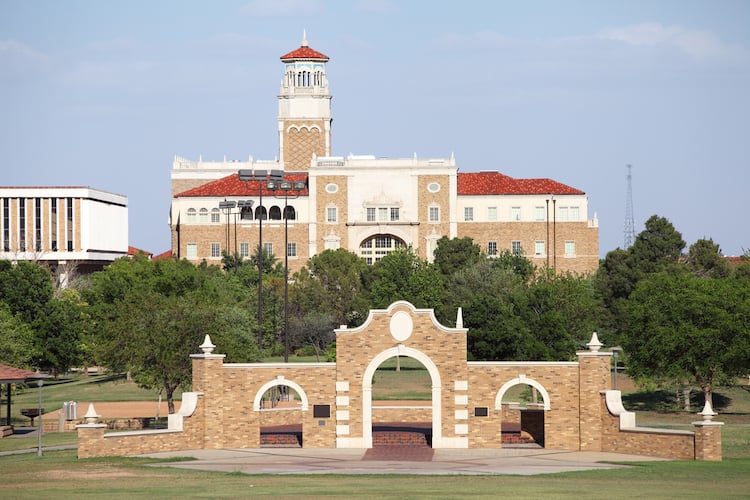 Job market
Prior to the pandemic, the unemployment rate in Lubbock was just 2.80%, reaching a record low. As the job market in Lubbock continues to recover, employment sectors with the fastest growth include construction, professional and business services, and leisure and hospitality.5,6
Key employment stats:
The GDP of the Lubbock MSA is just over $15 billion, according to the Federal Reserve Bank of St. Louis, and has grown by nearly 39% over the past decade.
The unemployment rate in Lubbock is 3.6% as of November 2021.7
Target industries in Lubbock fall into the categories of headquarters, research and technology, transportation and logistics, diversified manufacturing, energy, aerospace, bio and techno-agriculture, and food technology.8
Some of the largest major public and private employers in metropolitan Lubbock are Covenant Health, UMC Health System, United Supermarkets, Johnson Controls, Texas Tech University, and Texas Tech Health Sciences Center.
Lubbock is home to more than 52,000 college students and nearly 13,200 college graduates annually, from institutions such as Texas Tech University, Texas Tech University Health Sciences Center, and South Plains College.9
Over 86% of the residents of Lubbock are high school graduates or higher, while more than 31% hold a bachelor's degree or an advanced degree.
Lubbock is nicknamed the "Hub City" due to its transportation infrastructure.
Metropolitan Lubbock is served by 5 interstates and highways, freight rail service connecting the region to the Central and Western U.S., and the Lubbock Preston Smith International Airport with direct flights to major cities such as Dallas, Austin, Las Vegas, Denver, and Phoenix.
Real estate market
There is an increase in buying interest in Lubbock, with many buyers coming from other states. Inventory is low, with both inflation and demand driving home prices up beyond the reach of many first-time homeowners.10
According to the most recent report from the Texas Real Estate Research Center, single-family homes are typically on the market for just 62 days, and inventory is down to a 1.1 month supply.11
Key market stats:
The Zillow Home Value Index for Lubbock is $185,592 through November 30, 2021.12
Home values in Lubbock have increased by 15.5% over the past year and have grown by over 30% since 2016.
The median listing price for a home in Lubbock is $220,900 based on the most recent research from Realtor.com (November 2021).13
The median listing price per square foot of a home in Lubbock is $118.
The original list price ratio in Lubbock is 97.7%, which means that homes in Lubbock are selling for close to the original asking price.14
Homes in Lubbock are selling in just 62 days after being listed for sale.
Of the 54 neighborhoods in Lubbock, Realtor.com reports that Lakeridge Country Club Estates is the most expensive, where the median listing price of a home is $435,000.
The most affordable neighborhood in Lubbock is Arnett Benson where homes have a median listing price of $95,000.
Strong renters' market
A recent report from the Texas Real Estate Research Center at Texas A&M University suggests that the Texas housing market is returning to normal, with the sale of existing single-family home in the state set to be higher than the last 2 years.15
According to the report, home price appreciation is currently through the roof, with aggressive bidding wars breaking out in many markets. In Lubbock for example, the ratio of sale price over asking price is 0.9772 though November 2021, which may be why 50% of the homes in Lubbock are occupied by renters.
Key market stats:
The median rent for a 3-bedroom home in Lubbock is $1,395 per month, according to Zumper (as of January 2022).16
Rent prices in Lubbock have increased by 9% year over year.
Single-family homes in Lubbock make up 70% of the housing units, helping to make renting a house an attractive option versus an apartment.17
Renter-occupied households account for 50% of the total occupied housing units in Lubbock.
The median age in Lubbock is 31.2, lower than the figure for Texas and the United States.
About 34% of the population of Lubbock is between the ages of 20 and 39, which is a key demographic age group that rental property investors look for.
Historic price changes & housing affordability
Of the many data points real estate investors analyze when choosing a market to purchase rental property in, two of the most important statistics are HPI and HAI. The Home Price Index (HPI) monitors the change in home prices over time, while the Housing Affordability Index compares the median cost of a home to median family income in the market.
The Freddie Mac House Price Index (FMHPI) has data for the change in home prices for every major real estate market in the U.S. According to the most recent FMHPI (October 2021), the annual house price appreciation in Lubbock was nearly 36 percent over the past 5 years:18
October 2016 HPI: 156.7
October 2021 HPI: 214.3
5-year change in home prices: 36.8%
1-year change in home prices: 16.3%
1-month change in home prices: 0.99%
The Housing Affordability Index (HAI) contrasts median family income to the price of a median resale home. HAIs use 100 as a baseline index number. Real estate markets with an HAI above 100 tend to be more affordable to buy, while cities with an HAI below 100 tend to be more favorable for renting.
In Lubbock, the housing affordability index is 159. This means buying a median priced home in Lubbock is still affordable for many residents, helping to make renting a home in Lubbock an attractive housing option.19
Quality of life
Nicknamed the "Hub of the Plains," Lubbock is known as a great place to go to school, work, live, and raise a family. In fact, Lubbock has been ranked among the top cities across the country for best work/life balance.20
Key quality of life stats:
Lubbock receives an overall grade of A from Niche.com, with great scores for public schools, family living, housing, diversity, and nightlife.21
The overall cost of living in Lubbock is 13% below the national average, according to the most recent rating by AreaVibes.22
Lubbock has evolved into one of the most diverse economies in the state, powered in part by the healthcare, technology, agricultural, and manufacturing industries.
Commute times are short, giving residents more time for the things that matter, with plenty of outdoor activities year around.
Lubbock boasts 265 days of sunshine per year, with hot dry summers and sunny and mild winters.
Texas Tech football is the center of attraction for thousands of people each fall, while Lubbock Christian University has a baseball program that competes at the national level.
Despite its small size, Lubbock has a vibrant art scene and is the birthplace of greats such as Buddy Holly & The Crickets, Waylon Jennings, Roy Orbison, and Tanya Tucker.
Lubbock is only a few hours by car from nearby Texas cities including Amarillo, Austin, Dallas, and Houston.
Get out the map
Where to begin your search? Roofstock created a heat map of Lubbock based on our Neighborhood Rating, a dynamic algorithm that enables you to make informed investment decisions by measuring school district quality, home values, employment rates, income levels and other vital investment criteria.
DARK GREEN: 4-5 star neighborhood
LIGHT GREEN: 3.5-4 star neighborhood
YELLOW: 2.5-3 star neighborhood
ORANGE: 2 star neighborhood
RED: 1 star neighborhood
Ready to invest in the Lubbock, TX housing market? If you haven't already done so, create your free Roofstock account and set up alerts. We'll notify you when we have a Lubbock investment property that matches your search criteria.
References