Check out what's happening in the Memphis investment property market. We've gathered data, research, market news and insight from local real estate professionals.
Key takeaways about the Memphis investment property market
Strong price-to-rent ratio and great rental demand
Landlord friendly laws
Home to FedEx headquarters and the world's second-busiest cargo airport
Emerging hub for bioscience startups and medical device manufacturers
Large numbers of millennials are moving to Memphis for R&D and STEM jobs and low cost of living
$13 billion spent on recent revitalization projects, creating more jobs and attracting more tourist dollars
FedEx and St. Jude both have $1 billion expansion projects in the works
Quick links
Say hello to Memphis: A city on the move
The birthplace of rock 'n' roll and the home of the blues, Memphis has music pumping through its veins. A staggering amount of commerce also courses through it.
The second largest city in Tennessee, Memphis is the cultural and economic center of the greater Mid-South region that includes parts of neighboring Arkansas and Mississippi. Strategically established on a flood-free bluff overlooking the Mississippi River, Memphis has been an important transportation hub since its founding in 1819. Thanks to its central location and robust transit infrastructure, the city continues to be one of the nation's leading distribution and logistics centers. Some 83 billion dollars worth of freight flows out of Memphis each year on waterways, highways, runways, and railways.
FedEx, the city's largest employer, runs its global air hub out of the Memphis International Airport, making it the world's second-busiest cargo airport. In 2019, the company will begin a $1 billion upgrade of the hub. It is expected to take six years to complete. In 2015, Nike opened a 2.8 million-square-foot distribution center in Memphis — its largest in the world. Target, Williams Sonoma, Medtronic, and Pfizer are among the other corporations with distribution centers in Memphis.
Memphis has a growing medical and biosciences district and is fast becoming an epicenter for medical device manufacturing, which is expected to drive up the region's job and income growth. More than 40 life science companies currently operate in the Greater Memphis Area. The city is also home to the world-renowned St. Jude Children's Research Hospital. The healthcare organization is in the midst of a $1.2 billion expansion of its campus, which will create space for more patients and around 2,000 new employees.
Although it's home to five Fortune 1000 companies, including AutoZone and ServiceMaster (the parent company of Merry Maids and Terminix), Memphis is a city of bootstrapped entrepreneurs. In recent years, the personal financial website WalletHub named Memphis one of the best cities to start a business. The city's innovative spirit earned it the title of "Maker City" by Etsy, an e-commerce site focused on handmade items.
The city's entrepreneurial spirit and inclusive culture has made it a particularly great place for women- and black-owned businesses. According to a report by Blacktech Week, Memphis is the best metro area for black-owned businesses, based on relevant economic metrics, including business success, employment rates, cost of living, and access to resources. And WalletHub ranked Memphis fourth for "Best Places for Women Owned Businesses."
The abundance of small businesses, growing number of jobs in R&D and STEM professions, and low cost of living are attracting a large number of millenials. According to the real estate advisory firm RCLCO, the population of 25- to-34-year-olds in Memphis shot up 9.5% between 2010 and 2015 — notably more than all but two other U.S. cities.
Of course, it's not all business in Memphis. With a total metro area population of 1,348,260, Tennessee's second largest city boasts a thriving arts and culture scene alongside the sort of tight-knit community usually only found in much smaller towns.
More than 600,000 fans make the pilgrimage to Elvis Presley's home, Graceland, each year, bringing significant tourism revenue to the city. Other prominent cultural attractions include the iconic Beale Street, boulevard of the blues; Sun Studio, where the future King of Rock 'n' Roll cut his first single; and the Stax Museum of American Soul Music. Striking a more solemn note, the National Civil Rights Museum explores a difficult but crucial part of U.S. history.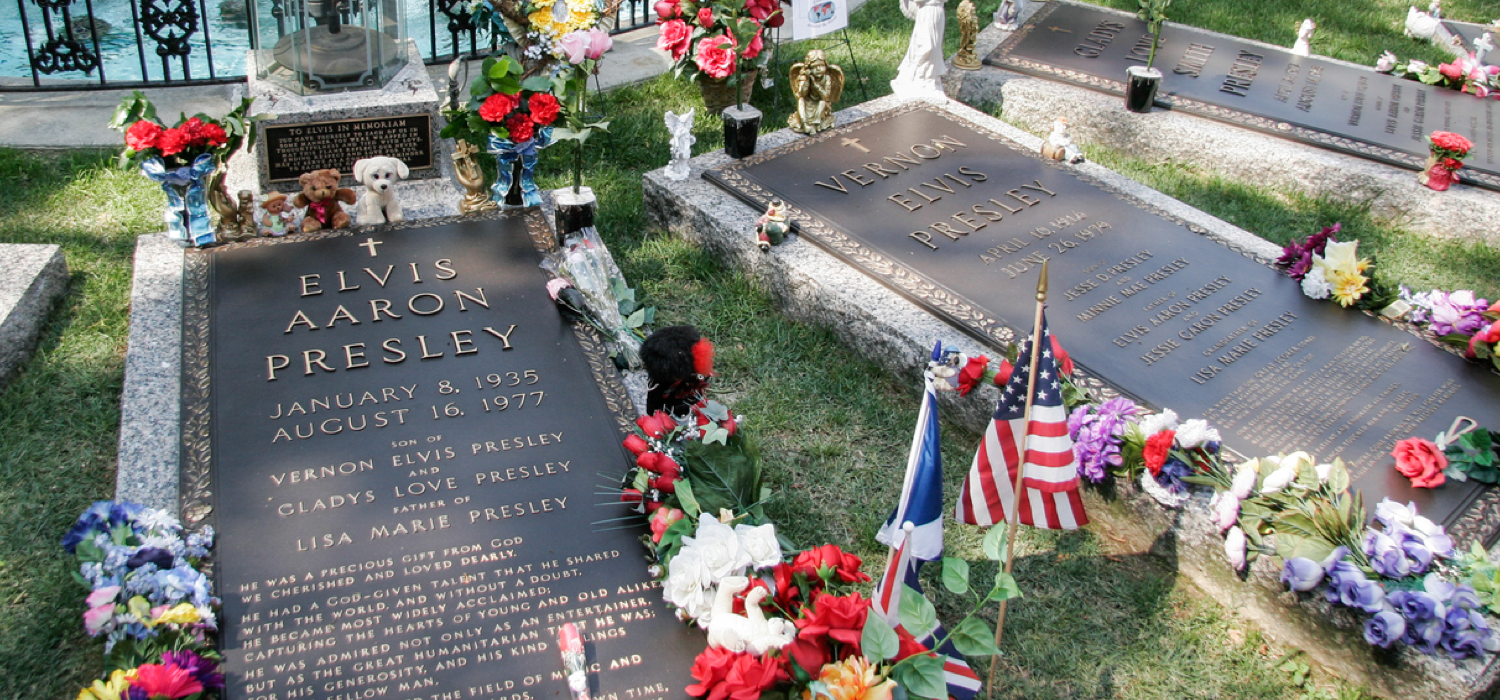 With mild winters and a springtime blooming with magnolias, Memphis provides plenty of opportunities for outdoor recreation. Thanks in part to an innovative grassroots effort, new bike lanes now crisscross the city. Numerous trails and several large parks also lie within its borders, notably Shelby Farms, which stretches out over 4,500 rolling acres — five times the area of New York City's Central Park.
Things really get moving in May when the city hosts a number of festivals, including the Beale Street Music Festival and the World Championship Barbecue Cooking Contest. In 2017, the series of "Memphis in May" events drew close to 100,000 visitors and more than $111.9 million, a substantial increase over the previous year.
Locals here take an active role in caring for their neighborhoods and each other. In fact, according to the Chronicle of Philanthropy, Memphis is the most charitable city in the U.S., with residents giving 5.6% of their income to charity.
That sense of civic pride is helping to transform forgotten areas and derelict buildings into vibrant social destinations. In recent years, Memphis has seen $13 billion in more than 250 revitalization projects, according to The New York Times.
Neglected warehouses are being turned into mixed-use spaces with hip bars, eateries, and galleries. The old Pyramid Arena was repurposed into a massive sporting goods store with an aquarium, bowling alley, restaurants, and a hotel. And the Crosstown Concourse, a 1.1 million-square-foot former Sears distribution center, now houses apartments, shops, restaurants, and a performing arts theater set to open in fall 2018.
As an additional benefit, these restoration projects are luring even more tourists, too. According to the Memphis Convention & Visitors Bureau, between 2012 and 2017, tourism increased by 13%, or 1.3 million visitors — with a 4% uptick between 2016 and 2017 alone.
What our local expert has to say
"The price-to-rent ratio has continued to keep Memphis on the map for out-of-town investors."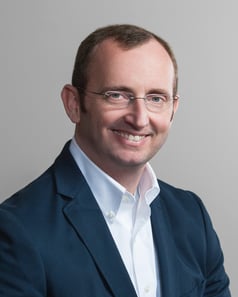 Dan Butler is the co-founder of CrestCore Realty. The property management company currently manages more than 2,600 properties in the Memphis area for more than 500 local, national, and international investors. Dan and his business partner also run an investor-oriented real estate brokerage and a full service maintenance company.
Dan has lived in Memphis for 20 years. He has been an active real estate investor since 2001, focusing on buying and managing single-family homes, duplexes, and small multifamily apartment buildings. Since 2001, he has personally purchased more than 750 single-family homes, duplexes, and small apartment complexes.
Q: What are some of the things you like about the Memphis real estate market? What is the appeal to a single-family rental investor?
The No. 1 thing is that the price-to-rent ratio is still strong compared to other markets. Our prices are not accelerating as fast as some of the high-growth markets. We don't have large swings in property values. But, that also means we don't have large swings in rent rates. A house that's worth $60,000 now is going to be worth close to $60,000 next year. Investors have less concern about losing equity when investing in Memphis versus other markets.
Memphis also has a wide range of real estate assets within the single-family home category. If you want an A property, B property, or C property, the inventory is there to buy any of them. If you want a property with high cash flow but more risk, we have those types of properties. If you want something that's less volatile with a lower return, we have that too.
With companies like FedEx based here, our solid job market has created a large supply of stable renters. Right now, the city has more residents looking to rent versus buy a home.
Twenty years ago, most investors looked to invest in their own backyard. But now we have quite a few property management and rehab companies that were built to help the out-of-state investor care for their investment.
In addition to all that, Memphis has a lot of solidly built homes — homes that were built out of brick in the '50s and '60s.
Before the crash and even more so after the crash, the Memphis market lends itself to be more of a rental city.
Q: What are some of the submarkets of the Memphis area that you see as up-and-coming and great for single-family rental investors?
1. Berclair (38122)
I'm a big fan of Berclair. It's a working class neighborhood and very diverse. It's always been a strong rental area. We've been investing in this area since 2004.
2. Midtown (38104)
The homes in Midtown are older than what you'll find in other parts of Memphis, but it's very strong for rentals. The medical schools are growing every year and the area has a young and hip vibe. The returns are lower in this area but the appreciation is stronger vs. other rental areas in Memphis.
3. Cordova and Bartlett (38016, 38133, 38134 and 38135)
There's a lot of new construction happening over in Cordova and Bartlett. But even without that new construction they're also just strong rental markets. Bartlett has great schools and Cordova has a strong retail presence with a lot of shopping.
4. Whitehaven airport area (38116)
Whitehaven is near the Memphis International Airport; a major FedEx distribution center; warehouses for Nike and Williams-Sonoma; and all of the Graceland tourist attractions (hotels, museums, etc.) which fuel hundreds of jobs in that area.
Q: How has the market changed in the last 5-10 years?
We've gone from more of a mom-and-pop city to one with more institutional investors. Fifty percent of our transactions are investor-related in the single-family real estate category. That tells you that one out of two houses is being sold at a cap rate (a percentage of return on investment) versus a retail comp, or retail price (when a homeowner buys it to live in).
Investors are worried about the return on the investment rather than appraisals. There's a limit to how much they'll pay, which keeps prices down. The market taps out at a return rate versus supply and demand for homeownership.
Q: Any tips for investors who are considering this market?
Really understand the areas you're investing in. This is where Roofstock's Neighborhood Rating is very valuable. It profiles neighborhoods based employment, schools, and other relevant metrics. Understand those areas. Buying right and buying in the right area should be your top priorities when purchasing out of state. Also, vet your property management company to ensure they have experience in the area you are looking to invest in.
>>Related: 5 Things to look for in an investment property manager
Finding the right team to help you invest out of state is very important. Find people who have good references, and also own property in the areas you want to invest in. If you are working with people in Memphis to help you buy, manage, or rehab a house, ask if they are they investors as well. That way, they can speak your language and help talk you through how to be successful in a given area. They can say, "I actually own in that neighborhood and I can tell you exactly what it's going to look like.
Q: What kinds of returns can you find in Memphis? Is it better for cash flow, appreciation or somewhere in between?
Definitely cash flow. Returns are going to be 5-10%. Forward leverage is probably going to be 12-16%.
Q: On a BiggerPockets forum, one person mentioned (about a year ago) that the percentage of population in Memphis that rents is around 45%, give or take. That's a strong rental market. Is that still pretty accurate?
According to a 2017 report by the Pew Research Center, nearly 37% of household heads in the U.S. rent their home. In Memphis, we're more like 55%. That difference alone equates to thousands of additional rental opportunities in Memphis.
Q: In terms of taxes and landlord/tenant laws, how does Memphis stack up to other states?
The good news is that investment properties in Memphis are taxed at the same rate as they are for normal homeowners. In other states, if the investor does not live in the house, the state treats that property as an investment property and charges a commercial rate. However, we don't have a state income tax, so our property and sales tax rates are slightly higher. But our property values are low enough that our overall property tax costs are still low compared to other states.
On the landlord-tenant law side of things, we're very landlord friendly. A typical eviction here should take 30 days or less, compared to somewhere like California where it can take up to six months.
Q: In 2016, Memphis was ranked by BiggerPockets as the top market for strong rent-to-value ratio. Any comments around that? Does it still hold true?
Even though the actual percentage has decreased slightly, our return on investment is still much better than other competing markets. Investors from cities such as LA or NYC are seeing 2% returns on their investment. If you live on the other side of the country, it's still better to invest here and potentially increase your return on investment by five or six more percentage points.
Q: What kind of rent growth is Memphis seeing, if any?
Minimal increases in most areas. Private equity funds have come into town and bought a large inventory of houses. They are helping to slowly push the rents up based on their renovations and their requirements to hit certain numbers. That's helping our other investors raise their rents, too.
Q: As someone who has lived in and invested in Memphis for 20 years, what do you love about the city?
I love the history, the culture, the nonprofits. We're one of the most philanthropic cities in the nation. To me, that's key. As an investor, I want to be plugged into a city with people who love where they live, and are willing to roll up their sleeves and give their own time, money and energy to help improve neighborhoods and people's lives.
The desire to serve others in this city is strong. And that carries over into the transformational changes we've seen in some neighborhoods, particularly in the last 10 years. Businesses are popping up in neighborhoods that have been neglected for years, and families are moving into areas that were previously thought of as the worst zip codes — and they're giving back to the community. To me, that's huge.
So you're seeing neighborhoods that now have new construction in them that you never thought would, and people that you never thought would live in those neighborhoods are living there and actually giving back. I've got friends with kids living in some of the less desirable zip codes in town and just loving being a part of that community.
Memphis stats and data
May 2018 employment: 8,900
YOY employment change: 1.4%
Q1 2018 vacancy rate: 8.7%
YOY vacancy change (bps): -20
May 2018 median days on market (DOM): 48
YOY Median DOM change: -1
Annual SFR permits through May 2018: 3.3
YOY permits change: -1.0%
May 2018 average asking rents: $1,088
YOY asking rent change: 5%
Memphis GDP: $72 billion
Median house value: $142,000
Median household income: $49,000
Sources: Roofstock, Bureau of Labor Statistics, U.S. Census Bureau, Zillow, Federal Reserve Bank of St. Louis, The Memphis Economy.com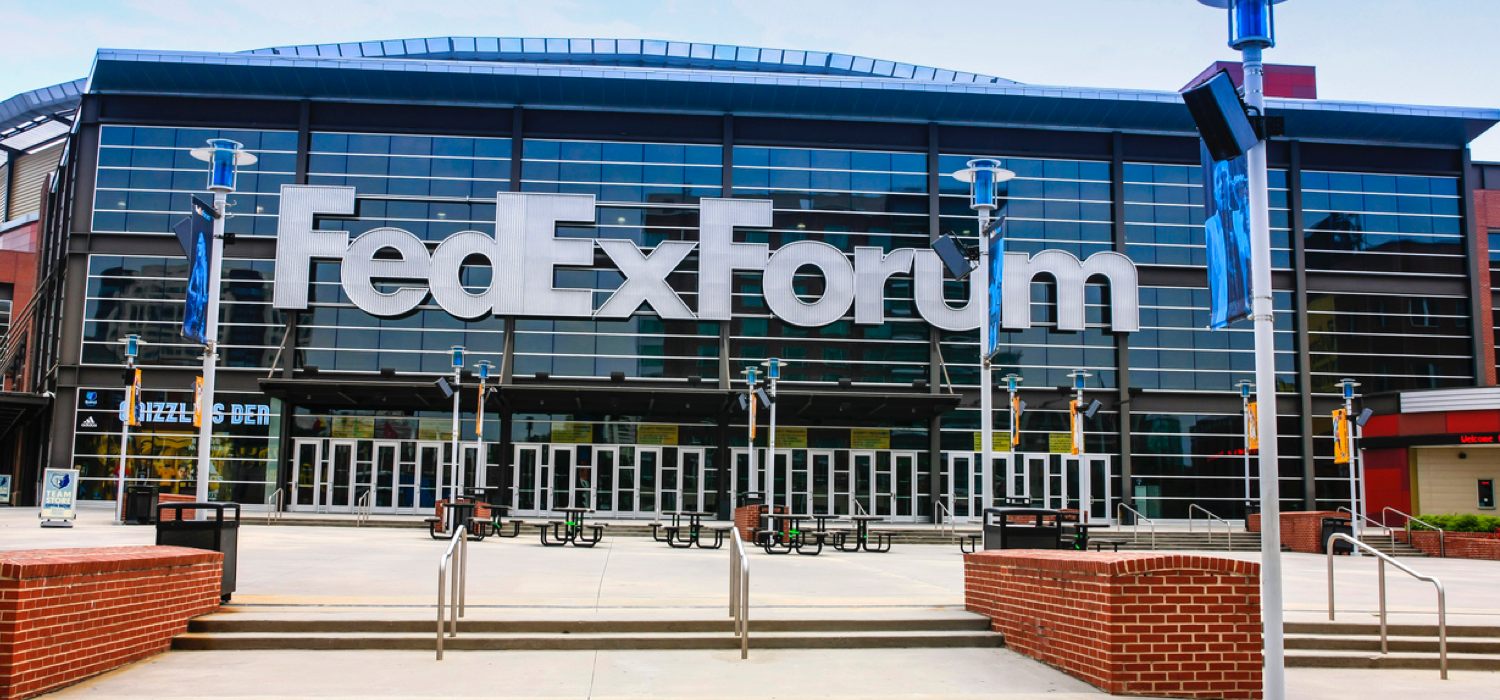 FedEx - The delivery service company is headquartered in Memphis and employs 30,000 in the area.
International Paper - The paper and pulp manufacturing company has been headquartered in Memphis since 2005 and employs 3,200 in the area.
AutoZone - The largest retailer of auto parts employs 2,000 in Memphis.
Servicemaster Consumer Services - The residential and consumer services company employs 1,200 in Memphis.
Northwest Airlines - The Memphis hub of the airliner employs 2,400.
Economic and business highlights
Memphis' economy is anchored by transportation and shipping companies, which has resulted in a more stable market compared to other high-growth areas. Although the market has not participated as significantly in the boom cycle seen elsewhere, the downturn is unlikely to have as big of an impact on property fundamentals.
Memphis is home to FedEx headquarters and other major logistics operations run by companies like Nike and Target. The area is a growing market for medical device manufacturers that is expected to drive up job and income growth in the region.
FedEx recently announced plans to modernize its Memphis hub with automation and truck loading facilities. The $1 billion project will take six years to complete.
In early 2018, work began on a $175 million expansion of the Memphis Cook Convention Center. The project is expected to take 24 months to complete and include upgrades to hotel amenities and glass-enclosed concourses.
Jude Children's Research Hospital is undergoing a $1 billion capital investment that will create 1,800 jobs over the next six years.
Amazon is creating 600 jobs at a facility near Memphis International Airport. The 600,000-square foot center will package products for distribution to fulfillment centers.

Total freight (truck, air, rail, water, intermodal shipments) worth close to $83 billion originates from Memphis every year, which fuels the local economy and creates thousands of jobs in the logistics and transportation industries.
Memphis investment property market news
Memphis experts see economic growth building off 2017 into 2018 —The Daily News, January 2018
"Construction and the development and expansion of facilities will be one of the themes of Memphis' health care industry in 2018."
Business is booming for Memphis housing market —WMCActionNews5.com, April 2018
"According to real estate website Chandler Reports, the average home sale price in January 2018 came in at just over $163,000 — a 14% increase from that same time last year. … If you're looking to buy, realtors suggest reacting quickly to homes you want to purchase."
Housing prices continue to rise in 2018 —The Daily News, February 2018
"After a hot 2017, the Memphis area housing market looks to carry over its success into 2018. … The average price of existing homes, meanwhile, reached $152,333 in January up 15% from $132,474 a year ago."
Why These Three Southern Cities Attract The Most Black Entrepreneurs —Fast Company, January 2018
"Memphis reigns supreme as the top city for black-owned businesses. It offers more than great BBQ and music. The city's low unemployment rate in comparison to Atlanta and Montgomery supports a healthy economy to start a business."
These are the 5 best cities to start your career —Business Insider, November 2017
"The most attractive places to live for young professionals would be where housing costs are reasonable and great job opportunities are abundant. … To determine the economic prospects of a market, the index measures recent growth in America's advanced industry sectors, the top 50 R&D and STEM worker-intensive industries as defined by Brookings [Institution's] analysis of Moody's Analytics data. The higher the growth rate of advanced industry jobs, the greater the economic prospects for young professionals in that market." (Memphis is ranked No. 1 on this list.)
Where Are the New Hottest Markets for Home Flippers? —Realtor.com, March 2018
"It's a market that yields good returns for home flippers because of the lower-priced properties available there."
SmartAsset ranked Memphis No. 7 in its annual list of cities with the lowest startup costs —March 2018
"One benefit to running a business in Memphis is that it is a fairly large city. That means plenty of potential customers and employees."
The 25 Cities Where Millennials Are Moving —Time, June 2017
"Millennials are moving to America's cities — and not just the biggest ones. While places like New York City and Los Angeles remain millennial magnets, research from real estate analytics firm RCLCO shows that smaller cities ... are actually seeing the most relative growth in their population of 25-to-34-year-olds." (Memphis is ranked No. 4 on the list.)
From Blight to Bright Lights in Memphis —New York Times, May 2017
"Memphis has seen $13 billion in over 250 revitalization projects in the past four years, according to Cushman & Wakefield/Commercial Advisors, the commercial real estate services company. Most of these projects are spearheaded by local entrepreneurs who see the potential in turning downtrodden sites into spaces that add social value."
Find cash-flowing Memphis investment properties for sale on Roofstock