Last updated on June 28, 2018
Check out what's happening in the Pittsburgh investment property market. We've gathered data, research, market news and insight from local real estate professionals.
Key takeaways about the Pittsburgh investment property market
Relatively low cost of real estate with a steady rate of appreciation
Rental yields are considerably higher than those in more expensive coastal markets
Strong job growth and positive population trends in the metro area
A hotbed of tech and health innovation
An increasing number of millennials are moving to Pittsburgh for tech jobs and low cost of living
Glassdoor ranked Pittsburgh as the No. 1 city for finding a job
Apartment List named Pittsburgh a top metro for millennials in 2017
Quick links
Say hello to Pittsburgh: A City Experiencing a Renaissance
Long synonymous with steel, this former Rust Belt city has transformed itself into a shiny metropolis in the last decade. A focus on innovation has led to Pittsburgh's recent revitalization. Former factories have been converted into urban lofts, biotech labs, and robotics workshops. The burgeoning tech hub has attracted industry giants, including Uber, Facebook, Amazon, and Apple, and venture capital firms are pouring money into the city at an accelerating rate. Today, Pittsburgh is also a noted innovator in health care, higher education, financial services, and green technology.
"Pittsburgh is clearly experiencing a renaissance," said Gary Beasley, co-founder and CEO of Roofstock. "Employment and population trends are positive in the metro area, partially fueled by an influx of millennials attracted to the metro's tech sector, as well as its arts, cultural and entertainment scene. The relatively low cost of real estate also makes Pittsburgh an attractive investment market, as rental yields are considerably higher than they are in more expensive coastal markets."
According to Apartment List, Pittsburgh was the top metro for millennials in 2017 because of its high affordability, strong job growth and ample entertainment options. Over the past two years, the Pittsburgh metro also has earned accolades from Forbes and other media outlets as a great place for millennials to live.
In fact, there was a 2.3 percent increase in millennial household creation (those aged between 25 and 34) from 2012 to 2016, while U.S. millennial household creation declined 0.2 percent during that same time period, based on U.S. Census Bureau data.

Gross annual rental yields in the Pittsburgh metro are currently 11.3 percent for three-bedroom SFR properties, according to Roofstock research. However, Pittsburgh SFRs on Roofstock's marketplace tend to have higher yields, with one portfolio offering investors first-year yields of 13 percent.
A closer look at the "City of Bridges"
More than 440 bridges connect the city, which is located at the convergence of the Allegheny, Monongahela and Ohio Rivers. These waterways, along with the area's abundant natural resources, made it an industrial center for well over a century.
In addition to being a top tech hub, the Steel City has evolved from a manufacturing-based economy to one with a greater emphasis on medicine and university research. The University of Pittsburgh Medical Center, Carnegie Mellon University, and the University of Pittsburgh are among the city's biggest employers.
Although steel is now just one part of Pittsburgh's economy, U.S. Steel is still headquartered here. The company is the eighth-largest steel producer in the world and one of seven Fortune 500 businesses based in the area.
Kraft Heinz tops the area's list of seven Fortune 500 companies, followed by PNC (a financial services firm), PPG (a global supplier of paints and coatings), U.S. Steel, Alcoa (the world's sixth largest producer of aluminum), WESCO International (an electronics distribution and services company), and Dick's Sporting Goods.
No description of Pittsburgh would be complete without mentioning the city's professional hockey, baseball, and football teams—and their avid fans. Thanks to the success of the Penguins, Pirates, and Steelers, the city regularly ranks as one of the best cities to be a sports fan.
As the birthplace of Andy Warhol and Pulitzer Prize winning playwright August Wilson, Pittsburgh's thriving arts and culture scene is just as essential to the city's character. The city is home to renowned museums, such as The Frick and the Carnegie Museum of Art, as well as theaters and music venues.
All this, along with its preservation movements, neighborhood renewal projects, and active communities, help make Pittsburgh one of the world's most livable cities. National Geographic also named Pittsburgh one of the best cities in the U.S. based on metrics associated with happiness, including "green spaces, galleries, coffee shops, breweries, and music venues."
The city consists of the downtown area, called the Golden Triangle, and four areas surrounding it—the North Side, South Side/South Hills, East End, and West End.
What our local expert has to say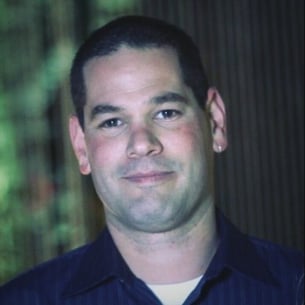 "Hurry up and buy because properties are flying off the shelves very quickly. The bottom line is that for investors, Pittsburgh is a very stable market."
Ami Pishoto is the Owner/Co-founder of Lakeview Capital, a real estate broker/agent, and property investor. He has lived in Pittsburgh for almost 20 years and has been buying real estate for the last 15. He works closely with real estate investors, property management companies and homeowners.
Q: What are some of the things you like about the Pittsburgh investment property market?
The nice thing about the Pittsburgh market is that it's a very strong, stable market. When we had all the issues in 2007 and 2008 with foreclosures and the mortgage industry, other markets were were crashing down by between 20-50%, but our market appreciated by 1.5%.
Historically speaking, the appreciation here in last 30 years or so is about 2-3%. Every now and then we had a year that blew up by 5%, but Pittsburgh is a slow, steady-growth market. You're not going to buy a property, hold it for two years and have it be worth $60,000-$70,000 more.
Most people associate Pittsburgh with the steel industry, but the technology and healthcare industries really picked us back up. We have lots of hospitals, universities and a really big tech market. Google and Apple are here, and there is also a lot of green technology here. We're one of the cities with the lowest unemployment rates in the country, and Amazon considers Pittsburgh one of its top candidates for a second headquarters.
Overall our rental market is very strong. It's great for buy and hold, and at the same time we have a lot of different pockets in the city that are being developed. There are parts of the city that are really hot markets with a lot of young professionals coming in.
Q: What are some of the submarkets of the Pittsburgh area that you see as up-and-coming and great for single-family rental investors?
We've been investing in rentals in Penn Hills Township and Verona for a long time. The houses are roughly about 1,000- 1,200- square foot homes in the $65,000-$75,000 range. They rent very well, and the homes are not that big—so from a renovation and upkeep standpoint, they're not too expensive to keep up with it. The rents are strong and it's a good area. It's probably one of the largest townships around Pittsburgh, so there is more rental property supply here than in other areas. In terms of the people living there, it's a good mix between owners and tenants. With traffic, it's about a 25-minute drive from downtown.
You'll find similar houses here as the ones in Penn Hills and Verona, but ranging from 1,200 to 1,500 square feet. They're little bit more expensive and closer to downtown, about 10-15 minutes. Investment homes here range from $75,000-$120,000.
This is another good rental area but a little more expensive compared to the other two. A rental property here is going to go for somewhere between $90,000-$150,000.
Q: What's the renter demographic like in Pittsburgh?
The majority of our tenants at Lakeview Capital are working people and mainly families. There is a big market here for students as well because of all the different colleges we have. In terms of the younger professionals that are moving in, many of them are buying, and if they don't buy, they move to Lawrenceville or areas that are closer to downtown—and those areas are very expensive to live in.
Q: How has the market changed in the last 5-10 years?
There's a lot of new construction sites that have started to pop up. The older areas like Lawrenceville used to have a lot of drugs and violence and now it's really turned around—it's all new construction and new people now.
There's also a lot of investors coming into Pittsburgh to buy. The majority are buying to flip, and it's not an easy task these days to get a property under contract for a good price compared to three to four years ago. The fix-and-flip market is getting more competitive out here.
Q: Pittsburgh has a lot of brick homes. Is there any upside to that from an ownership standpoint?
In terms of value in the eyes of an appraiser, brick homes tend to be more valuable for some reason. There are pluses and minuses though. For example, if you have vinyl siding, you have basically no maintenance. But on a brick home, you will probably need to do some maintenance on it every seven to 10 years. It's not really clear why brick homes are viewed as more valuable than homes with vinyl siding—it could be purely aesthetic.
Q: Any advice for people to want to invest in Pittsburgh?
Hurry up and buy because properties are flying off the shelves very quickly. The bottom line is that for investors, Pittsburgh is a very stable market. It's safer, the rental market is very strong here, unemployment rates are low, the city is very developed from a technology, hospital and college standpoint, and financially Pittsburgh is a very stable city.
Pittsburgh stats and data
April 2018 employment: 14,500 new jobs created (up 1.2% YOY)
May 2018 unemployment rate: 3.9% (national unemployment rate is 3.8%)
Q1 2018 SFR vacancy rate: 7.8% (the national average for SFRs is 7%)
March 2018 median days on market: 127 (down 4 days YOY)
Estimated new single-family rental permits for Q1 2018 is 1,100 (up 1.3% YOY)
April 2018 average asking rents: $1,082 (up 1.9% YOY)
Pittsburgh home values have gone up 13.7% over the past year
Home values are predicted to rise 15.3% within the next year
Sources: Roofstock, Bureau of Labor Statistics, U.S. Census Bureau, Zillow
Major Employers
Heinz Corp – Food Product Manufacturer (Founded in 1869)
Bayer US Corp. — Global Life Sciences company in Healthcare, Animal Care and Agriculture
Alcoa Corp – World's 6th largest producer of Aluminum
Pittsburgh Steelers, Pittsburgh Penguins, Pittsburgh Pirates
University of Pittsburgh Medical Center (UPMC) - $16 billion integrated global nonprofit health enterprise that has 80,000 employees
Economic and business highlights
Pittsburgh investment property market news
At 3.9 percent, Pittsburgh unemployment falls to lowest mark since 1970s - Pittsburgh Post Gazette, June 2018
"The seasonally adjusted unemployment rate in the Pittsburgh region plummeted to 3.9 percent in May — the lowest point on record in southwestern Pennsylvania — the latest sign of the region's tightening workforce amid a strengthening economy and a wave of retirements."
Glassdoor ranked Pittsburgh as the No. 1 city for finding a job—2017
"Midwestern cities like Pittsburgh, Indianapolis and Louisville were among the top cities in the U.S. for finding a job, feeling good after you get it, and being able to enjoy an affordable quality of life."
4 U.S. tech hubs to watch in 2018 - VentureBeat, December 2017
"The city is seeing promising activity in a number of sectors, including robotics, artificial intelligence, automated and connected vehicle technology, and advanced manufacturing. It has also received more interest from some of the most valuable companies in Silicon Valley, particularly as platform companies have expanded into hardware. Within the past three years, Uber opened a robotics research lab in the city, Facebook opened an Oculus research office, and Amazon opened an office to work on machine translation for Alexa."
CNBC named Pittsburgh the 2nd Best City for Millennials—2017
Why it is great for millennials: Salaries in Pittsburgh are average compared to other cities analyzed, but because the cost of living is 11 percent lower than average, the paycheck goes further. Also, the percentage of people who walk or take public transportation in Pittsburgh is 92 percent higher than the average for other cities.
2018's Best & Worst Metro Areas for STEM Professionals - WalletHub, Jan 2018
Given their growing demand, STEM careers today comprise some of the most lucrative employment, paying higher salaries and boasting far fewer threats of unemployment compared with other types of jobs." (Pittsburgh is ranked No. 3 out of 100 on this list)
2018's Hot Rental Property Markets in Cold Climates For Investment Consideration in Q1 - Forbes, Dec. 2017
"According to HouseCanary the top five cold climate markets offering the best rental investment opportunities during the first quarter, a traditionally slow buying time included; Cleveland, Detroit, Columbus, Ohio, Indianapolis and Pittsburgh."
Pittsburgh housing market a boon to attracting Amazon - Pittsburgh Post Gazette, Jan 2018
"Ralph McLaughlin, Trulia's chief economist, sees the region as the top contender for two reasons — it's the most affordable of the remaining cities and it 'has the best artificial intelligence program in the country at Carnegie Mellon University.'"
Pittsburgh's Downtown Partnership releases 2018's 'State of Downtown' report
This seventh annual publication provides a comprehensive look at economic development indicators in downtown Pittsburgh, as well as dataset comparisons to peer central business districts. Get the highlights here.
Ready or not: Tech boom brings complex changes to Pittsburgh's real estate market - GeekWire, Feb 2018
"After Pittsburgh's steel and manufacturing scenes wilted in the 1970s and 1980s, the Strip District reinvented itself as a bustling market district. But now it has also become a thriving tech center and ground zero for a nascent construction boom, with developers putting up new offices, apartments and restaurants."