There's a lot more to like about Memphis besides the great real estate prices.
Located along the Mississippi River, the city is home to Elvis' Graceland, the Blues Hall of Fame, and some pretty amazing BBQ. Real estate investors in Memphis will find plenty to see and do when visiting their rental property before hopping on a riverboat cruise or hitting one of the clubs on Beale Street.
Best of all, the city of Memphis, Tennessee is very business friendly. Memphis is home to the world's first hotel chain, first self-serve grocery store, and is known as the city that invented overnight package delivery service.
Read on to learn why Memphis is a great place to invest in rental property.
>>Explore Roofstock's Memphis Investment Properties here.
Population Growth
The youthful and diverse population of Memphis has helped the metro area grow by nearly 4% over the last 10 years. Millennials absolutely love the city, making Memphis perfect for investors in rental property. In fact, the median age in Memphis is just 36.5 years, slightly younger than both the state and the national population.
Key Population Stats:
Memphis has a metropolitan population of nearly 1.4 million, making it the 43rd largest metro area in the nation.
Growth in the Memphis MSA is projected to be 2.3% through 2023, with more than 30,000 new residents moving to the area over the next few years.
Memphis is diversity-friendly: African-Americans make up 47% of the population, White Americans 45%, and Hispanics and Asians 7.7%.
More than 40% of the people living in Memphis are between the ages of 25 and 54 years.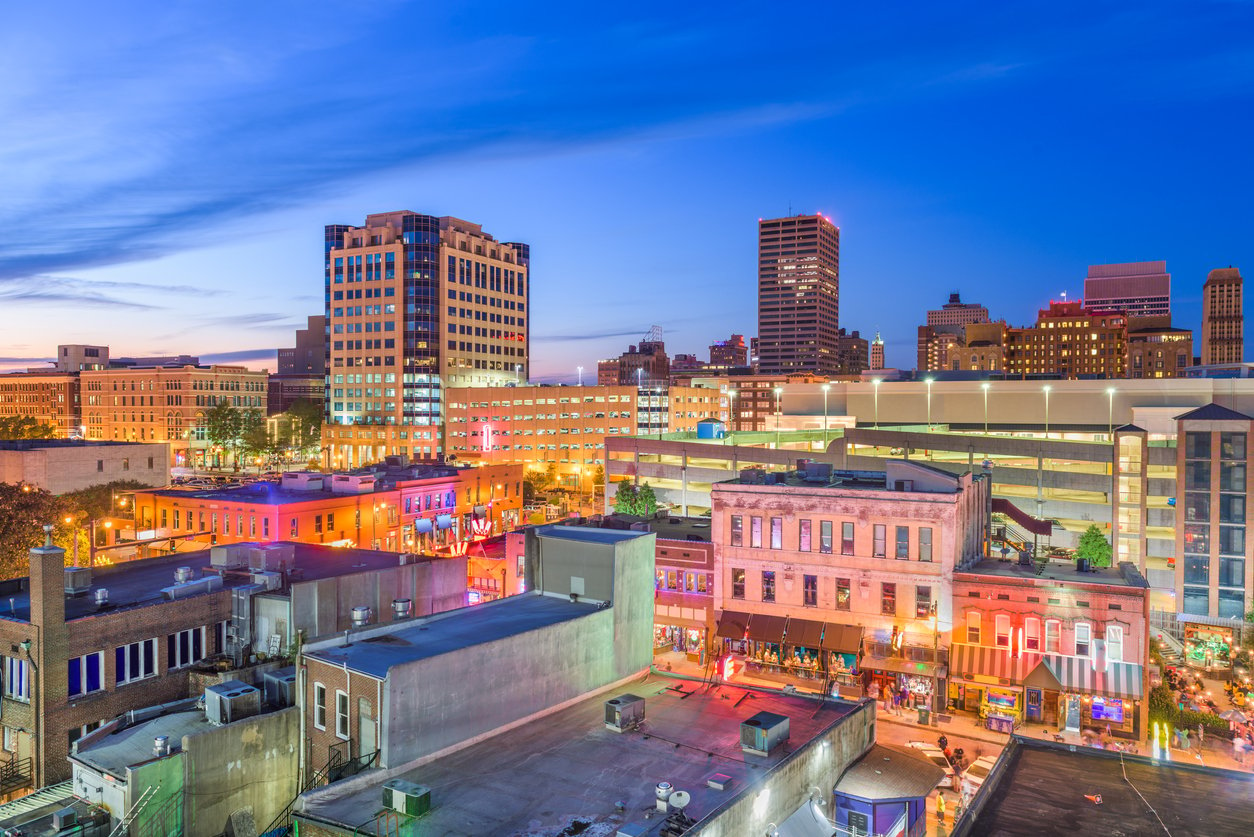 Job Market
Annual employment growth in Memphis is accelerating, as residents and businesses are drawn to this healthy, vibrant city along the shores of the Mississippi River. According to Bloomberg, Memphis is the #1 metro area in the U.S. for job creation when compared to the average area employment rate over the past 10 years.
Three Fortune 500 companies are located in Memphis: FedEx Corp., AutoZone Inc., and International Paper Co. The metro area is home to literally thousands of large and small companies attracted by the entrepreneurial spirit and business-friendly climate in Memphis.
Key Employment Stats: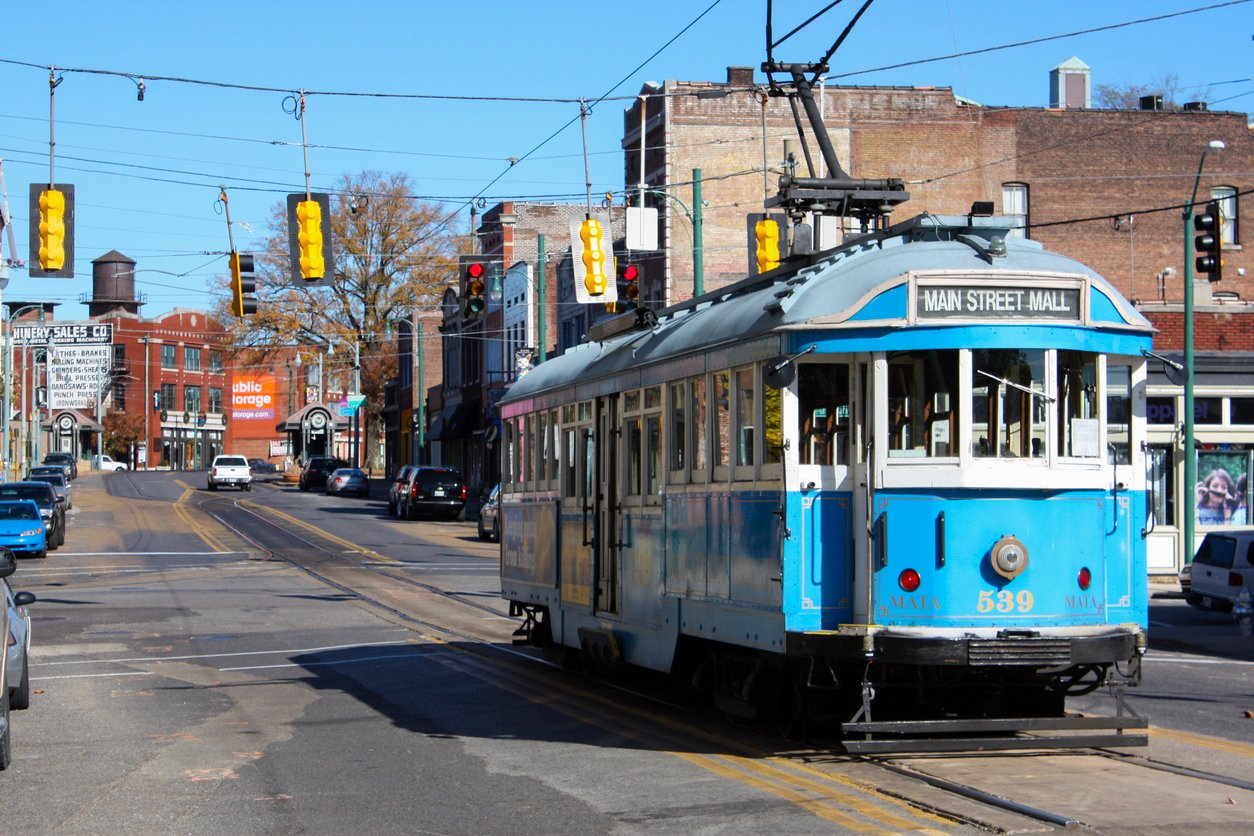 Real Estate Market
A recent article in the Memphis Business Journal notes that fewer new homes are being built due to a shortage of qualified workers and the rising cost of land development. In fact, according to CNBC, the housing supply in Memphis could hit a new low.
So, why does Zillow rate the Memphis housing market as "very hot"? One reason is that the very same metrics that make the market less attractive for owner-occupants help to make Memphis a great city for real estate investors.
Key Market Stats:
The median value in Memphis is just $88,300 according to Zillow (as of Sept. 2019).
Over the past 12 months, home values in Memphis have gone up by 5.9% while the average days on market have consistently trended downward since 2016.
With a median list price of $69 per square foot, asking prices for homes in the City of Memphis run nearly 30% less than the greater metropolitan area.
Median listing price is $109,900 and median selling price is $110,000, an indication that buyers recognize the value of real estate in Memphis.
Average days on market is 57.
15.1% of the home listings in Memphis have a price cut during the listing period.
13.4% of the homes in Memphis have a negative equity vs. 8.2% U.S. average.
2% of the homes in Memphis have a delinquent mortgage vs. 1.1% nationally.
Although home sellers in Memphis are currently getting the price they're looking for, the above data also indicates there may be more opportunity for investors in 2020.
Strong Renters' Market
The shortage of homes on the market for sale help to make Memphis a great housing market for investors. Combined with the diversified economy, strong job market, and excellent quality of life, Memphis may offer the perfect winning trifecta for rental property investors.
Key Market Stats:
Median rent in Memphis is $950 per month, up from $888 one year ago.
Rents in Memphis are nearly 25% lower than the metro area and almost 30% lower than the national average, indicating a strong possibility for continued rent increases.
Rental cash flows can still be high in Memphis: according to RENTCafé more than 50% of the housing units in the market rent for more than $700 per month.
42% of the households in Memphis are renter-occupied.
Affordable neighborhoods for renters in Memphis include Hollywood, Alcy-Dunn, and Orange Mound where rents average about $508 per month.
Some of the areas in Memphis with the highest rents are Downtown Memphis, River Oaks, and Mud Island where monthly rents range between $1,184 and $1,325 per month.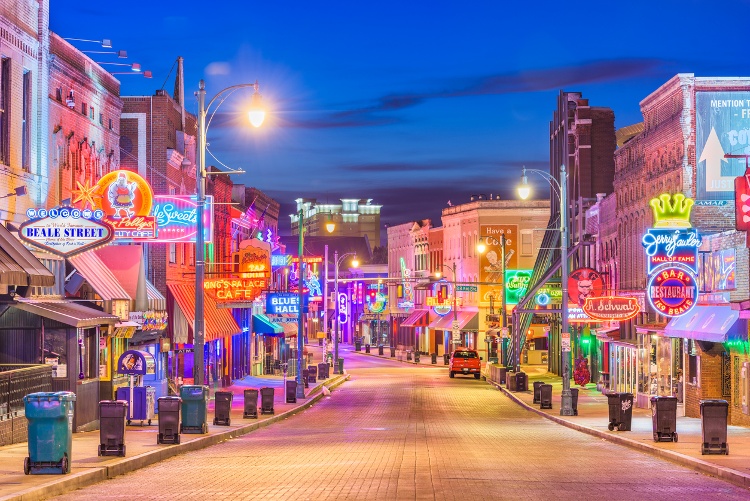 Historic Price Changes & Housing Affordability
Two of the many metrics real estate investors use to determine the potential performance of rental property in a given area are historic price changes and the affordability index.
For example, an investor with a longer-term buy-and-hold strategy may look for a market where historic price changes have a slow but steady increase. Affordability is one way of measuring the potential demand for rental housing and whether people will choose to buy or rent, everything else being equal.
The latest FHA 2019 Q2 House Price Index shows that:
Home prices in the Memphis metro area have increased by more than 110% since Q1 1991. Over the past 5 years home prices have increased nearly 31% and grown by 0.66% from the last quarter.
To review the change in home prices and overall housing affordability in the top 100 U.S. markets, Kiplinger turns to ATTOM Data Solutions:
Since the last real estate cycle market peak in May 2006, home prices in Memphis have decreased by 7.6%%.
Since the last real estate cycle market bottom in March 2012, home prices in Memphis have increased by more than 49%.
Memphis has an affordability index of 1 out of 10, meaning the metro area is one of the most affordable places to own a home in the U.S.
Quality of Life
CBS News recently rated Memphis as one of the 10 cheapest places to live in the U.S. Rents are affordable, the economy is firing on all cylinders, and the cost of living in Memphis is 14.3% lower than the national average.
Key Quality of Life Stats:
Get Out the Map
Where to begin your search? Roofstock created a heat map of Memphis based on our Neighborhood Rating, a dynamic algorithm that enables you to make informed real estate investment decisions by measuring school district quality, home values, employment rates, income levels and other vital investment criteria.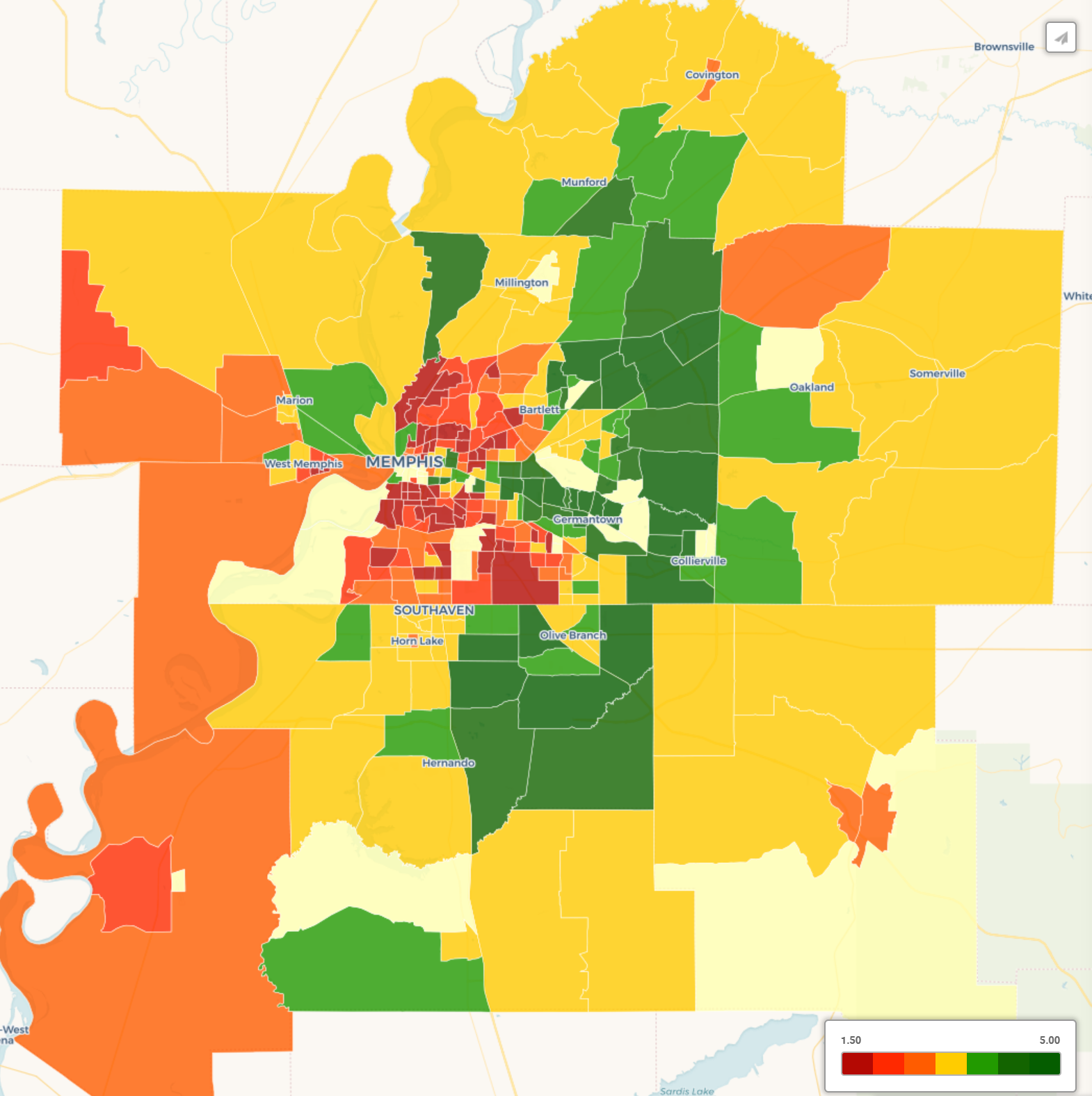 DARK GREEN: 4-5 star neighborhood
LIGHT GREEN: 3.5-4 star neighborhood
YELLOW: 2.5-3 star neighborhood
ORANGE: 2 star neighborhood
RED: 1 star neighborhood
Ready to invest in the Charleston housing market? If you haven't already done so, create your free Roofstock account and set up alerts. We'll notify you when we have a Memphis investment property that matches your search criteria.