Last updated on June 4, 2021
There are pros and cons to selling a home with a tenant in place. If you decide to sell a home that's already occupied by a tenant, there are certain things you'll need to do.
In this article we'll discuss some of the best practices for selling a home rented to a tenant, and how to notify the tenant that the property is being sold.
Can You Sell a Home Rented to a Tenant?
Landlords can sell a home when it is already rented to a tenant. In most areas, state landlord-tenant laws require that the existing lease and tenant security deposit transfer to the new owner. That's because leases are considered to be part of the land, so when the land and real property are sold the lease and its obligations become the property (or responsibility) of the new owner.
The fact that a home being sold is occupied by a tenant has certain advantages and disadvantages.
Advantages of selling a rented home
On the plus side, you can market the house for sale as a turnkey rental property with a tenant already in place. Some investors may be willing to pay more for a home that is already rented because there is immediate cash flow and they save the time, trouble, and expense of having to look for a new tenant.
Selling a home that's already rented using an online platform like Roofstock also saves you from having to hold open houses and deal with people who are more curious than serious about buying your property. You can also save quite a bit of money on sales commissions by selling through Roofstock.
Disadvantages of selling a rented home
There are also some potential disadvantages to be aware of when you sell a home rented to a tenant. First, your pool of prospective buyers is generally limited to other investors instead of people looking for a home to live in themselves. Also, if you've had problems with the existing renters – such as late rent payments or other lease violations – another investor may be hesitant to buy a property with problem tenants.
However, sometimes the biggest challenge to selling an occupied rental property is dealing with the tenants themselves. Tenants may get upset when they learn there is a new owner, especially if you've been a great landlord and owned the rental property for years. Every now and then, some tenants may not cooperate with showings.
As much as you might like to not tell the tenant the property is being sold, it's something that you'll need to do sooner rather than later.
Let's look at how to let a tenant know the property is being sold, along with some tips on how to deal with uncooperative tenants.
How to Tell a Tenant Property is Being Sold
Close your eyes for a moment and pretend that you're the tenant.
Tenants may be worried that their peace and quiet is going to be disrupted with showings at all times of the day and night, that they'll be forced to move when the property sells, or that they'll have a new landlord or property management company who simply isn't as good as you.
Unhappy or worried tenants can make your property much more difficult to sell at the price you're looking for. That's why it makes good business sense to be proactive and tell the tenant as soon as possible that the property is being sold:
Be open and honest with the tenant before the property goes on the market and a sign appears in the front yard. If you're using a local real estate agent, let the tenant know who your listing agent is and the brokerage they work for, and how much advance notice the tenant will have for showings.
Explain how the lease and deposit will transfer to a new owner when the home sells, and that they won't be forced to move. Let the tenant know there are state and local landlord-tenant laws you have to follow so that they'll feel more secure about having a new landlord.
The terms of your lease and state laws will determine how much advance notice you need to give the tenant before entering the property for a showing. To make the sales process go more smoothly, consider scheduling showings only on certain days of the week or specific hours of the day.

Offer the tenant an incentive

for cooperating with the sale, such as a gift card to a local restaurant or free cleaning after a batch of showings. If your tenant is on a month-to-month lease or is near the expiration of their current lease, and the new buyer doesn't plan on renewing the existing lease, offer to help your tenants find a new place to live.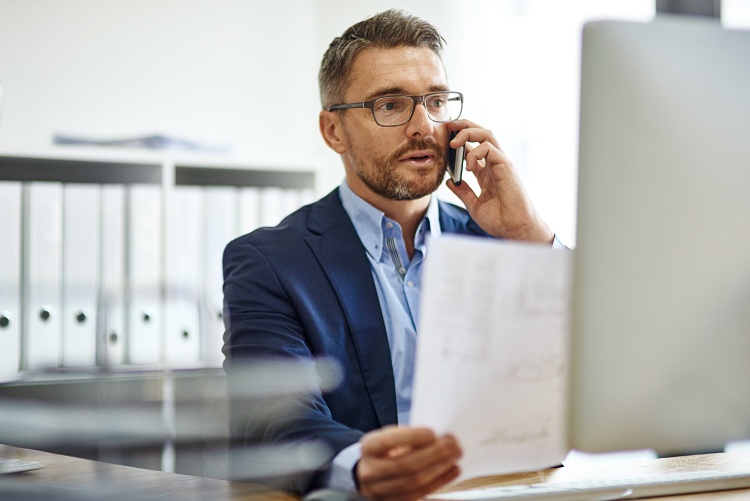 How to Write a Letter to Notify Tenant of Sale of Property
In addition to talking to the tenant, you'll also want to put everything in writing and send a formal letter to the tenant notifying them that the property is being sold. The letter to notify a tenant of the sale of the property should be short and concise and include information such as:
Identifying information including the date, owner name, tenant name, and property address.
Notice that property is being sold and that the lease and deposit will transfer to the new owner.
Specify how much notice will be given before showing the property, citing the state landlord-tenant laws.
Advise the tenant that prospective buyers will always be accompanied by a licensed real estate professional.
Thank the tenant in advance for keeping your home clean and presentable, and for their cooperation.
If you're offering an incentive for showings or a bonus when the sale closes, include that in the notification letter as well.
Free Sample Letter to Notify Tenant of Property Sale
Have your local property manager give you a copy of the notice letter they use to notify tenants a property is being sold, or download a free sample letter from these websites: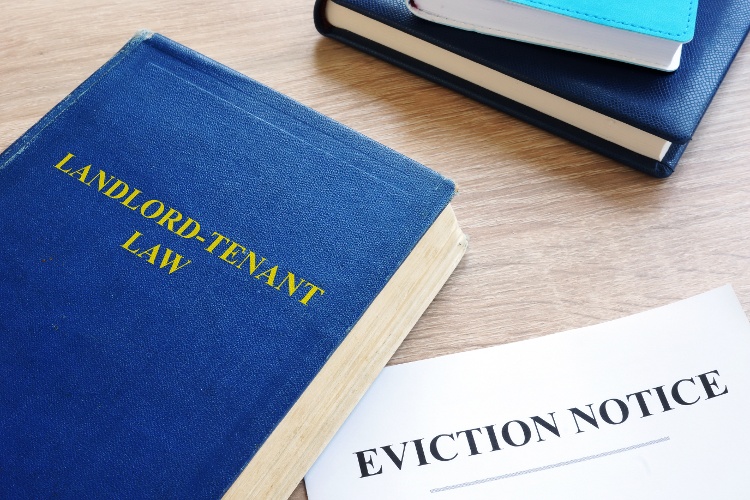 Tenants Rights When a House is Being Sold
It's important to be aware of and respect the rights of tenants when the house is being sold. Not doing so can create unnecessary delays in selling, and potential fines from violating your state and local landlord-tenant laws.
Know The Law
First, review your lease agreement and local laws regarding selling a property occupied by a renter, or check with your property manager. Ultimately it's the responsibility of the landlord to understand what the rules are.
Tenants Don't Have to Move
Tenants with time remaining on their lease are not obligated to move out because you're selling the property. The only exception to this rule would be if your lease has a lease termination clause on sale, which means the tenant's lease ends when the property is sold.
If you're not marketing the home as a turnkey rental with a tenant already in place, consider negotiating an early lease termination with the tenant. Offering them cash for keys or an early move-out incentive – such as paying for their relocation costs to a new rental property – are two good ways to market a vacant rental property for sale.
Showings with Notice
Tenants have a right to know ahead of time if someone is entering their property. Normally an advance notice of 24 – 48 hours is required, but be sure to read your lease.
If possible, reserve certain days of the week for showings to minimize the time you'll be disrupting the tenant. Another good idea is to only show the property during normal business hours. This way, tenants who are away at work won't be disrupted, and you'll also be able to screen out unserious buyers who like to spend their weekends looking at homes for sale.
Security Deposit Transfer
Remember that on the balance sheet a refundable security deposit appears as a liability on the balance sheet. Because the tenant security deposit belongs to the tenant, it must be transferred to the new owner to be held until the tenant moves out.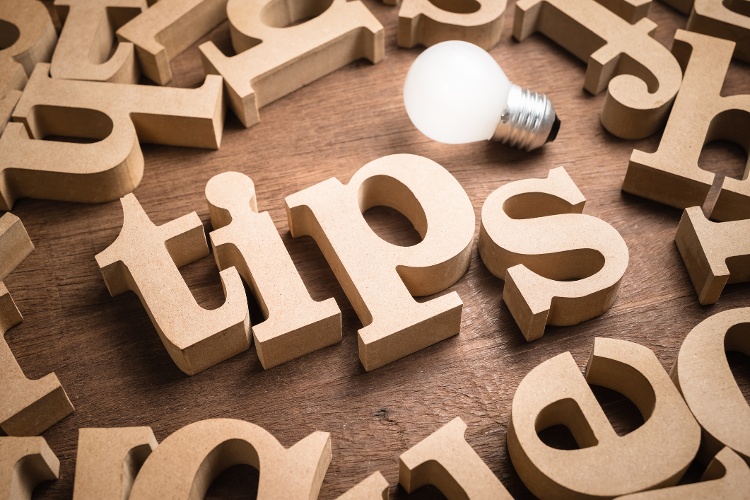 Tips for Selling a Property with a Tenant
Even if the tenant will continue renting from a new owner, you'll want to make sure that showing the property goes as smoothly as possible. If tenants appear uncooperative or don't keep the property neat, prospective buyers may offer less than the full asking price:
Discuss with the tenant before marketing the property the best days and times for showing the home.
Encourage the tenant to leave during showings by offering them an incentive, to avoid having prospective buyers ask tenants questions about the property.
Clean the home weekly at your expense while it is on the market for sale, to make it easier for the tenant to keep the place in good condition.
Offer to help the tenant find a new place to rent if the new owner won't be renewing their lease.
Make sure the tenant stays current with their rent and that any maintenance requests are promptly taken care of.
Final Thoughts
Selling a home already rented to a tenant can be a good way to increase your potential profits. That's because real estate investors see more value in a turnkey rental property that generates cash flow the day escrow closes.
Be sure to let the tenant know ahead of time the property is for sale, take the time to explain how the entire process works, and follow your discussion up in writing by using a letter to notify the tenant of the sale of the property.
If you haven't heard, Roofstock can also help you easily sell your rental property without disturbing your tenants. Roofstock has over 400k investors visiting their marketplace each month looking for tenant-occupied homes to purchase.
Get a free property valuation here to learn more.