Last updated on July 16, 2021
You've probably heard the saying that an ounce of prevention is worth a pound of cure. For rental property owners, prevention begins with the rental application. That's because there's a lot of valuable information on the application, provided that you know how to interpret it.
In this article, we'll take a closer look at how to use a rental application as the first step in a thorough tenant screening process.
First, let's start with a couple of sites where you can access a free rental application template.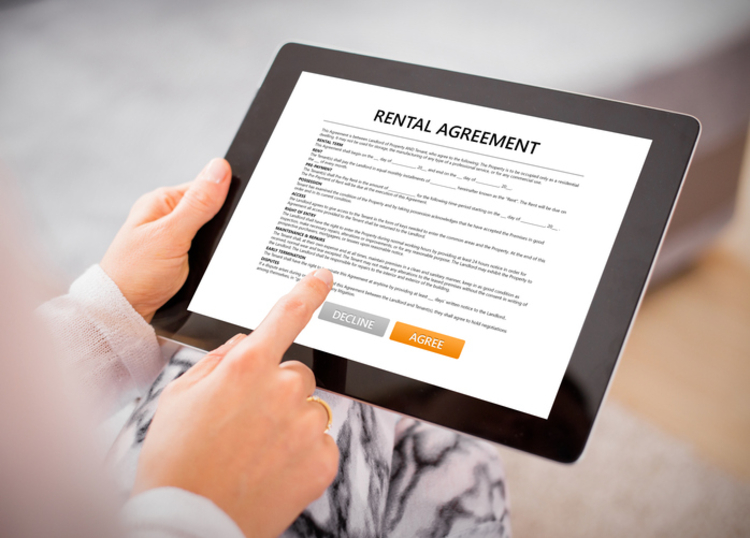 5 Free Rental Application Form Templates for Landlords
Many free online tenant screening services come with the rental application form already built in. Landlords and property managers who prefer to have the applicant manually complete the form can download a free rental application form from:
When to Use a Rental Application
A rental application should be used whenever someone wants to rent your property.
Think about it this way. Would you let a stranger come into your own home and sleep in the spare bedroom without knowing who they are? Of course you wouldn't, and the same thing is true when you're renting your property to a tenant.
Having every prospective tenant complete a rental application is the first step in the tenant screening process. The information the tenant includes on the rental application can be used, with the applicant's permission, to run a credit report and background check, order a rental history report, and research any past criminal history or convictions.
Consistently using a rental application for every tenant also demonstrates that a landlord is not discriminating against prospective renters. A landlord that decides to skip the application and tenant screening process because a tenant 'looks good' can quickly run afoul of the Fair Housing Act.
Online tenant screening services such as Avail and TurboTenant offer a free rental application and tenant screening service to landlords by charging tenants a small fee.
If a tenant doesn't want to pay the application fee, that's alright. One reason some landlords charge a rental application fee is to screen out unqualified tenants. When a prospective tenant has a problem paying a few dollars to apply to rent the home, they may also have a problem when the time comes to pay the rent each month.
It's better to use a rental application fee with every tenant than renting to someone you may end up being forced to evict. While most online rental application and tenant screening services are free for landlords to use, the total cost of an eviction can easily run thousands of dollars or more.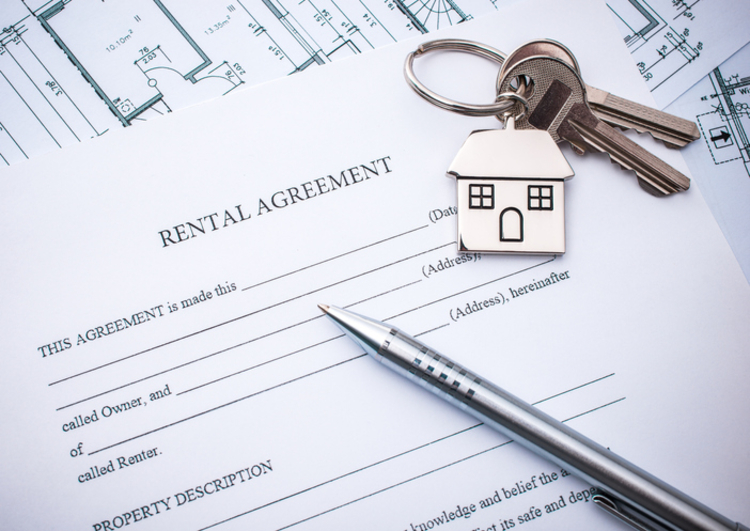 What to Include on a Rental Application
A good rental application should include the following sections:
1. Applicant Information
The first section of a rental application contains personal information on the prospective tenant.
Full names of each adult tenant – including first, middle, and last names – along with previous names are used to pull tenant screening reports, prevent fraud, and include on the property rent roll.
Other applicant information includes:
Social security number
Drivers license number or other government issued identification (such as a state ID card)
Birth date
Contact phone numbers used to reach the applicant at work and at home
Emergency contact information
2. Property Information
This section is completed by the landlord prior to the prospective tenant filling out a rental application. Landlords or property managers who are leasing multiple properties at the same time can better keep track of which property is being applied for. The property information also remind the tenant of the property details:
Address of home
Name of neighborhood or nearest major cross streets
Size of home in square feet, and single-level vs. two stories
Number of bedrooms/bathrooms
Appliances included in the rent, such as a refrigerator or washer/dryer
Monthly rent
Additional rent such as pet or roommate rent
Security deposit
Money due at lease signing, normally the first month's rent and security deposit
3. Current and Prior Residence History
One of the standard reports included in an online tenant screening is a rental history report. Rental history provides information such as prior addresses of and length of prior tenancies.
By comparing the information on the rental history report to the information the tenant provides in this section, landlords can easily spot any discrepancies between what the tenant says and what records show.
However, don't immediately assume the tenant is intentionally omitting information. Ask the tenant why they listed a residence that doesn't appear on the rental history report, or vice versa.
Prior and current residence information should include:
Type of home (such as apartment vs. single-family house)
Current address
Length of time at current address
Move-out date from current residence
Name of previous landlords and contact information
Why the applicant is moving out (such as need bigger place to work from home or changing jobs)
Previous residence information for the last two or three places the applicant lived, using all of the information listed above
4. Employment History and Proof of Income
The information from this section of the rental application is used to:
Verify the applicant is employed;
Check to see if the applicant's job is stable; and
Ensure the tenant earns sufficient income to pay the rent.
Many landlords set a minimum rent to income ratio when screening applicants based on income. The rent to income ratio compares the monthly rent of the home to the applicant's gross monthly income.
Although average rent to income ratios vary based on the local market and overall costs of living, many landlords apply a 30% rent to income ratio.
Information used to verify an applicant's employment history and income includes:
Place of employment details, including the name and address of the employer, the name of the applicant's immediate supervisor, and the main telephone number of the business (not a cell phone or direct extension, to help verify that the number provided belongs to the business);
Job position and title held by applicant;
Length of time in the current position and with the current employer;
Income earned by the applicant from employment, including base salary plus tips or commissions;
Other income earned by the applicant, such as Social Security or other government benefits, child support, or alimony;
Previous employment going back five years, to learn if the applicant frequently changes jobs or is unemployed for long periods of time.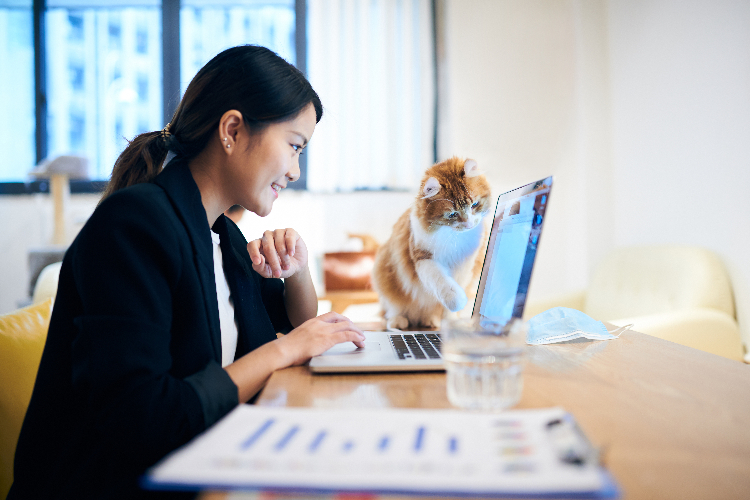 5. Pet and Vehicle Information
Having a pet-friendly rental can be a good way to keep occupancy levels high and generate extra monthly rental income with pet rent. According to Zillow, nearly 50% of renters live with pets and the same number say allowing pets is a requirement for their next rental.
However, renting to tenants with pets requires a landlord to have certain policies in place, such as number of pets, size, and breed. The pet information provided in this section of the rental application lets a landlord know if the pet (and applicant) will be a good match for the property.
Obtaining the information for every vehicle used in the household is a good way to monitor whether there is sufficient parking on the property, and to verify that the tenant does not have unauthorized roommates.
For example, if a vehicle with a license number not included on the rental application is consistently parked in the driveway, the landlord may need to add a roommate addendum to add the new tenant to the lease, run tenant screening, and charge additional roommate rent.
6. Miscellaneous Section
Questions in the miscellaneous information section of the rental application can be used to verify information provided by the tenant in previous sections of the application. Common miscellaneous questions include:
How much rent do you currently pay?
Have you ever been charged a late fee, and if so, how often?
What will your current landlord say about their experience renting to you?
Have you ever been evicted or had a roommate evicted?
Do you plan on changing jobs in the foreseeable future?
Why are you moving from your current residence?
Have you ever filed for bankruptcy?
7. Authorization by Applicant
The final section of the rental application contains an authorization by the prospective tenant to run a complete set of tenant screening reports – including credit, employment, background, and rental history check.
Such authorization is required by federal law. The applicant will also need to authorize prior landlords and employers being contacted, so that the rental application process goes as quickly and smoothly as possible.
Tips For Using a Rental Application
The rental application and the tenant screening report provide landlords with a tremendous amount of useful information. Landlords can use the data in these documents to:
Examine the applicant's outstanding liabilities and debt payments owed. A tenant should have enough disposable income each month after making debt payments to pay rent and other living expenses such as groceries, gas, utilities, childcare, and entertainment.
Review an applicant's payment patterns to anticipate whether they are likely to pay the rent on time or be consistently late. If a tenant consistently makes a late credit card or car payment, eventually they may pay their rate late as well.
Cross reference the information on the rental application to the tenant screening reports. Ask the applicant to explain any variances or missing information, such as an unreported bankruptcy.
Final Thoughts
The entire rental application and tenant screening process should take between 24 – 72 hours, including contacting current and previous employers and landlords.
There's a lot of useful information for landlords to review on a rental application, and taking a little extra time before you sign a lease can help prevent potential problems from occurring after the tenant moves in.
Beware of applicants who need to move fast, because it's better to wait for the right tenant who will help keep your cash flow strong by taking care of the property and paying the rent in full and on time each and every month.