Last updated on December 16, 2021
Landlords use tenant screening services to help minimize the risk of renting to tenants who pay the rent late, damage the property, or end up getting evicted. With the potential cost of an eviction running between $4,000 and $7,000, it makes good business sense to select the best tenants right from the start.
In this article, we'll explain how to pre-screen a tenant before running an application, what to look for on a tenant screening report, and the 12 top tenant screening services for rental property investors in 2022.
How to pre-screen a tenant
Tenant screening actually begins before a prospective tenant fills out a rental application. Pre-screening a tenant allows you to make sure the tenant is a good match for your property, and vice versa, before showing the property in person:
Step #1: Set standard rental requirements
Start by setting some general tenant criteria for your rental property for all applicants.
Advertising the specific monthly rent as "non-negotiable" will screen out most prospective applicants who know they can't afford your place. Stating that applicants will also need to complete a rental application, pay the application fee, and agree to items such as a credit report and background check will discourage tenants who know there will be issues on the reports.
Step #2: Inquire about the number of occupants
Most states prohibit more than two people per bedroom, for health and safety purposes. If you're not sure about the landlord-tenant laws in your state, you can research them on Nolo.com.
If you're renting a three-bedroom single-family home and seven people will be living there, there's no need to schedule an in-person showing or process an application.
Step #3: Ask open-ended pre-screening questions
An open-ended question is one that the tenant can't answer yes or not to. When you ask these pre-screening questions, pay close attention to the tenants' answers to learn what their priorities are and any potential red flags:
Why is the tenant leaving the place they're renting now?
When would the tenant like to move in?
What are the most important things the tenant is looking for in a new home?
What is the tenants' combined monthly gross income?
What will the current landlord and employer say about the tenant?
Is the tenant aware they will need to pay an application fee, complete the application online, and agree to reports such as a credit and background check, and rental history report?
Look for potential red flags as you listen to the tenants' answers. For example, if the tenant says they need to move in within the next few days, it could be a sign that they're in the middle of an eviction process that's too new to show up on a tenant screening report.
If the prospective tenant has made it this far, the next step is to show the property in person. It's a good idea to ask the same type of questions you asked the tenant over the phone, to make sure that the tenants' answers are the same.
After showing the property, invite the tenant to fill out a rental application online.
How to Choose a Tenant Screening Service
After showing the property, invite the tenant to complete a rental application. There are six important factors to consider when you choose a tenant screening service for the prospective tenant to use:
Online rental application that the tenant can complete from their computer or smartphone.
Small screening fee should be paid by the tenant to help eliminate tenants who really aren't interested in your property.
Criminal background check should show the applicant's past convictions on both a state and national level.
Rental history report shows the previous places a tenant lived and for how long, and whether or not there was an eviction.
Turnaround time to receive the tenant screening report should be a few hours at most because the longer a good tenant has to wait for a response the greater the odds they will rent someplace else.
Multiple methods for receiving the tenant screening report, including email link or logging into an online landlord portal.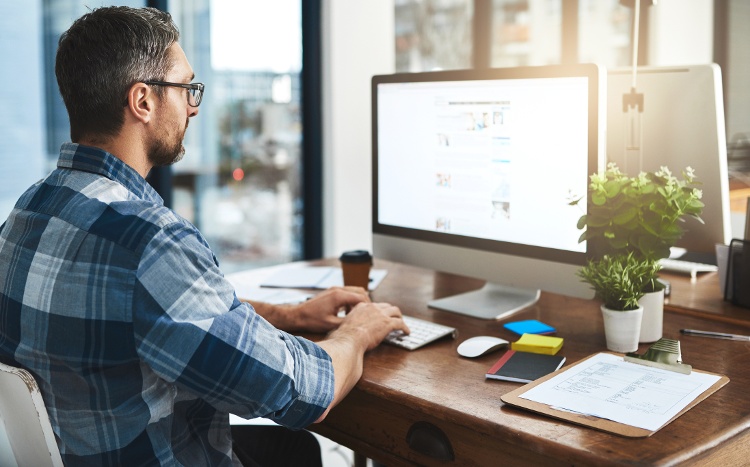 12 best tenant screening services for 2022
Based on these six criteria, here are 12 of the best tenant screening services you can begin using this year:
American Apartment Owners Association (AAOA)
Tenant screening services from the AAOA include credit checks, eviction, criminal reports, and more. Prices range from $19.95 for a Basic Package to $49.95 for the Gold Package that includes sex offender, terrorist, and federal searches, along with an option for the tenant to pay for the screening.
Avail
Landlords use Avail to screen tenants to help find the ones who pay the rent on time. Tenant screening services include credit reports, criminal background checks, and eviction histories. Reports start at just $30, and the company also offers a full array of additional services for rental property owners including leases, online rent collection, and maintenance requests.
Cozy
Cozy and Apartments.com have joined forces to offer the next generation of free online rental management tools to landlords, including a full range of tenant screening reports. Cozy is free for landlords, while prospective applicants pay $39.99 for a background check and credit report requested by the landlord.
E-Renter
E-Renter offers fast, comprehensive tenant screening packages in an easy-to-read online format. Pricing ranges from $21.95 for the Basic plan to $36.95 for the Ultimate plan including identity verification, name and address history, credit and background checks.
First Advantage
The company's residential tenant background check services combine proprietary databases with high-quality and regularly updated public sources to help landlords qualify prospective tenants. Landlords need to contact First Advantage to learn more about tenant screening pricing.
Visit the First Advantage website
LeaseRunner
LeaseRunner offers landlords tenant screening and online leasing all in one place. The service is designed for small landlords, agents, and property managers with no monthly fees. Pricing is à la carte for tenant screening services such as a $20 credit report, a $15 criminal report, a $12 eviction report, and more.
MyRental
MyRental serves independent rental property owners, real estate agents and brokers, and property managers. Landlords can thoroughly screen tenants with a credit report and score, eviction and address history, and multi-state criminal and sex offender reports. Prices start at $24.99 per applicant.
MySmartMove
Landlords receive tenant screening reports in minutes from TransUnion/SmartMove. After creating a free landlord account, the tenant is sent an email invite for a background check. After the screening is completed, landlords receive the tenant screening report, credit check, criminal eviction history, and Income Insights report via email.
National Tenant Network (NTN)
NTN has been providing tenant screening services for more than 35 years and offers reports on tenant performance, credit reports, and criminal history. Landlords must contact the local NTN office to receive additional information on the company's tenant screening services.
Visit the National Tenant Network website
RentPrep
Landlords can set up a free RentPrep account and begin screening tenants right away. Tenant screening packages start at $18.95 and include a full credit report with score, SSN verification and address history, and judgments and liens.
RentSpree
Landlords select their desired tenant screening reports on RentSpree, then applicants are sent an apply link to their emails or mobile phones. After the tenant submits an application, the landlord receives a comprehensive tenant screening report to help make an informed decision on the prospective tenant. Pricing is free to landlords, while tenant applicants pay between $30 - $39 depending on the reports selected.
TurboTenant
Tenant screening is fast and easy with TurboTenant. In addition to running a background check, landlords receive immediate access to a tenant's credit, criminal, and eviction reports. TurboTenant offers one flat fee for unlimited properties, beginning at just $15 per month after a 30-day free trial.
What to look for on a tenant screening report
What's important to one landlord may not be so important to another. For example, if you have trouble finding a good renter you may decide to give a tenant with a below-par credit score a chance by offering a month-to-month lease.
With that being said, there are several things that every landlord should look for when reviewing a tenant screening report to help judge the quality of a prospective tenant:
Information Mismatch
Compare information such as social security number, previous address, and last employer-provided on the original application to what the tenant screening report shows. Ask the tenant to explain any discrepancies, to learn if it's the tenant or the credit bureau that has made a mistake.
Credit Score
Credit bureaus use information such as payment history, negative public records, and recent credit inquiries to assign a prospective tenant a three-digit credit score. The credit score can then be used by a landlord to help predict whether a prospective tenant might have a problem paying the rent.
Credit scores range from between 300 to 850, with a credit score of 700 or above generally considered good, according to Experian. However, a recent report from RENTCafé reveals that the average credit score of renters in the U.S. was 638 last year.
Credit scores also vary by generation and from city to city.
For example, Baby Boomers have the highest average credit scores, while Gen Zers have the lowest, mainly because they are just starting out. Cities with the highest credit scores for renting include San Francisco and Boston, while cities with the lowest credit scores for renting include Memphis and Indianapolis.
Payment History
One of the biggest concerns most landlords have about new tenants is receiving the rent payment on time. A slow-paying tenant impacts how timely a landlord can pay the mortgage and other operating expenses, which is one reason why it's a good idea to hold some extra funds in reserve.
Online rent payment platforms can also help encourage tenants to pay the rent on time.
RentTrack reports rent payment to all three major credit bureaus, including Equifax and TransUnion, while PayRent gives landlords the option of absorbing transaction fees to incentivize tenants to pay their rent early.
Rent to Income Ratio
Rent-to-income ratio (RTI) is the tenant's monthly rent payment divided by the tenant's gross monthly income.
TurboTenant has a calculator landlords can use to calculate RTI and suggests that a good rent-to-income ratio is a minimum percentage of 30% of gross income. That means that 30% of the money a tenant makes each month will go toward the rent.
Debt to Income Ratio
In addition to the rent, most tenants have other monthly debts such as car payments, student loans, and credit card bills.
Debt-to-income ratio (DTI) is the tenant's monthly debt payments divided by the monthly gross income. The Consumer Finance Protection Bureau (CFPB) reports that a DTI of about 43% is right, with a higher debt-to-income ratio a sign people may have trouble paying their bills and their rent.
Note that neither the RTI nor DTI factors in other living expenses, such as buying groceries and clothes, going out to eat, or paying for visits to the doctor or dentist. While everyone lives differently, the higher the rent-to-income and debt-to-income ratios are, the greater the odds are that a tenant may have trouble paying the rent if they are faced with an unexpected bill.
Bankruptcy
People that undergo long periods of financial distress file for Chapter 7 bankruptcy and have their debts discharged. Then they start over with a clean slate.
While it's preferable to rent to a tenant who has a history of making all of their payments on time, a landlord may want to evaluate tenant bankruptcy on a case-by-case basis. Some landlords agree to rent to tenants with a recent bankruptcy because they know the time period between a bankruptcy debt discharge is six to eight years.
A landlord willing to accept the risk may ask for a higher security deposit allowed under the state landlord-tenant law, in the hope that the tenant will pay the rent on time since the tenant's DTI is lower than before the bankruptcy filing.
Evictions
Research by TransUnion discovered that evicted tenants have nearly three times as many prior evictions and rent-related collections are tenants who have never been evicted. That means that if a tenant was evicted once, the odds are they will end up getting evicted again.
While a landlord may want to risk renting to a tenant with a previous bankruptcy or a high rent-to-income ratio, it's probably not a good idea to rent to a tenant with a previous eviction. According to a recent post on BiggerPockets, the actual cost of evicting a tenant – including eviction expenses, lost rental income, and property damage – can be between $4,000 and $7,000.
Criminal Record
A criminal conviction may not automatically mean the tenant is bad, but landlords should definitely take a closer look at the type of crime that was committed.
In addition to presenting a potential risk to your rental property, landlords should also take into account the safety risk a tenant with a criminal record may present to other tenants in a multifamily property or nearby neighbors in a single-family subdivision.
Questions a landlord should ask about a prospective tenant with a criminal record include:
What was the offense?
How serious was the crime?
How recent was the offense?
Does the crime affect the tenant's ability to pay the rent?
Final thoughts
There are lots of different tenant screening services to choose from, with solutions and options that vary based on the needs of each landlord. As you analyze the results of a tenant screening report, remember that some databases may contain errors. If questions arise, ask the tenant to explain before turning them down.
Also, keep in mind that nobody is perfect, and a problem in one or two areas isn't necessarily a reason for declining to rent to a prospective tenant. However, too many issues are a likely sign that if a previous landlord had a problem with the tenant, you will too.