Last updated on January 14, 2021
"Inventory low in Roanoke Valley; sellers rushing to list homes" is the way one local TV news station recently described the real estate market in Roanoke. According to Realtor.com, the median list price of homes in Roanoke has risen by 11.1% year-over-year, despite the current economic times.
Roanoke is the largest metro area in Southwest Virginia and is the commercial and cultural center of the southwest part of the state and of Southern West Virginia. Roanoke was founded in the 1850s and quickly became an important transportation hub for the railroad, mining, and manufacturing industries thanks to the city's central location in the Roanoke Valley between Maryland and Tennessee.
Nicknamed the "Capital of the Blue Ridge," Roanoke's cultural events include the Chili Cook-Off, Big Lick Blues Festival, and Festival in the Park. The Roanoke River flows through the city, and the downtown cultural site Center in the Square is home to art galleries, restaurants, museums, and the Hopkins Planetarium.
Keep reading to learn why investors are considering investing in the Roanoke real estate market in 2021.
Population Growth
Roanoke's population has exceeded 100,000 people for the first time since the early 1980s, gaining more than 3,000 residents over the last ten years. According to The Roanoke Times, the significant redevelopment and investment in Downtown Roanoke have created new housing options and amenities that make the city an attractive place to live, work, and play.
Key Population Stats:
Roanoke is the 9th largest city in Virginia with a population of 100,033 in the city and more than 314,500 in the Roanoke metropolitan area.
Population of Roanoke grew by 0.58% year-over-year while household incomes grew by 1.69%.
Roanoke has grown by 3.1% since 2010, and last year had a net migration gain of 270 people, according to Forbes.
Metro area of Roanoke consists of the cities of Roanoke and Salem, and the counties of Botetourt, Craig, Franklin, and Roanoke.
Median age in Roanoke is 42.9 years.
35% of the population is between the ages of 20 and 49.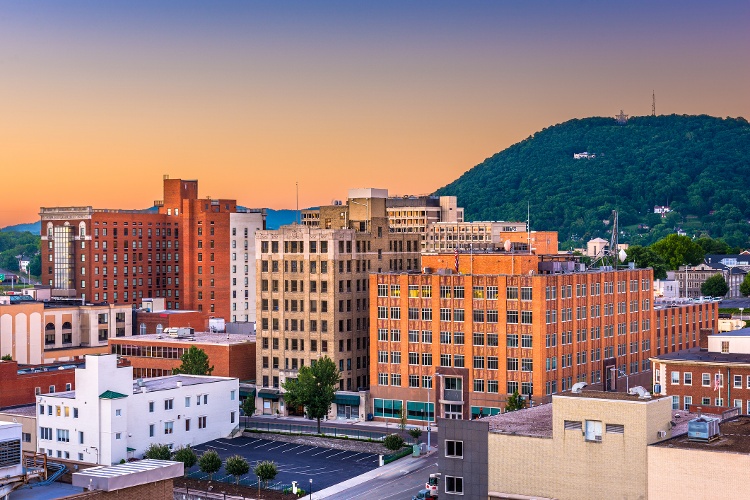 Job Market
With a current unemployment rate of just 4.7% (as of Oct. 2020), the economy in Roanoke is showing strong signs of recovering. Job sectors in Roanoke showing the fastest growth include construction, trade and transportation, information services, and professional business services, according to the BLS.
Over the past several years, job growth in the Roanoke Region has been outpacing the entire State of Virginia average. According to the Roanoke Regional Partnership, employment levels in the Roanoke metropolitan area recently reached 11-year highs with most of the job gains coming from the professional and business services, education and health, leisure and hospitality, and retail and wholesale trade sectors.
Key Employment Stats:
GDP of the Roanoke MSA is more than $17.6 billion, according to the Federal Reserve Bank of St. Louis, and has grown by more than 28% over the last ten years.
Unemployment in Roanoke is down to 4.7% while job growth last year declined by 1.13%s 0.6%.
Median household income in Roanoke is $60,471 while per capita income is nearly $32,576.
Household income growth was 1.69% last year with 53% of the households in the Roanoke metro area earning between $50,000 and $200,000 per year.
High-tech employment in Roanoke has grown by 1.9%, according to Forbes.
Key industries in the Roanoke Region include transportation and manufacturing, life science, and food and beverage.
Carilion Clinic health care, Kroger, Wells Fargo Bank, HCA Health System, Walmart, and Advance Auto are among the largest employers in the Roanoke metropolitan area.
More than 100,000 undergraduate and graduate students in 25 colleges and universities are within a 60-mile radius of Roanoke.
The Roanoke Region has a higher concentration of undergraduates per capita than Boston-Cambridge, San Francisco-Oakland, Raleigh-Durham-Chapel Hill, and Austin, Texas.
Largest public and private four-year colleges in metropolitan Roanoke include Virginia Tech, Radford University, Liberty University, and American National University.
Over 90% of the residents in Roanoke are high school graduates or higher, while nearly 29% hold a Bachelor's degree or postgraduate degree.
Roanoke is equidistant from New York City and Atlanta and within a one-day drive of two-thirds of the U.S. population.
Interstates 581 and 81 pass through the Roanoke city limits.
Amtrak provides passenger service from Roanoke to major metro areas including Chicago, Washington D.C., Philadelphia, and Boston.
Roanoke-Blacksburg Regional Airport (ROA) with non-stop flight service to major Midwest and East Coast cities including Atlanta, Chicago, Charlotte, Orlando, St. Petersburg, New York City, and Washington, D.C.
Real Estate Market
About a year ago, The Roanoke Star newspaper suggested the real estate market in Roanoke would only get stronger over the next several months, due to the continuing imbalance between supply and demand. Fast forward to today, and that prediction has absolutely come true.
As WDBJ 7 in Roanoke recently reported, the Roanoke Valley continues to see an increase in home sales and prices. In fact, one local real estate agent notes that the real estate market in Roanoke is seeing almost a 1-to-1 listed-to-sold ratio month after month. That means that for every house that is listed for sale each month, another is sold in the exact same month.
Key Market Stats:
Zillow Home Value Index (ZHVI) for Roanoke is $183,907 through November 2020.
Home values in Roanoke increased by 9.7% year-over-year and are forecast to grow by another 10.6% in the next 12 months.
Over the past five years home values in Roanoke have increased by more than 25%.
Median list price of a single-family home in Roanoke is $209,000 based on the most recent report from Realtor.com (Nov. 2020).
Median listing price per square foot for a home in Roanoke is $118.
Days on market (median) is 50.
Median sold price for a single-family home in Roanoke is $189,000.
Sale-to-list price ratio is 100%, which means that on average homes in Roanoke are selling for approximately the listing price.
Of the 46 neighborhoods in Roanoke, South Roanoke is the most expensive with a median listing price of $335,000.
Most affordable neighborhood in Roanoke to buy a home is Villa Heights where the median listing price is $102,300.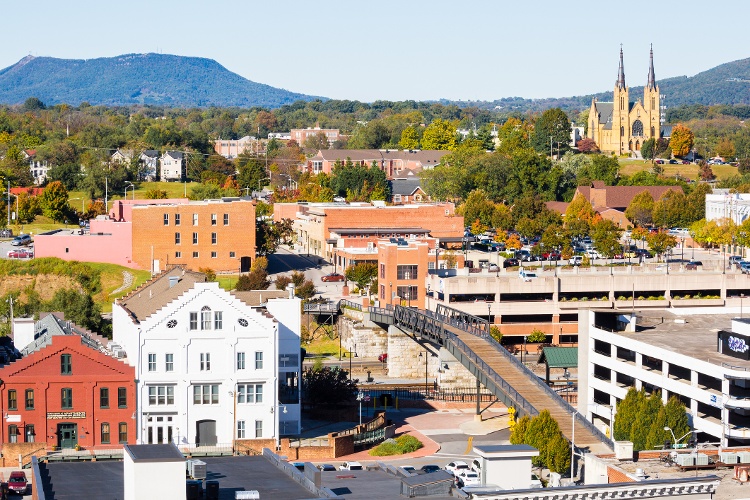 Attractive Renters' Market
Redevelopment and investment in Downtown Roanoke has resulted in more city renters, with much of the new housing in the neighborhood created with renters in mind, according to The Roanoke Times.
However, that may not be enough. There are about 110,000 single-family homes in Roanoke, accounting for 75% of the total housing inventory, with the majority owner-occupied.
The shortage of rental property helps to explain why the demand for real estate in Roanoke keeps growing. Virginia Business recently observed that "People are parking money in real estate because they're worried about the volatility on Wall Street and they know that their returns on bond yields are not very good right now."
Key Market Stats:
Median rent in Roanoke for a 3-bedroom home is $1,033 per month, according to Zumper (as of Dec. 2020).
Rents in Roanoke increased by 2% last year.
Over the past three years average rents in Roanoke grew by more than 17%.
Renter-occupied households in Roanoke account for 46% of the total occupied housing units in the metropolitan area.
Most affordable neighborhoods in Roanoke for renters include Melrose-Rugby, Washington Heights, and Morningside where rents are less than $850 per month.
Neighborhoods in Roanoke with the highest rents include Old Southwest, Mecca Gardens, and Preston Park where rents are as high as $1,250 per month.
Historic Price Changes & Housing Affordability
The rise or fall in home prices and the affordability of housing are two data sets real estate investors use to help forecast the demand for rental property.
Historical price changes may be an indicator of future property values. As home prices continue to rise, they become less affordable for people to buy, which in turn can create a stronger demand for rental housing.
Freddie Mac publishes a monthly House Price Index (FMHPI) that tracks the price inflation for houses in all major real estate markets in the country. The Index uses December 2020 as a benchmark of 100, then measures the change in housing prices in each market to 100.
The most recent FMHPI for Roanoke, VA shows that:
October 2015 HPI: 137.27
October 2020 HPI: 175.52
5-year change in home prices: 27.9%
One-year change in home prices: 10.4%
Monthly change in home prices: 0.8%
The Roanoke Regional Partnership recently compared housing prices in Roanoke to other cities in the U.S.
The report found that Roanoke, VA has a housing cost index (HCI) of 82.2 compared to the national average of 100. Housing costs in Roanoke are more affordable than nearby Charlottesville with an HCI of 116.1, and coastal cities such as Boston and San Diego, both with housing costs indexes above 200.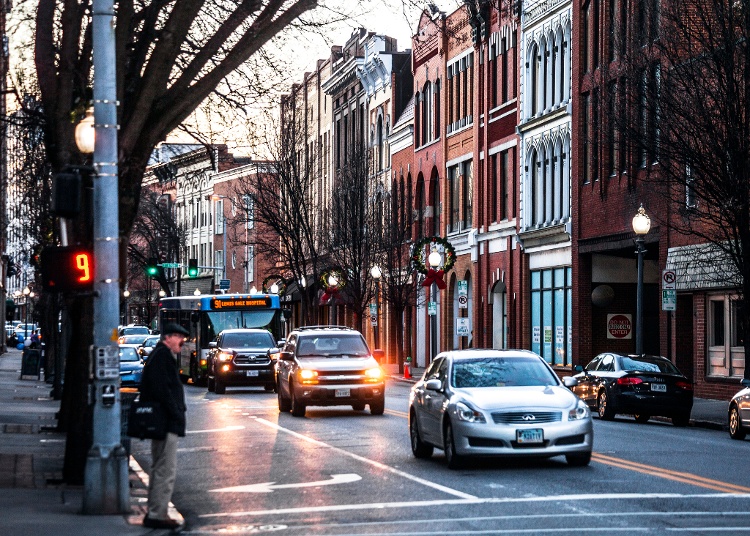 Quality of Life
Roanoke is rated by Forbes as one of the most affordable places for doing business in the U.S. Nicknamed the Capital of the Blue Ridge, Roanoke also receives high rankings for job growth, education, and is among the best places for business and careers.
Key Quality of Life Stats:
Cost of living in Roanoke is 7% below the national average, according to Forbes.
Livability recently named Roanoke as the best affordable place to live and one of the best places on the East Coast for outdoor recreation.
Roanoke lies between the Allegheny and Blue Ridge Mountains, with the Appalachian Trail running just seven miles north of the city.
Mill Mountain, located within Roanoke's city limits, is home to the Roanoke Star, Mill Mountain Zoo, and the Discovery Center interpretive building.
Roanoke receives above-average ratings from Niche.com in all key quality of life measures including housing, public schools, family living, diversity, and nightlife.
The city has a dense suburban feel with a lot of parks and restaurants, making Roanoke perfect for families and young professionals alike.
Climate in Roanoke is humid subtropical with generally mild seasons all year round.
Downtown Roanoke is home to dozens of museums and theatres, including the Taubman Museum of Art, Opera Roanoke, and the History Museum of Western Virginia.
Carilion Roanoke Memorial Hospital is ranked as the 3rd best hospital in Virginia by U.S. News & World Report.
Get Out the Map
Where to begin your search? Roofstock created a heat map of Roanoke based on our Neighborhood Rating, a dynamic algorithm that enables you to make informed investment decisions by measuring school district quality, home values, employment rates, income levels, and other vital investment criteria.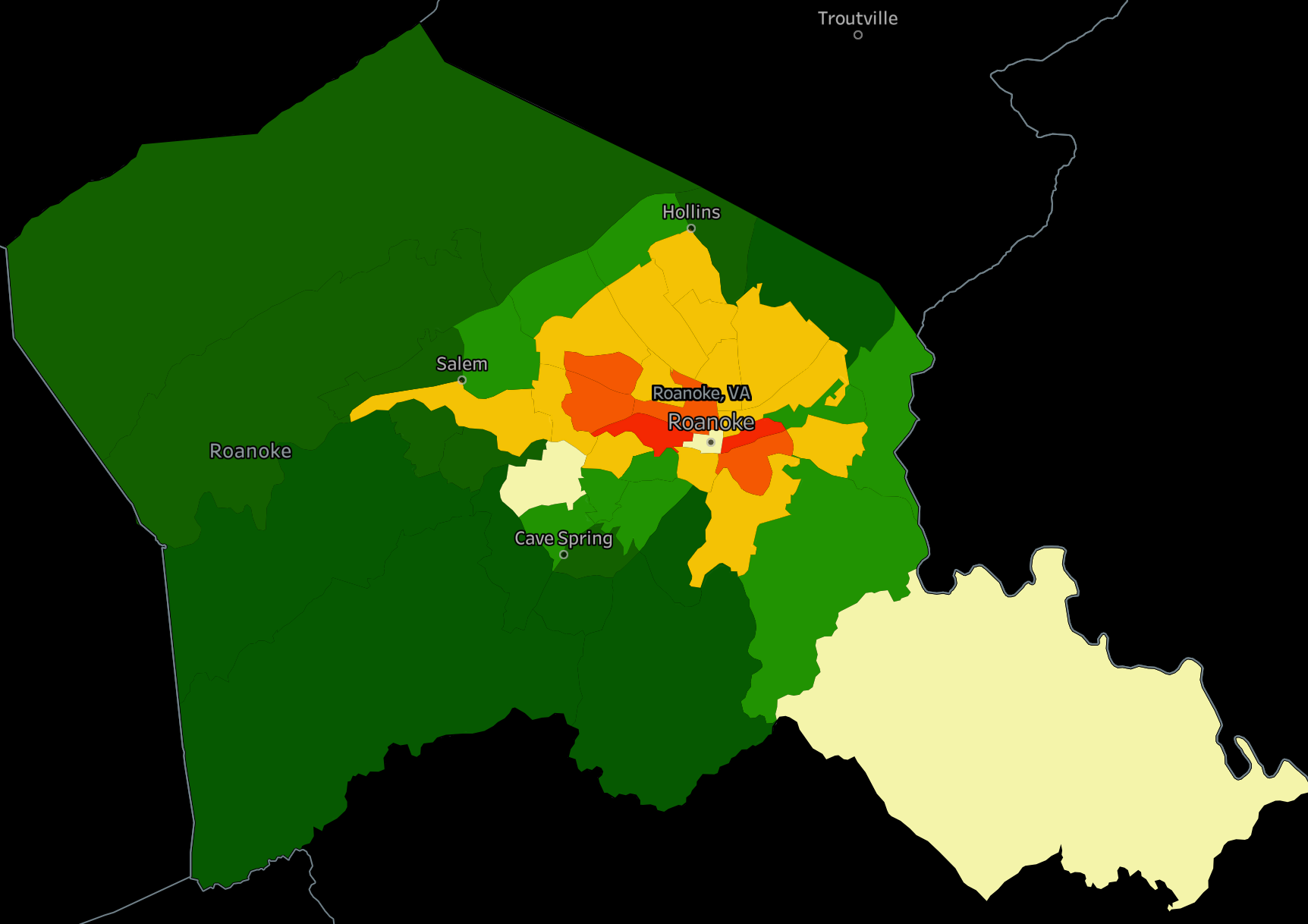 DARK GREEN: 4-5 star neighborhood
LIGHT GREEN: 3.5-4 star neighborhood
YELLOW: 2.5-3 star neighborhood
ORANGE: 2-star neighborhood
RED: 1-star neighborhood
Ready to invest in the Roanoke housing market? If you haven't already done so, create your free Roofstock account and set up alerts. We'll notify you when we have a Roanoke investment property that matches your search criteria.