Last updated on September 15, 2021
Although the real estate market is normally pretty stable, the year has been different, but in a good way as far as real estate investors are concerned. As ABC 13 WHAM recently reported, inventory is 40% lower than last year while median home prices in Rochester have increased by 10%.
The local real estate association predicts the trend of rising home prices in metropolitan Rochester will continue as buyers from Boston and New York City look for more affordable real estate in smaller, more livable cities.
The economy in Rochester is the 4th largest in the state, driven by a diverse mix of industries including science and technology, research and development, and advanced manufacturing. Many houses and commercial buildings in downtown Rochester date back a century or more, with many properties being renovated into modern loft and workspaces.
Greater Rochester is home to an almost countless number of cultural institutions, including the Eastman School of Music, the Susan B. Anthony House, the Heritage Trail of the Erie Canal, and a 3,500 urban acre parks and recreation system.
Rochester has a great quality of life and a low cost of living, making the area attractive to families and millennials alike. Keep reading to learn why the Rochester real estate market remains a good place to invest.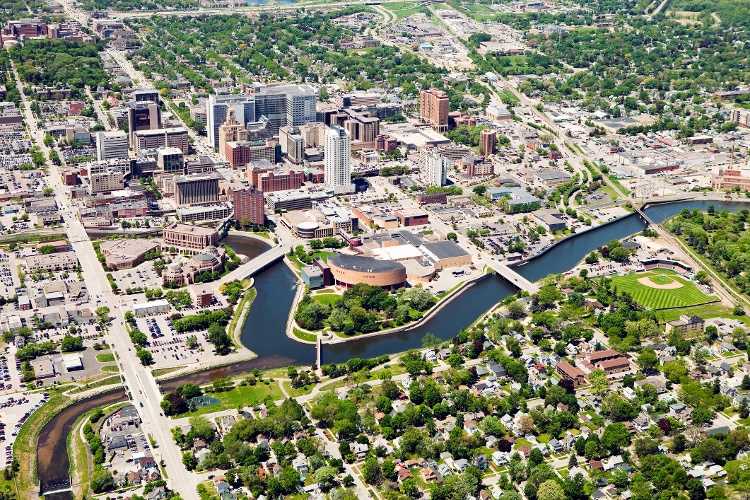 Population Growth
Although the population growth in Rochester has slightly declined, experts predict that the downward trend won't last long. As scientists forecast a massive population migration to more livable areas, one of the top places to live in the next 50 years will be Rochester:
Key Population Stats:
The population of Rochester is just over 205,000 with more than one million residents living in the Rochester metropolitan area.
Rochester is the third most populated city in New York State, right behind New York City and Buffalo.
Population growth in Rochester declined by 0.64% last year but may double over the next 50 years due to major population shifts.
Metro Rochester extends over six counties including Monroe (where Rochester is located), Livingston, Ontario, and Orleans.
Median age in Rochester is 40.4 years, with 51% of the population between the ages of 20 and 59.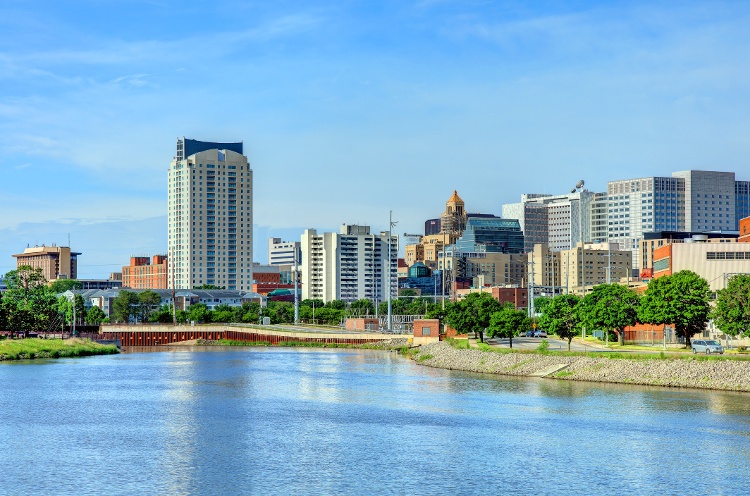 Job Market
Rochester is one of the top cities in the U.S. where millennials are moving most. According to Rochester Regional Economic Development (GRE), Rochester is the top metro area for future growth and strategic investment in tech innovation.
As the economy begins to recover, the U.S. Bureau of Labor Statistics (BLS) reports that some of the industry sectors in Rochester showing the fastest signs of rebounding include construction, information technology, and professional and business services.
Key Employment Stats:
GDP of the Rochester MSA is over $65 billion, according to the Federal Reserve Bank of St. Louis, and has grown by 27% over the last ten years.
Employment growth in Rochester declined by 2.27% over the past year, while the unemployment rate is currently down to 6.4% (BLS as of Oct. 2020).
Forbes ranks Rochester as one of the top 100 places for business and careers.
Rochester ranks as the #1 city for patents issued in the U.S., the #1 market for hiring cybersecurity talent, and the 15th most digitized economy among the largest metro areas in the U.S.
Median household income in Rochester is $62,104 while per capita income is $35,147.
Key industry sectors in Metro Rochester include advanced manufacturing, energy innovation, life sciences, food and beverage manufacturing, optics and imaging, and software and IT.
Top 50 employers in the Greater Rochester region include University of Rochester, Rochester Regional Health, Wegmans Food Markets, Paychex, Rochester Institute of Technology, L3Harris Technologies Corporation, and Lifetime Healthcare Cos. Inc.
90.7% of the residents in Rochester are high school graduates or higher, while more than 37% hold a bachelor's degree or advanced degree.
Rochester is home to 19 colleges and universities and ranks #1 for degrees in STEM fields.
Major markets such as New York City, Boston, Philadelphia, and Toronto are all within 500 miles of Greater Rochester.
Port of Rochester on Lake Ontario provides marine freight service to the Atlantic Ocean via the Saint Lawrence Seaway.
Greater Rochester International Airport (ROC) averages more than 100 daily flights to 18 cities, while the metro area has more than 60 weekly Amtrak passenger departures.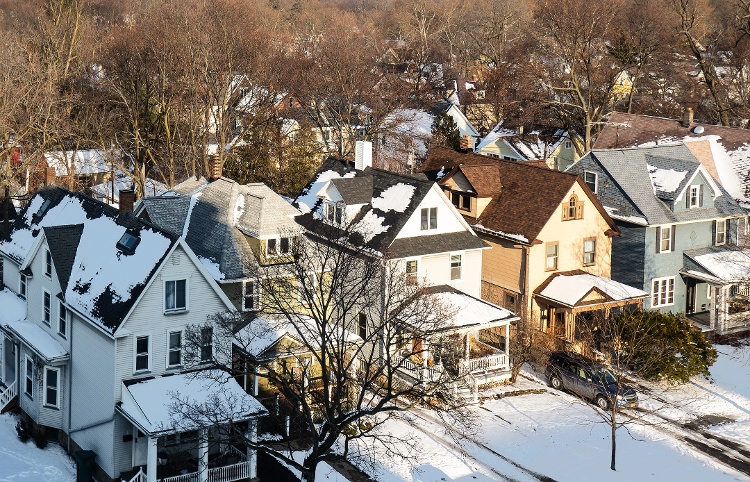 Real Estate Market
New York City aside, the performance of real estate markets in the Northeast remains strong, and Rochester is no exception. According to a recent article from Forbes, Rochester is one of the hottest real estate markets in New England. Key criteria for being one of the best real estate markets to buy and invest include lowest days on market and sale-to-list price ratio.
Key Market Stats:
Zillow Home Value Index (ZVHI) for Rochester is $283,184 through June 2021.
Home values in Rochester have risen 10.8% over the last year.
Over the past five years home values in Rochester have risen by 37%.
Median listing price of a single-family home in Rochester is $139,900 based on the most recent research from Realtor.com (Nov. 2020).
Median square foot listing price for a home in Rochester is $92.
Days on market (median) is 67.
Median sold price for a single-family home in Rochester is $155,000.
Sale-to-list price ratio is 102.73%, which means that in Rochester homes on average are selling for more than the listing price.
Inventory of homes for sale in Rochester has declined by nearly 39% year-over-year while the median sales price has increased by almost 10% over the same time period (GRAR for Q3 2020).
Of the 40 neighborhoods in Rochester, Park Avenue is the most expensive with a median listing price of $282,400.
Most affordable neighborhood for buyers in Rochester is El Camino where the median listing price is $54,900.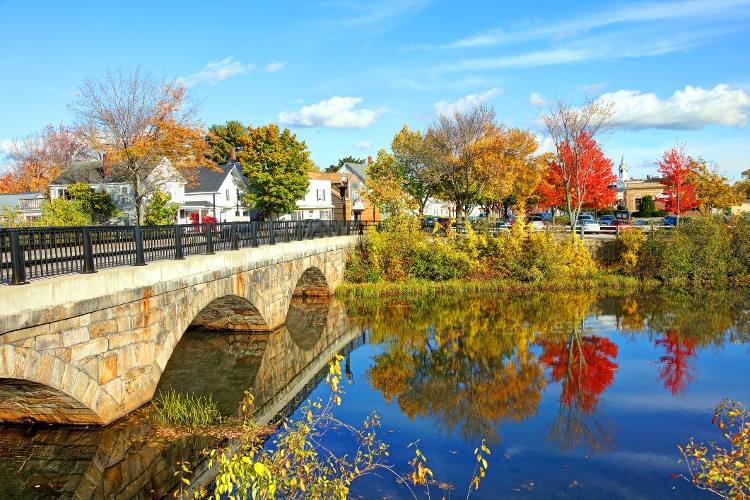 Attractive Renters' Market
WalletHub ranks Rochester as one of the best cities for renters. The metro area receives strong ratings for the rental market, affordability, and a great quality of life. As Bloomberg recently reported, many native New Yorkers are fleeing the Big Apple for the safety and security offered by smaller cities like Rochester.
Key Market Stats:
Average rent in Rochester is $1,084 per month, an increase of 2% year-over-year, according to RENTCafé (as of Oct. 2020).
50% of the rental housing units in Rochester have rents ranging between $701 - $1,000 per month.
Rents in Rochester have increased by 8.4% over the past three years.
About 51% of the housing units in Rochester are occupied by renters.
Most affordable neighborhoods for renters in Rochester include 19th Ward, Dutchtown, and Lyell-Otis-Avery where average rents are less than $842 per month.
The most expensive neighborhoods for renting in Rochester include Susan B. Anthony, Plymouth Exchange, and Center City where rents range between $1,319 - $1,414 per month.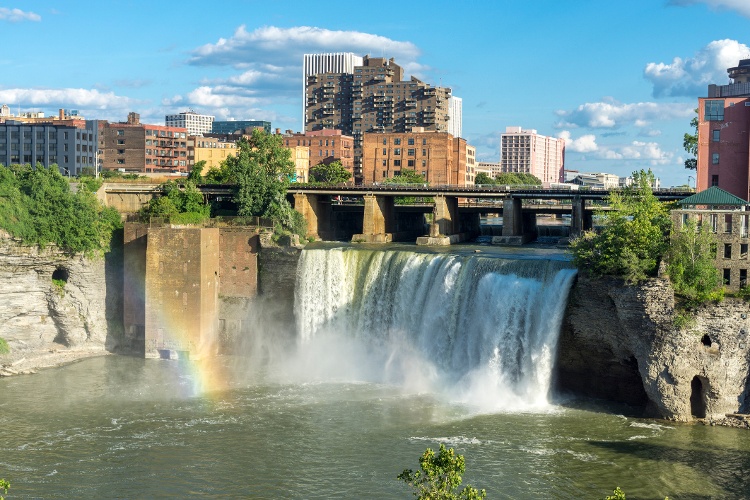 Historic Price Changes & Housing Affordability
Freddie Mac's house price index report (FMHPI) monitors the increase or decrease in housing prices for every MSA in the U.S. Using a baseline of 100, the report compares the monthly change in housing prices since December 2000.
The most recent FMHPI index from Freddie Mac for the Rochester, New York metropolitan area shows:
October 2015 HPI: 131.43
October 2020 HPI: 174.95
5-year change in home prices: 33.1%
One-year change in home prices: 13.1%
Monthly change in home prices: 1.4%
In addition to price changes, housing affordability is another important metric that real estate investors use to help predict the future demand for rental housing in the market.
Generally speaking, the more affordable homes are the lower the demand is for rentals, everything else being equal. However, even in a market like Rochester where prices are low, there are still more people who choose to rent rather than own.
Kiplinger recently published its report of home prices in the 100 largest metro areas to show how affordable housing is based on an affordability index of one to 10, with one being the most affordable and 10 the least affordable. Affordability is based on the percentage of annual income required to buy a median-priced home last year.
The housing affordability index of the Rochester metropolitan real estate market is 4, making the MSA one of the more affordable places to own a home. Since the last real estate peak, home prices in Rochester have increased by 28.5% and have grown by 40% since the last market bottom.
Going forward, Kiplinger also anticipates that house prices will likely continue to rise as surging demand puts more pressure on home values in Rochester and throughout the U.S.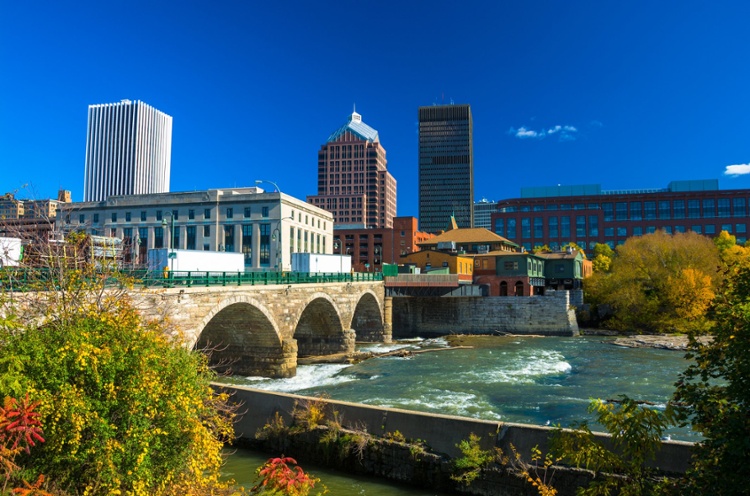 Quality of Life
Rochester is ranked by Business Insider as among the top 30 cities to live in as the economy continues to recover. The report looked at nine key quality of life metrics including unemployment rate, population density, housing affordability, education levels, and ability to work from home:
Key Quality of Life Stats:
Cost of living in Rochester is 11% below the national average, according to Forbes.
Niche.com gives Rochester an overall B grade, with high rankings for family living, diversity, and nightlife.
Rochester is ranked among the best places to live and one of the best places to retire in the country, with many residents considered to be more welcoming than downstate New Yorkers, according to U.S. News & World Report.
37% of the residents of Rochester are between the ages of 20 and 49, a demographic group that usually prefers to rent rather than own.
Climate in Rochester is humid continental, with four distinct seasons and plenty of precipitation throughout the year.
Commute times in Rochester average less than 21 minutes, leaving plenty of time left over for friends and family instead of fighting traffic.
Nicknamed the "World's Image Centre," the city gave rise to innovative companies such as Kodak, Xerox, and Bausch & Lomb.
Rochester is still recognized as a center for higher education, medical, and technological development.
Cultural institutions in the Greater Rochester area include the Rochester Philharmonic Orchestra, International Museum of Photography and Film, and the Rochester Museum & Science Center.
Get Out the Map
Where to begin your search? Roofstock created a heat map of Rochester based on our Neighborhood Rating, a dynamic algorithm that enables you to make informed investment decisions by measuring school district quality, home values, employment rates, income levels and other vital investment criteria.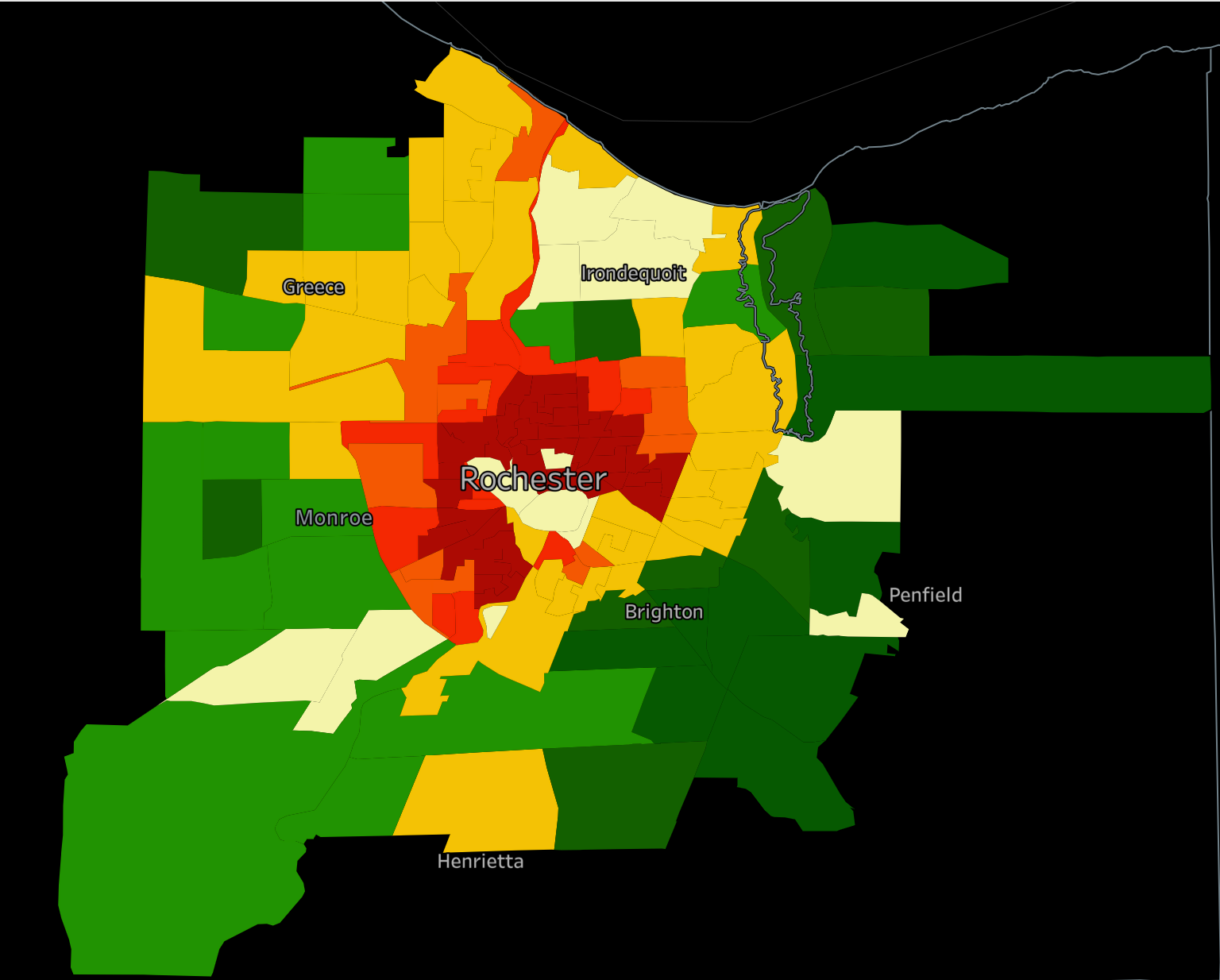 DARK GREEN: 4-5 star neighborhood
LIGHT GREEN: 3.5-4 star neighborhood
YELLOW: 2.5-3 star neighborhood
ORANGE: 2-star neighborhood
RED: 1-star neighborhood
Ready to invest in the Rochester housing market? If you haven't already done so, create your free Roofstock account and set up alerts. We'll notify you when we have a Rochester, New York investment property that matches your search criteria.