Last updated on May 13, 2020
Check out what's happening in the Phoenix investment property market. We've gathered data, research, market news and insight from local real estate professionals who know the market like the back of their hand.
Key takeaways about the Phoenix investment property market
Strong rental demand with little turnover
Strong population and job growth
Pro-business and pro-landlord
Emerging tech hub and a hotbed for startup activity
In the top 20 for U.S. News & World Report's 125 Best Places to Live in the USA
One of the lowest tax burdens in the country, relative to average annual gross rents
Quick links:
Say hello to Phoenix: Strong population growth, pro-business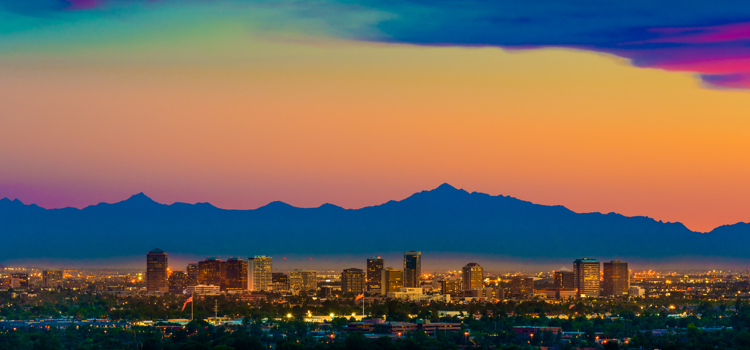 Founded in 1864 and incorporated in 1881, Phoenix is still relatively new, with most development starting in the 1980s. A cultural hub, the "Valley of the Sun" (or "Silicon Desert," as it's recently been nicknamed) is the fifth largest city in the nation with an estimated 2016 population of more than 1.6 million.
In 2017, Maricopa County (which includes Phoenix) was the fourth most populous county in the U.S. and saw a population gain of nearly 74,000—the most of any county, according to a March 2018 report from the U.S. Census Bureau. Phoenix alone had the largest numeric increase of any city between 2015 and 2016, adding about 88 people per day on average.
The Phoenix metropolitan area is home to many hospitals, medical centers, and institutions of higher education. Numerous high-tech and telecommunications companies have recently relocated there as well: In 2017 MoneyWatch named Phoenix the third fastest-growing tech city.
Phoenix also benefits from seasonal tourism and recreation (especially golf) thanks to an average 299 days of sunshine per year. The military has a significant presence in Phoenix, with Luke Air Force Base just a 40-minute drive from downtown.
Phoenix is emerging as one of the more modern cities in the nation and one of the fastest-expanding metropolitan areas in the country. The area boasts an expanding labor force, a healthy business environment and low costs of living. Rental rates in Phoenix are steadily trending upward, but are still considered affordable compared to the rest of the country.
Young people (ages 25-29) in particular are moving to Arizona in large numbers, and Forbes named the Phoenix-Mesa-Scottsdale Metropolitan Statistical Area a great city for young professionals based on salary, rent, employment prospects, networking opportunities and social outlook. Additionally, Phoenix recently made a huge jump from No. 44 to No. 19 on U.S. News & World Report's 125 Best Places to Live in the USA.
What our local experts in Phoenix have to say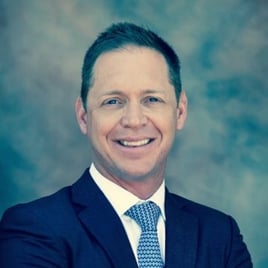 Marcus Ridgway is the founder of Treehouse Group, a property management company in Tempe, Arizona.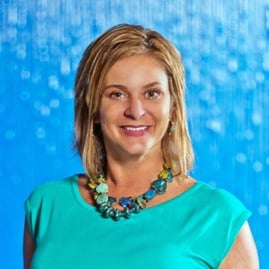 Melissa Shapiro is the Arizona Division President for North American Title Company.
Q: What are some of the things you like about the Phoenix investment property market?
Marcus
What a lot of people don't realize about Phoenix is that it has very little available public land, which makes it a hotbed for investment...You really have a very small percentage of all the total land that's available for buyers to buy homes. That supply and demand creates a great liquid market for investors and people to buy real estate in the general Phoenix metropolitan area.
Rental demand is very strong, with little turnover. Typical tenancy for single-family rentals has been 24 months and is moving closer to 36 months.
The freeway systems are very accessible. What most renters like about this market is the proximity to employment and transportation centers.
Climate is huge part of the appeal. Besides droughts, there's no natural disasters.
Phoenix has a very educated workforce supporting its many data and technology centers. It's a "safe place" for businesses to come.
Property taxes are some of the lowest in the country.
From an investment perspective, we have a government that is very pro business and very pro landlord...it's very easy for landlords to legally get control back of their property.
Phoenix is a very development-friendly environment.
Lots of job growth creation.
Melissa
From the aspect of single-family rentals, the Phoenix market is super hot right now and inventory is extremely low...it's an amazing rental market.
Solid returns coupled with steady rental demand: Cap rates for single-family rental homes in Phoenix are about 5.5% on average.
We've got some big industries—there are many big companies headquartered here, and it's one of the only states with five sports teams.
Schools systems are A-rated throughout Maricopa County
Phoenix is very diverse with a lot of culture and a rich arts community.
Phoenix is a big city with a small-town feel.
Q: What are some of the submarkets of the Phoenix metro area that you see as up-and-coming and appealing to single-family rental investors?
Melissa
The big-growth areas are Gilbert, Chandler and Mesa. Those are family-oriented areas and the price point is close to $100 per square foot. I would definitely concentrate in the Southeast Valley where families are migrating to and the price-per-square foot is reasonable. There's a big renter's market there.
Marcus
Gilbert - One of the key drivers for landlords should be school districts. You'll find turnover is lower in better school districts. The No. 4 school district in the nation is Gibert, so you want to be in Gilbert if you're renting to families. Even better: You want to be on the border of Gilbert and Mesa, because Mesa has lower city taxes than Gilbert. So if you're on the border you get access to the Gilbert schools, but you're paying Mesa city taxes.
Mesa is also seeing a lot of growth, along with Queen Creek and the San Tan Valley. Those areas are located near big employment centers (particularly jail systems and federal penitentiaries) in the town of Florence. In terms of hierarchy, or distance to Phoenix, it's Tempe, Gilbert, Mesa, Queen Creek and then San Tan Valley.
Queen Creek is a really up-and-coming market. There are lots of couples and families wanting to be out there, thanks to good schools, lots of employment, lots of entertainment and good arterials to get you back into the centers of the city.
If you want to go south of the city, look at Maricopa. This is a bedroom community about 20-30 minutes outside of the Phoenix market. The commute can get kind of congested, but it drives a lot of people there and there's a lot of demand. It wouldn't be my No. 1 market to own a rental, but there are rental opportunities there.
Q: What's the renter demographic like in Phoenix?
Marcus
The Phoenix area has major engineering, technology and physics centers that attract millennials. A few examples of those major employers include Orbitel Communications, Boeing, and Intel. Phoenix has a healthy mix of families, millennials and retirees, but is a younger community overall. Gilbert and Chandler in particular is mostly all families.
Melissa
A large percentage of Phoenix's renters are millennials—they haven't jumped on the bandwagon of commitment yet. They like to be fluid and flexible and not tied down.
Job relocation is another element fueling rental demand. Luke Airforce Base is just a 40 minute drive from downtown Phoenix, and medical professionals serving the area's many medical industries relocate to the area on a steady basis.
Q: How has the Phoenix investment property market changed in the last 5-10 years?
Melissa
The building and the land development has just exploded. It's not even the same city as it was 10 years ago. The Phoenix area in general is fairly new, and didn't see a big growth influx until air conditioning was introduced in the 1950s. If you look at other markets like parts of Michigan, Ohio, Indiana, etc., all the houses there were built in the 1800s. You don't see that here at all, aside from some of the small historic districts. The majority of homes here were built in the 1980s and up.
Phoenix stats and data
Renter income, while much lower than homeowners, increased faster over the past five years (16% vs. 13%)
Phoenix employment declined longer than the overall national employment and started to recover more slowly in the early stages. However, for the last several years, average employment growth has almost doubled the national average.
Industry employment in Phoenix mimics the national average with the exception of notably higher employment in the high-wage sectors of tech, finance, insurance, and real estate.
Residents in the Phoenix-Mesa-Scottsdale, AZ metropolitan statistical area have a median age of 36.5 and a median household income of $58,075
The unemployment rate in Phoenix is 4.1% (the national unemployment rate as of April 2018 is 3.9%)
Phoenix metro home values have gone up 8.7% over the past year and Zillow predicts they will rise 3.9% within the next year
Sources: Zillow, U.S. Census Bureau, Bureau of Labor Statistics
Phoenix real estate market news
"The 20 Best Cities to Own Investment Properties" - Business Insider, Nov. 8, 2017
"Rental property owners in Phoenix will find favorable conditions such as one of the highest rates of population growth and better-than-average employment growth. The median home value in Phoenix increased by a solid 9.5 percent."
"Phoenix One of the Top 20 Places to Live in U.S." - Phoenix Business Journal
"The U.S. News & World Report ranking is the latest feather in the cap for Phoenix, which has fared well on a string of strong economic indicators and rankings. The Valley was No. 1 for small-business wage growth, as well as population growth. We also are a top market for construction job growth."
"The Seven Sizzling Housing Markets" - John Burns Real Estate Consulting, March 14, 2018
"Phoenix has risen from the ashes and is no longer a foreclosure capital. Some of our builder clients report the best start to the year since 2005! Oversupply is not an issue this time around. Months of resale supply stays low at 2 months, while single-family permits remain 66% below prior peak. Sales volume for both new and resales remains robust at 124K total transactions (second only to Atlanta). Among the Sizzling Seven, Phoenix exhibits the most relative affordability, supporting the MSA in the long term. Phoenix has also transitioned smoothly into a more diversified economy."
"Single-Family Rentals Increased Faster than Apartments in 22 of 30 Big Cities, Led by Phoenix" - RentCafe, April 12, 2018
"With some of the largest numbers of foreclosures and sharpest drops in home values during the housing bust, the city of Phoenix tops the list of cities with the biggest percentage increase in single-family rentals. According to U.S. Census estimates, the number of houses for rent in Phoenix increased by a whopping 77% (from 56,900 in 2007 to 100,800 in 2016). Phoenix saw about 44,000 single-family homes turn into rentals during this 10-year period, the largest gain among the 30 cities analyzed."
"HouseCanary's Fourth Quarter Rental Investment Index Reveals Pockets of Opportunity in the Southwest" - HouseCanary, Jan. 29th, 2018
"Our latest data show that from Nevada to Texas, metros in the Southwest—like Phoenix and Las Vegas—have certain hyper-local areas where rental investors can find homes that will generate higher-than-average rental yields for them, even where home prices continue to increase."
"Top Real Estate Markets for 2017" (Phoenix is No. 1) Realtor.com, Dec 1, 2016
"The top 10 markets all benefit from strong growth dynamics: population, jobs, and households...They all have low unemployment that's heading lower, which buoys consumer confidence."
Find your next investment property in Phoenix