Last updated on October 16, 2020
Roofstock is excited to announce the launch of the Transaction Tracker - a personalized dashboard that helps Roofstock buyers navigate the closing process and takes us one step closer to a completely digital, fully transparent real estate transaction. The dashboard updates buyers on the status of their closing and key milestones along with the critical documents and key members of the Roofstock team helping them through the process.
How does the Transaction Tracker work?
1. Track your active offers and be able to accept or make a counter-offer.


2. View transaction summary including critical dates, Roofstock team members, and key documents.

3. Complete your buyer profile and digitally sign the Purchase and Sale Agreement (PSA).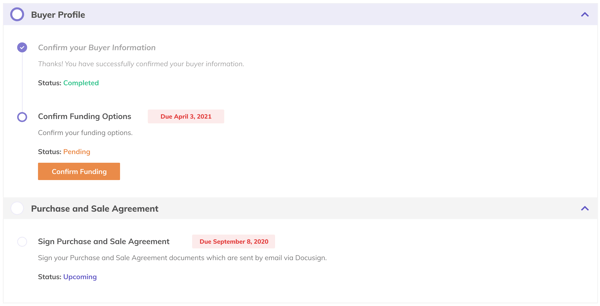 4. Track key milestones and due dates through close of your transaction.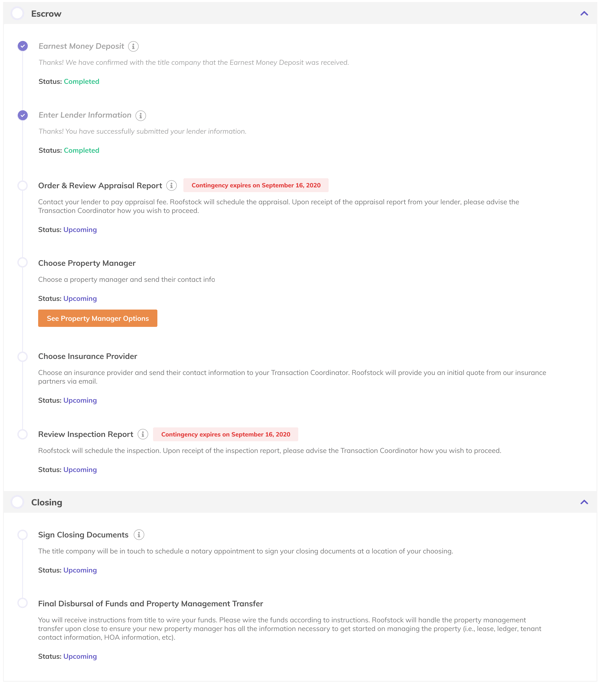 The Transaction Tracker is a one-stop dashboard that lets you seamlessly navigate the closing of a real estate transaction:
Real-time updates showing where you are in the buying process
Streamlined workflows to virtually eliminate paperwork backlogs
Single online source to upload, share, and store closing documents
Seamless communication between you and your Roofstock team
Why Did Roofstock Build the Transaction Tracker?
There are hundreds of steps, countless documents to put together, and lots of different people involved when you're trying to close a real estate transaction. Real estate closings can be daunting for anyone, especially if you're a first time buyer or have a full time job.
Even if you have a real estate agent, transaction coordinator, and property manager on your team, the fact is that the buck stops with you. The more variables there are in a transaction, the greater the risk of making an error and having your deal fall through.
Roofstock built the Transaction Tracker to bring transparency to real estate closings and give our customers more control. By removing the mystery of what happens next in your closing process, it's easy to stay on top of everything that needs to be done. You can see at a glance the exact timelines and milestones in your transaction, and you know who to contact if you have questions or need help.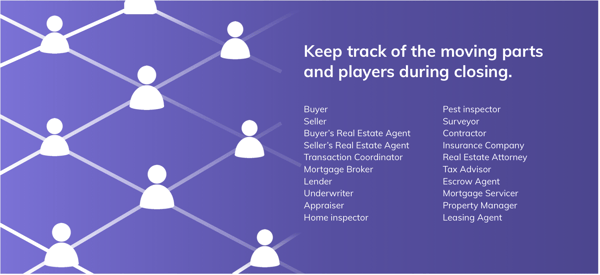 Making Real Estate Investing Better
At Roofstock, we're continuously thinking about how to make real estate investing accessible, cost-effective and simple where the transparency of information is matched by the ease of transaction.
We're excited to roll out the Transaction Tracker. When you have a minute, drop us a quick note at invest@roofstock.com and give us your feedback. At Roofstock, we want to make sure we're doing the very best possible job to help make your real estate investing better than ever.