Last updated on October 29, 2021
Last year nearly 6.5 million homes were sold in the U.S., and that figure is projected to increase to 7.1 million by the end of this year. Of course, not every home that sells is in perfect condition.
Sometimes a seller doesn't have the money or time to make needed repairs, preferring instead to sell a home as is. In this article we'll explain how to sell a house in poor condition, where to find buyers for a home that needs repair, and what poor condition really means.
---
Key Takeaways
A home in poor condition may need minor cosmetic repairs, major updating, or be literally uninhabitable.
Selling a home as-is means the buyer is responsible for making any needed repairs.
Home owners who make repairs should analyze the potential ROI to ensure the sale price of the home will increase more than the cost of repairs.
Good ways to sell a house in poor condition include iBuying companies, FSBOs, and the Roofstock Marketplace.
People in the real estate business know that there's a buyer for everything, even a house that's in poor condition.
---
What Does Poor Condition Mean?
The description "poor condition" (or "fixer-upper") means different things to different people. There are three main ways to grade a home that's in poor condition, ranging from requiring cosmetic repairs and updating to a house that is literally uninhabitable:
Needs Cosmetic Repairs & Updating
It's entirely possible for a home to be in good or fair condition, yet receive negative marks from a buyer because the property shows poorly. A house that needs minor fixing up can generate negative feedback from a potential owner-occupant and a lower than expected offer price.
Typical items that buyers consider to be signs of a home in poor condition include:
Poor curb appeal, with a front yard filled with weeds or unwatered trees.
Paint inside and out that is chipped, cracked, peeling or an unattractive color.
Stained flooring or worn out carpeting that looks like it hasn't been cleaned in years.
Outdated plumbing and light fixtures in the kitchen and bathrooms.
Cabinets, closets, and interior doors that are in serious need of updating.
Cluttered interior making it hard to appreciate the true size of every room.
Deferred Maintenance with Obvious Damage
A house may also require repairs that are obvious to everyone. Items that require time and extra money to repair or replace include:
Roof damage and wood rot caused by excessive moisture or a rodent infestation.
Foundation issues that may eventually cause floors to sag and doors to not close properly.
Major stains, cracks, and scrapes in flooring throughout the house.
Plumbing and electrical problems that may lead to potential health hazards if left unattended.
Heating and cooling systems that are still working but will soon need to be replaced.
Outdated kitchens and bathrooms seriously in need of renovation.
Literally Uninhabitable
An uninhabitable home may be unfit for human occupation because it doesn't comply with basic living and safety standards. Properties like these are frequently purchased by real estate wholesalers and home flippers who have the money and expertise to buy rundown homes and make them livable again:
Presence of black mold, lead, or asbestos requiring costly remediation.
Extensive foundation issues or major roof damage.
Termite infestation requiring a significant amount of reconstruction.
Serious plumbing and electrical problems such as outdated lead pipes or aluminum wiring that doesn't meet building codes.
HVAC (heating, ventilation, air conditioning) or water heater that no longer functions.
Chimney damaged so badly that using the fireplace could be hazardous.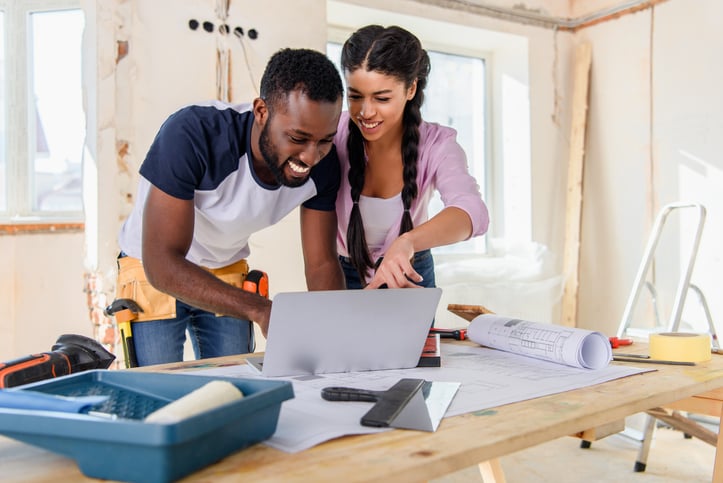 Options for Selling a House in Poor Condition
Understanding the true condition of a home makes it easier to narrow down the options for selling. Here are three options to consider:
Option #1: Invest in Major Repairs & Upgrades
Sometimes it makes sense to do needed updating and repairs to obtain the highest possible sales price. However, sellers should be aware that not every renovation offers the same return on investment (ROI).
According to Freddie Mac, these are the top home improvement projects with the best ROI:
| | | |
| --- | --- | --- |
| Project | Estimated Cost | ROI |
| Stone veneer on home facade | $9,357 | 95.6% |
| Garage door | $3,695 | 94.5% |
| Minor kitchen remodel | $23,452 | 77.6% |
| Siding on exterior of home | $14,359 | 74.7% |
| Windows (new) | $17,641 | 72.3% |
| Wood deck | $14,360 | 72.1% |
For sellers and buyers looking for a cost-effective way for financing or refinancing home renovations and repairs, the Freddie Mac CHOICERenovation mortgage may be a good option.
Option #2: Make the Easy & Inexpensive Fixes
Not everyone has thousands of dollars lying around to make costly and extensive repairs and upgrades. Fortunately, there are several things a seller can do to make a house in poor condition more appealing to prospective buyers:
Clean up existing landscaping with perennial plants and fresh sod or grass seed.
Repaint exterior of the home or power wash siding and brick.
Install a new front door to help enhance curb appeal.
Freshen up interior rooms with neutral stock paint colors purchased at the local home improvement store.
Replace old faucets and outdated lighting fixtures using a trusted handyman.
Refinish kitchen and bathroom cabinets with a professional cabinet refinisher.
Update cabinet drawer handles and knobs for an inexpensive facelift.
Install ceiling fans and upgrade window coverings.
Option #3: Sell the Home As Is
Sometimes the best option for selling a house in poor condition is to leave things the way they are and sell as is, where is.
When a home is listed for sale as-is, buyers are responsible for making any repairs discovered during a home inspection. Some buyers will try to renegotiate the purchase price if there is a lot of work to be done. A seller can agree to negotiate, or tell the buyer to take it or leave it if the purchase price is already fair.
But even when a home is sold as is, there are still a few things a seller can do to improve the odds of attracting a buyer:
Weed and mow the lawn, and prune any trees and shrubs.
Declutter the house by putting as many personal items as possible into a self-storage unit instead of the garage.
Deep clean the home by hiring a professional cleaning company.
Professionally clean the carpet to make even old carpeting look newer.
How to Decide if Repairs are Worth Doing
There are several factors sellers consider before spending money on upgrades and repairs to sell a house in poor condition:
1. Analyze current market conditions
In many real estate markets across the country, the demand for housing is so strong that even a house in poor condition may receive multiple offers shortly after being listed for sale. A seller's market can present a good opportunity for getting a good price for a house in poor condition.
2. Order a pre-listing inspection
In some cases, sellers will choose to have a home inspector create a report before listing the home for sale. Knowing what needs to be fixed makes it easier to set a fair asking price and helps prevent a seller from getting caught off guard by a buyer's inspection report. Keep in mind that once a home is inspected, sellers in most states are required to disclose known material issues to buyers, such as structural or mechanical problems (like plumbing or electrical issues).
3. Calculate the ROI
Making repairs to a house in poor condition may not make sense if a seller doesn't make more money than the amount spent. After weighing the value vs. spend ratio, a seller may decide to simply lower the asking price to compensate a buyer for work that needs to be done.
4. Evaluate the competition
A comparative market analysis (CMA) is used to estimate the value of a home by comparing it to similar houses that have recently sold in the same area or neighborhood. Even if a house is in poor condition, it may still sell for a decent price depending on the neighborhood or if the area has a good mixture of as-is, partially remodeled, and fully renovated homes.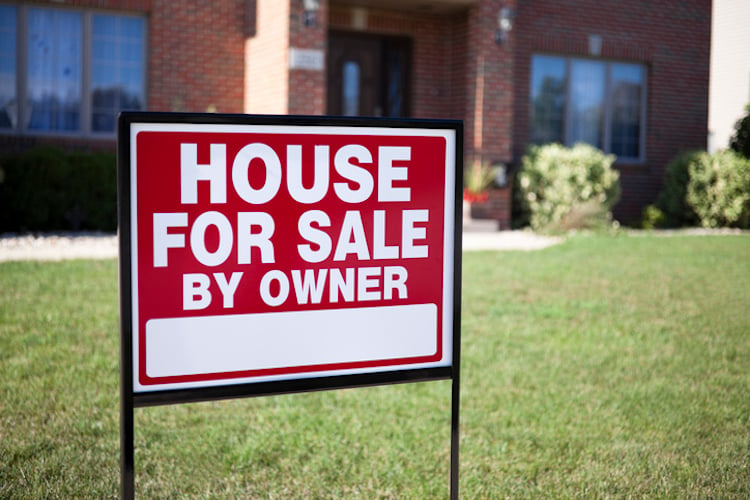 How to Sell a House in Poor Condition
Many owners with homes in need of repairs go the traditional route by listing with a real estate agent and putting the home on the MLS. However, there are some other options for selling a house in poor condition that could be beneficial:
Roofstock Marketplace
Houses listed for sale on Roofstock reach a global audience of buyers without physical open houses or showings. Roofstock is the #1 marketplace for buying and selling investment properties, with over $3 billion in transactions completed in less than six years.
Offers through Roofstock are managed completely online and, once a bid is accepted, Roofstock works to ensure transactions close smoothly and efficiently.
You can also see if your property qualifies for a cash offer through Roofstock Offers here.
iBuying Companies
iBuyers make cash offers on homes (sometimes sight unseen) using an automated valuation model to determine a fair offer price. Sellers maintain complete control, and have the right to accept, reject, or negotiate an offer.
Discount MLS Listing
Flat rate or discount fee real estate agents list homes on the MLS with a standard set of services. In exchange for a lower sales commission, sellers need to do some of the work such as holding an open house or working with a buyer's agent to schedule a showing. Using a discount MLS listing to sell a house in poor condition could be a good option for owners in a seller's market who have extra time on their hands.
For Sale By Owner
Sellers who don't mind being entirely hands-on may find the for sale by owner (FSBO) approach is an attractive way to sell a house in poor condition. Because there's no real estate agent involved, the owner may be responsible for preparing the property for sale, listing and marketing, negotiating contracts, and scheduling inspections once an offer is accepted.
Some of the top FSBO websites include:
Tips For Marketing a House in Poor Condition
Selling a house in poor condition can be frustrating at times, with buyers making low-ball offers hoping that one will stick. However, selling a home that needs some work doesn't necessarily mean accepting the first offer that comes along.
Here are a few marketing tips for selling a house in poor condition to help maximize the potential profit when the home is sold:
Accentuate the positives and downplay the negatives by letting potential buyers know about the size of the home, neighborhood, school district, and nearby amenities.
Disclose any needed repairs or defects discovered on a pre-listing inspection report to help the buyer write a realistic offer.
Make minor improvements such as repainting and cleaning up the landscaping to potentially add thousands of dollars to the price a buyer is willing to pay.
Price smart and realistically by taking into account the cost of repairs a buyer will need to make and the overall demand for housing in the local real estate market.
Concessions are part of the normal negotiating process, so be prepared for a lower offer price for a home that is sold as is.