Last updated on August 4, 2022
Every day of the year, qualified buyers are searching the market for good real estate deals that nobody else knows about.
Selling off market is a strategy some owners and investors use to find the most qualified buyers willing to offer the right price and close quickly without marketing a home to the general public.
In this article, we'll explain what selling off the market is and how it works, and discuss the pros and cons of an off-market listing.
---
Key takeaways
Selling off market is an alternative to a traditional listing on the MLS.
Other names for selling off market include pocket listing and FSBO (for sale by owner) listing.
Owners and investors may choose to sell off market when the home is occupied by renters, to look for a cash buyer, and to save on the sales commission.
Selling a home off market can mean less exposure for the home, which is a drawback for owners who want to sell to the general public.
Four steps for selling off market are researching local market trends, determining fair market value, preparing for the sale, and listing and closing the transaction.
---
What is selling off market?
In the real estate business, selling off market means that a property is not listed or marketed for sale to the general public.
A home being sold off market – sometimes also known as a pocket listing or FSBO listing - is one that is not listed on the local multiple listing services (MLS) and available to every licensed real estate agent, along with his or her clients.
When a home is listed for sale on the MLS, details about the property are also syndicated to other online listing websites such as Realtor.com, Trulia, and Zillow.
On the other hand, selling off market gives an owner more control over the entire transaction, including who is involved in the deal and how the property is marketed.
For example, an investor selling a turnkey single-family rental home occupied by a tenant normally isn't interested in spending time holding open houses that anybody and their brother can walk into, or letting curious neighbors take a sneak peak at the rental next door.
By selling off market, an investor can limit access to the listing to the most serious buyers by doing an in-person deal or listing the rental home for sale on a platform like Roofstock.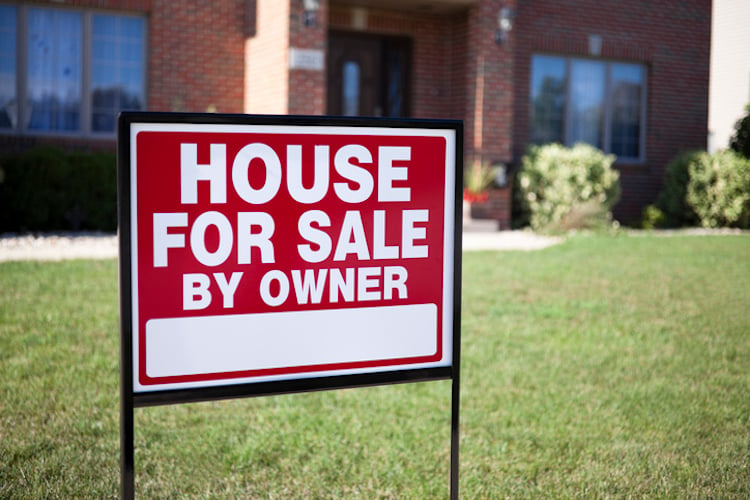 Why do owners sell off market?
Although some real estate agents may advise their clients to avoid off-market listings, there are several potential advantages to selling off market:
1. Home occupied by renters
Selling a home off market is a strategy landlords use when the property is occupied by renters. Tenants have rights, and even when the proper notice is given, renters usually don't want to constantly have their lives interrupted by real estate agents traipsing in and out of the home.
By selling a tenant occupied home off the market, a landlord can make sure the property stays leased, and keep collecting the rental income until a qualified buyer is found and the contract is negotiated. Oftentimes, a tenant may not even know the home is for sale, because the transaction is confidential and private.
2. Lower sales commission
According to Realtor.com, selling a house the traditional way on the MLS normally costs a seller about 8% of the sales price, including a sales commission of around 6%, split between the buyer's agent and the seller's agent.
On the other hand, selling off market may help to lower the sales commission, provided that there aren't two real estate agents involved. For example, the fee for selling on Roofstock is only 3% or $2,500, whichever is greater. This could mean more money ends up in the pocket of the seller, right where it belongs.
3. Major repairs required
Another reason owners sell off market is when the property needs a significant amount of repairs. Homes normally need to be in good condition for a conventional sale, but making thousands of dollars in repairs to a home that's going to be sold anyway can put unnecessary financial stress on a seller.
Because selling off market gives an owner more control over the transaction, it may be easier to target buyers who understand after repair value (ARV) and who are willing to make a reasonable offer in line with the amount of work involved.
4. Distressed property sale
In many parts of the country, the economy is going through a K-shaped recovery, with some industry sectors performing much better than others. Homeowners without a job or facing some other financial crunch often need to sell quickly to avoid foreclosure or bankruptcy.
In a traditional sale, buyers typically include a financing contingency in the purchase agreement. That means if the buyer can't get a loan with an interest rate and terms they like, the buyer can cancel the transaction and the deal will fall through. Selling off market allows a seller to look for qualified buyers who already have financing arranged and are able to close fast.
5. Looking for a cash buyer
Some real estate investors prefer to pay cash up front in order to lock in a good deal. That can make selling off market a good strategy for sellers looking for cash buyers.
Sellers can avoid making unnecessary repairs, staging a home for sales, or paying high sales commissions. Buyers can bypass the traditional sales process, creating a potential win-win for buyers and sellers with an off-market listing.
Pros and cons of an off market sale
While some owners may be tempted to sell off market solely to save on the sales commission, an off-market listing isn't necessarily the right choice for everyone. Here are pros and cons to consider before selling off market:
Pros of an off market sale
Avoid having to stage a home, schedule showings, and hold open houses for the general public.
Arrange a faster sale with better terms for both parties by negotiating with a buyer face-to-face instead of through an intermediary, if choosing to forego an agent.
Maintain privacy and confidentiality throughout the transaction to better protect the personal matters of the seller and tenants who are occupying the property.
Pay a reduced sales commission if there is only one agent involved, saving thousands of dollars or more, depending on the selling price of the home.
Cons of an off market sale
Selling off market means less exposure and publicity for the home, which is a drawback for owners selling to the general public.
Lower odds of a bidding war erupting when an off-market listing is targeted to a select number of qualified buyers who can close on the deal quickly.
Sellers who don't have much experience selling a home may require hands-on guidance from a listing agent to assist with tasks such as contract negotiation and closing escrow.
Risk of underpricing or over pricing the property unless a seller understands how to run sales comparables and determine fair market value.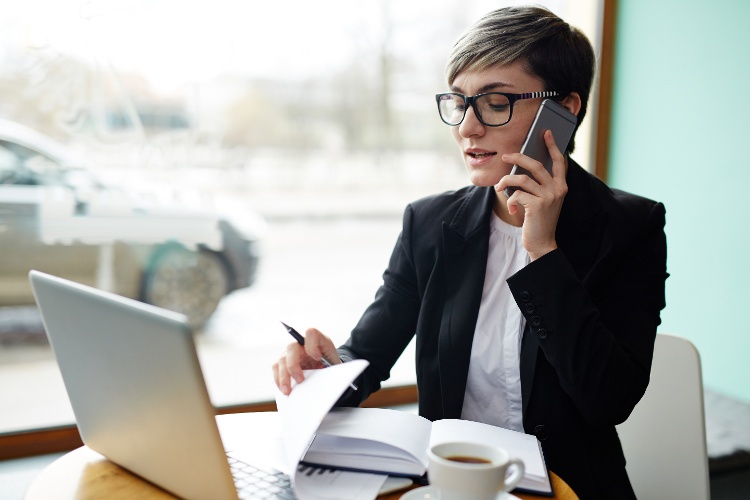 How to sell off market
Here are the general steps to follow for property owners and real estate investors who decide the selling off market makes the most sense:
1. Research the market
Real estate markets can be seller's markets where there are more potential buyers than homes available, buyer's markets, or balanced markets. Understanding which phase of the real estate cycle the market is in can help determine trends and the potential demand for an off-market listing.
2. Determine property value
Some sellers hire an appraiser to determine the market value of a home before setting a listing price. Others use online resources such as Zillow, Trulia, or Realtor.com to help understand a homes' rental potential.
3. Prepare the property
Selling off market generally requires fewer repairs and busy work like staging compared to a traditional listing. However, investors who own a rental home may want to prepare documents such as recent profit and loss statements, a list of recent capital repairs, and a rent roll along with a copy of the existing lease.
4. List and sell the property
Create an attention-grabbing listing description along with eye-catching photos, or videos that highlight the best features of the property. The Roofstock Marketplace offers an easy 4-step process to submit a listing, perform up-front due diligence, launch the listing, and receive offers and close.
Other common ways to sell off market include working with a wholesaler, listing on FSBO.com, or working with an agent who has a network of buyers interested in your property type.
Closing thoughts
Selling off market may offer owners and investors several potential advantages, including not having to deal with the general public, not disrupting the tenant and losing rental income, and saving money on the sales commission.
While some real estate agents may argue that off-marketing listings don't get the best price, others beg to differ. Sometimes, buyers feel they are getting a better deal because the home is selling off market, which can add a sense of urgency to negotiate a purchase contract and quickly close the deal.