The housing market in Toledo and the rest of Northwestern Ohio is expected to remain strong this year. Transaction volumes are projected to rise while prices barely decline, making real estate in Toledo even more affordable than it already is.
In fact, the Toledo Blade recently reported that affordable housing is always one of the bright spots in Toledo, with the investment dollar going much further than other Ohio cities such as Cleveland and Dayton. Despite the low cost of housing in the city, Toledo is very much a rental market, with nearly half of the households renting rather than owning.
Toledo is in northwest Ohio, located along the shores of Lake Erie and less than a one hour drive from Detroit. The economy is powered by the transportation, manufacturing, auto assembly, education and healthcare, and glass manufacturing sectors, earning Toledo the nickname "The Glass City".
Population and job growth in the Toledo Metro area are slow and steady. Combined with affordable real estate prices and rising rents, it's no wonder that investors are finding a lot to love about the Toledo real estate market in 2020.
>>Explore Roofstock's Toledo Investment Properties here.
Population Growth
Toledo is starting to see a slow-down in population growth, the same as most cities in Ohio. However, one demographic group that keeps coming to Toledo is Millennials. In fact, 69% of the people moving to Toledo are in their 20s and 30s, helping Toledo rank 8th last year for Millennials on the move.
Key Population Stats:
City of Toledo is home to about 275,000 residents with more than 608,000 living in the Toledo metropolitan area.
Toledo is the 4th most populated city in Ohio and the 6th-largest MSA in the state.
Toledo MSA is comprised of Fulton, Wood, and Lucas counties (the county Toledo is located in).
Toledo has strong economic ties to Detroit, located just 40 miles north of Toledo, and is part of the Great Lakes Megalopolis.
Population in Toledo declined 0.54% last year.
Median age in Toledo is 35 years vs. 39 median age for the State of Ohio.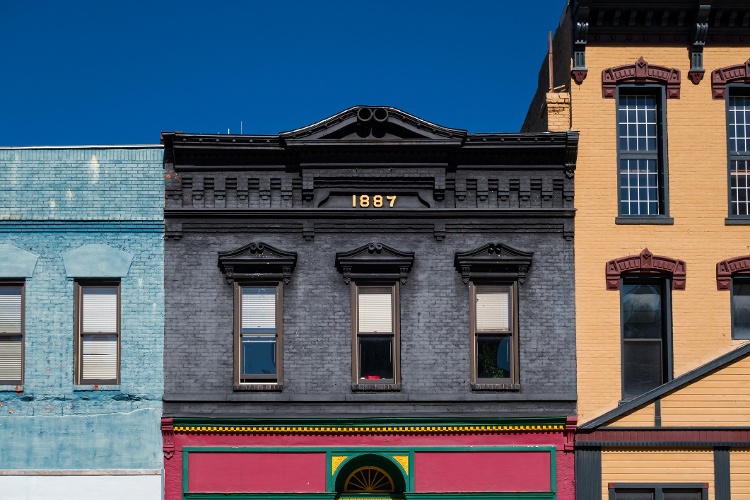 Job Market
Kiplinger expects the Ohio job market to grow by 0.8%, about the same as last year. Although growth will be greatest in the much larger Ohio cities of Cleveland and Columbus, the publication notes that smaller cities like Toledo will also show signs of growth this year.
Key Employment Stats:
GDP of Toledo MSA is nearly $35 billion, according to the Federal Reserve Bank of St. Louis, and has grown by more than 14% since 2009.
Job growth in Toledo was 0.7% last year and has been named third in the nation for economic development among mid-sized cities.
Unemployment rate in Toledo is 4% and has declined by 0.5% year-over-year.
Target industry clusters in Toledo and Lucas County include plastics and automotive components, engineering services, logistics and warehousing, biomedical and advanced manufacturing.
Fortune 500 and Fortune 1000 companies headquartered in the Toledo metropolitan area are Dana Incorporated, Owens Corning, The Andersons Inc., Owens Illinois, and HCR ManorCare.
Largest employers in Toledo and Lucas County include ProMedica, Mercy Health, Bowling Green State University, The University of Toledo, The Andersons, GM, HCR ManorCare, First Solar, Welltower real estate investment trust, and Marathon Petroleum Corporation.
Some of the major colleges and universities in Toledo are The University of Toledo, University of Toledo College of Medicine and Life Sciences, Davis College, and Owens Community College.
86% of Toledo residents are high school graduates or greater, while 18.7% hold a bachelor's degree or advanced degree.
Interstate highways I-70 and I-80 run through Toledo and put the region within an 8-hour drive of 60% of the U.S. population.
Toledo is a main hub and artery for freight rail lines Norfolk & Southern and CSX.
Port of Toledo provides large freight and bulk commodity shipping service throughout the Great Lakes Region.
Toledo Express Airport (TOL) is served by Allegiant and American Airlines providing non-stop service to Orlando, Tampa, Fort Myers, Charlotte, and Chicago.
Real Estate Market
A recent report from news station WTOL 11 in Toledo notes that Northwest Ohio is currently a sellers market, saying the housing market should stay strong in 2020.
However, judging by the number of underwater mortgages in the market, the balance could quickly shift from sellers to buyers. According to Yahoo Finance, nearly 1 out of 4 homes in Toledo have negative equity.
Key Market Stats:
The median listing price of a house in Toledo is $79,900 while the median selling price is $85,400 according to Zillow (as of January 2020).
Square foot listing price in Toledo is $66 vs. $92 per square foot in the Toledo Metro area.
Home values in Toledo increased by 7.2% last year and by more than 43% since May 2013 based on the Zillow Home Value Index.
Average days on market is 71.
During the listing period 17.3% of the houses for sale in Toledo have a reduction to the listing price.
24.7% of the homes in Toledo have a negative equity vs. 8.2% nationally.
1.7% of the homes in Toledo have a delinquent mortgage vs. 1.1% U.S. average.
Neighborhoods in Toledo with the highest home values include West Gate and DeVeaux.
Onyx and South Side are two neighborhoods in Toledo with the lowest home values.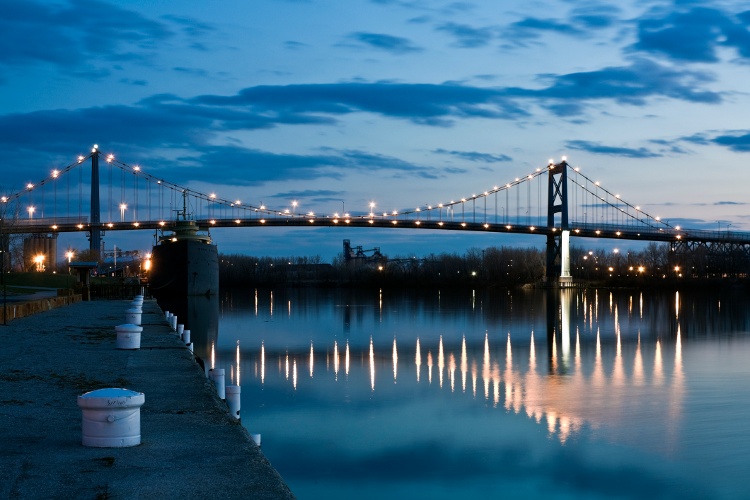 Strong Renters' Market
MarketWatch recently named Toledo as one of the 25 cities in the U.S. where a Social Security check will easily cover the rent.
That's probably one of the reasons why nearly half of the households in Toledo rent rather than own. It may also be why the real estate market in Toledo is strong and steady. According to Realtor.com, home prices this year should declined by only 0.1% with sales growth increasing by 5%.
Key Market Stats:
Median rent in Toledo is $872 per month vs. $1,077 per month for the Toledo Metro area.
Rents in Toledo increased by an average of 3% over the past year, according to RENTCafé.
47% of the housing units in Toledo rent for between $501 and $700 per month.
Nearly 49% of the households in Toledo are renter-occupied.
Neighborhoods in Toledo with the lowest rents include La Onda, Point Place, and Shoreland where rents average $564 per month.
Neighborhoods in Toledo with the highest rents include Scott Park, Secor Gardens, and Westmoreland where monthly rents average $981.
Historic Price Changes & Housing Affordability
When narrowing down the options of which real estate markets to buy property in, investors usually include data on home price changes and housing affordability in their analysis.
Historic prices changes may indicate the potential for future property appreciation. How affordable houses are to buy can help indicate the potential demand for rental property, everything else being equal.
Each quarter the FHA releases up-to-date data on the change in home prices for all markets across the U.S. The most recent FHA 2019 Q3 House Price Index report for the Toledo MSA (including purchases and refinance mortgages) shows:
Over the past five years home prices have increased in Toledo by 23.42%
Over the past year prices have increased by 3.83%
Over the last quarter home prices in Toledo have increased by 0.59%
The Housing Affordability Index (HAI) from the National Association of Realtors (NAR) is a report showing how affordable it is to buy a home in every market throughout the U.S.
However, markets where houses are affordable aren't necessarily bad rental markets. For example, even though homes in Toledo are very affordable to buy relative to other cities in the U.S., nearly 50% of the households rent rather than own.
This may be due to various factors including economic levels, low supply of housing inventory, and lifestyle preferences.
The Housing Affordability Index from the National Association of Realtors uses 100 as a baseline affordability index number. The greater a market's HAI is above 100, the more affordable a market is, everything else being equal. When creating the analysis, the NAR looks at median family income compared to the median price of an existing single-family home purchased using a conventional mortgage with 20% down.
Based on the NAR's latest report, the HAI for the Toledo MSA was 285.3 in 2018, the most recent year available. This means that the median family has almost three times the income needed to purchase a median priced, single-family resale home in the Toledo metro area.
Quality of Life
Livability.com recently advised millennials to take a second look at living and working in Toledo, Ohio. People are friendly, the city is affordable, and there's plenty of culture and opportunity.
A millennial-friendly city is also a great place for rental property investors. That's because the millennials often prefer to rent rather than buy a home.
Key Quality of Life Stats:
Forbes gives Toledo solid rankings as a best place for business and careers, cost of doing business, job growth, and education.
Cost of living in Toledo is 13% below the national average.
Niche.com says Toledo is the 8th-best place to live in Lucas County (where Toledo is located) and gives the city strong ratings for nightlife, diversity, and family living.
Attractions in Lucas County include the Toledo Museum of Art, Toledo Zoo, Lake Erie and the Maumee River, and vast network of forests and wetlands.
Climate in Toledo is humid continental with four distinct seasons, warm and humid summers and cold snowy winters.
Toledo is home to a variety of companies manufacturing glass windows, bottles, and art, earning the nickname "The Glass City".
U.S. News & World Report ranks Toledo among the top 100 cities in the country to live and to retire.
ProMedica Toledo Hospital and Advanced Specialty Hospital of Toledo are ranked as two of the best healthcare facilities in the city.
The Automobile Racing Club of America is headquartered in Toledo and the Highland Meadows Golf Club hosts the annual LPGA Marathon Classic.
Get Out the Map
Where to begin your search? Roofstock created a heat map of Toledo based on our Neighborhood Rating, a dynamic algorithm that enables you to make informed investment decisions by measuring school district quality, home values, employment rates, income levels and other vital investment criteria.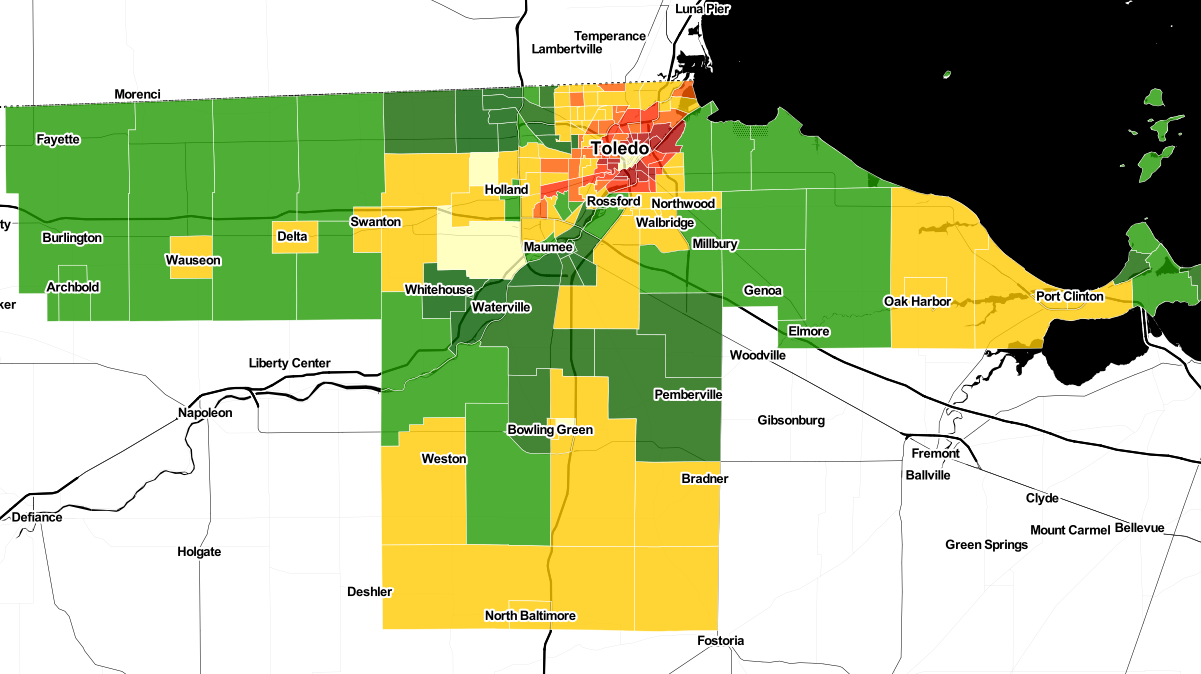 DARK GREEN: 4-5 star neighborhood
LIGHT GREEN: 3.5-4 star neighborhood
YELLOW: 2.5-3 star neighborhood
ORANGE: 2 star neighborhood
RED: 1 star neighborhood
Ready to invest in the Toledo housing market? If you haven't already done so, create your free Roofstock account and set up alerts. We'll notify you when we have a Toledo investment property that matches your search criteria.