Last updated on September 15, 2021
Homes in Virginia Beach are selling faster, often with multiple offers above the listing price. Although the number of listings continue to decline, sales transactions are rising, showing how strong the demand for real estate in Virginia Beach.
Activity in the real estate market, relative affordability, and quality of life are three of the reasons why Virginia Beach is ranked as one of the best places to rent in America by WalletHub.
Over 50% of the residents are millennials and baby boomers, making the market perfect for rental property investors. The quality of life is one of the best in the country, and with only about six weeks of inventory currently on the market, housing in Virginia Beach is in short supply.
Originally settled back in 1607, Virginia Beach is located in the southeastern corner of Virginia and still has a suburban small-town feel, even though the city is the most populated in the state.
Situated along the Atlantic Ocean at the mouth of Chesapeake Bay, Virginia Beach has miles of beaches and a balanced economy including advanced manufacturing, defense contractors, national and international corporate headquarters, and smaller locally-owned businesses.
Keep reading to learn about Virginia Beach's market and what it means for rental property investors in 2021.
Population Growth
Population growth in Virginia Beach has been slow and steady throughout the years. Bloomberg recently named Virginia Beach one of the slowest-growing cities in the U.S., along with Albuquerque, Wichita, and El Paso.
The population in Virginia Beach has grown by about 3.3% since the 2010 census, remained relatively flat in 2018, then increased by 0.27% last year. Real estate investors seeking long-term predictable market performance may find Virginia Beach a good match for a buy-and-hold investment strategy.
Key Population Stats:
Virginia Beach is the largest city in Virginia with a population of nearly 500,000 in the city and 1.73 million people in the metropolitan area.
Population of Virginia Beach has grown by 0.274% year-over-year.
Over the last 10 years, the population of Virginia Beach has grown by 3.3%.
Metro Virginia Beach includes the Hampton Roads metropolitan area, and the cities of Chesapeake, Hampton, Newport News, Norfolk, Portsmouth, and Suffolk.
Unemployment in Virginia Beach is down to 5.9% (Oct. 2020) while job growth slightly declined by 0.14%.
Median age in the Virginia Beach metropolitan area is 36.8 years, with 52% of the population between the ages of 20 and 59.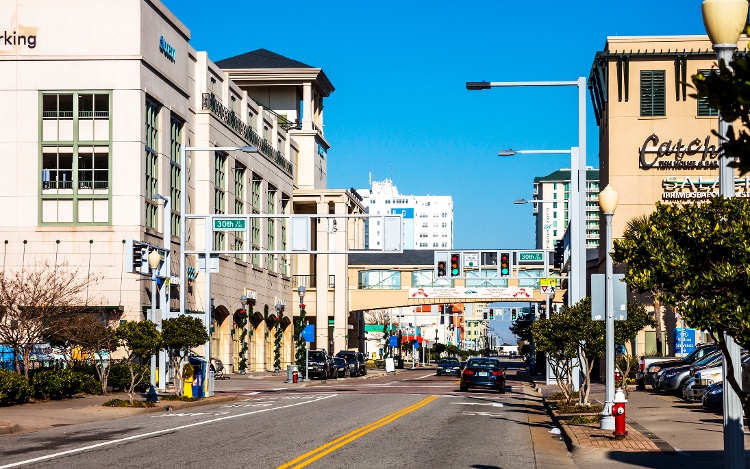 Job Market
Virginia Beach is a highly desirable location for a high-tech workforce, according to Virginia Beach Economic Development, due in part to an employer-friendly state and a "Right to Work" labor structure. Although the number of employees in Virginia Beach declined by 0.14% last year, the U.S. Bureau of Labor Statistics (BLS) reports has been slowly but steadily growing since 2015.
Unemployment in Virginia Beach is down to just 5.9%, according to the BLS (as of Oct. 2020). As the economy begins to recover, employment sectors in Virginia Beach showing the fastest signs of new growth include construction, trade and transportation, leisure and hospitality, and government.
Key Employment Stats:
GDP of the Virginia Beach-Norfolk-Newport News MSA is over $103 billion, according to the Federal Reserve Bank of St. Louis, and has grown by more than 26% over the last ten years.
Job growth in Virginia Beach was -0.14% last year while median household incomes increased by 2.1%.
Median household income in the Virginia Beach Metro area is $69,329 while per capita income is $35,032.
Forbes ranks Virginia Beach #79 as the best place for business and careers in the U.S.
Key industries in Virginia Beach include defense, advanced manufacturing, information services, professional services, biomedical, maritime and logistics, and data centers.
The top major employers in Virginia Beach include Naval Air Station Oceana-Dam Neck, Sentara Healthcare, Joint Expeditionary Base Little Creek/Ft. Story, GEICO General Insurance Company, General Growth Properties, and power tool manufacturer STIHL Incorporated.
Major colleges and universities in Virginia Beach include Old Dominion University, College of William & Mary, and Regent University.
92% of the residents of Virginia Beach are high school graduates or higher, while 33% hold a Bachelor's degree or a postgraduate degree.
Virginia Beach is within a one-day drive of major cities including Charleston, Detroit, New York, Philadelphia, Raleigh, and Washington, D.C.
Interstate 64 is a major east/west route connecting Virginia Beach with the East Coast and Mississippi River Corridor, while Highways 85 and 95 serve as major north/south corridors.
Norfolk International Airport (ORF) is served by major airlines such as American, Delta, and United that provide daily nonstop service to 16 cities including Atlanta, Chicago, New York, Houston, and Miami.
Real Estate Market
Virginia Beach is one of three metro areas where homes sold the fastest compared to one year ago, according to Forbes. Homes in Virginia Beach sold 22-days faster than the year before, with the median days on market only 36.
The median change in home sales price in Virginia Beach/Hampton Roads increased by 8.2% year-over-year, while the number of sales transactions grew by 11.3% over the same time period, according to Virginia Realtors.
Although home prices in Virginia Beach haven't seen the same pricing increase as other real estate markets in the U.S., the months of supply on the market is just 1.5 months.
In a balanced market, six months of supply is the norm, with a supply of less than six months indicating a seller's market. That's one reason to suspect that housing prices may soon be on the rise in Virginia Beach.
Key Market Stats:
Zillow Home Value Index (ZHVI) for Virginia Beach is $329,730 through June 2021.
Home values in Virginia Beach increased 12.4% over the last year.
Over the past five years home values in Virginia Beach have increased by over 26%.
Median listing price of a home in Virginia Beach is $314,400 according to the most recent report from Realtor.com (June 2021).
Median listing price per square foot for a home in Virginia Beach is $179.
Days on market (median) is 53.
Median sold price for a home in Virginia Beach is $324,000.
Sale-to-list price ratio is 101%, which means that on average homes in Virginia Beach are selling for slightly more than the asking price on average.
Of the 36 neighborhoods in Virginia Beach, North Virginia Beach is the most expensive with a median listing price of $867,000.
Most affordable neighborhood in Virginia Beach is Green Run where the median listing price is $202,000.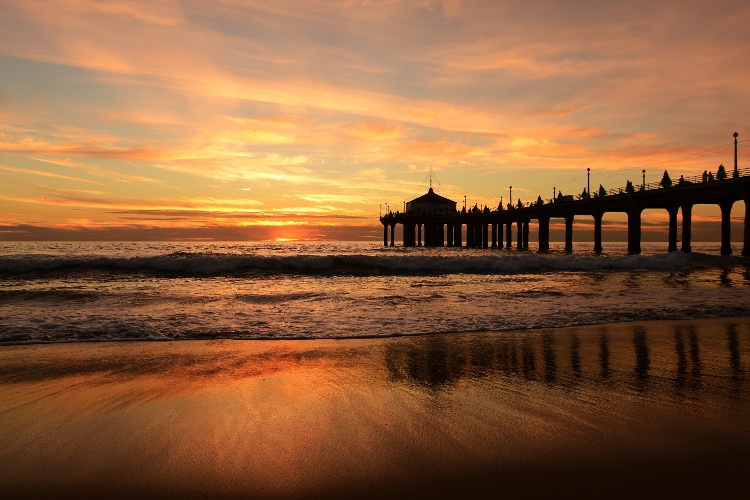 Attractive Renters' Market
In the Best & Worst Places to Rent in America from WalletHub, Virginia Beach ranks among the top 25 best markets for renters. With a rental markets and affordability ranking of 19 and a quality of life rank of 84, Virginia Beach is better for renters than other smaller markets such as nearby Newport News, Colorado Springs, and Albuquerque, New Mexico.
Key Market Stats:
Median rent in Virginia Beach for a 3-bedroom home is $1,776 per month, according to

Zumper

(as of July 2021).
Rents in Virginia Beach have increased by 11% year-over-year.
Renter-occupied households in Virginia Beach make up 39% of the total housing units in the metropolitan area.
Neighborhoods in Virginia Beach most affordable for renters include Northwest Virginia Beach and Fort Story where rents are less than $1,520 per month.
Most expensive neighborhoods in Virginia Beach for renters include Dam Neck Naval Air Station, Northeast Virginia Beach, and North Central where rents are as high as $1,975 per month.
Historic Price Changes & Housing Affordability
Each month, the Freddie Mac House Price Index (FMHPI) reports the change in housing prices in every real estate market in the U.S. The report assigns December 2000 with a benchmark of 100 and then compares the monthly change in housing prices in each state and metro area to 100.
The most recent FMHPI from Freddie Mac for the Virginia Beach-Norfolk-Newport News, VA-NC MSA housing market shows:
May 2016 HPI: 175.5
May 2021 HPI: 232.7
5-year change in home prices: 32.6%
One-year change in home prices: 15.7%
Monthly change in home prices: 1.2%
Housing affordability is another important metric that rental property investors use to analyze the present and potential future demand for rental property. In general, the more expensive it is to buy a house, the more attractive an area is for rents.
The most recent report from Kiplinger's Personal Finance surveyed home prices in the 100 largest metro areas. The survey uses an affordability scale of 1 to 10, with 1 being the more affordable market to buy a home in and 10 being the least affordable.
The affordability index report for Virginia Beach shows:
Since the last real estate cycle market peak in May 2006, home prices in Virginia Beach have decreased by 6.1%.
Since the last real estate cycle market bottom in March 2012, home prices in Virginia Beach have increased by 27.9%%.
Virginia Beach has an affordability index of 9 out of 10, meaning that Virginia Beach is one of the least affordable markets to buy a home.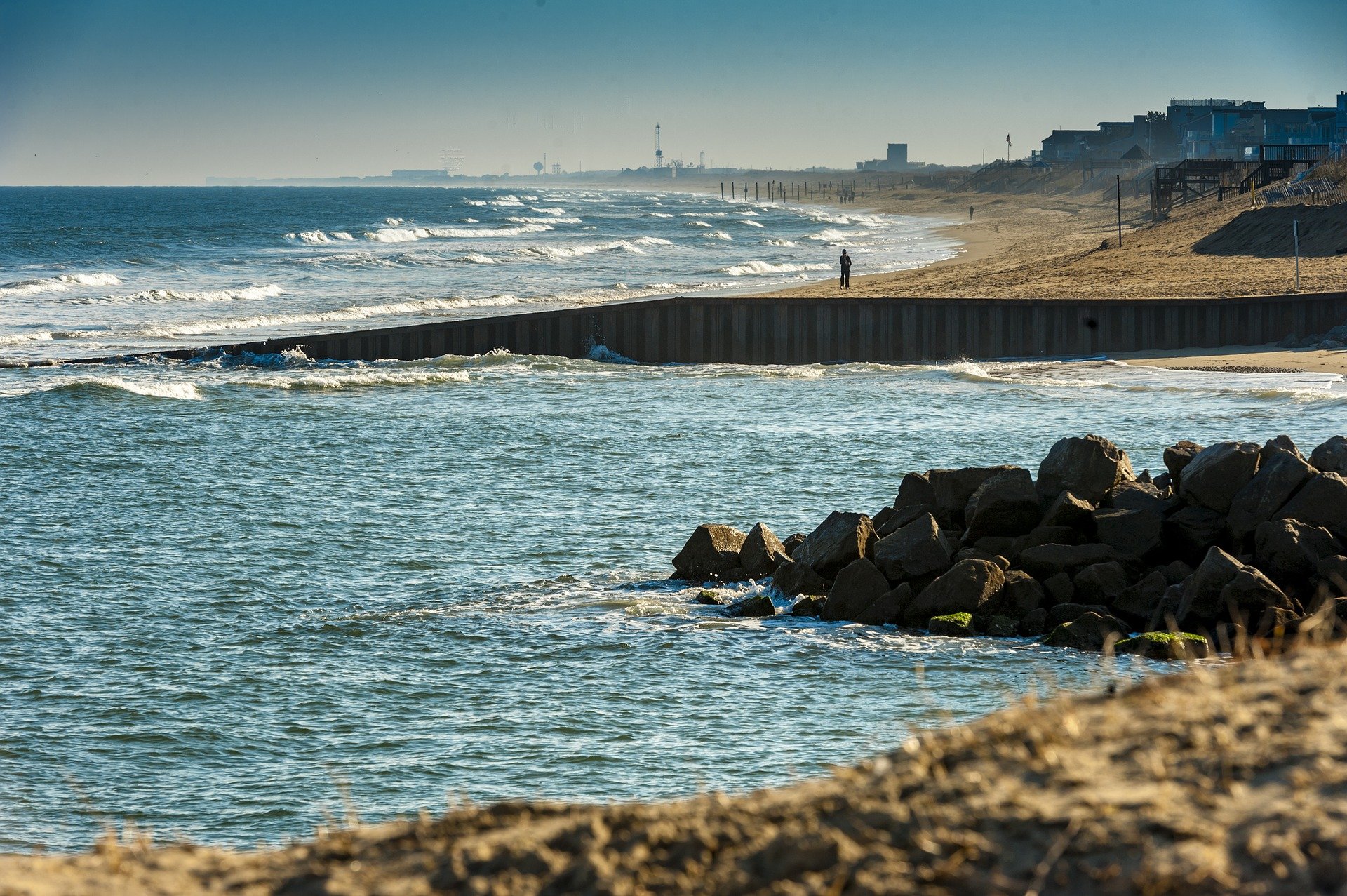 Quality of Life
Virginia Beach is ranked by WalletHub as the #1 best large city to live in. With an overall affordability ranking of 1 and a total score of 65.49, Virginia Beach comes in ahead of other popular quality of life cities such as Austin, Seattle, and San Diego.
Key Quality of Life Stats:
Cost of living in Virginia Beach is 4% below the national average, according to Forbes.
Virginia Beach receives an overall grade of "A" from Niche.com, with high rankings for family living, public schools, diversity, and nightlife.
U.S. News & World Report gives Virginia Beach high ratings as a best place to retire and one of the best places to live in the country.
Housing continues to be in demand as more people move to Virginia Beach for job opportunities and the region's rich cultural and outdoor amenities, according to Virginia Beach Economic Development.
Virginia Beach has over 7,000 acres of fields and forests, wetlands and rivers, and more than 38 miles of beach.
Climate in Virginia Beach is humid subtropical, with hot and humid summers and cool winters with light snowfall.
Art and cultural attractions in Virginia Beach include the Virginia Museum of Contemporary Art, the Boardwalk Art Show, and the Virginia Aquarium & Marine Science Center.
Virginia Beach is only a few hours by car from New York City, Washington, D.C., Philadelphia, and Raleigh, North Carolina.
Get Out the Map
Where to begin your search? Roofstock created a heat map of Virginia Beach based on our Neighborhood Rating, a dynamic algorithm that enables you to make informed investment decisions by measuring school district quality, home values, employment rates, income levels, and other vital investment criteria.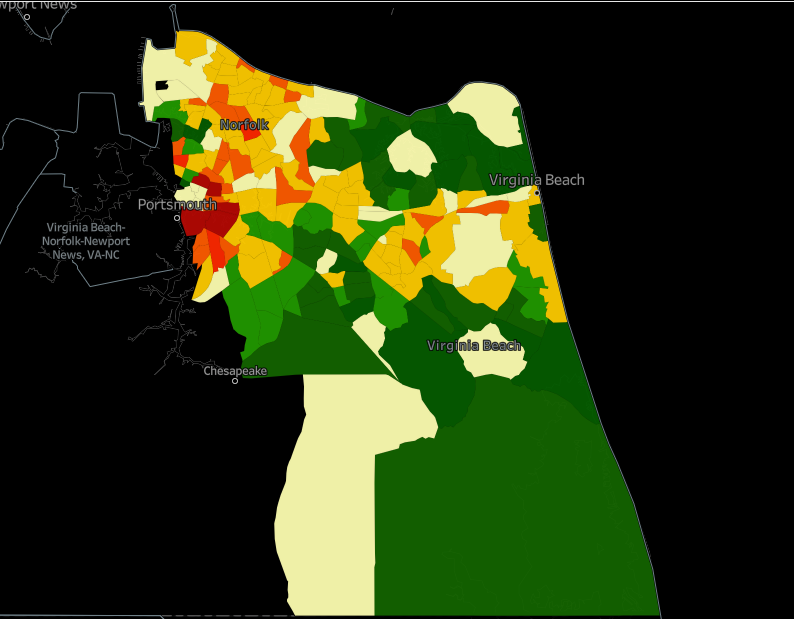 DARK GREEN: 4-5 star neighborhood
LIGHT GREEN: 3.5-4 star neighborhood
YELLOW: 2.5-3 star neighborhood
ORANGE: 2 star neighborhood
RED: 1 star neighborhood
Ready to invest in the Virginia Beach housing market? If you haven't already done so, create your free Roofstock account and set up alerts. We'll notify you when we have a Virginia Beach, Virginia investment property that matches your search criteria.