Last updated on September 10, 2021
There are a number of ways that real estate becomes absentee owned. Sometimes absentee ownership is used as a real estate investing strategy to grow a portfolio, while other times people become absentee owners by accident.
Real estate investors looking for deals often focus on finding absentee owners because they may be motivated sellers if the right offer comes along.
---
Key Takeaways
An absentee owner in real estate is an individual or entity who does not occupy or manage a property directly.
Absentee real estate owners can be remote real estate investors, REITs, homeowners who move to a different place, and people who inherit property.
Absentee owned real estate can be a potential source of good deals for real estate investors, especially from owners who no longer want to manage property.
---
What is an absentee owner in real estate?
An absentee owner in real estate is a person or entity such as a limited liability company (LLC) that owns real estate without actually occupying it or managing the property hands-on.
Oftentimes, an absentee owner purchases a property like a single-family rental home for the potential income while turning the day-to-day details of managing and maintaining the property over to a local property management company.
In a broader sense, an absentee owner can also be someone who owns rental property in a different city or state from the one in which they live, like a remote real estate investor.
Examples of absentee owners in real estate include:
Absentee landlords such as remote real estate investors who invest in markets where property prices are relatively more affordable and potential returns may be greater than their local market.
Homeowners who relocate to another location and decide to keep their property and use it as an investment property rather than selling.
People who inherit a property that's either vacant or currently being used as a rental and decide to take a try at being real estate investors themselves, sometimes known as "accidental investors."
Real estate investment trusts (REITs) with publicly-traded shares on the stock exchanges.
Crowdfunding companies that pool together money from groups of individual investors to purchase, develop, lease, and manage large projects, such as a build-to-rent subdivision.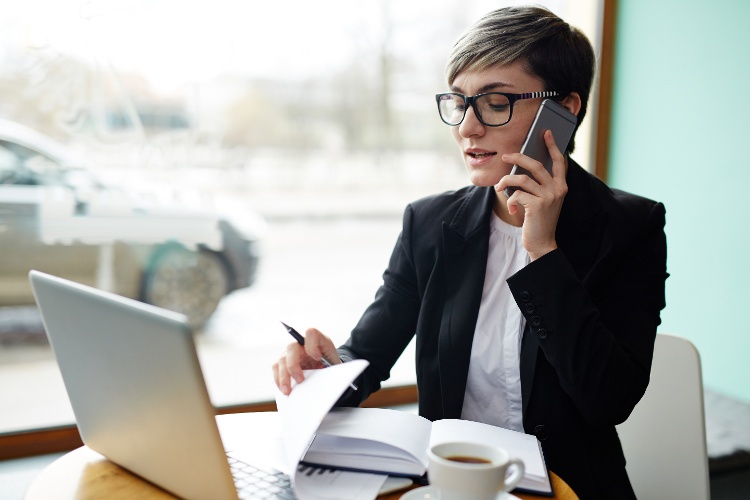 Why investors target absentee owners
While there are plenty of potential benefits to investing in real estate, such as the potential for monthly rental income and tax benefits, the truth is that not everyone is cut out to be a real estate investor.
Some beginning real estate investors purchase rental property without conducting a thorough market analysis and analyzing financial metrics such as cap rate, cash on cash return, and gross yield. They may have watched a late-night infomercial or home investing show on TV the night before, then wake up the next day and decide to become a real estate investor.
Because they didn't do the proper due diligence, some absentee real estate owners end up with a rental property that they haven't been able to find tenants for, even though the home has good potential.
Other times, people are tired of being landlords and managing their own rental property. Dealing with tenants that weren't properly screened, chasing people for the monthly rent, and taking care of repairs takes a tremendous amount of time and money.
Eventually, some absentee owners get fed up and may be willing to sell to the first investor who makes a decent offer on the home.
Inherited real estate can also be a source of potentially good deals for experienced real estate investors, because the heir typically has no emotional attachment to the property.
Heirs who become "accidental real estate investors" may like the idea of having a rental property, but don't know the first thing about real estate investing. They may view the inherited property more as a liability instead of an asset.
Inherited property is often also received free and clear without a mortgage, or with a large amount of equity. Because of that, the heir sometimes views real estate received from a loved one as "found money" and may be willing to cash out if the right offer comes along.
Pros and cons of absentee owned real estate
Absentee owned real estate offers several potential advantages for investors looking for ways to invest outside of their home market, along with some drawbacks:
Ability to invest anywhere
Absentee owned real estate gives investors the ability to invest in rental property anywhere without geographic limitations.
Years ago, people mainly purchased investment real estate in their 'own backyard,' which is another way of saying in the same town or city.
Today, real estate investing platforms like Roofstock are used by a global network of real estate investors to buy and sell single-family rental homes and investment portfolios completely online, oftentimes with a tenant already in place.
Remote real estate investing offers the opportunity to pick and choose the best markets and properties that fit each investor's strategy.
For example, a rental property investor who lives in San Francisco where the typical value of a middle price tier home is over $1.5 million (Zillow as of July 2021) may see more value in investing in a smaller, up-and-coming market like Waco, Texas.
Instead of tying up $375,000 to make a down payment on a rental home in San Francisco (based on a 25% down payment or an LTV of 75%) an investor could buy multiple properties in Waco (or other affordable secondary and tertiary real estate markets) where the value of a home is $178,532 (Zillow as of July 2021).
Potential appreciation in smaller real estate markets can also be greater, offering an investor more possible return on the amount of cash invested. In Waco, home values grew by 18.8% over the past year, compared to San Francisco where the one-year change in home values was 5.5%, according to Zillow.
Depend on Property Manager
One of the financial drawbacks to owning or investing in real estate as an absentee owner is that the investor is often dependent on a local property management company.
However, hiring a good property management company that has experience working with absentee owners can actually help ensure a consistent stream of income and help property value to grow. With a skilled property manager in place, rents are kept at the market rate and the property is well maintained.
The best property managers do a great job of screening tenants, responding to tenant questions and needs, maintaining the property with cost-effective vendors, and collecting the rent on time.
On the other hand, a bad property manager can repel good prospective tenants and allow a rental property to fall into disrepair before the absentee owner realizes what is happening. Poor property management can lead to high vacancy rates, excessive expensive repairs, and the risk of a lower return on investment (ROI).
More difficult to self-manage
Some absentee property owners decide to self-manage a property instead of hiring a local property management company. They may have had a bad experience or are trying to save money by not paying a monthly property management fee.
There are several potential problems when absentee homeowners try to manage their own rental property. For example, most people have heard the saying, "Out of sight, out of mind."
In real estate, that means if the tenant does not see the landlord they stop thinking about the landlord. Eventually, the tenant may stop paying the rent on time or taking good care of the property, simply because the owner is never around.
Communicating with a tenant can also be a challenge for some absentee owners.
While pretty much everyone has a cell phone nowadays, the difference in time zones, work schedules, and lifestyles can make communication difficult. When a tenant feels like they are being ignored or that the absentee owner simply doesn't care, problems may eventually follow.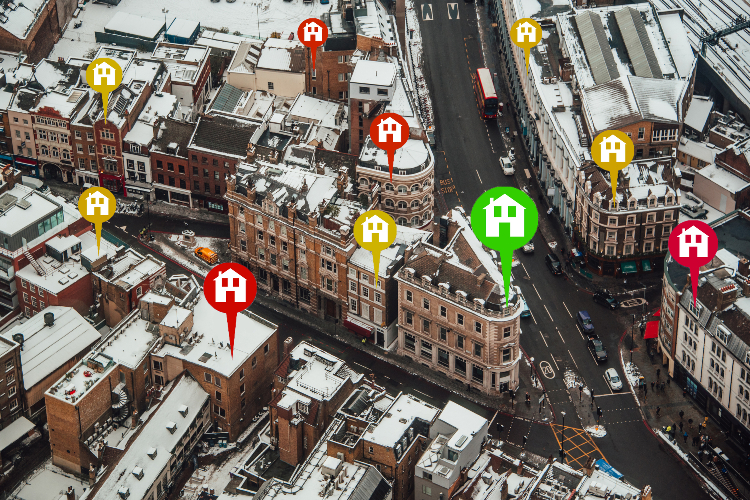 How to find absentee owned property
Because absentee owners may not have the proper skills or desire to be a real estate investor, they may be willing to accept the first decent offer that comes along.
The pros and cons of absentee owned real estate can create unique opportunities for real estate investors willing to put in a little extra effort. Some of the ways to find absentee owned property include:
1. Hire a real estate bird dog to go driving for dollars
Driving or walking around a neighborhood looking for signs of an absentee owned property can be an effective way of finding good deals. That's because many investors aren't willing to put in the time to do the same, so you may avoid competition.
A bird dog in real estate is someone who scours the market looking for property that matches the criteria of an investor, such as absentee owned real estate. The bird dog gets paid a referral fee when a lead sent to an investor results in a closed transaction.
Signs that a home is absentee owned include a poorly maintained front yard, signs of neglect such as peeling paint or broken gutters, or a house that has been sitting vacant for a long period of time.
2. Go through the county tax records
Many local tax assessor's offices publish property owner information online that the general public can access for free.
In many cases, an investor (or the investor's bird dog) may be able to download property owner information, then search by the mailing address the property tax bill is sent to.
When the owner address is different from the physical property address, the investor can follow up to learn if the absentee owner is interested in selling.
Sometimes absentee owners have their tax bill sent to a property management company. If the same mailing address appears for multiple properties, an investor may want to contact the management company to learn if their client is interested in selling their home.
3. Purchase an absentee owner list
Companies such as ListSource, ListAbility, and Melissa Direct compile lists of absentee owner leads and sell them to investors.
These lists can be purchased based on search criteria such as zip code, city, or an entire state. Generally, the price to purchase an absentee owner mailing list will increase based on the owner information included.
For example, an investor doing a direct mail campaign using letters or postcards may only need the owner name and address. Additional options for a list of absentee owners may include property details such as square footage and age of construction, length of time the current owner has owned the property, mortgage balance and the amount of equity in the home.
Cold calling is another option when purchasing an absentee owner list. You may need to pay an additional cost to have phone numbers appended to your prospect list.
Wrapping up
Absentee owned real estate can be a great way to invest and a good way to find potential deals that other investors overlook. Because every real estate market is different, investing in real estate as an absentee owner may generate higher investment returns where property prices are more affordable. Sometimes, absentee real estate is owned by people who inherited the property or are tired of being long-distance landlords, creating a potential opportunity for the experienced real estate investor.