"Gateway" real estate markets are an elite group of powerhouse U.S. cities with high liquidity, large economies, influential culture and international brand recognition.
While all are praised for being wise investments, their steep prices make them out of reach for the emerging investor.
Except for one. Property investors looking for an approachable gateway location have a no-brainer option in Chicago.
It boasts a powerful economy like coastal markets New York and Los Angeles, though some residents might find it cleaner than the former and kinder than the latter.
Chicago is the third most populous U.S. city, has the third busiest airport, and is centrally located to all its sister gateways. It also happens to be way more affordable.
Here's a little research into the Chicago market and why it could be a nice nest for your real estate investment dollars.
>>Explore Roofstock's Chicago Investment Properties here.
1. A Bargain Gateway Market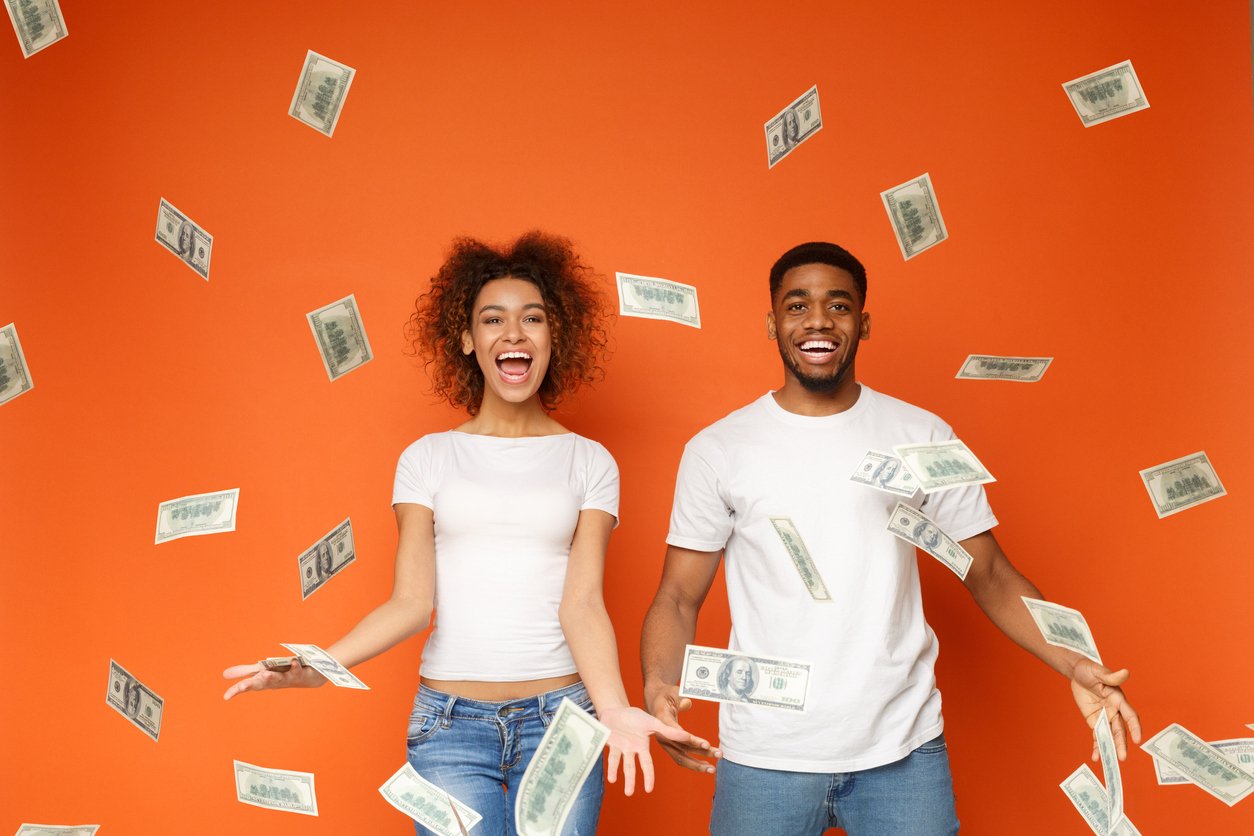 There are only six "gateway" real estate markets in the United States: Boston, New York City, Washington D.C., Los Angeles, Chicago and San Francisco.
Of the six, Chicago has the most affordable homes—by a longshot. The closest real estate market to Chicago in price range, Washington D.C., is still more than twice as expensive as the Windy City.
Why is Chicago so reasonable at the moment? Real estate experts point to an increased inventory combined with stable population numbers that, all combined, are keeping prices at a reasonable level. In fact, Chicago is leading the nation's major metropolitan areas in new home construction.
As of February 2019, its months of supply (which measures the number of months it would take for the current inventory of homes to sell) was two months longer than the entire country on average.
Healthy inventory numbers are not the only good sign for buyers: Listed properties are taking longer to sell than in other markets. Chicago's homes are staying on Zillow, for example, nearly twice as long as rival gateways Boston and Washington, D.C. This gives buyers more choices, flexibility and negotiating power.
Here are some stats emphasizing why Chicago is a bargain gateway city:
Chicago presents an attractive option for property investors who want to enter a major market with fewer financial roadblocks. That said, the large value gap between Chicago and other gateways—not to mention the potential for home value appreciation—sends the clear message that if you want to buy in Chicago, the time is now.
Littlebighomes.com is predicting a 91% chance Chicago home prices will rise by the end of 2019's third quarter and an 81% chance they'll continue going up through 2021.
This is not surprising: Gateway cities are considered enduring markets that "aren't going anywhere," so to speak. Taking the long view, these value gap percentages indicate an incredibly high ceiling for growth in Chicago as home appreciation compounds over time.
Another reason to feel comfortable about investing in Chicago is that rental demand is currently among the highest in the country.
2. Hottest Rental Market in the U.S.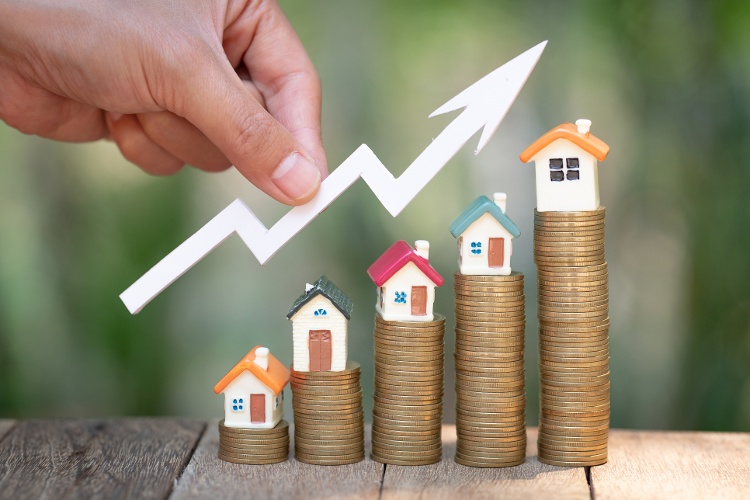 A majority of Chicago housing is rentals—a fact that doesn't appear to be changing any time soon. A clear majority of online searches for Chicago rentals are made by locals, and Chicago's rental market is the most-searched market by people looking to relocate to the city.
What makes Chicago's rental culture so solid? First of all, though monthly rent prices fluctuate by neighborhood, the Windy City has reasonable rents compared to similar cities. It's also a cheaper place to live than rival cities Los Angeles and New York.
Second, new tax laws are favoring renters while also rewarding Chicago property investment owners. It's a culture that favors tenants, but high rental demand has created a steady increase in rents since 2012.
Chicago's younger population also fuels the market. We've seen several reports of millennials leaving big cities like Chicago for less competitive locations like Richmond, Va., and Chapel Hill, N.C. However, when you're talking about the third most populated city in the U.S., take those reports with a grain of salt.
U.S. Census estimates reveal that Chicago has a robust community of young professionals. Chicago's West Loop neighborhood has the largest percentage of millennial residents in the U.S. and its Lakeview, Lincoln Park, Chicago Lawn, Logan Square, Irving Park, Lincoln Square, and Pilsen neighborhoods are each home to more than 30,000 millennials.
How does the millennial demographic help rental property owners? A Pew Research Center study reported that millennials are more likely to rent than any previous generation at their stage in life. Chicago's dozens of public and private universities also contribute to demand.
Rental real estate activity is one of many reasons forecasters recommend that investors consider buying Chicago rental properties and holding onto them.
Here's some more research backing Chicago's strong rental market:
Young people and renters love Chicago for many reasons, but they're sticking around for a very important one: the jobs market.
3. One of The Most Diversified Economy in the U.S.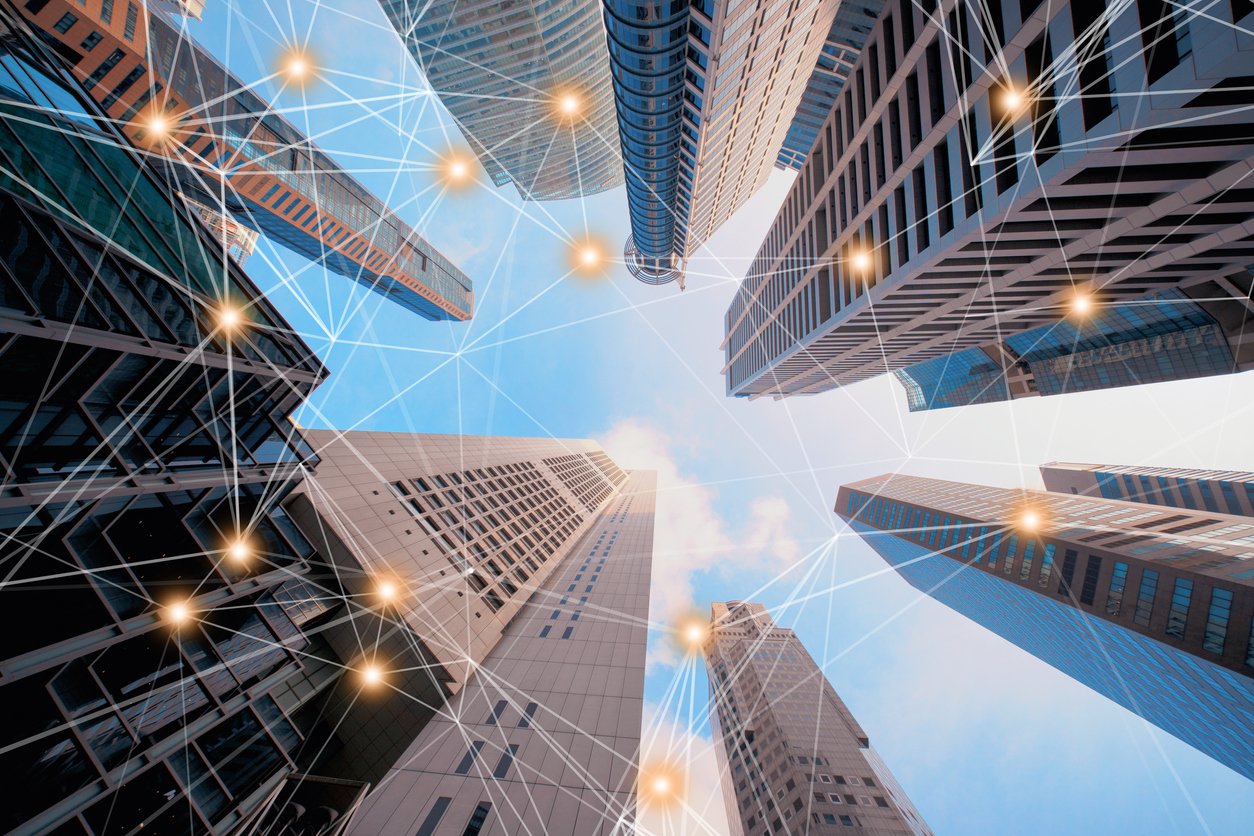 Chicago's large and diverse economy provides a solid platform for area employment. The city's economy is so large, it outranks entire nations like Nigeria, Poland and Sweden. It's home to hundreds of corporate headquarters that employ millions.
Any downturns in particular industries won't rock Chicago's boat, as it claims the most diversified economy in the United States with a major player in every industrial sector—from manufacturing and printing to healthcare and financial services. Adding to the economic stability, no single industry employs more than 12% of the workforce.
However, the city of Chicago is not resting on its economic laurels: The P33 Initiative seeks to turn Chicago into a "Tier-1" tech hub by 2033 and "strengthen a diverse, inclusive, and flourishing technology community in Chicago." The plan includes efforts to retain tech talent, increase investment capital to Chicago's tech startups and forge connections between these startups and Chicago's business community.
We might not have to wait for 2033: Chicago's tech jobs market is already heating up. In 2018, the industry added thousands of new jobs, and job postings related to emerging technologies like artificial intelligence surged as well.
Let's not forget tourism. Chicago attracted record visitors in 2018 whether for business or pleasure, and the city added tens of thousands of new tourism jobs since 2011.
Here are some stats related to Chicago's economy and jobs market:
Chicago's dynamic economy bodes well for workers (and home values) throughout the city. Fortunately, residents have plenty of activities, culture and entertainment outside the office.
4. Quality of Life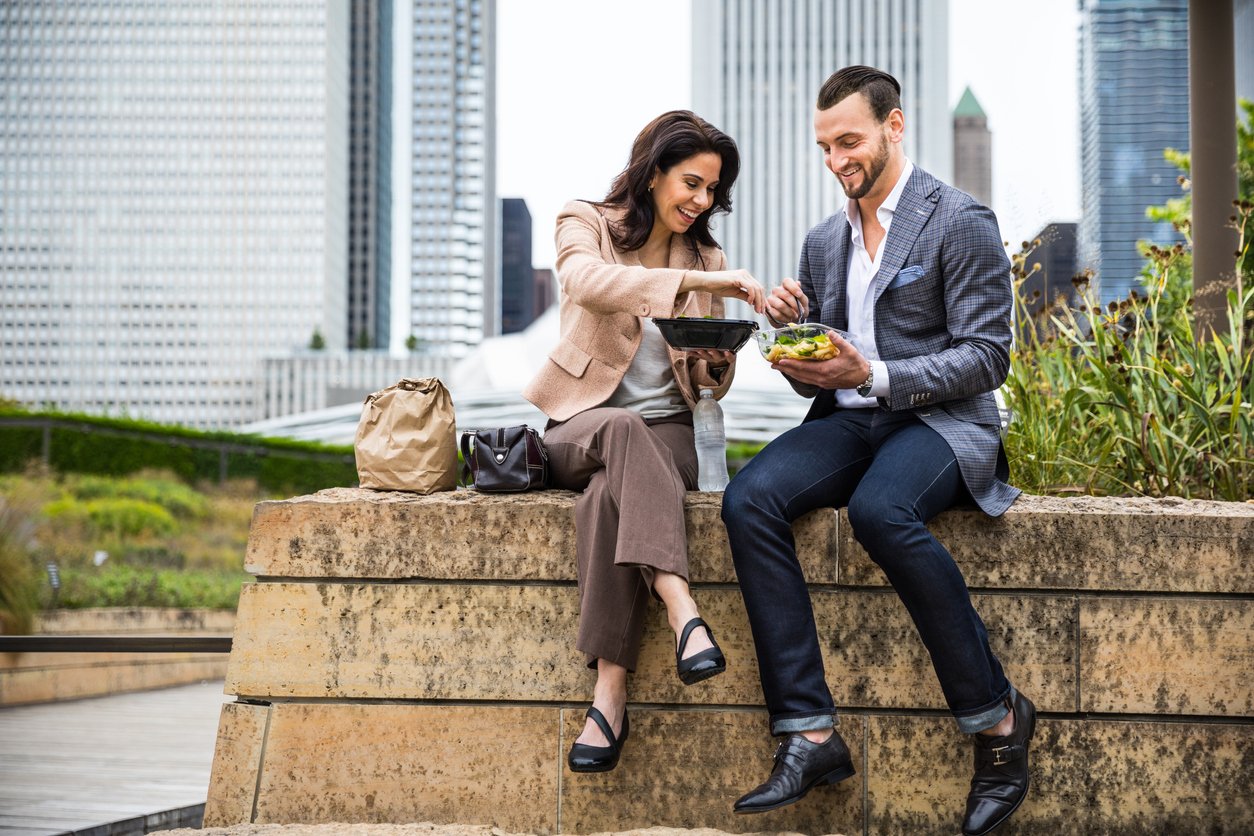 It's no secret that Chicago's winters can be a bear, but they make spring, summer and autumn all the more fun for beachgoers, festival-goers, foodies and culture vultures. Summers in Chicago feature hundreds of neighborhood festivals, sailing on Lake Michigan, major league baseball and other outdoor fun. It's got something for young people, families, retirees—just about everyone.
From steaks to pizza, Chicago is famous for its cuisine. Residents enjoy incredible offerings from street vendors, big eateries and three-star Michelin restaurants. In 2017, Bon Appétit magazine named Chicago America's "best restaurant city."
Chicagoans have outstanding performing arts as well, including the world-renowned Chicago Symphony, Chicago Lyric Opera, and the Steppenwolf Theatre Company. Museumgoers have lots of choices, including the Art Institute of Chicago and the Museum of Contemporary Art.
Sports fans cheer for teams in all the major leagues, including historic clubs like the NFL's Bears and the MLB's White Sox and Cubs. Lovers of the outdoors can access thousands of public green space acres, more than 30 beaches. and an extensive system of bike lanes.
It's doubtful anyone would want to leave Chicago with all it has to offer, but those in need of a getaway can hop a cab to Chicago's O'Hare International Airport and catch a non-stop flight to hundreds of locations.
Here are just a few things that contribute to Chicago's outstanding quality of life:
Get Out the Map
Where to begin your search? The Roofstock marketplace has dozens of vetted single-family rental properties in the Chicago market and adds new properties every week. We also whipped up this heatmap that color-codes specific areas based on the Roofstock Neighborhood Rating, which helps you evaluate the risk/return potential of investing in a certain neighborhood (learn more about our Neighborhood Rating here).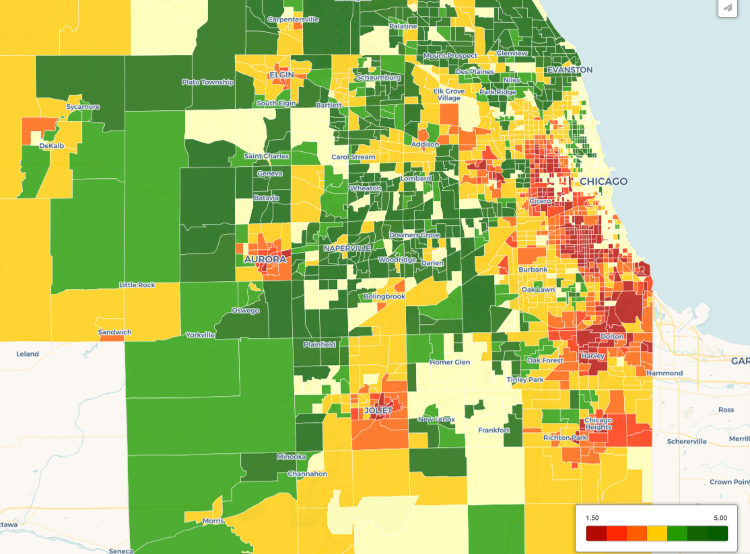 DARK GREEN: 4-5 star neighborhood
LIGHT GREEN: 3.5-4 star neighborhood
YELLOW: 2.5-3 star neighborhood
ORANGE: 2 star neighborhood
RED: 1 star neighborhood
Ready to invest in the Chicago market? If you haven't already done so, create your free Roofstock account and set up alerts. We'll notify you when we have a Chicago investment property that matches your search criteria.