April 2018 marks our one-year anniversary of owning rental property. (Check out the story of how we got started by purchasing three rental properties in one day from Roofstock). Over the year we've learned a ton.
While we spent the previous two years learning about real estate investing and saving to purchase our homes, nothing quite matches having rubber meet the road. With that, here are four important lessons we learned during our first year of owning rental property.
Lesson 1: Align with your property manager from the get-go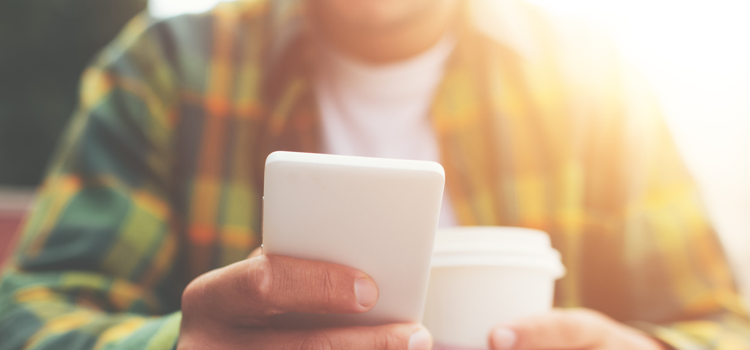 Nothing will make your experience of owning rental property sour faster than if you and your property manager (PM) are not in sync with communication expectations. It can and will keep you up at night. Plus, it is your job to manage the manager, and no one will care about your investment like you will.
>>Related: How to manage your property manager
When you are not aligned, things can quickly feel out of control. Imagine not understanding where you are in the tenant turnover process or the needed time to repair an item in your property. When will the property be occupied again and how much will it cost? Lacking the answers to these questions is not a fun feeling.
The best thing that you can do is to set expectations for both sides from the get-go. We live many time zones away from our property manager, so email is our primary communication method. Admittedly there was a bumpy start, but once we connected on this and agreed to expectations, things were much smoother.
If there is an issue that merits our attention, we know that our PM will reach out via email within 48 hours. He is a busy guy, and I would rather him make sure the tenant is taken care of first. Why? They pay your bills, and if you treat them poorly, you will pay the bills.
When necessary outside of email, we will connect with our property manager on an early morning phone call if there is something that is easier to talk about rather than write a novel of an email. For those who are in a physically closer time zone to their property manager, I would recommend setting up a monthly call to discuss any issues, concerns or more complex questions.
>>Related: How much do property managers charge? Fees and what to expect
Something that also helps us stay aligned is the web portal that our property management company uses. By logging in, we can view information on...
Rent payment status
Expenses incurred
Lease documentation
Outstanding work orders or inspections
Monthly statements
It's great to see all of the relevant information in one area at your fingertips. I have found that many of our questions are answered here which saves us all time and unnecessary emails. If there is an issue outstanding, you can clarify it on your monthly call. (Side note—many property managment systems will automatically email you updates anyways. How cool is that?)
Lesson 2: Reserves are important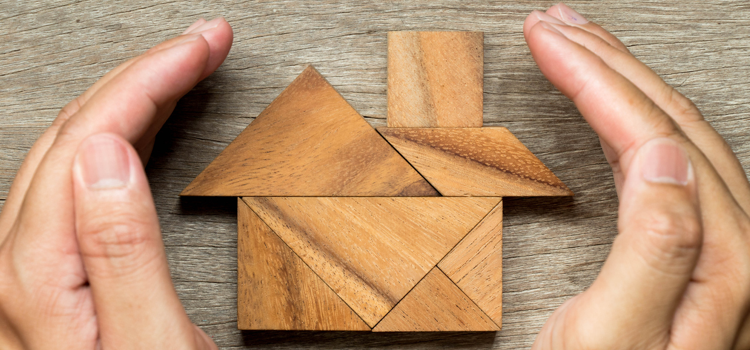 Reserves are so crucial for real estate investors since owning rental property means you'll have to cover the costs of breaks and repairs.
The reality is that repairs are hardly ever the proverbial broken toilet at 2 A.M. They are much more mundane, and they come in waves rather than consistent monthly expenditures.
Repairs cost money, so you need to be prepared. Gary Beasley, the CEO of Roofstock, has given some great advice about owning rental property in past interviews that many other professionals echo. I couldn't say it better myself: "Start setting aside a small percentage of your monthly cash flow into a contingency fund of about 1-2% of the purchase price of the rental property."
Related: How to calculate rental property ROI
Ultimately, what you keep in reserves is up to you. We are much more conservative in this area, so we like to keep about 3-6 months worth of rental income per property in reserves as a base. On top of that, we follow the general advice to save 1-2% of the purchase price for the inevitable expenses and tenant turnover.
Here is a practical example from our first year of why you need reserves:
Our first five months of owning rental property were smooth. Really, really smooth. In total, we only had $250 of expenses across three properties outside of the mortgage payments and PM fees. Rent was paid on time, tenants were happy, we were happy—all was good in the world.
We could have quickly become comfortable and over-confident.
However, as the saying goes "When it rains, it pours." And pour on us for the second half of the year it did. $2,000 later and owning rental property was a little less fun. HVAC units needed repair due to a scorching summer, pipes started breaking when it got a little too cold, bugs decided to try and come indoors, and a heater wouldn't start. We were okay with it though because we stuck to our numbers and didn't let emotions get involved.
Lesson 3: Stay on top of your accounting and books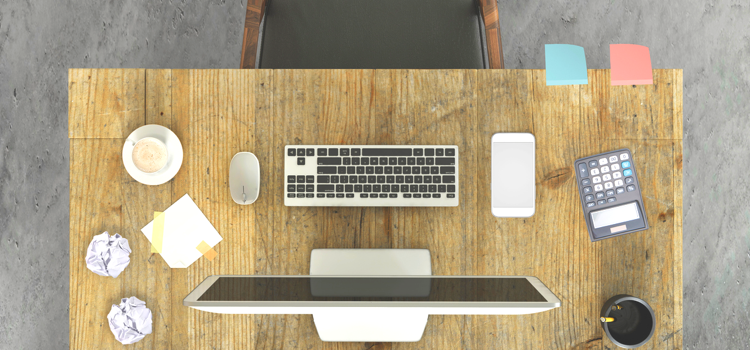 Receipts disappear like socks in a dryer.
When owning rental property, you must remember that you are the CEO and CFO of your business. We had the CEO part down with managing the property manager and keeping the business moving along. It was easy to stay narrowly focused in this area from the start.
Where we fell short was in the CFO seat.
Keeping our books buttoned up tight from the outset got pushed to the back burner. In hindsight, it seemed so basic and was a tough yet needed lesson to learn. It ended up causing us huge headaches and unnecessary stress. To keep things organized, you should have a plan. Some things that worked well for us were:
Digitize everything. Receipts disappear like socks in a dryer, and digital files are simpler to share with your team. Use a service like Dropbox or Google Drive to quickly digitize and store anything related to your property.
Record and review income and expenses on a consistent basis. Many people we know do this weekly or each month and track trends using apps such as Mint or Personal Capital.
Have a separate bank account for your rental property business. This keeps a clear delineation of your rental income and expenses from your personal ones. Your accountant will thank you.
Get ahead of your tax and bookkeeping needs before the busy season of January-April. Professionals will gladly help you out at that time for a premium rate.
When in doubt, ask a professional who knows about owning rental property. Never be too proud to ask for help.
Nothing will stress you out more than when April is fast approaching, and you realize that you haven't kept organized books. Your CPA will charge you a bundle, and you could be in violation of tax rules if you haven't been making estimated payments. (The IRS website has great resources, as will your tax professional if you need advice. Please consult them for any tax-related advice).
The bottom line here is that you are in charge of your success. Staying on top of your finances and accounting will not only help you sleep better at night but help you be a better business owner. Don't forget to bring in a professional as you scale so that you can achieve more.
Lesson 4: There is a mental shift when you own rental property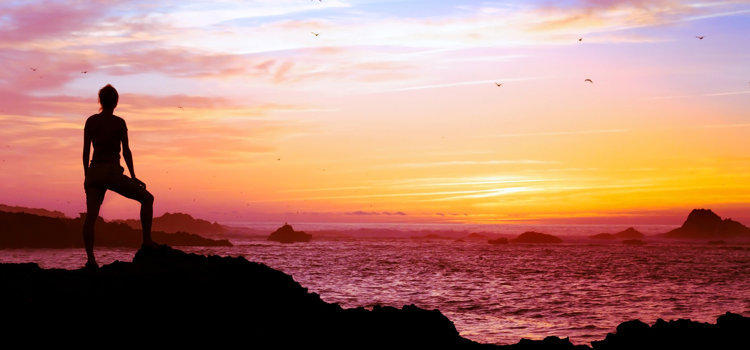 Stage 1 - The "I get it" phase: There is undeniably this mental shift that occurs throughout your investing journey that I wasn't expecting. It starts when you first discover real estate investing and have that rush of excitement. It's when you "get that investing can work." We spent a few years learning through resources like Bigger Pockets which offered us a treasure trove of real estate knowledge. Roofstock also offers some great resources to educate yourself about owning rental property and matches you with partners to help throughout the buying and managing process. These things helped make it a whole lot less scary for us to buy our first rental property.
>>Related: How to pick an investment property
Stage 2 - Managing balance: After that initial massive learning stage, we spent the next phase learning how to balance emotions and business. This was tricky at first because we had been looking into owning rental property for so long. We were ready to go yesterday, and it was tempting just to pick up any deal that felt right.
I liken it to the experience of buying a personal residence. It's 99% emotion. However, investing in rental property is a business. You need to put on your "CEO/CFO" hat and learn to be patient.
We passed on dozens of deals because they weren't the right fit for us and it was agonizing at times to pass on ones that were so very close. While it was difficult passing on the first so very close deal, it was a little less on the second, and it was 50x more comfortable on the 50th. We had criteria and stuck to it which is what you need to succeed in investing over time. This comes with time and experience.
Stage 3 - Rubber meets the road: We purchased rental property and were finally investors. There is no denying that it was still a bit scary even after we had purchased the first properties. Then the first rent check appeared. Aha! It was one thing to see the numbers on paper as we were looking for rental property. It was another to see that first rent check land in your account. It all clicked. It's hard to describe this feeling other than comparing it to learning a skill like you might have if you played a sport or musical instrument.
Maybe it was guitar, and you finally nailed the solo you've been practicing for days until your fingers felt like they are going to fall off. Click! You feel like you are going to be the next Jimmy Page or Hendrix.
Perhaps it was golf, and you finally had the proper form to hit the ball straight (and an extra ten yards!). You experience that mix of "Aha!" and infusion of excitement for the game again.
It's like that, but better. You truly see what is possible with real estate investing. Nothing quite matches that feeling in your investing journey.
Looking back we learned so much from this experience, what to do, what not to do (that's a long list), and how important it is to stay ahead of any issues with a rental property. Nothing makes you more anxious than not knowing what is going on, and trust me—your mind often goes to the worst. But when you have great partners in your corner, things can be amazing!
*****
Create your free Roofstock account and get automatically notified when we have investment properties that match your search criteria: