Last updated on February 23, 2021
In today's economy, it's becoming increasingly difficult to find investment options that make good financial sense. Bonds can pay negative interest rates once inflation is factored in, momentum stocks could suddenly begin moving in the wrong direction, with many other 'investments' being speculative at best.
These are just a few of the many reasons why more and more people are adding real estate to their investment portfolios. In this article, we'll take a close look at the benefits of investment real estate, and discuss the top ways to invest in real estate today.
How Real Estate Investing Works
Investment real estate is property that generates income, through monthly cash flow, profit at the time of sale, or a combination of both. As with any other type of investment, there's no guarantee that real estate will make you money.
But having said that, it's worth noting that well-known investors like Andrew Carnegie, John D. Rockefeller, John Paulson, and Robert Kiyosaki all believe that investing in real estate is the best way to make money and build wealth over the long term.
Real estate is normally broken down into four different categories or "asset classes":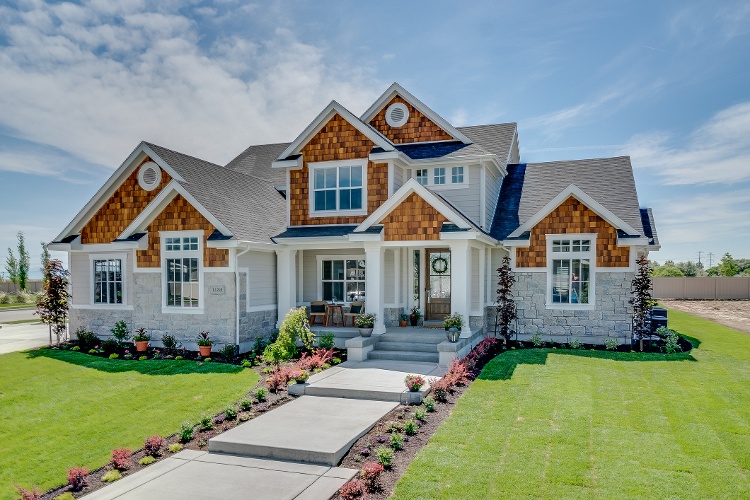 Residential
Residential property is the way most people
in the United States invest in real estate. In part, that's because almost everyone – including property owners, lenders, renters, and homeowners – knows what a home is and how it works. That's also one of the reasons why publications such as Forbes and BiggerPockets believe single-family rentals may be the best way to invest in residential real estate. The residential asset class can be divided into sub-classes including:
Single-family homes
Townhomes
Condominiums
Co-ops
Multifamily homes with 2-4 units
Vacation homes
Mobile homes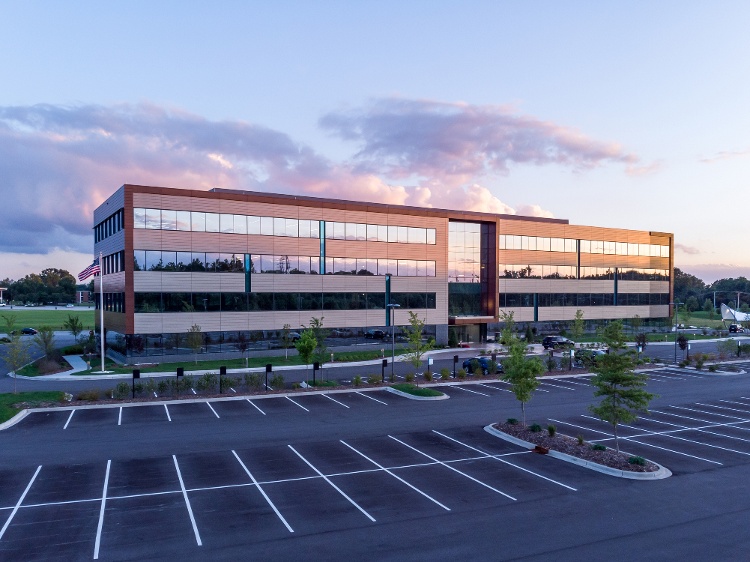 Commercial
Commercial real estate (CRE) is investment property that is normally used for business purposes.
Unlike residential real estate that can be affordably purchased and financed by individual investors in many markets, investing in commercial property requires a lot of money upfront and detailed expertise. Property prices are greater, down payments are larger, interest rates are higher, and business tenants can be more demanding.
Typical commercial real estate sub-classes include:
Apartment buildings (5+ units)
Retail
Office
Hotels
Mixed-use property
Special use such as self-storage, student housing, and senior living facilities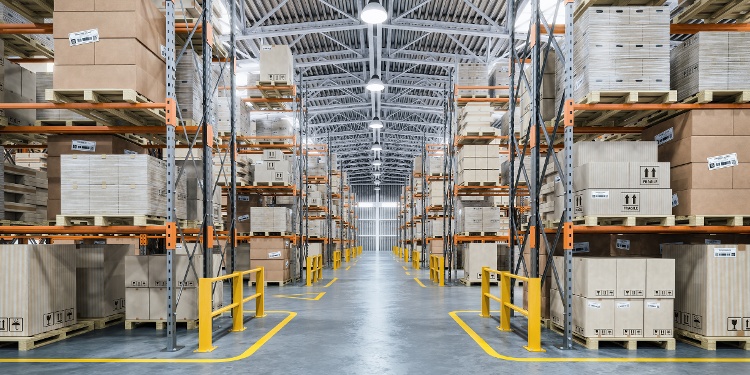 Industrial
The industrial real estate class is mainly comprised of property that is part of the business supply chain.
Industrial sub-classes include:
Warehouses
Storage facilities
Distribution centers
Manufacturing plants
Flex space that combines industrial with a small amount of office use
Last-mile delivery sites such as those used by Amazon
Power plants
Cell site towers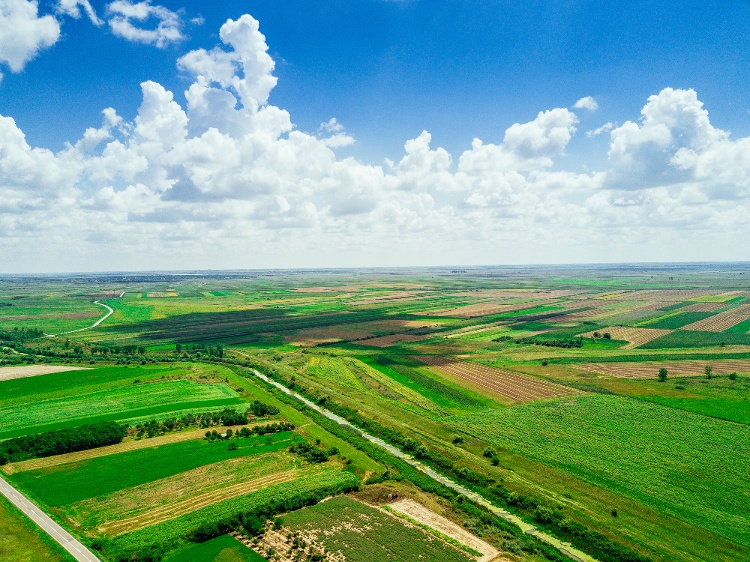 Land
The land asset class normally is undeveloped or subdivided property with no structures (also known as improvements) that is purchased by real estate developers for future use.
Primary land asset sub-classes include:
Raw undeveloped land
Subdivided land such as lots in a residential subdivision
Agricultural such as farm and ranch land
Recreational land such as that used for hunting, camping, or fishing

In addition to asset classes, real estate is also classified based on the quality and characteristics of the property. There are no set rules for what makes a property have a higher class than another, and real estate classifications also vary from market to market:
Class A is newer property that has no deferred maintenance and is already rented to qualified tenants, such as turnkey rental property in the best neighborhoods.
Class B is generally built within the last ten years and may require some updating and maintenance, such as workforce or value-add housing.
Class C is normally older construction, has outdated but usable finishes, and may require a significant amount of updating, such as fix-and-flip real estate or 'cash cow' rental property.
Making Money with Investment Real Estate
Once you understand how real estate works, the options for generating a favorable return on investment by investing in real estate deals can seem endless. That's why some people compare investment real estate to a box of candy: There are so many pieces, it's hard to know which one to try first. Of course, it's also important to remember that as with other investments, you also can lose money investing in real estate.
Regardless of which option you choose for investing in real estate, there are four ways that real estate investments can make money for you:
Rental income from tenants
Appreciation from rising property values
Tax advantages such as expensing property taxes and management fees, mortgage payments, and using depreciation to reduce taxable net income
Interest income from money you lend to other investors, although this source of income is best for well-capitalized and experienced real estate investors
Before you begin investing in real estate, it's important to get prepared. Here are some general tips before you get started, but be sure to consult your own advisor for personalized recommendations:
Organize your finances by paying off debt on credit cards, maintain your IRA and other retirement accounts, and set up a personal fund for emergency expenses.
Determine your long-term investment goals for your real estate business, such as generating a specific amount of net cash flow or retiring early.
Choose the real estate investing strategy to reach your goals, such as passively investing in real estate partnerships or buying-and-holding rental property on your own.
Research the real estate markets you're thinking about investing in by talking to local real estate agents, active investors in the market, and analyze historic property price and rent trends.
Build a local team of real estate agents, property managers, lenders, attorneys and accountants, escrow officers, and contractors for each market you'll be investing in.
Follow the KISS strategy (keep it simple, stupid) by starting with small lower-risk investments, using conservative leverage and keeping expenses low, and focusing on net cash flow.
A real estate investment strategy can be active and hands-on, passive "coupon clipper" types of investments, or a combination of the two:
Active real estate investing includes working in real estate full time, such as self-managing your rental properties or fixing-and-flipping property.
Passive real estate investing means turning over the daily responsibilities to other people while you collect the net income each month.
For most buy-and-hold rental property investors, investing in real estate is a combination of active and passive investing. In the beginning, most investors are actively researching markets, building a local real estate team, and working with their real estate brokerage to negotiate property deals.
After acquiring a rental property, most investors then shift into the passive mode. You can delegate the day-to-day responsibilities to your real estate team and property management while spending an hour or so each month to review the profit and loss (P&L) and cash flow statements.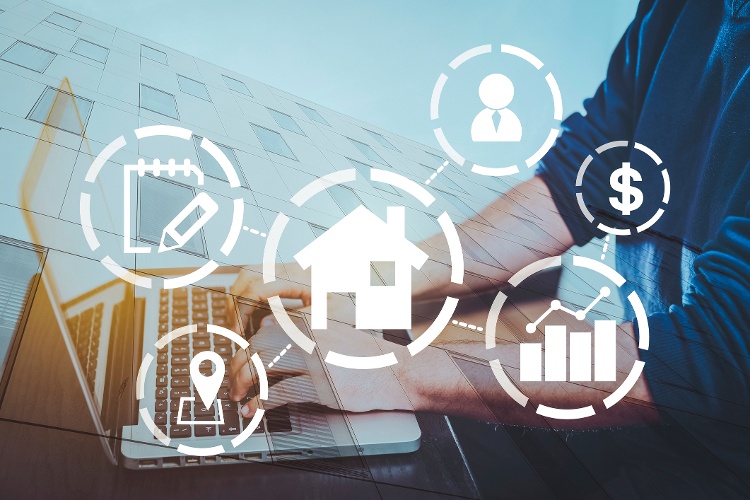 Ways to Invest in Real Estate
Now that we've built a basic understanding of the different types of real estate and how investors make money, let's dive into the various ways in which people actually invest...
Rental property
The net cash flow that rental property can provide is the reason why most people invest in real estate. Net cash flow is the money left over at the end of each month after the rent has been collected from the tenant and all of the bills have been paid:
Pros
Can provide regular monthly income plus extra profit from accrued equity when the property is sold
Conservative use of leverage when financing maximizes your capital to purchase multiple properties
Tax-deductible expenses such as business and operating expenses, mortgage interest, and depreciation expense to reduce taxable net income
Option of doing long-term rentals (which provide more predictability in rental income) and/or short-term rentals (which offer the potential to generate a higher amount of monthly rent)
Cons
Self-management can be time-consuming and difficult, even for experienced real estate investors
Potential property damage from bad tenants, normal wear and tear maintenance expense, and capital improvement costs such as a new roof or HVAC
Rental income can fluctuate due to extended periods of tenant vacancy or delayed payment of rent from the tenant
The rise of out of state investing:
You've probably heard that real estate is all about location, location, location. While that's absolutely true, the problem you could face is that you live in an area where real estate prices are high, potential returns are low, and good properties are few and far between.
Remote real estate investing is a technique that a growing number of investors are using to buy beyond their own "backyard." For example, platforms such as Roofstock have simplified the process of purchasing rental homes to generate passive income.
Investing in real estate remotely allows you to easily find good investment real estate in markets across the U.S. that offer more potential opportunities to make money while using a local property manager to handle the daily details of your out-of-town investment.
Crowdfunding
Crowdfunds are online real estate investing platforms where large groups of investors pool their money to invest in large real estate properties such as apartment buildings, new home developments, and debt investments.
Crowdfunding platforms such as Fundrise and RealtyMogul have minimum investment levels of $1,000 or less. Because such investments can sometimes be classified as securities, rules from the Securities and Exchange Commission oftentimes mean that the more attractive opportunities are limited to accredited investors with a high net worth:
Pros
Invest in single projects or a portfolio of projects, in all real estate asset classes including single-family residential, multifamily, and commercial office buildings and shopping centers
Returns are normally paid quarterly, with investors receiving their share of the profits when the property is sold
Easy to diversify geographically, by asset class, and by investment objective such as stable core property or investments with higher potential returns
Cons
Payment of returns may be delayed until the crowdfund accumulates enough capital to acquire an investment, with some projects taking years before any income is generated
Unlike other ways of investing in real estate, crowdfunded investments are illiquid, so you may be stuck holding property shares that you no longer want
Redemptions may also be restricted or 'locked up' during times of economic or market uncertainty, which means you may not be able to take out your money when you most need it
Real Estate Investment Trusts (REITs)
Real estate investment trusts (REITs) can be bought and sold on the stock market, the same way you might buy shares of Amazon or Facebook. However, unlike many high-tech growth companies today, REITs are required to pay out 90% of their taxable profits in the form of dividends and must invest 75% of their assets in real estate.
Many REITs specialize in asset classes such as single-family rentals, retail, self-storage, data centers, and even cell towers. Some of the largest publicly-traded REITs by market cap include American Tower, Prologis, Equinix, Simon Property Group, and Equity Residential:
Pros
Easy way to create an income stream from dividend-paying stocks that invest in high-quality real estate with long-term leases
Very liquid and easy to trade shares, with fractional share options making it easy to own small pieces of real estate with very little capital
Good way to invest in niche real estate that may be more recession-resistant and offer higher returns than broader real estate asset classes
Cons
Majority of investors don't have the benefits of leverage that direct ownership of real estate offers
Ease of trading REIT shares can also be a drawback because the biggest returns are generated when real estate is held for the long term
Buying a REIT that specializes in the wrong asset class at the wrong time, such as hotels or retail property, can lead to loss of the capital invested
Mutual Funds and ETFs
Shares of real estate mutual funds and ETFs (exchange-traded funds) can be bought and sold on the major stock exchanges. These real estate funds typically invest in a portfolio of different REITs and real estate-related stocks, which allows you to gain exposure to a wide variety of investment real estate without having to research and choose specific stocks.
Some of the largest real estate mutual funds and ETFs include TIAA-CREF Real Estate Securities Fund, iShares Core US REIT ETF, and Vanguard Real Estate Index Fund:
Pros
More diverse approach to REIT investing minimizes the negative impact of choosing the wrong real estate asset class
Investors benefit from professional portfolio management and stock selection
Potential for dividend income and capital appreciation for investors holding over the medium and long term
Cons
Annual expense ratios are ongoing fees that can eat away at your returns
Sector-specific funds such as real estate mutual funds and ETFs may be more volatile than investing in a general mutual fund that tracks indexes like the S&P 500 index
Rising interest rates can make real estate funds and stocks overall less attractive, with a higher cost of borrowing money reducing profitability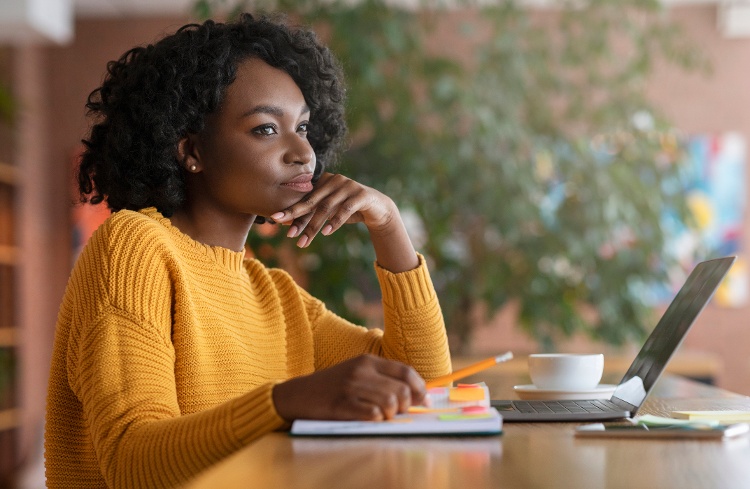 Is Investing in Real Estate Right for You?
There are an almost countless number of ways to invest in real estate today. As with any other investment, buying and owning real estate has risks as well as rewards.
Understanding the potential benefits that investment real estate provides is the first step in deciding if investing in real estate is right for you.