Last updated on July 24, 2020
There's nothing wrong with trying to self manage a rental property, until you realize how much time it actually takes.
While real estate investors are familiar with the "time value of money" concept, the same property owners often overlook the value of their own time while trying to save money on a property management fee.
Every property is different, but as a rule of thumb we can assume it takes a minimum of four hours per month to self manage a property, and that's assuming that everything goes right. To calculate the value of your own time, divide your income by the hours you work, then keep that figure in mind as you read the rest of this article.
Do You Need a Property Manager?
The best way to know whether or not you need a property manager is to understand what you're really getting into when you own rental property. While many people are very good at investing in real estate, the fact is they're not good at managing property that they own.
Here are 10 key questions to ask to help decide if you need a property manager:
Are you aware of the skills needed to manage income-producing real estate?
Have you carefully considered the time and money to make your property rent-ready, or are you investing in a turnkey rental property?
Can you communicate (and relate to) with the tenant demographic that you'll be renting to?
Are you able to handle tenant conflict without getting emotionally involved?
Do you have a network of handymen and contractors in the market you'll be investing in who can reliably make repairs quickly and cost-effectively?
How will managing your own property affect your normal day-job and your family life?
Is the property within a 30-minute drive of where you live, or are you investing in real estate from a distance?
Will travel time affect how quickly tenant issues are addressed or property showings when you are trying to rent a vacant property?
Do you plan on growing your investment portfolio, or will you only own one rental property?
Is your time worth less than the monthly fee you would pay a good property manager?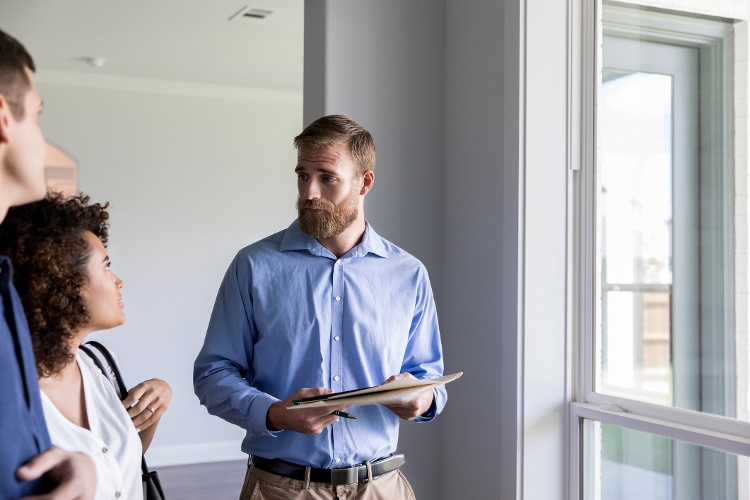 What Property Management Companies Really Do
Although paying a management fee of around 8% might seem like a lot of money, a good property management company is worth its weight in gold. Managing real estate requires being on call 365 days a year, any time of the day or night when a tenant emergency may arise.
Some of the common tasks of a property management company include:
1. Tenant management
Monitoring the condition of vacant property to ensure that it is not broken into or vandalized
Determining fair market rent to keep cash flow strong and market value maximized
Marketing the property for lease, processing tenant applications, ordering background and credit checks, conducting reference checks, collecting security deposits and initial rent payments, and performing a move-in walkthrough with the new tenant
Dealing with tenant conflicts and complaints so that they are handled quickly, efficiently, and professionally to help keep tenant turnover low
2. Property condition
Conducting routine quarterly inspections of the interior and exterior of the property
Performing regular drive-by inspections at different times of the day and week, including weeknights and holidays
Hiring and managing contractors that are part of the property manager's trusted and cost-effective vendor network
3. Finance and accounting
Monthly rent collection
Bill paying – including vendors, utilities, taxes, and the mortgage
Generating monthly and annual owner financial reports
Making monthly net income distributions to the owner
Suggesting value add improvements and services to incrementally increase gross rental income, reduce expenses, and increase net cash flows and overall property value
4. Legal and fair housing
Ensuring the property complies with state and federal fair housing laws, and with the terms and conditions of the local landlord-tenant act
Evicting tenants who are unable to pay their rent, though oftentimes this work is contracted out a flat-fee attorney who specializes in residential rental property evictions
Property Management Expenses
Now that you know what to expect from a management company, let's take a look at the different property management expenses to expect:
Residential property management fees normally range between 8% and 12% of the gross rent collected
Some property managers may charge a fixed monthly fee per unit instead of a percentage of the rent collected
Many management companies offer discounts for managing multiple properties with the same owner
Leasing fees usually range from one-half to one month of recurring rent
Vacant property may be charged a fixed monthly fee as if the property were rented out
Repair costs done through the property manager may be marked-up to compensate the manager for overseeing the work of handmen and licensed contractors
Some management companies also collect an administrative start-up fee for setting up a new account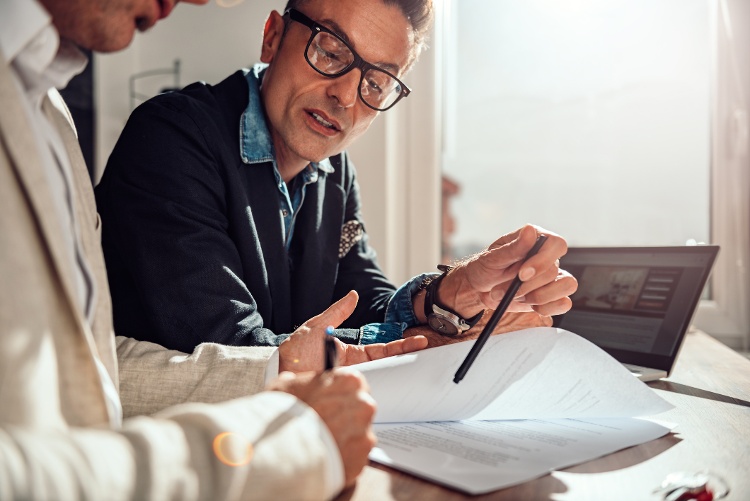 Not all property management companies work the same way. For example, some may collect a percentage of your gross monthly rental income in exchange for providing a full range of services.
On the other hand, managers with fixed, per-unit pricing may use an à la carte pricing plan where each duty performed – such as advertising, monthly owner reports, and evictions - has an additional fee.
Property management pricing can also fluctuate based on how many properties you give to the company to manage, or by the type of property you own. That's because there are economies of scale for the management company. They would prefer to work with one owner who gives them 10 properties to manage, instead of 10 owners each with one property.
Some property types are also more labor-intensive to manage than others, so the fee structure will be different. Single-family houses in different parts of town require more travel time to reach, compared to a small multifamily property where there are several units at the same location.
Finally, here are the common terms of the agreement you'll see with a property management company:
Normally a 12-month property management agreement with an automatic renewal clause
Cancellation notice can be given 30- to 60-days before the agreement expires
Either party may terminate the management agreement early, with or without cause, although sometimes the owner will be charged an early termination fee
State law, usually administered through the local Department of Real Estate, governs agreement termination timelines such as when money held must be transferred to the owner and when final accounting reports must be issued
When Self Management Might Make Sense
For some investors, doing their own property management could be a good idea, even if it's only for a short period of time. Questions you can ask yourself to see if self-management makes sense include:
1. Is real estate investing your full-time job?
If it is, you probably have the software, systems, professional network, and a process in place to be your own property manager or hire someone in your office to handle the work.
2. Is your investment property less than a 30-minute drive from where you live?
The closer you are, the faster you'll be able to respond to tenant complaints and maintenance issues.
3. Will the ROI of your rental property really be higher without the expense of a property management fee, when you factor in soft costs such as time saved and market knowledge?
If your time is worth less than what you would pay a property manager, self-management could make sense.
4. Are you a person who always needs to be in control?
The best property managers are professionals who know and love what they do and don't require your input on routine matters. On the other hand, some investors want to have total control over all aspects of their property, including selecting tenants, and performing routine repairs and maintenance.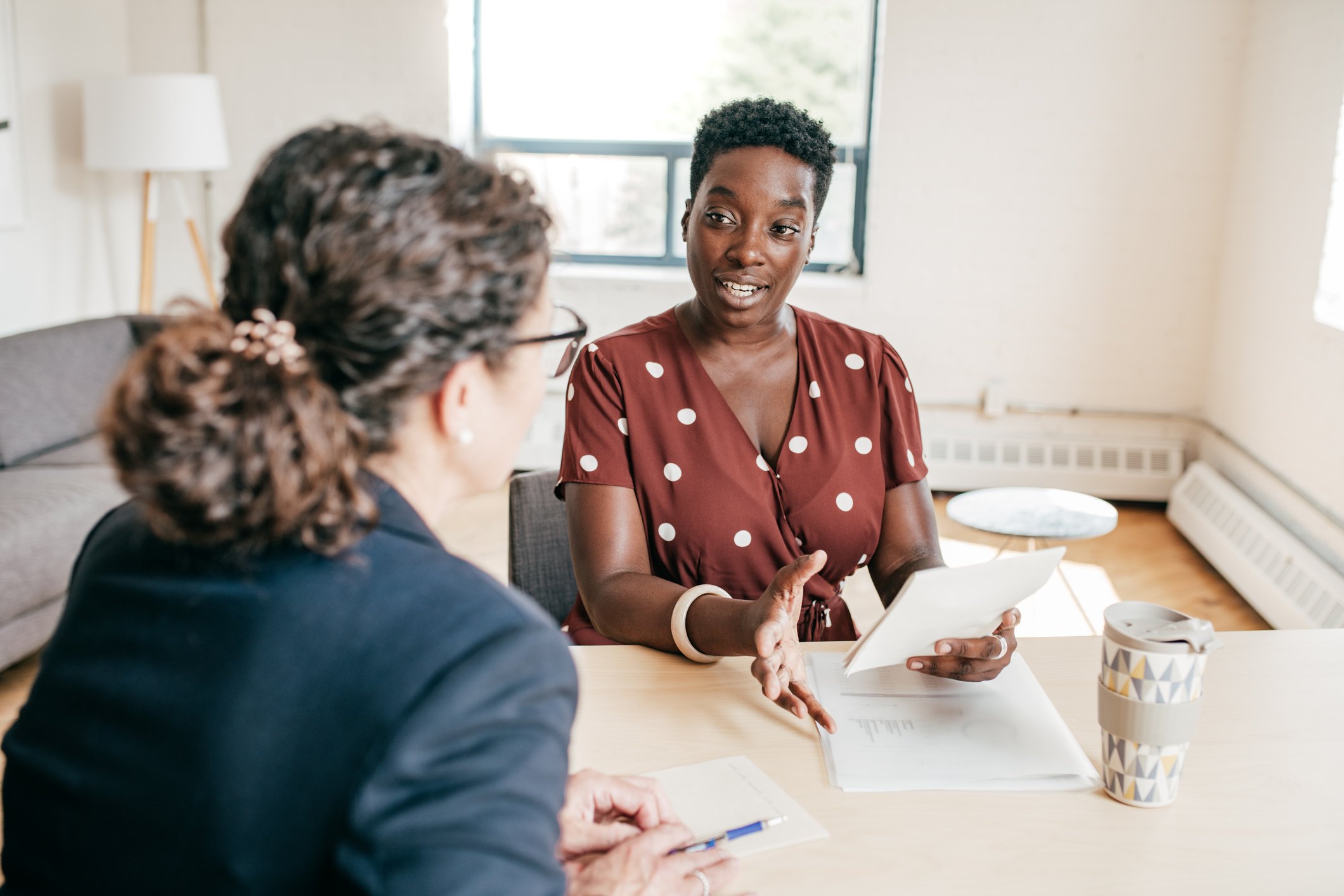 Reasons for Hiring a Professional Property Manager
A professional property manager will provide you with in-depth knowledge of how the local real estate marketplace really works. Your property will be well maintained and operate at peak financial performance, giving you the peace of mind you need to invest in long-distance real estate.
Some of the other reasons for hiring a professional property manager include:
Your time is more valuable than the money spent on professional property management
Passive investing is your chosen strategy for owning income-producing real estate
Cash flow from your rental properties is strong enough to easily pay the management fee from the gross rents collected, in addition to all other operating expenses
You live more than 30 minutes from your rental property, making it difficult to ensure your tenants and property are well taken care of
You have more than one rental property in your investment portfolio
Landlord-tenant laws governing your property are complex, with greater risk of accidentally breaking the law by not local, state, and federal housing regulations
You own Class C 'cash cow' rental property that generates solid and predictable cash flow, but tenant take up a significant amount of time
How to Find a Qualified Property Manager
Most states do not require a property manager to have specialized training. Almost anyone with a real estate license can open up a property management business, so you have to be especially careful about who you choose.
The best ways to find a qualified property manager include:
Getting recommendations from other investors who have the same type of property as yours
Asking your local real estate agent or escrow officer to refer a good property management company to you
Search organizations such as the: