Last updated on April 7, 2022
Over 70% of renters have pets, which is why welcoming all pets is good for business, according to The Humane Society. But despite the demand for pet-friendly rentals, many tenants have trouble finding a landlord that will accept pets.
Owning a pet-friendly rental property that welcomes cats and dogs can make good business sense, provided you do it the right way.
Here's a look at the different pet fees landlords can collect from tenants, and some of the pros and cons of renting to tenants with pets.
Should You Rent to Tenants With Pets?
For many owners, the answer to this question is a big NO!
Images of Rover digging holes in the backyard to bury his latest treat or chewing on the corner of the living room carpet immediately flash through a landlord's mind.
Whether or not to make a rental property pet-friendly is a business decision every landlord is faced with at one point or another. However, renting to tenants with pets can be a good way to generate additional value-add income with pet fees.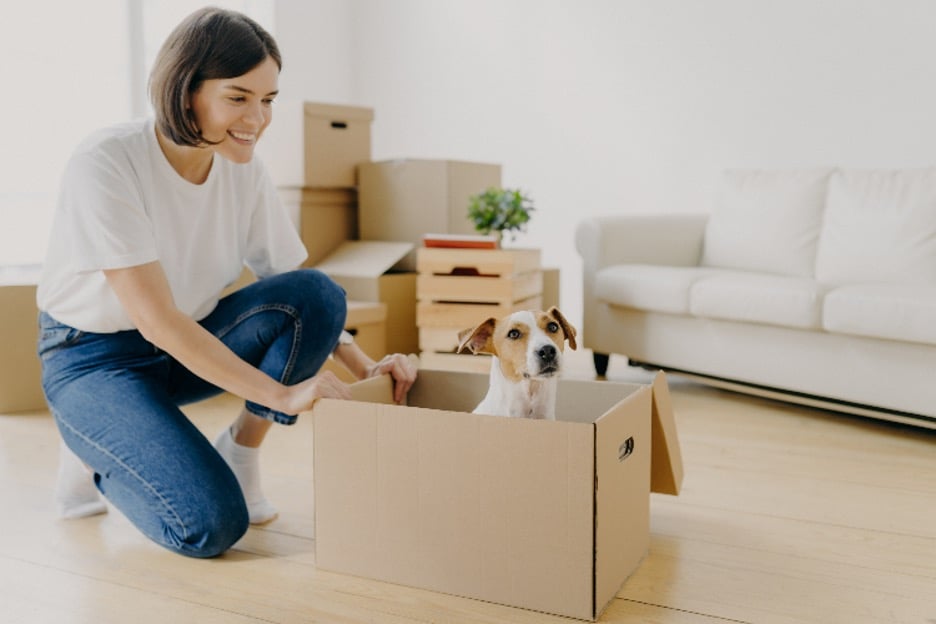 Pet Fee, Pet Rent, and Pet Deposit
There are three types of pet fees many landlords charge a tenant:
Pet Deposit
A pet deposit is a one-time refundable security deposit, similar to a refundable security deposit collected from a tenant. According to Zillow, pet deposits typically range from $200 to $500 and:
Provide funds for serious damage caused by a pet.
Serve as an incentive for the tenant to take care of the pet and your property.
Should be kept in a separate account to avoid commingling.
May be used only for damage caused by the pet and not the tenant.
In general, a pet deposit can not be used to pay for damage due to normal wear and tear or unpaid rent.
You may be able to use a tenant's pet deposit to pay for excessive damage caused by the pet (or the tenant's neglect) such as scratched appliances, stained walls and flooring, or a flea infestation in the carpet.
Both pet deposits and tenant security deposits can be complicated to keep track of, so consider signing up for a free Stessa account to simplify your rental property finances.
Pet Fee
A pet fee is a one-time non-refundable fee charged to tenants who have pets. Some landlords collect and keep a pet fee instead of charging a refundable pet security deposit as advance compensation for any damage caused by the pet.
Pet fees can range from $50 to $500 per pet, depending on the size, weight, and type of pet, and:
Compensate the landlord in advance for any potential damage caused by the pet.
Are not required to be kept in a separate account because the money is not refundable.
May not always be enough to pay for excessive damage caused by the pet.
Must be reported as income to the IRS.
Pet Rent
Pet rent is additional rent collected from the tenant each month and is often charged on a per-pet basis. Many landlords charge a pet rent equal to 1% - 3% or more of the monthly rent.
For example, assume your house normally rents for $1,500 and the tenant has one pet. The pet rent amount would range from $15 to $45 per month, and the total rent paid by the tenant would be between $1,515 and $1,545 each month.
Other landlords charge a flat monthly pet rent, based on their previous experience with tenants who have pets, or what the competition is charging for pet rent in the local marketplace:
Pet rent can increase cash flow and net operating income (NOI), generating a bigger cash on cash return and a potentially greater property value based on NOI.
Monthly pet rent is indirect compensation for the additional wear and tear caused by a pet.
Charging only pet rent (instead of pet rent in addition to a pet deposit or pet fee) may not generate enough income to pay for damages if the pet rent is set too low.
Additional pet-related fees, deposits, and rent may be too much for some tenants to afford, or the tenant may be unwilling to extend the lease when the time comes to renew.
Depending on where your rental property is located, the city or state may require you to credit the amount of pet fees and deposits collected toward the maximum deposit you can charge a tenant.
In other words, if the state limits the security deposit to an amount equal to 1.5 times the monthly rent, a landlord may need to include the total pet fees in this amount.
A property manager will understand how pet fees and tenant security deposits work in your market. The legal resource website Nolo.com also has a good article about pet deposits and fees.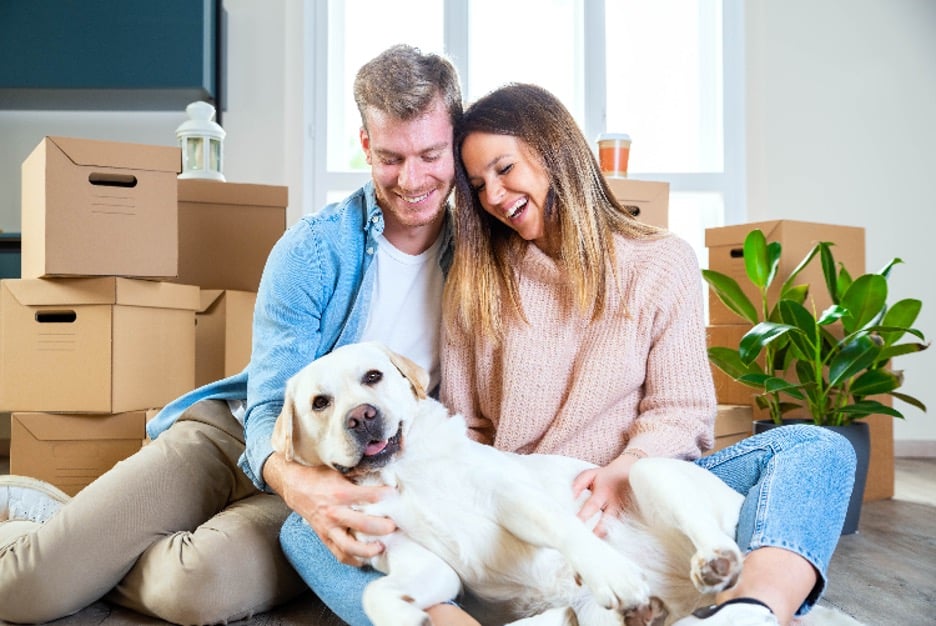 Pros and Cons of Renting to Tenants With Pets
On the one hand, having a pet-friendly rental can be a good way to attract more qualified tenants and increase your monthly rental income. But, there are also some potential risks to renting to tenants with pets if you don't do it right.
According to an article from the tenant screening website SmartMove, these are the top pros and cons of allowing pets in rental properties:
Pros of Renting to Tenants with Pets
Higher rent: You may be able to charge a higher rent to tenants with pets (especially ones with large dogs) if there are few pet-friendly rentals in the neighborhood. Having a pet-friendly home is also a good way to gain a competitive edge if there are a lot of rentals available.
Less tenant turnover: Tenants with pets are more likely to feel that a rental property is their real home. If your house feels like a permanent residence to the tenant, they're more likely to renew their lease (helping to keep your tenant turnover costs lower).
Larger pool of applicants: Allowing pets attracts more tenants and gives you more applicants to choose from. Over two-thirds of the households in the U.S. own a pet, while more than 76% of millennial renters are proud pet owners.
More responsible tenants: Owning a pet requires a lot of time and attention, which means pet owners are more likely to also be responsible tenants. The odds are that a tenant with pets will put the same amount of energy into taking care of your property as they do taking care of their pet.
Cons of Allowing a Tenant to Have a Pet
Potential pet damage: Even though pet owners often treat their pet as a person, the pet is really an animal at heart. Even the most well-trained pet has an accident every now and then, such as messing the carpet or chewing wood.
Excessive noise: Some pets are excessive barkers, particularly if there are other barking dogs in the neighborhood. Unless the neighbors are pet-friendly as well, you may receive complaints from the people next door or from the HOA.
Permeating odors: If a tenant doesn't keep their pet well-groomed or promptly clean up after an accident, eventually offensive odors can build up in the flooring and walls. One way to monitor this issue is by conducting a routine property inspection every few months.
Protective pets: One of the reasons many people own a dog is for protection, but dogs can sometimes go overboard if they feel their master is threatened. One way to mitigate the risk of having a pet-friendly rental is to require the tenant to obtain renters insurance (if your state landlord-tenant laws allow).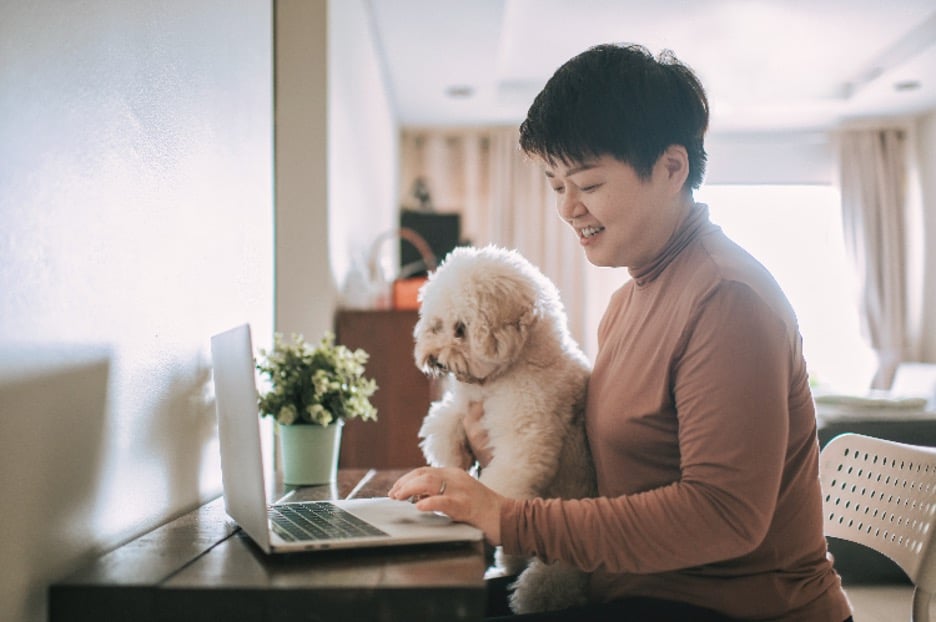 How to Screen a Tenant with Pets
The process for screening tenants with pets is similar to the way you would screen any other tenants. Ask the tenant questions to learn more about their pet, and schedule a time to meet the pet as well:
What is the pet's name, age, breed, and gender?
Has the pet been spayed or neutered?
How long have you had the pet?
When was the last time the pet went to obedience training?
Is your pet housebroken?
When you go to work where does the pet stay?
Would you consider the pet to be friendly towards strangers, and why or why not?
Are you willing to take out renters insurance that also covers pet-related damages and liability coverage?
Do you have any objection to the home being periodically inspected to check for damage caused by the pet?
When is a good time to meet your pet?
Adding a Pet Addendum to the Lease
If you decide to rent to a tenant with a pet, it can be a good idea to add a pet addendum to your regular lease agreement.
A pet addendum should include basic information about the pet, specific rules that you have regarding pets on your property (such as cooperating with regular inspections), and acknowledgment from the tenant that they will take good care of your property and their pet.
Good sources for reviewing and downloading a free pet addendum to a lease agreement include: