Last updated on September 15, 2021
Savannah has been proactively wooing out-of-state technology workers to the metro area, creating a potential bonus for rental property investors. That's because many tech employees are millennials, one of the prime demographic groups who prefer to rent rather than own where they live.
Add to this Savannah's strong population and job growth, lack of land for new development, and a high quality of life and it's easy to understand why the demand for real estate in Savannah is so strong.
Savannah, Georgia is located along the Savannah River, about 20 minutes from the Atlantic Ocean and 3 ½ hours by car from Atlanta. Originally founded as a British colony in the early 1700s, the city was a key port during the American Revolution and Civil War.
Today, the city is a thriving seaport community and home to a diverse mix of industry including manufacturing, healthcare, high tech, tourism, and film. In fact, Georgia ranks #1 globally in the production of top grossing feature films, ahead of entire countries like the United Kingdom and Canada and much larger states such as California and New York.
So, instead of watching Savannah on the big screen, why not consider investing in rental property here? Who knows, your place might end up being featured in an upcoming Academy Award winning film.
>>Explore Roofstock's Savannah investment properties here.
Population Growth
Population growth in the Savannah MSA has been amazing over the past eight years, according to a recent article in Georgia Trend. Many new arrivals to the area live in the suburban bedroom communities surrounding the City of Savannah, creating a workday commute that's similar to rush-hour in Atlanta.
Key Population Stats:
City of Savannah is home to more than 145,000 people and nearly 400,000 in the Savannah metro area.
Chatham County (where Savannah is located), along with Bryan and Effingham counties make up the Savannah MSA.
Savannah is the 5th-largest city in Georgia and the 3rd-largest MSA in the state.
Over the past 10 years the Savannah metropolitan area has added nearly 100,000 new residents.
In the next five years the City of Savannah is forecast to gain about 6,000 new residents and about 12,000 new residents by 2030.
About 54% of the people living in the Savannah MSA are in the prime working age group of 20 – 55 years old.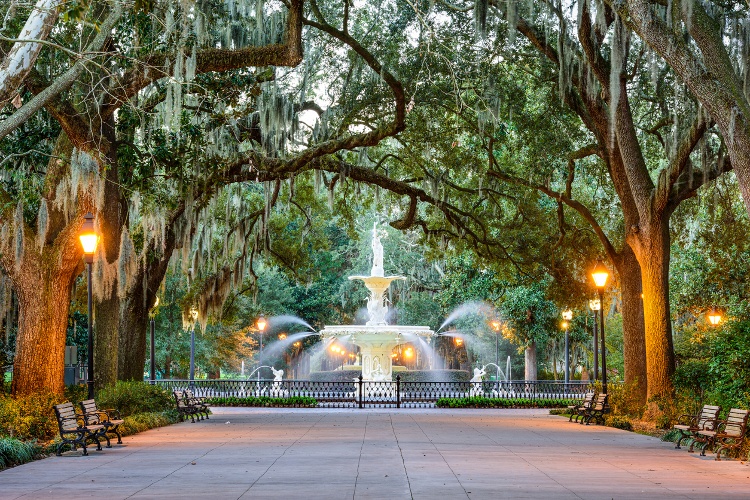 Job Market
The Savannah MSA has been described as an "economic star" with a broad foundation for the future. Defense and aerospace, tourism, healthcare and education, and the city's deepwater seaport are just a few reasons why the job market in Savannah is staying strong and steady.
Key Employment Stats:
GDP of the Savannah MSA is more than $22 billion, according to the Federal Reserve Bank of St. Louis, and has grown by over 59% during the last 10 years.
Employment growth in Savannah was 3.94% over the past year, while the unemployment rate is down to 4.8% (BLS Oct. 2020).
Job sectors in Savannah showing the fastest signs of recovery include construction, trade and transportation, and professional and business services.
Key industry sectors in Savannah include transportation, tourism, military and defense, manufacturing, healthcare, high tech and innovation, and film and entertainment.
Largest manufacturing employers in the Savannah area include Gulfstream Aerospace Corporation, chemical company SNF, Georgia-Pacific Savannah River Mill, and International Paper.
Memorial University Medical, Walmart, Kroger, marine cargo handling company SSA Cooper, Publix, and East Georgia Regional Medical Center are some of the largest private sector employers in metro Savannah.
Large public sector employers include Savannah-Chatham County Board of Education, Ft. Stewart/Hunter Army Airfield, Georgia Southern University, and the City of Savannah.
Major colleges and universities in and around Savannah include Georgia Southern University – Armstrong Campus, Savannah College of Art and Design, and Mercer University.
90.5% of the residents in the Savannah metro area are high school graduates or higher, and more than 32% hold a bachelor's degree or advanced degree.
Interstate highways I-16, I-19, and I-516 pass through the city, with major metro areas such as Atlanta, Charlotte, and Jacksonville within 250 miles or less of Savannah.
Port of Savannah is one of the top four container ports in the U.S. and is the fastest-growing deepwater seaport by container volume over the past 10 years.
Georgia Central, CSX, and Norfolk Southern provide freight rail service in Savannah.
Savannah Hilton Head International Airport (SAV) provides passenger and air cargo service to daily non-stop destinations such as Atlanta, Baltimore, Boston, Chicago, Dallas, Miami, and New York City.
Real Estate Market
The real estate market is still doing "really well" in Savannah, Georgia. According to WJCL 22 in Savannah, new priorities are being placed on finding the right home as more people move to this small city from more expensive urban areas.
Real estate investors may want to move fast once they find a good single-family home to buy. Although property is staying on the market about 60 days, nearly everything is selling for full price. That means there are more people looking to buy than there are homes available.
Key Market Stats:
Zillow Home Value Index is $212,191 (as of May 2021).
Homes values in Savannah have increased by 12.7% over the past year.
Median list price of a single-family home in Savannah is $279,000 based on the most recent report from Realtor.com (May 2021).
Median listing price per square foot is $150.
Median selling price of a home in Savannah is $279,900.
Days on market (median) is 47.
Sale-to-list price ratio is 100%.
Of the 85 neighborhoods in Savannah, South Historic District is the most expensive with a median listing price of $750,000.
Most affordable neighborhood in Savannah is West Savannah with a median listing price of $75,000.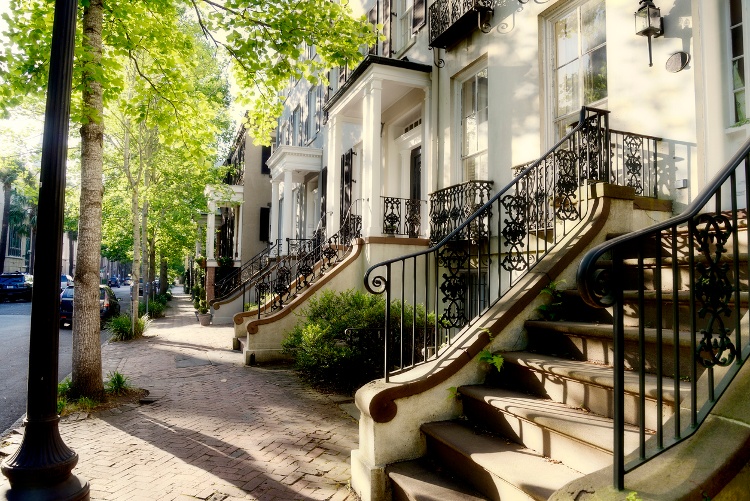 Attractive Renters' Market
Savannah has been offering a relocation incentive to lure tech workers to the metropolitan area. Forbes reports that the Savannah Economic Development Authority (SEDA) aims to lure out-of-state technology workers to the area to continue boosting the region's technology industry. That's good news for rental property investors, because millennials and Gen Zs are two of the biggest demographic groups for rental housing.
Key Market Stats:
Average rent in Savannah is $1,206 per month, according to the most recent statistics from RENTCafé (May 2021).
Rents in the Savannah metropolitan area have increased by 9% on average year-over-year.
43% of the housing units in Savannah are occupied by renters.
87% of the rental units in Savannah have rents of between $701 and $1,500 per month.
Most affordable neighborhoods for renters in Savannah are near the Savannah International Airport, SPA Industrial Park, and Hudson Hill–Bayview where rents are less than $800 per month.
Most expensive neighborhoods for renters in Savannah include Thomas Square, Victorian District, and Yamacraw Village where monthly rents average $1,989.
Historic Price Changes & Housing Affordability
When analyzing a specific market for investment, buyers of rental property often review historic home price changes and the affordability of housing in the area.
Pricing trends can help investors forecast the potential for future appreciation, while housing affordability is an indicator of what the likely demand for rental property will be.
Freddie Mac publishes a monthly house price index report with the latest price trends for various markets across the U.S. The most recent Freddie Mac House Price Index (FMHPI) for Savannah, Georgia shows:
May 2016 HPI: 154.2
May 2021 HPI: 220.2
5-year increase in home prices: 42.8%
One-year increase in home prices: 17%
Monthly increase in home prices: 1.7%
The HAI – or housing affordability index – compares the median family income in a market to the median price of a single-family resale home.
Using 100 as a baseline number, the HAI index provides a ranking of the local housing market. The greater the affordability index number is above 100, the more affordable a market is to own a home, assuming a 20% down payment and a conventional mortgage.
The housing affordability index for Savannah (as of July 2020) is 134. This means that Savannah is one of the more expensive places to own a home, indicating a potentially strong demand for rental property in the Savannah metro area.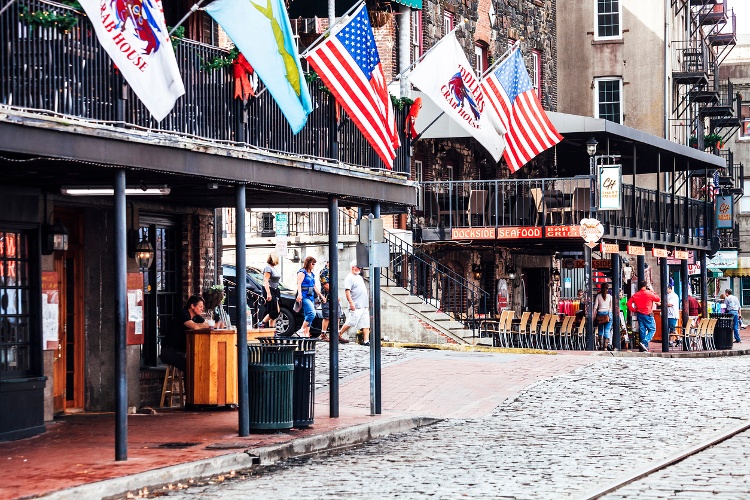 Quality of Life
Founded back in 1733, Savannah is the oldest city in Georgia and home to the Savannah Historic District, the largest National Historic Landmark Districts in the country. Millions of people visit Savannah every year, attracted by the city's historic and waterfront districts, subtropical climate, and Southern hospitality.
Key Quality of Life Stats:
Cost of living in Savannah is 3% below the national average.
Forbes ranks Savannah #19 in cost of doing business, #42 in job growth, and #74 as the best place for business and careers.
Niche.com gives Savannah "A" ratings for nightlife and diversity and says the city is the 60th best place to retire in the U.S.
Three-hundred-year-old buildings on cobblestone streets and trees covered in Spanish moss along the Savannah river add to the area's scenic charm.
Savannah College of Art and Design helps give the city a cool, artsy vibe.
Beaches along the Atlantic Ocean are just a 30-minute drive from Downtown Savannah.
Memorial Health University Medical Center is ranked as one of the best hospitals in Georgia by U.S. News & World Report.
Get Out the Map
Where to begin your search? Roofstock created a heat map of Savannah based on our Neighborhood Rating, a dynamic algorithm that enables you to make informed investment decisions by measuring school district quality, home values, employment rates, income levels and other vital investment criteria.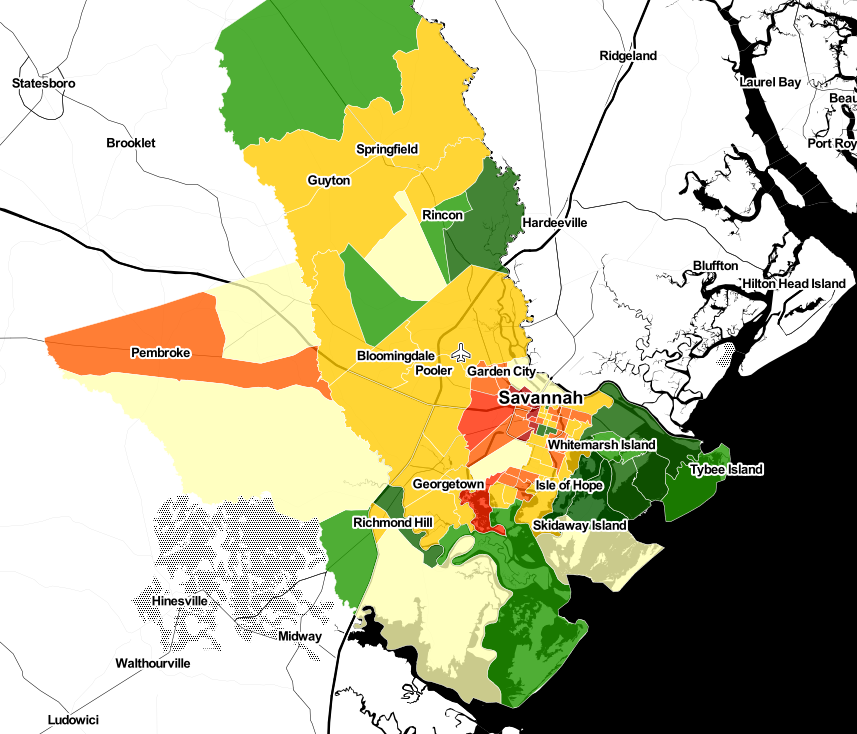 DARK GREEN: 4-5 star neighborhood
LIGHT GREEN: 3.5-4 star neighborhood
YELLOW: 2.5-3 star neighborhood
ORANGE: 2 star neighborhood
RED: 1 star neighborhood
Ready to invest in the Savannah housing market? If you haven't already done so, create your free Roofstock account and set up alerts. We'll notify you when we have a Savannah investment property that matches your search criteria.