Today, many investors are discovering that owning real property is the perfect alternative to risking capital on more volatile investments such as stocks and bonds.
While there are a variety of ways to invest in the property market, turnkey real estate investing offers direct ownership of a real asset that you can see and touch while earning passive income each month and appreciation over the long-term.
Here's why a growing number of people today are making turnkey real estate investing their number one choice.
Should You Invest in Turnkey Rental Property?
Turnkey real estate investing can be an excellent option for people who are new to rental property investments, and for experienced buyers wanting to quickly grow their portfolio.
Because the real estate is turnkey or move-in ready, and is often already tenant occupied, turnkey real estate is also the number one choice for long-distance real estate investors.
However, turnkey investments are best for investors with a longer-term, buy-and-hold strategy. Buyers looking for more speculative short-term profit may find that trying to locate a house to fix-and-flip is a better option.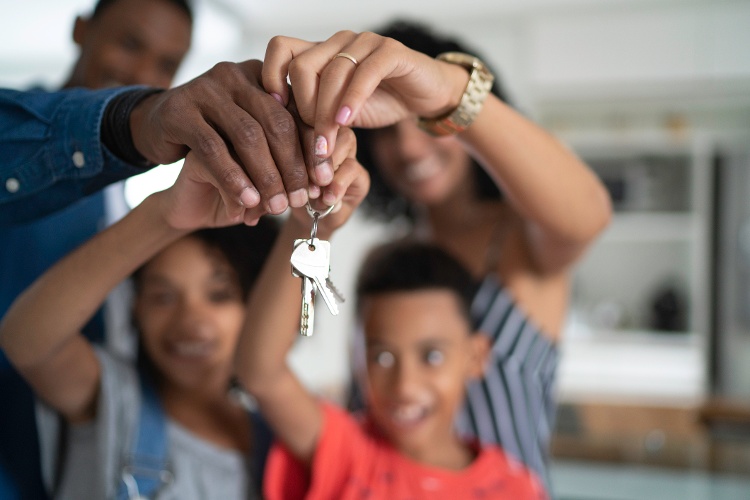 How to Successfully Invest in Turnkey Real Estate
Before placing capital in any type of investment, it's important to understand how the asset purchase will fit into your overall investment strategy.
Here are some of the things to think about to help ensure your turnkey real estate investment is a success:
Holding periods for rental property are generally longer than more liquid assets such as stocks and bonds, although real estate is less subject to market volatility over the long term.
Fully investigate all turnkey rental opportunities, since there isn't an industry standard definition for "turnkey" and the word means different things to different sellers.
Engaging a local professional property management team is one of the key factors for successfully investing in long-distance real estate.
Calculate the income potential of the turnkey investment using various holding scenarios, to understand how recurring monthly net cash flow and gradual appreciation affect the value of the rental property.
Benefits of Turnkey Real Estate Investing
There are a number of advantages to investing in turnkey real estate that no other asset class can offer:
1. Easier for long-distance investing
Contrary to popular belief, the best real estate deals often are not in your own backyard. However, most people don't have the luxury of hopping onto a plane and scouring the country for single-family rental property investments.
Turnkey real estate investing lets you invest in real estate thousands of miles away, in markets where property prices may be more affordable, and cash flows and ROIs stronger.
2. Immediate cash flow
One of the biggest wild cards with investment real estate is finding and keeping a good, qualified tenant who pays the rent on time and takes care of the house as if it were their own. The longer a property sits vacant, the lower the ROI and cash flow will be.
Buying a turnkey single-family rental with a tenant already in place generates immediate income from the day of closing. Plus, because the house is already rented, you can review the tenant qualifications and payment history as part of your due diligence before you buy.
3. Local management included or recommended
Having a professional local real estate team is an invaluable resource for long distance real estate investors.
Some turnkey providers include property management as part of their offering while others (like Roofstock) allow you to choose your own local property management company. Both of these options typically have an established network of cost-effective vendors, and a full-time staff that can handle any tenant issues that arise day or night.
4. Guarantees/safety nets
Sophisticated real estate investors do everything they can to minimize risk and maximize returns. If you're buying from a turnkey company, check to see what guarantees they offer investors.
For example, all Roofstock properties come with:
A 30-day money back guarantee if you're not satisfied with your purchase
Guaranteed rent on vacant properties starting 45 days after the house is rent-ready
(If you'd like to learn more, you can get complete details about the Roofstock Guarantee here.)
5. Added piece of mind
Investing in turnkey real estate is easy and convenient because all of the work has already been done. There's no deferred maintenance and houses are move-in ready, if they're not already occupied by a tenant.
Instant cash flow that begins the day of closing and zero downtime due to vacancy and repairs make turnkey rental property the perfect choice for the passive real estate investor. All you need to do is review the owner deposits and financial reports that the property manager sends you every month.

Disadvantages to Turnkey Real Estate Investing
In the interest of being fair and balanced, there are also some potential disadvantages to turnkey real estate investing. Here are some things to be aware of with these types of properties:
Turnkey properties are usually sold at a bit of a premium
Some turnkey companies buy houses, fix them up, then resell them as turnkey investments. When it comes down to it, they're no different from home flippers or wholesalers who make their profits by selling investors property with a very high mark-up.
On the other hand, companies such Roofstock operate an online platform that puts real estate investors together with sellers of turnkey houses that have been thoroughly inspected and vetted. They receive a small transaction fee, but that's quite a bit different from some other companies that might mark-up a property by 30% or more.
Lower risk-adjusted returns
Since turnkey real estate is move-in ready with no needed repairs – and oftentimes already cash flowing with rents from qualified tenants – much of the risk has been removed from the investment. Because there's generally lower risk, there may also be a lower risk-adjusted return from turnkey rental property.
That's similar to the way that bonds work. As of this writing, U.S. 10-year Treasury Notes yield less than 1%, compared to U.S. corporate bonds with a 3.3% yield or high-risk CCC rated bonds with a yield of almost 18%, according to The Wall Street Journal.
Real estate investors expect returns much higher than 1% but aren't willing to gamble their capital on a high risk investment. Instead, they aim for risk-adjusted returns somewhere in the middle.
That's exactly what can be found with Roofstock's turnkey properties, where annualized returns from houses in 4-star and 5-star neighborhoods run around 6-7% and 1-star to 3-star neighborhoods run around 7.5-12%.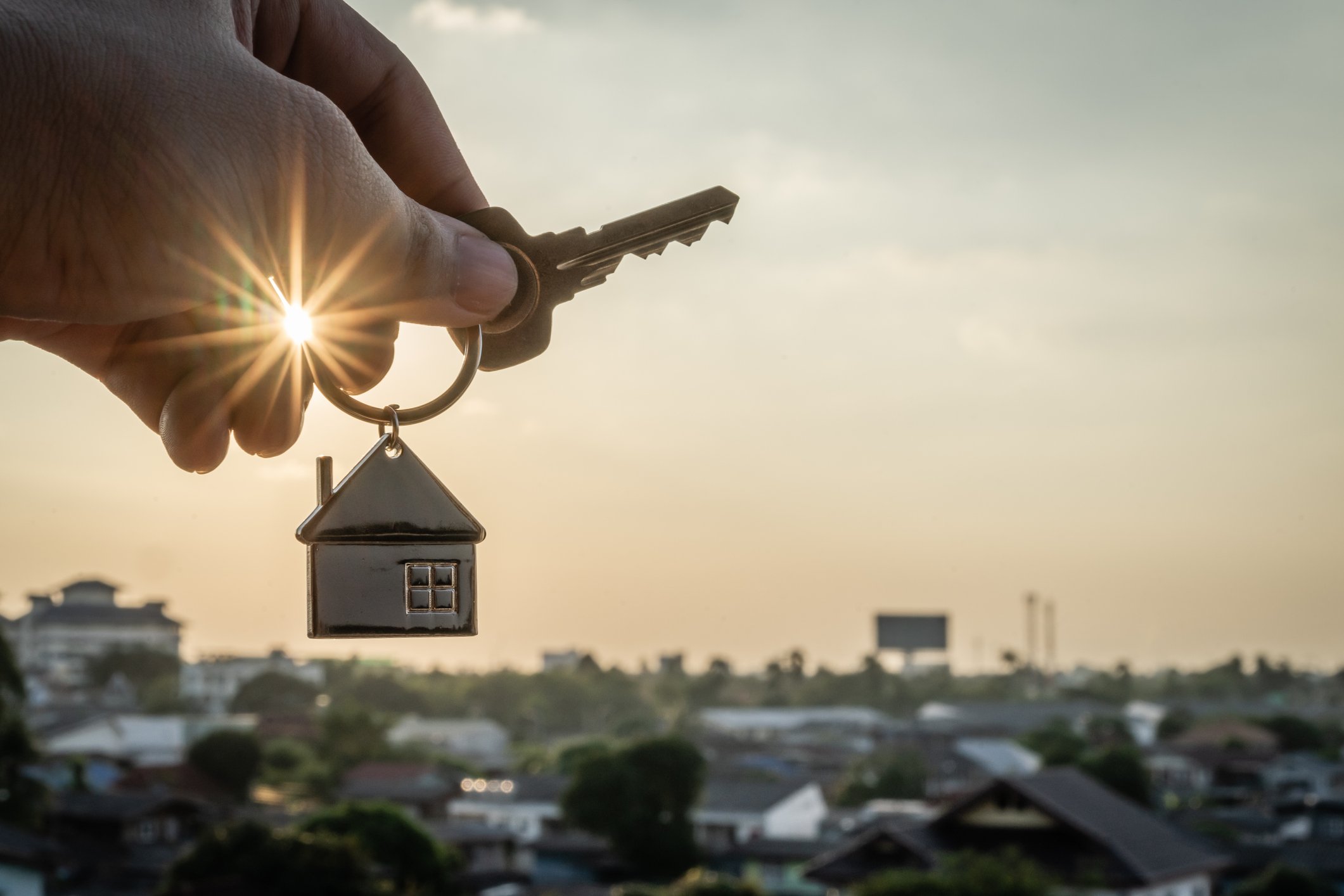 Important Things to Consider Before Buying Turnkey Real Estate
If you're not interested in dealing with the uncertainty of managing your own rehab projects and want to buy a property that shouldn't have any major expected expenses (HVAC, roof, water heater, etc.), most investors will find that there are far more benefits to buying turnkey real estate than there are drawbacks.
However, before deciding to take the plunge on investing in turnkey rental property, there are several important things to consider:
Financial metrics such as cap rate, cash-on-cash return, and ROI to make sure that the numbers "make sense" compared to alternative investment options.
Obtaining a loan for long-distance rental property can sometimes be more expensive than buying in your own market, so be sure to shop around for a lender and explore different financing options.
Having a qualified local property management and real estate team can be the difference between having a turnkey rental property with robust positive net cash flow, or a place that barely breaks even.
Always conduct thorough due diligence, even if the property is turnkey, using a professional inspector to examine structural and mechanical items such as the HVAC and foundation, and the quality of any renovation work that was done.
Where to Find Turnkey Rental Property
If you've stayed with us this far, you're probably curious about how to begin looking for a turnkey property.
There are a number of places to begin your search:
Websites such as Zillow and Realtor.com are good places to look for homes listed by real estate agents for sale, although you will need to do your research to evaluate the property condition and the local market dynamics.
Craigslist is a good resource for buyers hoping to find a good deal from FSBOs (for sale by owners), but remember that the "buyer should always be aware" with these types of sellers.
Check out Roofstock's selection of turnkey properties. Roofstock has seen an astronomical growth since being founded in 2015, due to a variety of investor-friendly features such as detailed financial performance for each property listed, full transparency for all parties throughout the deal process, and rent and purchase guarantees.
Search for "turnkey companies" on Google for whichever markets you're considering investing in.