Last updated on May 20, 2018
So, you have a couple investment properties in your portfolio. You've got a good grasp on what it takes to be a rental property owner, and you learned some valuable lessons in your first year (sometimes through trial and error). You're fully on board with this whole real estate investing thing and are ready to make your next strategic move. You're at an exciting crossroads!
But what to focus on first? From dealing with contractors, taxes, tenants and bookkeeping—not to mention identifying new investment opportunities—there's a lot to tackle.
In this article, we'll look at how to scale from one or two properties to building a sizable real estate portfolio.
>> In case you missed it: The beginner's checklist for real estate investing
Common Challenges and How to Overcome Them
1. Time Constraints
Time management is going to be one of your most common challenges as you build your real estate portfolio. Being a landlord is a lot of work, even with just a couple properties. If you're looking to manage everything yourself, every property you acquire will have its own time commitments. You'll need to build a team in order to manage your existing assets while continuing to scale.
Solution: Start outsourcing tasks where it makes sense. Hire a property manager. Find a great real estate CPA. Use a turnkey company to quickly find new investment opportunities. Implement an online rental payment system that helps decrease late payments. Farming out tasks such as these and taking advantage of new technology will keep your real estate income more "passive" than if you were trying to do everything yourself. Delegating will also free you up to focus on the bigger picture and high-priority items that need your attention.
"I outsource all of the day-to-day stuff and focus on deal acquisition and financing since that is the part I enjoy." - Jimmy Moncrief, experienced real estate investor
Tip: If you don't want your real estate portfolio to become your full-time job, consider hiring a property management company to take over day-to-day operational and administrative tasks.
>>Related: When should you hire a property management company?
2. Being Bound to a Single Market
If your plan is to build and manage your real estate portfolio yourself, you'll want to make sure your properties are within close geographic proximity to each other.
However, as Roofstock CEO Gary Beasley has pointed out a number of times, this method forfeits one of real estate's best advantages: the diversification of risk. Layering on more real estate exposure in the same geographic area is the real estate equivalent of 'doubling down on' rather than 'splitting eights'.
Alternatively, tying your investment properties to different economies allows you to de-couple the risk between where you live/work and your passive investment strategy. Not only that, expanding your search footprint frees you up to invest in markets with different qualities that fit your financial profile and investing criteria.
>>Related: 3 questions to ask about investment property locations
Solution: Take advantage of solutions that empower you to invest outside of your local market! In an age where real estate investing is rapidly being democratized for the everyday investor, buying rental properties remotely is the new status quo. You're not going to find an affordable, cash-flowing investment property in Seattle, San Francisco or New York, but you most certainly can if you set your sights on the Midwest and South.
Tip: You can easily invest in these areas by using a marketplace like Roofstock to purchaes turnkey single-family rentals. Roofstock provides all the financial data, property details and partners you need to evaluate and purchase investment properties. They even set you up with providers for insurance, lending and property management.
3. Having the financial means to scale your portfolio
Cash is the fuel that keeps your investment engine running. The more accessibility to cash you have, the greater your ability to act quickly on new investment opportunities when they surface.
Solution: There are a couple ways to solve short-term cash-flow issues.
First, you can refinance or sell an existing property to generate some immediate capital. This would mean leveraging a current investment against a new opportunity. Sometimes refinancing to build your real estate portfolio is a good idea, but we recommend doing your research first and consulting with a financial advisor.
Another strategy used by savvy real estate investors is the 1031 exchange. When you sell an investment property, you'll pay some hefty capital gains taxes at the time of the sale if you have gains. But if you do an IRS 1031 deferred exchange, this allows you to defer all capital gains taxes if you reinvest the proceeds in a new property or portfolio of properties of equal or higher value and maintain similar or higher loan amounts. Ipso facto? A 1031 exchange effectively allows you to trade up to a portfolio with higher income and tap into embedded equity for reinvesting.
>> Related: The pros and cons of a 1031 exchange
Partnering with another investor or several investors is not uncommon, especially in the real estate space. Like all investing strategies, there pros and cons to this. For example, teaming up with someone else spreads out risk, gives you more capital to work with and distributes responsibility so there's less work for each individual. On the flip side, if your partner decides they want out, your business will need some restructuring. You might find yourself in a position to have to buy your parter(s) out or sell some of your assets. Partnering with other people may also cut into your margins, and you won't be the only one calling the shots. Like we said—it all depends on your investing style and goals. Speaking of which...
>>Tip: If you're selling a property within a year of purchase, you'll be subject to a higher tax rate than if you hold the property for over a year. Check out our piece on tax tips for real estate investors.
What do Your Investment Goals Look Like?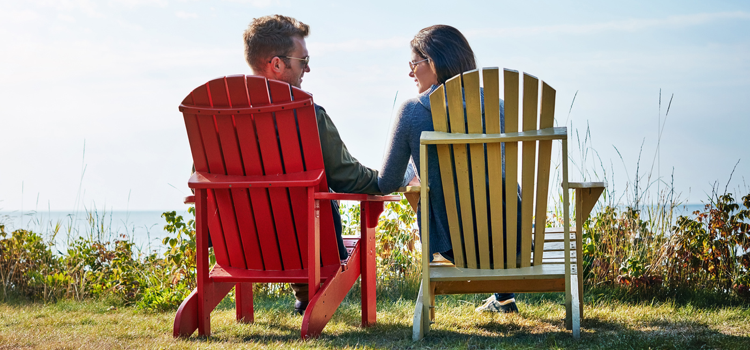 This is important to consider long before you begin the process of looking for investment properties. If you want to build your real estate portfolio but haven't defined the end goal, take a small step back.
Is your goal to have a diversified portfolio with homes in a number of different markets?
Are you solely focused on the pocketbook value of the portfolio?
How many homes will it take until the profit from your rentals exceeds your living expenses?
Are you looking for higher monthly cash flow, more stability, or something in between? Sometimes lower-yielding properties tend to be safer investments and higher-yielding homes come with a little more risk.
All of these (and more) are important questions to answer before you scale your real estate investment portfolio. As always, know your goals first and then put the proper systems and people in place to help you achieve them.
*****
Curious about purchasing a portfolio of investment properties? Whether you want five or 20 properties, Roofstock has a variety in different markets.