Last updated on August 4, 2022
Owning a home is one of the ways the people build wealth over time. However, another popular but often overlooked way of building wealth in real estate is with a strategy known as house hacking.
House hacking can be a good way to slowly get into the real estate business with a home that people already own, and to learn the ins and outs of being a landlord.
---
Key takeaways
House hacking is a real estate investing strategy which aims to partially or completely offset the owner's mortgage payment.
Single-family and small multifamily homes used as a primary residence may be good candidates for house hacking.
Financing a primary residence is usually less expensive than buying a rental property, with better terms and interest rates, and down payments as low as 0%.
---
What does it mean to house hack?
House hacking is a real estate investing strategy that involves buying a property and then renting part of the property out.
One example of house hacking is buying a single-family home, then renting out a room or remodeling the basement or attic into a small apartment unit. Rental income generated is used to pay down the mortgage balance and build equity in the home.
When the time is right, the owner has the option of doing a cash-out refinance to turn the accrued equity in the home into cash, and to use the money as a down payment to purchase another rental property.
Buying a small multifamily property – such as a two-unit duplex or a three-unit triplex – is another way real estate investors house hack.
Both Fannie Mae and Freddie Mac have mortgage products for 2- to 4-unit primary residences with low interest rates and affordable down payments. House hacking a multifamily property happens when the investor/borrower lives in one unit and rents the other units out.
Income from the rental units is used to make extra principal payments on the mortgage. When the accrued equity in the multifamily property becomes large enough, the investor may be able to refinance and pull cash out of the property to purchase another small multifamily building.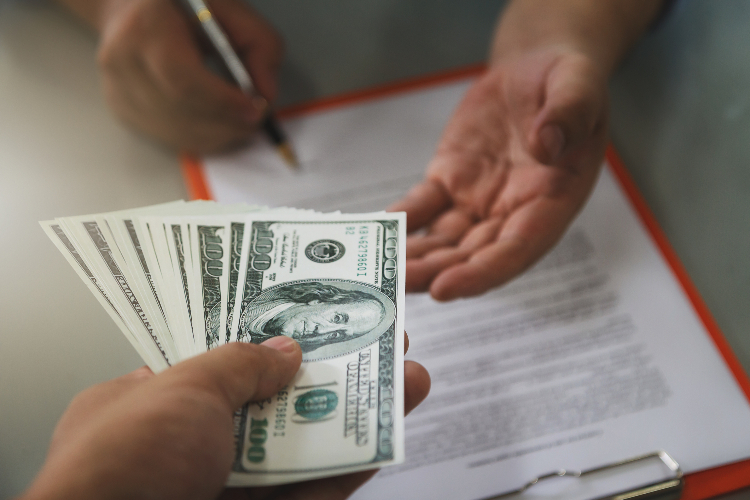 The benefits of house hacking
House hacking can be a good strategy for people who want to slowly get into the real estate investing business. Financing a primary residence is generally more affordable than getting a loan for an investment property, with better interest rates and lower down payments.
House hacking can also be a way to get used to being a landlord, because the tenant literally lives down the hall or right next door. Any issues that arise can be immediately addressed, and many beginning investors find that learning-by-doing helps to lay a solid foundation for eventually becoming a full-time real estate investor.
Some of the main benefits of house hacking include:
House hacking allows people to minimize the amount of capital tied up in a rental property, and is a way for people without a lot of money to begin investing in real estate.
Financing the property as a primary residence normally does not require a large down payment and usually offers better loan fees and interest rates.
Reducing personal housing costs by using rent money to pay toward the mortgage helps to build equity faster.
Using tax deductions, such as the cost of repairs and depreciation expense on the part of the property that is used as a rental, reduces the owner's taxable net income.
House hacking minimizes unproductive travel time and transportation costs going to the rental property because the owner already lives there.
Learning the ropes of being a landlord through house hacking is a good first step to becoming a successful real estate investor.
How to successfully house hack a property
House hacking a single-family home or small multifamily property follows the same general steps:
1. Understand financing options
Conventional loans, along with FHA and VA loans, are three common ways to finance a primary residence through a traditional lender like a bank or credit union.
Interest rates are often attractive, even for borrowers with lower credit scores, and down payments may be 5% or less. VA loans backed by the Department of Veterans Affairs even allow veteran borrowers to obtain 100% financing on a home.
According to the Consumer Financial Protection Bureau (CFPB), before shopping for a mortgage a borrowers should:
Check their credit report
Assess how their spending habits will change with a mortgage
Budget for additional or changed expenses
Determine how much of a down payment is needed
Decide on a purchase price of a home
Create a loan application package with personal and financial information including pay stubs, W-2 forms, copies of recent tax returns, bank statements, and proof of identity
2. Search for a good property to house hack
A property that is a viable candidate for house hacking may have characteristics that are slightly different than a home that the owner will live in year after year.
That's because eventually, most house hackers will turn the primary residence into a rental property as they grow their rental property portfolio. So it makes sense to choose a home that will make a good rental right from the start.
Common factors that real estate investors consider when choosing a good rental property include:
The neighborhood, which will influence the type of tenants the home will attract and the rent they can afford to pay.
Property tax rates, which vary widely from one place to the next and can have a significant impact on the total return of a rental home.
School district quality, crime rate, and overall neighborhood ratings affect occupancy levels and the overall value of the home.
Job market and population growth are two indicators real estate investors consider to help predict the future demand from tenants for rental housing.
Housing Price Index (HPI) and Housing Affordability Index (HAI) are two other metrics investors use to anticipate rental property demand, because when home prices are unaffordable more people may choose to rent rather than own.
Average rents and rent growth also affect where to buy a home to house hack, since the rental income will be used to pay for part of the mortgage and other expenses. Good tools to use to learn about market rents include Rentometer, Zillow Rent Zestimate, and Zumper.
The number of rental home listings and vacancies in the area also indicate how strong or weak the demand for rental property is, because high vacancy rates may lead to lower rents and poorer investment returns.
3. Crunch the numbers before making an offer
Before making an offer on a home to house hack, investors crunch the numbers to get a better idea of the potential amount of income the home may generate.
Even though a home being house hacked won't be used entirely as a rental at first, investors often look forward to the day when the property can be refinanced and the equity turned into cash to use as a down payment to purchase another rental property.
This simple spreadsheet by Roofstock provides an easy way to view the potential financial performance of a given property. You can use it to forecast the potential return of a property. Simply enter some information to view projected key return on investment (ROI) metrics, including cash flow, cash-on-cash return, net operating income, and cap rate.
4. Close escrow, move in, and make repairs
Closing costs on a primary residence normally run between 3% and 5% of the loan amount, in addition to the down payment. Fees to close escrow on a home include costs such as origination charges, appraisal fee, home inspection, title search and lender insurance, prepaids (such as homeowner's insurance and prepaid interest), and title insurance.
After taking title and moving in, the part of the property being rented out will need to be made ready for a tenant.
The amount of repairs and updating required will vary depending on whether a bedroom in the home is being rented, a basement or attic is being remodeled into a studio apartment, or extra units in a multifamily property are being updated.
5. Find a good tenant
People who are house hacking and being landlords for the first time should take care to understand the state landlord-tenant laws and the Fair Housing Act to avoid breaking the law or discriminating against a tenant.
When the space is ready to be rented, these are the general steps investors follow to screen tenants:
Determine minimum tenant criteria, such credit score or income-to-rent ratio
Pre-screen tenants by discussing requirements such as the monthly rent, security deposit, rental application fee, and background check up front
Gather and review applications from prospective tenants and get permission to run a credit report, conduct a background check, and contact current and previous employers and landlords to verify tenant information
Decide on the best tenant and sign a lease agreement
How much money do you need to house hack?
Unless a fixer-upper is being purchased or a significant amount of remodeling is required, the amount of money needed to house hack depends on how the home is financed and the size of the down payment.
There are several common options for financing a primary residence to use for house hacking:
Conventional loan
Conventional mortgage is a loan that is not guaranteed or insured by the federal government, and may offer down payments as low as 3% based on the borrower's personal and financial situation.
Conforming loan
Conforming loan is eligible to be purchased by Fannie Mae or Freddie Mac with down payment amounts as low as 3%.
FHA loan
FHA loans are backed by the Federal Housing Administration, have less stringent credit score requirements than other types of loans, with down payments as low as 3.5%.
VA loan
VA loans are available to veterans, active-duty military members, and surviving spouses, and don't require a down payment or mortgage insurance.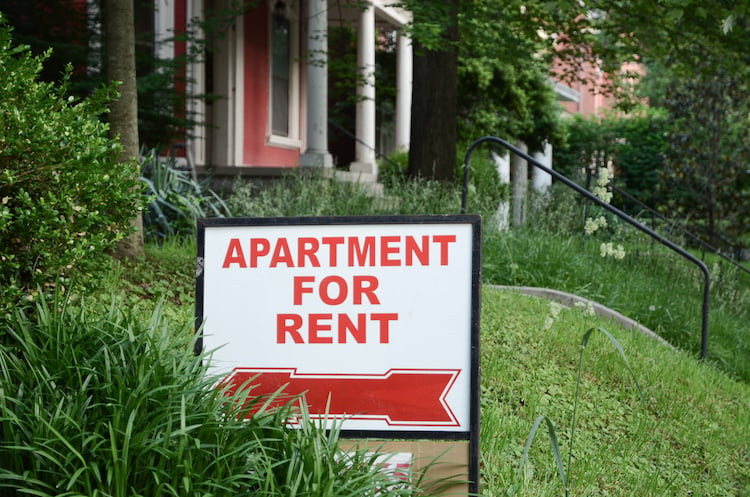 Common house hacking strategies
Here are some common strategies people use when looking for a home to house hack:
Multifamily housing where one unit is a primary residence and the remaining units are rented to tenants
Single-family homes with multiple bedrooms that can be converted into a self-sufficient suite by installing a bathroom and kitchenette
Houses with areas easy to convert to bedrooms, such as homes with a den or playroom that can be turned into an additional bedroom
Homes with the basements, attics, or garages already partially remodeled are good candidates for house hacking
Property with a large lot suitable for building an additional dwelling unit (ADU), which is a free standing dwelling similar to a guest home or in-law unit
Wrapping up
House hacking can be a good way to get started in real estate investing without having to purchase a rental property requiring a big down payment. By using an extra bedroom or units in a multifamily property to rent, house hacking can turn a home that's already owned into a property that generates rental income.