Last updated on December 22, 2022
If it seems like great real estate deals are hard to find, you're probably not looking in the right place.
A lot of real estate investors make the tragic mistake of depending on the multiple listing service (MLS) as the sole source for finding investment property. The fact is that many real estate deals get bought and sold before they even hit the MLS.
The secret to successfully investing in real estate is knowing how to find the opportunity that other investors miss. From networking to online real estate marketplaces, and everything in between, here's an in-depth look at where and how to find great real estate deals in every market today.
Begin by identifying your niche
The best real estate investors create a roadmap to their success. They know where they are, where they want to go, and the stops along the route to refuel and reassess their journey.
Your real estate investment niche is the route you'll follow to help you arrive at your intended destination. While that sounds easy enough, one of the biggest challenges of investing in real estate is that there are a countless number of routes -- or niches -- to choose from.
Choosing a niche and sticking to it helps you stay focused on the path to success. Without a specific niche, you could easily end up looking at fix-and-flip houses on Monday, rehabs on Tuesday, turnkey rentals on Wednesday, wholesale properties on Thursday, single-family on Friday, and multi-family on Saturday. At the end of the week your gas tank is empty, and so is your investment portfolio.
Once you know what your niche is, the next step is to focus on finding deals that fit your investment strategy.
Online marketplaces for real estate investors
A growing number of new and experienced real estate investors are leveraging the power of online marketplaces to find rental property. There are two main reasons for this:
Reason #1: Most of the "heavy lifting" of locating and analyzing deals has already been done. All you have to do is choose among the options that are the best match for your real estate investment strategy.
Reason #2: Out-of-market investing is much easier. Geographically diversifying rental property portfolios helps to minimize risk and maximize reward by seizing opportunities that oftentimes can't be found in your own backyard.
Global real estate marketplaces
Global real estate websites such as Real Capital Markets and GREM allow investors to buy and sell property around the world. At first glance, investing globally might seem like an attractive option.
However, the complexities of international tax law, fluctuating currency exchange rates, and the threat of ongoing trade wars creates potential problems for international real estate investors that aren't found here in the U.S.
Crowdfunding
While not technically a marketplace, crowdfunding sites let real estate investors pool their money with other investors to buy commercial property, multi-family, and single-family homes, all of which are listed online.
While crowdfunding is a good way to diversify investment capital, one of the biggest drawbacks is that your ownership options are limited. Instead of directly owning the real property you receive a small share of the entity that owns the real estate. Fractional ownership of real estate does have some benefits, but investors should always have the freedom of choice.
Single-family rentals (SFR)
A recent article from the National Real Estate Investor reports that rents continue to rise quickly in the single-family rental (SFR) sector, with many real estate markets showing increases of 3% to 5% or more.
CNBC notes how the build-to-rent housing market is exploding as investors rush in, while Forbes writes that housing stock isn't keeping up with demand. Conditions like these can provide excellent potential to investors who own income property.
There are a variety of operators of online marketplaces for single-family real estate investors. Smaller area-specific players focus on specific markets only, while large national investment platforms like Roofstock have literally hundreds of houses to choose from on any given day.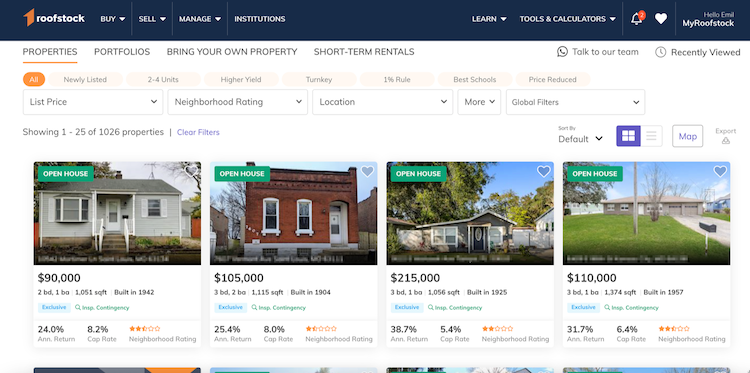 Roofstock's unique platform for the single-family residential real estate investor combines today's cutting edge property analytics with boots on the ground research, a deep network of local property managers, and the years of common sense real estate investment experience that the company's founders bring to the table.
The end result is that investing in single-family rental properties using Roofstock is simplified, providing stable cash flows from SFR rental property through various economic cycles:
House price appreciation identifies good investment markets based on rental rates, growth yields, job and population growth.
Single-family rental supply and demand is then analyzed based on additional growth factors.
In-depth neighborhood-level research includes schools, area amenities, and crime rates to help zero-in on regions with better gross yields, appreciation, and total returns.
Property managers are recommended after a thorough vetting process to identify those with the highest level of operational expertise in the local market.
Lender partners of Roofstock can offer preferred rates if investors choose not to use their own lender.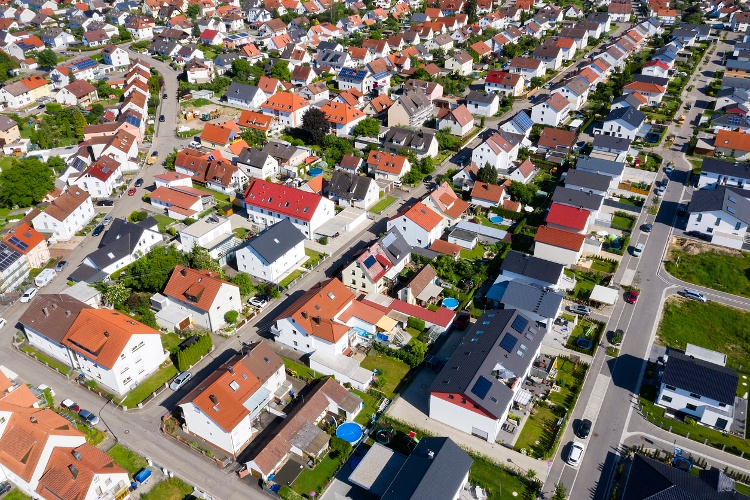 Tips for finding deals on the MLS
Good real estate deals can also be found on the MLS; you just need to know what to look for. The great thing about the multiple listing service is that it's packed with all sorts of useful information for real estate investors.
To find deals on the MLS focus on:
Houses with a total days-on-market count above the market average
Property that has been taken off the MLS and then relisted
Real estate that is "back on market" after a deal has fallen through
Homes that have been repeatedly re-listed by different brokers
Expired listings where the property never sold
By the way, have you heard about Roofstock's Bring Your Own Property program? If you find a property you like on the MLS, you can submit it here to tap Roofstock's proprietary analytics, underwriting, and offer management capabilities on-demand.
9 ways to find off-market real estate deals
Investing in real estate is a numbers game. The more potential deals you have to choose from, the faster you'll be able to scale up your business and grow your portfolio. One way to find real estate deals is by looking at off-market properties.
Off-market property is real estate that's for sale but isn't listed on the MLS or online marketplaces. Real estate agents call these "pocket listings." Literally, this is information they keep in their back pocket until a qualified buyer comes along, without having to deal with the hassles of putting the home on the MLS.
One of the biggest advantages to off-market real estate is that there's less competition. It can keep you one step ahead of the other real estate investors out there.
Some of the best ways to find off-market properties include:
Networking with other investors in your local real estate investment club (more on this in the next section)
Real estate agents who specialize in working with qualified residential rental property investors
Wholesalers who specialize in finding extremely motivated sellers so you can step in and take over the deal
Title companies, mortgage brokers, and direct lenders who know who's actively buying and selling
Property management companies, handymen, and other tradespeople are excellent sources for getting the inside track on owners getting ready to sell
Boots on the ground, driving-for-dollars -- researching one neighborhood at a time, talking to neighbors, and looking for houses that are vacant, neglected, or with FSBO (for sale by owner) signs
Direct mail to out-of-state owners
Advertising with bandit signs at busy intersections, community billboard and newspaper advertising, and placing free ads on Craigslist
Online resources like Zillow, Trulia, Redfin, Homes.com, and Realtor.com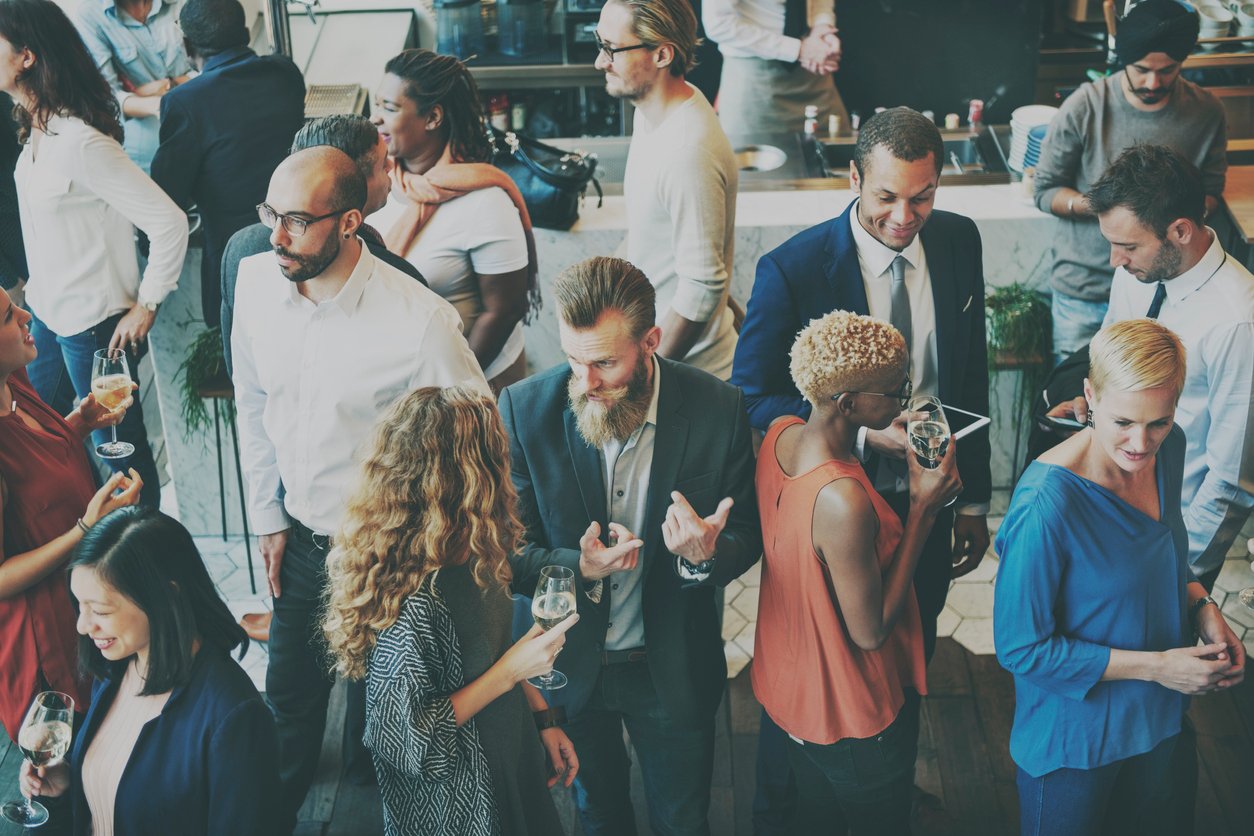 Networking 101
Profitably investing in real estate is about who you know as much as what you know. The most successful real estate investors today have a deep network of contacts that help keep their deal pipeline full.
If you're a new real estate investor it will take a while to develop a network. You can jumpstart your networking by focusing on two of the best sources for real estate deals:
Other investors
Real estate investing is competitive, but it isn't necessarily dog eat dog. For example, some investors may have a lot of accumulated equity that they want to turn into cash fast by selling to you. Others might be buy-and-hold investors looking for cash flowing property to add to their portfolio that you can sell to them.
Wholesalers
Wholesalers are experts at finding undervalued houses requiring some tender loving care. The nice thing about networking with a wholesaler is that they'll negotiate with the seller and put the property under contract, but they really don't want to buy the property. Instead, they need an experienced real estate investor just like you to take them out of the deal and close on the purchase.
Just keep in mind that a wholesale investor is selling the contract more than the property itself, so do your own due diligence when sourcing deals from wholesalers.
Foreclosures, REOs, and auction properties
Other sources for finding off-market real estate deals are foreclosures, bank-owned (REO) houses, and property being sold at auction (these are best-suited for very experienced real estate investors):
Foreclosures: Lenders foreclose on homeowners who don't keep up with their mortgage obligations. The foreclosure process varies from state to state, but there is a "window of opportunity" for investors to buy the home from the owner before the property is foreclosed. Many homeowners facing foreclosure are motivated sellers trying to avoid the stigma and bad credit of losing their home to the bank.
REOs: Real estate owned property is owned by the bank once the foreclosure process is finished. Banks aren't in the business of holding real estate, and an REO property represents a non-performing loan to the bank. Oftentimes banks are willing to sell at a discount to an investor to get the property off of their books.
Auction properties: Houses are auctioned by banks after the property has been foreclosed on, or by the county for unpaid property taxes. Auctions can be a source of good deals for investors, but they also carry a high level of risk because sales are "as-is" and must be paid for in cash.
Mindset matters: making the most of your time, energy, and money
Finding the best real estate deals requires a lot of time and energy. That's one of the reasons why online marketplaces like Roofstock are growing by leaps and bounds. You can compare hundreds of properties side-by-side with all of the information you need, including financial projections, inspection reports, neighborhood analysis, and market comparables.
If you're the type of investor that prefers to do things on your own, don't get discouraged if you're having trouble finding good deals. It's important to have the right frame of mind when looking for deals. Eventually, they'll come your way.
Remember the reasons you chose to build wealth through real estate investing. Then regroup and refocus on your short-term goals and long-term success:
Choose a niche and stick with it
Network with investors, real estate agents, wholesalers, lenders, title companies, and people working in the trade
Boots on the ground, driving-for-dollars to systematically research one neighborhood at a time
Online resources such as Zillow and Redfin and online marketplaces like Roofstock
Advertising online and offline, including bandit signs, Craigslist, and social media marketing