Last updated on December 16, 2021
When many beginning real estate investors are asked if their rental property will go Section 8, the immediate response is to just say no, without really understanding how the program works. While Section 8 isn't right for every rental property owner, there are some definite advantages to going Section 8.
In this article, we'll explain how Section 8 works, discuss some of the pros and cons, and the steps to get a house approved for Section 8.
What is Section 8?
Section 8 is a housing choice voucher program funded by the Department of Housing and Urban Development (HUD). The Section 8 Housing Program was authorized by Congress in 1974 to provide rent subsidies for eligible families and single persons living in new, renovated, and existing single-family homes, townhomes, condos, and small and large multifamily properties.
Tenants approved for Section 8 are free to choose the property they want to rent, provided that the dwelling has been approved by the local public housing agencies (PHAs). HUD publishes an online list of PHAs with contact information for individual cities and states: HUD PHA Contact Information.
Section 8 rental subsidies are provided to landlords on behalf of eligible low-income families. HUD defines "low-income families" as families whose annual income is 80% or less than the median income for the area that a Section 8 rental property is located in, adjusted for the size of the family.
The amount of assistance HUD pays a Section 8 landlord each month is based on the tenant's income eligibility and the area's fair market rent, as determined by HUD.
A Section 8 tenant receives a voucher that pays up to 70% of the monthly rent plus utilities. Any difference between the amount of money a landlord receives from HUD and the actual monthly rent charged to the Section 8 tenant by the landlord is paid by the tenant.
Landlords are responsible for selecting a Section 8 tenant and may follow the same tenant screening procedures that they do for any other prospective applicant. As always, landlords are prohibited from discriminating against prospective applicants on the basis of family status, race, sex, creed, religion, age, or disability.
How to become a Section 8 landlord
Becoming a Section 8 landlord is pretty straightforward, although it may take some time for the entire approval process from start to finish:
1. Contact your local PHA for the Section 8 paperwork.
A landlord will need to provide personal identification, property location and information, and the asking rent of the property. If any changes need to be made to the property to meet the requirements of the PHA, now is the time to do it.
2. Once the Section 8 landlord application has been approved, set up an appointment to have a PHA inspector visit the property.
The inspector will look for many of the same things a home inspector does, such as heating and cooling, working plumbing and electrical, safety items such as smoke detectors and locks on the doors and windows, and the overall structural soundness of the property.
3. Once the property is approved for Section 8, landlords will need to fill out some additional paperwork such as a W-9 to begin receiving HUD voucher payments.
Sometimes it can take a couple of months after the tenant has moved in before the first voucher payment is received. Landlords should take the initial payment delay into account when budgeting for the property's cash flow.
4. Market the Section 8 rental property to prospective tenants, making sure to emphasize the fact that the home is approved for Section 8.
Landlords should follow the same tenant screening process as they would for any other renter, complete a lease agreement, and retain a refundable security deposit.
Pros of Section 8 rental property
1. Wide pool of prospective tenants
The Section 8 Housing Program is popular in many markets across the U.S., from large urban areas to smaller cities and towns.
A rental property that is approved for Section 8 becomes available to a large pool of tenants, many of whom are on a waiting list waiting for a Section 8 property to become available.
2. Guaranteed rental income
HUD pays its share of the tenant's rental assistance directly to the landlord each month, giving Section 8 landlords predictable cash flow for the majority of the rent.
Section 8 tenants pay their remaining share of the rent and are normally conscientious about paying the rent on time. That's because a Section 8 tenant who violates a lease can end up losing their housing voucher from HUD.
In many cases, renting to a Section 8 tenant can be more reliable than renting to a rent that doesn't receive assistance.
3. Tenants are pre-screened
HUD screens tenants before approving them for the Section 8 program. When a tenant is pre-screened by HUD, the tenant's income level is verified, and in most cases HUD will turn down a tenant who has a past criminal history.
Of course, landlords should still screen Section 8 applicants as thoroughly as they would any other prospective tenant. But if a tenant passes the pre-screening by HUD and by the landlord, the odds are the tenant will be reliable.
4. Easier marketing process
The local public housing authorities that manage the area's Section 8 voucher program generally will keep a list of landlords with rental properties approved by HUD for rental assistance.
Section 8 landlords can also list a property available for rent on listing websites such as the MLS (with the help of a local real estate agent), Zillow, Trulia, and Rent.com.
It's important to include the keyword "Section 8 approved" in the listing information and headline to make it easier for prospective tenants to find an available Section 8 rental property.
Cons of Section 8 rental property
1. Rent may be limited
While HUD doesn't tell a landlord what to charge for rent, rent charged for a Section 8 home must be within the median for the area. If the home justifies a higher rent, such as one that has been recently updated or remodeled, renting to a Section 8 tenant may not be the best option.
When determining a voucher amount, HUD considers the area's fair market rent as determined by HUD, the payment guidelines set by the local PHA, and the number of bedrooms in the rental unit. A Section 8 voucher amount could be higher or lower than the amount of rent a landlord could receive renting to a non-Section 8 tenant.
2. Routine inspections by HUD
A Section 8 rental property must pass an initial safety inspection by HUD before the home can be rented to Section 8 tenants.
The local public housing agency may also conduct routine annual inspections to ensure the property remains in compliance with the standards for Section 8. If a property doesn't pass an inspection, landlords will be required to make repairs or risk being removed from the Section 8 program.
3. Amount of work doesn't change
Although finding a Section 8 renter pre-screened by HUD may be easier than renting to other tenants, a landlord's workload doesn't change under Section 8. Landlords or their local property manager still need to thoroughly screen prospective Section 8 tenants, draw up a lease, handle the day-to-day maintenance and tenant issues, and conduct routine property inspections.
4. Some tenants may be difficult
To be fair, all tenants have the potential for being difficult, but some landlords may think that Section 8 tenants can be especially hard to work with. Their rationale is that if a tenant is paying less of their own money for rent, the tenant has less of an incentive to keep the property in good shape.
On the other hand, given the fact that a Section 8 tenant risks losing their HUD housing voucher, some Section 8 renters could be just as good if not better than a tenant who doesn't receive assistance.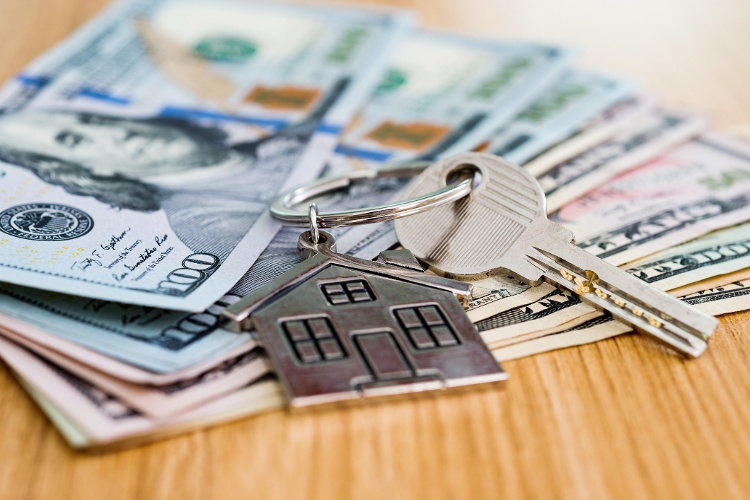 Are Section 8 rentals a good investment?
Section 8 rental properties can be a good investment for landlords who are willing to take the time and learn how the system works and do a little extra paperwork. For remote real estate investors, many real estate markets have property management companies and leasing agents to specialize in working with Section 8 renters.
One of the biggest wild cards in owning a rental property is knowing whether or not the rent will be paid. Even real estate investors with the best of tenants have problems every now and then. The advantage of owning a Section 8 rental is that a large portion of the rent is paid directly by HUD to the landlord every month, so payments are always on time.
Section 8 landlords are also protected from any financial hardships a tenant might have. Even if the tenant loses their job or has a big medical bill to pay, the rent still comes in each month courtesy of HUD. Also, the tenant doesn't have to worry about being evicted due to financial problems because the rent is still being paid.
Finally, landlords can still screen Section 8 tenants the way they would any other prospective tenant. The lease agreement is the same, although a HUD Tenancy Addendum must be used with the standard lease. Section 8 landlords can collect a security deposit, conduct routine inspections inside and outside of the property, and enforce the terms and conditions of the lease.
Final thoughts on Section 8
Deciding whether or not to get approved for Section 8 is an individual choice that every rental property investor needs to make. For many landlords, the advantages of Section 8 – such as guaranteed rent and pre-screened tenants – outweigh any potential disadvantages.
On the other hand, real estate investors who own rental property in areas where there aren't a lot of lower-income renters may find that going Section 8 isn't worth the extra effort.