Last updated on August 4, 2022
As a real estate investor, renting your home is a numbers game. The more prospective tenants you have to choose from, the greater the odds that you'll find and keep a great tenant.
But in order to have a wide pool of applicants to choose from, you need to advertise by reaching out to the right tenants for your property and giving them the information they want and need.
Keep reading to learn how to list a rental property in six easy steps and some of the best ways to market your vacant rental property.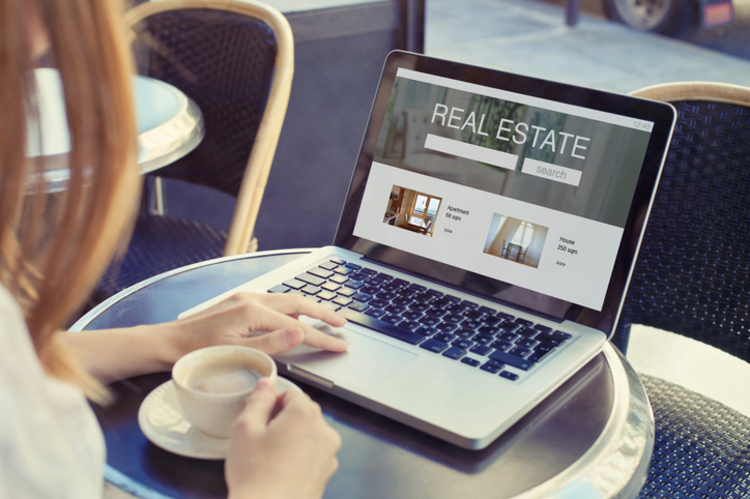 Things to Think About Before Listing a Rental
Before you list your rental property, it's important to know who you are listing it for. In other words, what type of renter is most likely to be attracted to your property and what are their hot buttons?
That doesn't mean you should discriminate in your advertising. Landlords that do are violating fair housing laws, which is a serious offense.
For example, including comments such as "married couples only," "no children," or "no wheelchairs" is discrimination on the basis of family and disability status. To ensure that you comply with the law, HUD has published a guide on fair housing advertising and marketing.
What many landlords do is take a good look at their rental property and the area the home is located in. They they develop a profile of the likely renter by thinking about things like:
Size and number of bedrooms: If your rental has four or more bedrooms and is located in a neighborhood with a lot of young families, your likely renter will probably be a family as well;
Colleges and universities: Tenants interested in renting your property will likely be students looking for housing or professors and assistants wanting to live close to campus;
Employment centers: A rental property in an urban neighborhood may see a lot of interest from singles or young professional couples, while a home near a hospital might be a good match for medical professionals; and
Neighborhood rating: Characteristics of a neighborhood can have a major impact on a likely tenant applicant, from middle-ranked workforce housing areas to five-star neighborhoods attracting the upper income professional.
Once you have a good idea of your target tenant profile, the next steps are to consider what features and amenities your target renter is most likely looking for:
Families may be interested in child proof electrical outlets and plenty of storage space;
Students might want a home that's easy to take care of and a yard that doesn't require a lot of upkeep;
Professionals renting your property may be interested in nearby amenities, nightlife, and whether your place is pet friendly and good for working from home; and
2- and 3-Star neighborhoods may place more value on having an affordable home that is safe and secure versus high-end amenities like marble countertops and stainless steel appliances.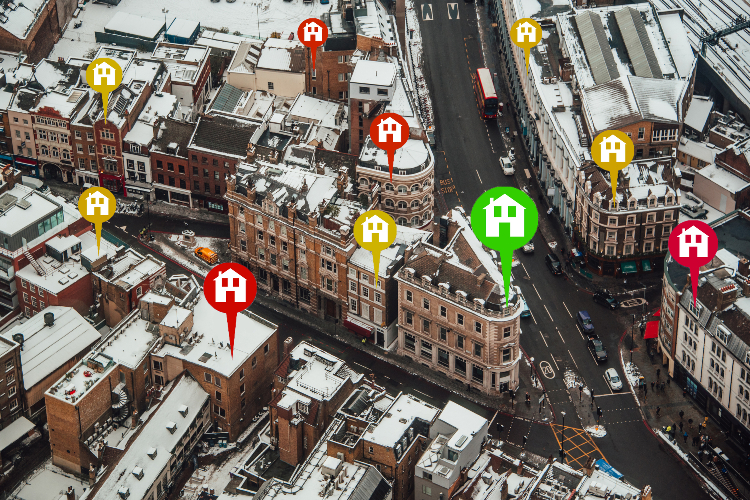 List a Rental Property in 6 Easy Steps
Once you understand who your target renter is and what their hot buttons are, the next step is to create a rental property listing:
1. Determine the Market Rent
Begin by creating rent comparables of properties that are near and similar to yours. You can also determine the market rent by speaking with your property manager, using an online rent comparison website like Rentometer.
Some landlords prefer to set rent a little lower so that occupancy remains high, while other owners want to receive top dollar for their rental. By creating a pro forma cash flow statement and calculating potential return on investment (ROI), you'll have a better idea of the financial performance of your rental property if the rent is slightly below, slightly above, or right at market.
2. Create an Informative Headline
Create a headline for your rental property listing that's short, sweet, and to the point. For example, if your target renter profile is a young professional, your headline might read:
$1,500 – 3 Bed / 2 Bath Single Family Home Near ("Neighborhood Landmark") with Extra Home Office Space
The headline tells prospective tenants everything they need to know at a glance and follows the formula of price, size, location, and amenities.
3. Write a Compelling Home Description
Your rental property listing description should be a few sentences long and contain key information:
Number of bedrooms and bathrooms;
Size of home in square feet;
Neighborhood or major cross streets;
Date rental is available for move-in;
Recent upgrades, such as flooring or new appliances;
Amenities including natural light, smart home features, additional storage, or pet-friendly;
Rent amount and length of lease;
Amount of security deposit required;
Application fee and identification of the tenant screening website to use for applying online; and
Contact information for the landlord, leasing agent, or property management company.
4. Use Photos and a Floorplan
Take high-quality photos and create a floorplan using a site like Floorplanner.com for your rental ad. Follow these top tips for photographing your rental property:
Take 8 – 10 photos of the inside and outside of the home;
Have a photo of every room and exterior space like a backyard patio or garage;
Use natural sunlight by opening blinds and curtains; and
Take photos at an angle to add perspective and interest.
For more tips on taking photos of a rental property read what Realtor.com has to say about making your listing photos shine.
5. Set the Right Applicant Expectations
Telling prospective tenants upfront what the requirements are to rent your property will save both you and the tenant a lot of time. In your listing, include policies such as:
Minimum rent to income ratio;
Lease term (such as 12-month lease vs. month-to-month rental);
Application fee;
Required authorization for reports such as credit and background check, and a rental history report;
Pet policies and additional pet rent and deposit;
Smoking allowed or non-smoking home; and
Money due at lease signing (first month's rent, prorated rent, and security deposit).
6. Screen Applicants Online
Some of the best online tenant screening services are free for landlords. The sites make their money by charging the tenant an application fee of around $30. Look for a tenant screening service that:
Allows applicants to complete the rental application from their smartphone or computer;
Offers a quick turnaround time of a few hours so that you don't keep good tenants waiting;
Complies with applicable legal requirements, including the Fair Credit Reporting Act; and
Provides a full array of tenant screening reports such as a criminal background check, credit and employment reports, and a rental history report to learn whether or not the applicant was ever evicted.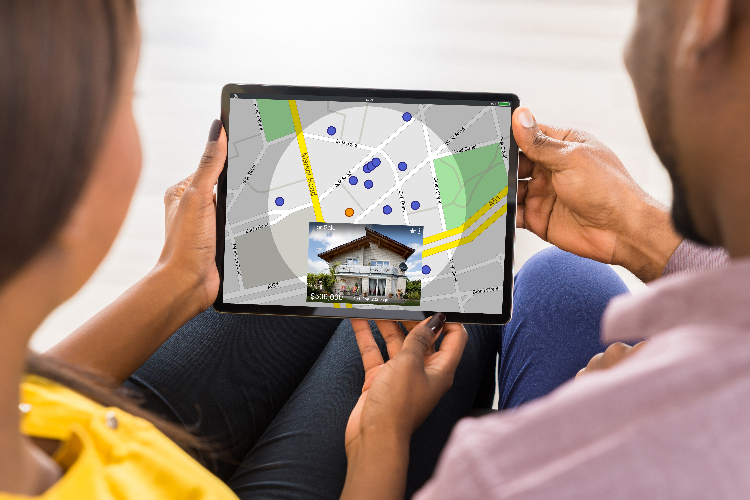 Best Online Rental Listing Websites
You can market your rental property listing offline using a "For Rent" yard sign in the front yard, bulletin board advertising in the nearby supermarket, or by offering a referral fee to someone who refers a good tenant that signs a lease.
However, many investors also list online to help quickly find qualified tenants. According to recent research by Zillow, between 80 - 90% of prospective renters search for a rental property online.
Some of the best websites where you can list your rental property for free (or a small fee) include:
Top Rental Property Listing Tips
Although the demand for rental property is strong in nearly every market in the country, the most qualified tenants have choices when looking for a new home. To quickly reach as many good prospective tenants as possible, put on a full-court marketing press by:
Using your own social media accounts and the Facebook Marketplace for friends and family to share;
Generate word of mouth advertising by reaching out to your network of vendors and service providers who may know someone who is looking for a new place to rent;
Create a free rental listing online by using a property management program or entering your rental property individually on the top rental websites; and
Add offline advertising to your market mix by using a "For Rent" yard sign or window sign, and bulletin board advertising at the supermarket nearest the home.
Final Thoughts on This Topic
After you list your rental property, be prepared to act fast. The best rental listing websites reach millions of prospective applicants each month, and the most qualified tenants often expect a reply the same day.
By developing a target tenant profile and an enticing listing rental listing ad with your rental requirements, you'll be able to prescreen tenants and match your property with a great renter who may love your place so much they'll renew their lease year after year.