Last updated on September 10, 2021
A motivated seller can sometimes seem like the mythical pot of gold at the end of the rainbow. Real estate investors are pretty sure that the seller is there, but they're not exactly sure where to look or how to find them.
In this article, we'll take the mystery out of finding motivated sellers by explaining what makes people motivated to sell, signs that a seller may be motivated, and 10 ways (plus one bonus tip) for finding motivated real estate sellers.
---
Key Takeaways
Motivated sellers are people who want or need to sell their home.
Signs of a motivated seller may include the words "cash only" in an advertisement and homes that are sitting vacant for a long period of time.
Sellers become motivated when they have property with negative cash flow, costly repairs, or are facing a property foreclosure.
Potential advantages of buying a home from a motivated seller include a price below market value, the ability to close quickly and start generating rental income, and the possibility of seller financing.
---
What is a motivated seller in real estate?
Motivated sellers in real estate are owners that not only want to – but may also need to – sell their property.
Some of the hot buttons that motivate a seller include a buyer who can close quickly, usually in 30 days or less so that the seller gets paid fast, a purchase offer with minimal contingencies (such as waiving the financing contingency for an all-cash deal), or accepting a property in need of repairs as-is.
7 common signs that a seller may be motivated
Listing or advertisement includes phrases such as "motivated seller," "cash only," "property sold as is, where is," "bring all offers," and "no reasonable offer refused."
Seller is moving out of state or out of the country and doesn't want to be an absentee owner.
Owner is going through a life-changing situation such as a job loss, death of a loved one, or a divorce.
Property is sitting vacant or has been listed for sale much longer than the average days on market.
Owners want to downsize or move to a nicer climate.
Seller is very straightforward about all of the work the home needs, an indication that the owner may be ready to make a deal.
Home is listed as an estate sale, by the REO department of a bank, or is going up for auction.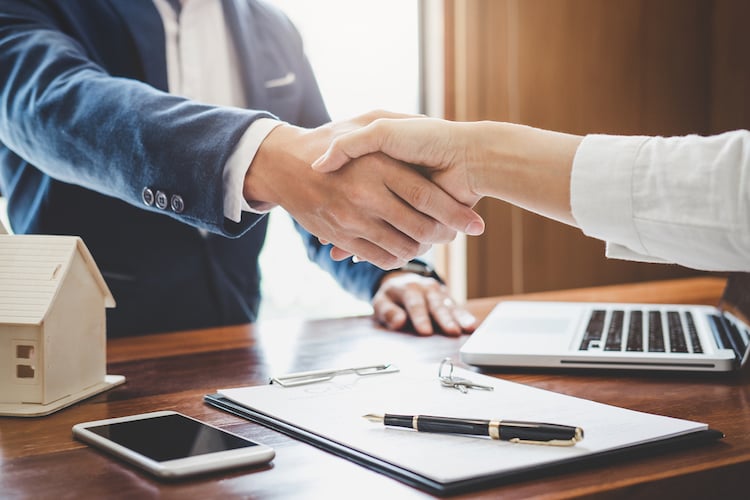 Why sellers become motivated
It's probably fair to say that almost every seller likes the idea of an all-cash offer with few contingencies from a buyer that promises to close fast.
However, unlike most traditional sellers, motivated sellers are frequently willing to agree to a low offer price or discount in exchange for a quick close.
Here are some typical reasons why sellers get motivated:
1. Rental property consistently has negative cash flow
That doesn't necessarily mean that the property itself is bad. Reasons for losing money on a rental include making too small of a down payment (i.e. the loan-to-value or LTV is too high), poor tenant screening, or poor management of a rental property.
2. Emergency or change in family status
More than 44% of marriages in the U.S. end up in divorce, according to the CDC. When people realize that tying the knot wasn't the best choice to make, they may decide that selling their former love nest fast is the right choice. Unfortunately, emergencies such as illness or death of a loved one can also motivate homeowners to sell.
3. Property has a lot of deferred maintenance
Sometimes owners put off making needed repairs because they don't have the time or money. Eventually, there are so many repairs that need to be done that the owner simply doesn't have the money to keep the property in good, habitable condition.
4. Real estate taxes on the property are delinquent
This situation can be found with people who inherit property located in another state and lose interest in the property because they didn't pay anything for it. Delinquent taxes can also be found with a property that is owned free and clear but the owner doesn't have the funds to stay current on the property taxes.
5. Property owner is at risk of losing the home due to foreclosure
Financially distressed property owners may be willing to sell below-market if they are at risk of bankruptcy or foreclosure. In fact, rather than having the bank repossess the home, distressed sellers like these may work with a buyer to convince the lender to accept an offer for less than the mortgage balance. This helps the seller to avoid a negative mark on the owner's credit report and the bank having to go through the foreclosure process.
10 ways to find a motivated real estate seller (plus 1 bonus tip)
It takes work to find motivated sellers in real estate, but it isn't that difficult when an investor knows where to look. Here are 10 methods to consider when searching for a motivated seller:
Network with local attorneys, especially those that practice real estate law, and ask them to inform you of any probate sales that come their way.
Look for notices of bankruptcy, divorce, or estate sales in the local papers.
Purchase a mailing list targeting absentee and longtime property owners to use for direct mail campaigns from companies such as DataTree Lists or ListSource.
Advertise on Craigslist or Facebook offering to buy homes for cash with a quick close.
Use bandit signs at freeway intersections advertising "We Buy Houses" and include a local phone number.
Search county foreclosure listings using sites such as Equator.com, HomePath, HUD.gov, RealtyTrac, and Foreclosure.com.
Use For Sale By Owner websites such as FSBO.com, ForSaleByOwner.com, Fizber, and Houzeo.
Attend a local auction to find tax sales and bank-owned real estate, or research auction listings on websites like Auction.com.
Hire a real estate bird dog to attend open houses, respond to "For Sale By Owner Signs", or drive around the neighborhood looking for vacant homes.
Work with an investor-friendly real estate agent who may have access to off-market or pocket listings.
Bonus Tip for Finding Motivated Sellers
There's also an 11th way to find motivated sellers, especially for investors who are looking for single-family homes and small multifamily rental property.
Visit the Roofstock Marketplace, then use the "More" drop down menu at the top right of the page to select homes for sale that are cash only, price reduced, or discount to valuation.
Be sure to use only one selection per search, then click on each available property to receive a full financial analysis of potential return based on key metrics such as cash flow, gross yield, cap rate, cash on cash return, and projected appreciation.
Homes listed for sale on Roofstock are often owned by fellow real estate investors. Although it may come as a surprise, sometimes other investors are motivated to sell if they need to raise cash fast for another deal, or to diversify a larger rental property portfolio.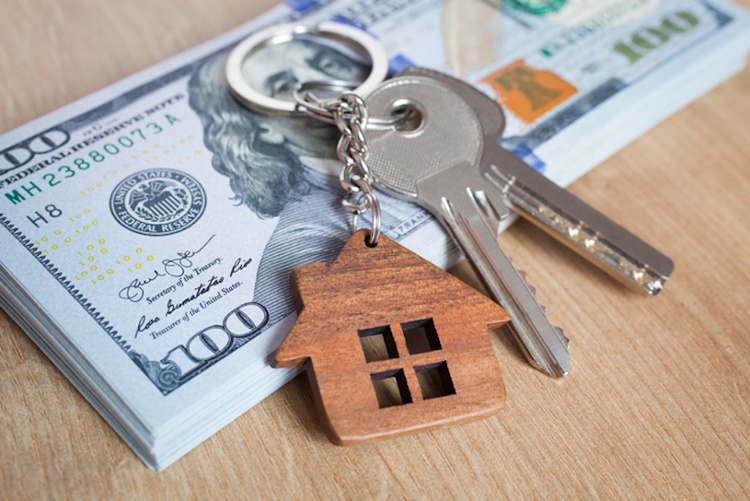 Advantages of buying from a motivated seller
The biggest potential advantage of buying from a motivated seller is that the purchase price could be below the fair market value.
For example, a home that requires thousands of dollars in repairs and updating is likely to sell for a discount to the current market value to compensate the buyer for the cost of repairs that need to be made.
Many REO (real estate owned) departments at banks may be more concerned with selling a foreclosed property to recover the current mortgage balance than they are with making a profit. Buying a pre-foreclosure or lender-owned home could offer the opportunity for instant equity, depending on the bank and the property.
In the real estate business, time is money. A third advantage of buying from a motivated seller is that they are willing – or even need to – close fast. The sooner an investor closes the deal on a rental property, makes repairs, and finds a good tenant, the quicker the cash flow begins.
In fact, a quick close can be a win-win for both the motivated seller and an investor. A motivated seller gets their money faster, and an investor may be able to negotiate a deal for a lower sales price.
A fourth potential advantage of buying from a motivated seller is the possibility of creative financing.
For example, people who inherit a property sometimes receive the home free and clear of mortgage debt. While an heir may not want to be a landlord, the idea of receiving a monthly mortgage payment by providing seller financing to a buyer may be an attractive proposition.
The seller also benefits from offering seller financing by not having to deal with a buyer who has a financing contingency, and risk the transaction falling through at the last minute because of the lender. Buyers may benefit from seller financing by saving money on loan fees, and by having more control over the way that the mortgage note is structured.
Final thoughts on motivated sellers
Although finding a motivated seller takes extra time and effort, it can be more financially rewarding than paying full price for a home listed by a traditional seller. Motivated sellers are people who want or need to sell, and may be willing to sell their property at a discount to a buyer who can close fast with minimal contract contingencies.