Last updated on July 27, 2021
All markets move in cycles and real estate is no exception. While no one has a crystal ball, many real estate researchers believe that the real estate market will continue to grow, although perhaps at a slightly slower pace.
Here's what several outlets have to say about the top real estate market trends for 2021 and beyond.
Trend #1: It Seems Unlikely That The Housing Market Will Crash in 2021
Let's begin with the million dollar question.
By nearly every metric, the housing market has been performing exceptionally well, especially for real estate investors. Home prices are surging, interest rates are low, and good homes are difficult to find in some markets.
As many people have observed, those are the same conditions the housing market had 15 years ago, just before the housing bubble burst and the Great Recession began. Back then, nine million families lost their homes as housing prices plummeted by 30%.
So is the housing market heading for another crash?
According to AZ Big Media and Homes.com, although today's booming housing market can't be sustained forever, it's not likely that we will experience a crash similar to that of the Great Recession due to four key reasons:
Lending standards today have been raised and borrowers must undergo rigorous income and asset checks compared to the previous recession;
Pandemic mortgage forbearance programs are allowing homeowners to postpone their monthly mortgage payments and avoid going into foreclosure;
Homeowners' equity is providing a cushion from default when home values fall, with the average homeowner gaining approximately $26,300 in equity as of Q3 2020; and
Price growth in housing will slow but not stop, with economists from Fannie Mae, Freddie Mac, and the Mortgage Bankers Association predicting that the growth in median prices will only rise between 3% - 8% this year.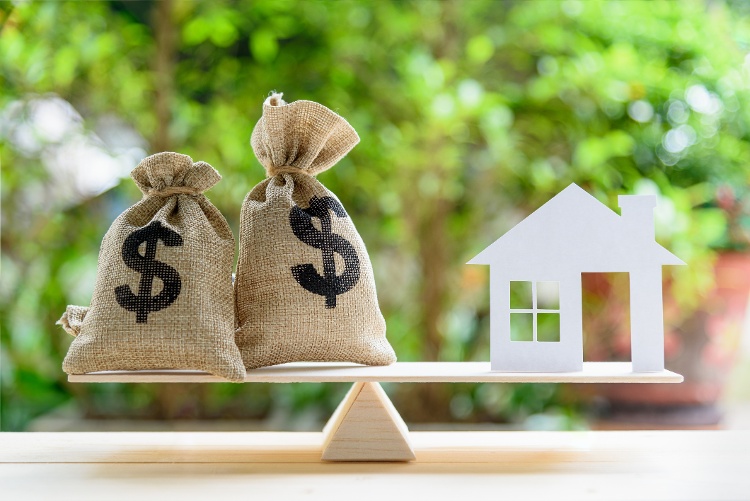 Trend #2: Mortgage Rates Are Holding Steady
Low mortgage interest rates are one reason the performance of the housing market has been so strong.
Mortgage interest rates are projected to slightly increase from the current rate to 3.400% by the end of the year. But according to recent predictions from Rocket Mortgage, rates are unlikely to change drastically or quickly.
This view seems supported by the Federal Reserve Chairman, Jerome Powell, who said in September 2020, "We think that the economy's going to need low interest rates, which support economic activity, for an extended period of time."
Trend #3: Home Prices Continue Rising
Over the past five years, the median home sales price has increased by nearly 16%, according to the Federal Reserve. There is still more buyer demand for homes than there is supply, especially from real estate investors and people looking for larger suburban properties now that working from home is becoming a permanent employment feature.
As Realtor.com reports (May 2021), although price increases are beginning to slow, homes are still selling at record speeds. The national inventory of active listings has declined by nearly 51% year-over-year, which means there are only half the number of homes to choose from as there was one year ago. As a result, prices are still rising because inventory remains constrained.
The most recent Monthly Housing Market Trends Report from Realtor.com reveals:
Active listings declined by 50.9% over last year
Total inventory of unsold homes declined by 20.8%
Although newly listed homes on the market are up 5.4% nationally, sellers are still listing at rates lower than previous years
Median listing price for active listings was $380,000, representing an asking price increase of 15.2% year-over-year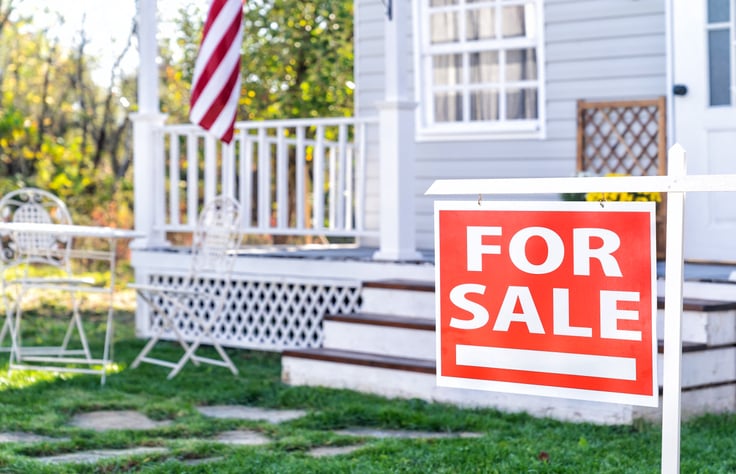 Trend #4: It's a Seller's Market
The strong demand from buyers combined with fewer homes for sale will continue to create a seller's market in most housing markets across the country. According to a recent survey conducted by HarrisX for Realtor.com, homeowners are aware of existing trends that favor sellers and intend to capitalize on them.
Sellers' top expectations for 2021 include:
Get the asking price or more than the asking price
A bidding war and receipt of an offer within a week
Buyers willing to forgo contingencies like inspections and appraisals to make a deal
All cash offers
Trend #5: The Housing Supply Deficit Has Been Increasing
The most recent building permits survey from the U.S. Census Bureau (May 2021) reports that building permits, housing starts, and housing completions have been gradually increasing over the past five years. For example, in May of this year, over 1.68 million permits were issued and nearly 1.37 million housing units were completed.
Despite those impressive housing construction numbers, the housing deficit continues to increase.
According to Housing Supply: A Growing Deficit by Freddie Mac's chief economist, the housing stock deficit increased by approximately 52% between 2018 and 2020. As of Q4 2020, the country had a housing supply deficit of 3.8 million units, a shortage that is likely to continue due to strong demand and record low mortgage rates.
Freddie Mac does not expect housing demand to decrease near-term, for a variety of reasons including the large number of millennials entering the housing market and the combination of low supply and high demand.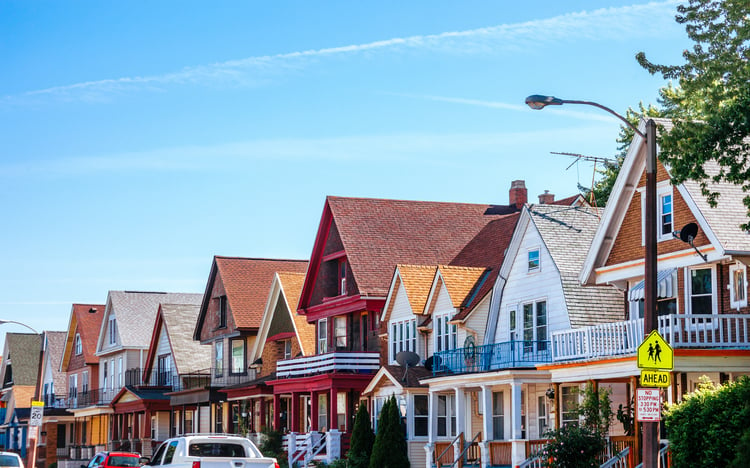 Trend #6: People Are Moving Away From Urban Areas
Freddie Mac also notes that rural home purchases outpaced urban purchases through the last decade, a trend that is likely to continue. The pandemic has increased interest in homeowner mobility, with a growing number of people moving away from urban areas towards larger homes that are more favorable for remote working and virtual learning.
More and more people are moving to suburbs and rural towns, continuing a trend that began well before anyone heard the word "Covid-19." Real estate investors may be interested to note that some of the movement is to rural areas within larger metro areas. According to Freddie, this suggests that while people are leaving big cities, many still want to live close enough to take advantage of the amenities that cities offer.
Trend #7: More Inventory Could Be Coming, But it Could Be Slow
As Real Trends reports, many homeowners who might have sold last year chose not to, especially if they owned a home with enough space for remote working and virtual schooling. But as the economy continues to recover and vaccinations are rolled out, more sellers may begin listing their homes for sale this year.
Even though more homes may be coming to market, sellers are still expected to have the upper hand. It's reasonable to expect home prices to climb as a result. Zillow notes that last year the typical value of a middle price tier home increased by 13.2%, and forecasts that home values will grow by another 14.9% over the next year.
Although more homes may be listed for sale, the net effect on available inventory is expected to be minimal. According to U.S. News & World Report, inventory will increase at a slow pace because the majority of home sellers don't increase housing inventory without also increasing demand. That's because most sellers will buy another house to live in after selling their current home.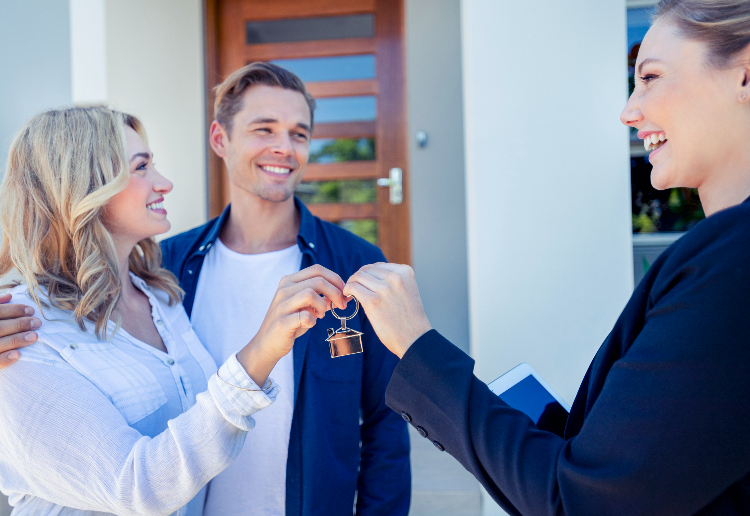 Trend #8: Competition Amongst Buyers Remains Strong
Despite rising home prices and a shortage of inventory, U.S. News also expects that the competition between homebuyers will remain strong. Interest rates are expected to remain at historic lows, and the continued formation of new households is creating the demand for more space.
According to the 2021 Home Buyers and Sellers Generational Trends Report by the National Association of REALTORS (NAR):
47% of home buyers are between the ages of 31 to 55 years
Median household income of home buyers is $96,500
62% of all home buyers are a married couple
67% of buyers have no children under the age of 18 residing in the household
Home buyers are well educated, with 69% of home buyers holding a bachelor's degree or higher
81% of all buyers purchased a single-family home
Homes located in a suburb/subdivision were purchased by 50% of all buyers, with 22% buying a house in a small town
Quality of neighborhood, convenience to job, and overall housing affordability are the top three factors influencing neighborhood choice
99% of all home buyers paid the seller's asking price when purchasing a home
66% of sellers did not reduce their asking price before accepting an offer
Homes were on the market a median of 3 weeks before being sold
Trend #9: The Rental Market is Shifting
There are several rental market trends that landlords should know about in 2021, according to Forbes and Apartmentguide:
Renter demand is changing
With more people working from home, tenants have more options of where to live. A growing number of renters are opting for areas where homes are larger and more affordable.
While expensive urban areas continue to suffer, small and mid-sized cities are seeing a boom in rental demand, with vacant homes rented within days of being listed and rents rising by double-digits in some smaller cities.
Increase in home prices outpacing income gains
Apartmentguide reports that home prices are rising faster than incomes, with the price to rent ratio at its highest level since 2006. In effect, the price to rent ratio indicates the potential demand for rental property. The higher the ratio is, the better potential demand there could be for rental property investments.
As home prices keep going up, many would-be buyers are finding it takes much longer to save money for a down payment and closing costs. Homebuyers that are potentially left behind as the price of entry to homeownership increases are renting for longer than expected, helping to keep rental occupancy levels high.
Landlords are using more technology
Forbes notes that more landlords are incorporating technology throughout all parts of their rental property business. Solutions such as online tenant applications and electronic document signers, online rent collection tools, and accounting software are being used to improve the tenant experience and improve profitability.
Because of the pandemic, prospective tenants are also conducting more searches online and looking at fewer properties before they move. Listings that include detailed floor plans, videos, and 3D tours attract more attention from renters.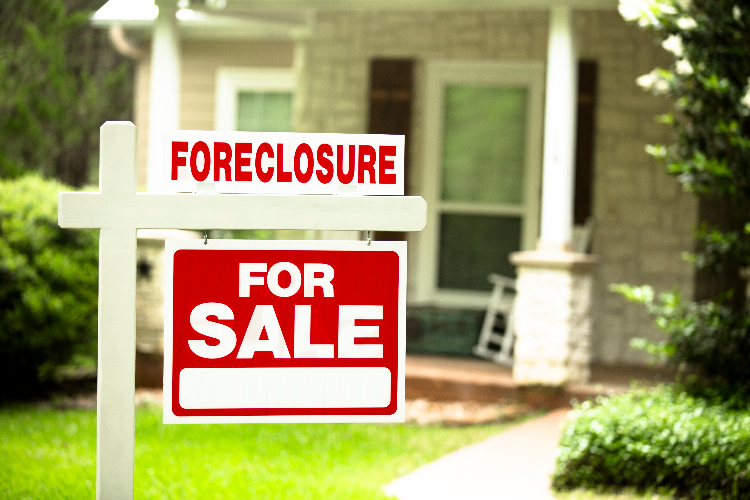 Trend #10: Foreclosure Activity is Increasing
A recent report from ATTOM Data Solutions reveals that foreclosure activity continues to increase despite government moratoriums. While residential foreclosures were down last year due to lockdowns and moratoriums, foreclosure filings are on the rise:
Default notices, scheduled auctions, and bank repossessions were up 9% in Q1 2021 vs. Q4 2020
Bank repossessions increased 14% in Q1 2021, while foreclosure starts rose by 3% over the same time period
States with the highest foreclosure rates are Delaware, Illinois, and Florida
Major metro areas with the highest nationwide foreclosure rates include Cleveland, Birmingham, Jacksonville, and Miami
States with the longest average foreclosure timelines include Arizona, New Jersey, and New York while foreclosures are quickest in West Virginia, Montana, and Nebraska