More than 90% of the economists and real estate experts recently surveyed by the Tampa Bay Times expect the Tampa real estate market to meet or exceed the performance of the national housing market this year.
There are a number of reasons why the Tampa real estate market is attractive in 2020.
There's steady job growth being created by higher-paying professional and business services. In turn, these business expansions are spurring economic growth in Tampa. The result is that there's a rapidly rising demand for housing in Tampa and Hillsborough County, where Tampa is located.
Plus, Tampa is simply a great place to live and do business. Located in western Florida along Tampa Bay and near the Gulf of Mexico, the Tampa Bay Area is generating jobs and population growth that leaves most other cities in the country green with envy.
The economy is founded on a diverse economic base including finance, technology, tourism, and construction, and the Port of Tampa is the largest in Florida. The rental market is strong, and numerous publications rank Tampa as one of the best places to be in the U.S.
Keep reading to learn why you should consider the Tampa real estate market in 2020.
>>Explore Roofstock's Tampa Investment Properties here.
Population Growth
The population of Tampa (including Hillsborough County) has seen a net population gain of nearly 151,000 new residents over the last ten years, based on statistics from the Tampa Bay Economic Development Council. The most recent population growth report shows that more people are coming to the Tampa Bay metro area than Miami, Fort Lauderdale, or Palm Beach.
Key Population Stats:
Tampa is the 3rd-largest city in Florida, after Miami and Jacksonville and the 53rd-largest city in the U.S.
Tampa MSA consists of Tampa, St. Petersburg, and Clearwater.
Nearly 400,000 people live in the City of Tampa and there are more than 3 million residents in the Tampa Bay / Hillsborough County metropolitan area.
Tampa is projected to grow 3.3% annually over the next few years.
More than 126,000 new residents are forecast to move to the metropolitan area by 2024.
Population growth in the Tampa MSA is expected to be 25% over the next 20 years, with more than 3.8 million people living in the metropolitan area by 2040.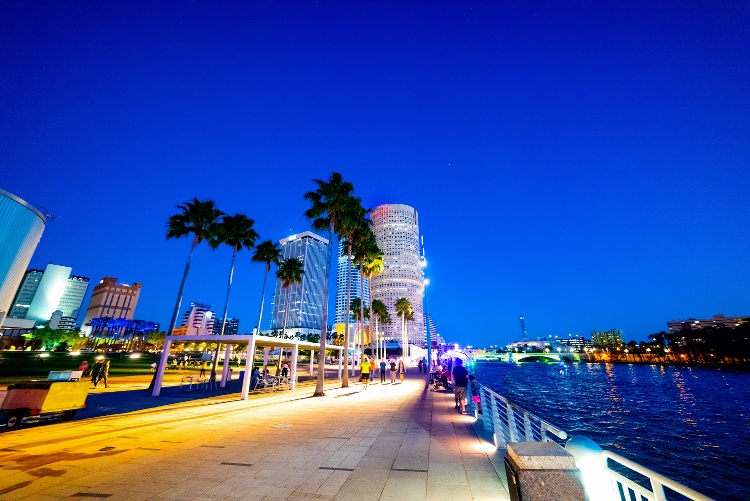 Job Market
The Tampa area led the entire state of Florida in the creation of new jobs last year, adding more than 30,400 private-sector jobs including 8,000 in construction. It looks like the strong job-growth trend in the Tampa metro area will continue.
Key Employment Stats:
GDP of the Tampa MSA is more than $159 billion, according to the Federal Reserve Bank of St. Louis, and has grown by more than 39% over the last 10 years.
Forbes reports that job growth in Tampa is 2.4%, helping the unemployment rate to reach a low of just 2.6% at the end of last year.
U.S. Department of Housing and Urban Development (HUD) expects employment in the Tampa MSA to grow at an average annual rate of 1.6% over the next three years.
Expansions in the business services, tourism, and healthcare industries are projected to drive the growth of the job market in Tampa.
High-growth industries in the Tampa metro area include financial and professional services, information technology, life sciences and healthcare, manufacturing, and distribution and logistics.
Twenty companies with a combined annual revenue of more than $1 billion have their corporate headquarters in Tampa Bay, including eight Fortune 1000 companies.
Largest employers in Tampa Bay include Publix Super Markets Inc., BayCare Health Care Systems, Walmart, Verizon Communications, TECO Energy Inc., MacDill Air Force Base, Times Publishing Co., and OSI Restaurant Partners LLC (casual dining company operator of Outback Steakhouse, Carrabba's Italian Grill, and Flemings Steakhouse).
University of South Florida, University of Tampa, Hillsborough Community College, and Stetson College of Law are some of the biggest institutions of higher education in Tampa.
87.3% of the people in Tampa are high school graduates or higher, while 37.3% hold a bachelor's degree or advanced degree.
Interstate highways I-4, I-75, and I-275 pass through Tampa and provide access to 34 million consumers within an 8-hour drive.
Port of Tampa Bay is the largest seaport in Florida, providing service to both cargo shippers and cruise lines.
Tampa International Airport, St. Petersburg-Clearwater International Airport, and Sarasota-Bradenton International Airport are all located within the Tampa metropolitan area and provide non-stop service to more than 90 domestic and international destinations.
Real Estate Market
Home prices in Tampa rose 4.9% last year, outpacing increases among all 20 major U.S. markets except Phoenix, according to the Tampa Bay Times. Miami was the only other Florida city in the top 20, posting an increase of 3.3%.
Key Market Stats:
Median listing price of a house in Tampa is $310,000 while the median selling price is $237,900, according to Zillow (as of December 2019).
Square foot listing price of a home in Tampa is $194 vs. $148 per square foot in the greater Tampa-St. Petersburg-Clearwater metropolitan area.
Homes values in Tampa have increased by 3.9% last year and by 115% since February 2012, based on the Zillow Home Value Index.
Average days on market is 66.
During the listing period 13.8% of the houses for sale in Tampa have a reduction to the asking price.
7.5% of the homes in Tampa have a negative equity vs. 8.2% U.S. average.
1.3% of the homes in Tampa have a delinquent mortgage vs. 1.1% nationally.
North Hyde Park and South Howard are two of the neighborhoods in Tampa with the highest median Zillow Home Value Index.
Tampa Heights and Ybor City are two of the neighborhoods in Tampa with the lowest median Zillow Home Value Index.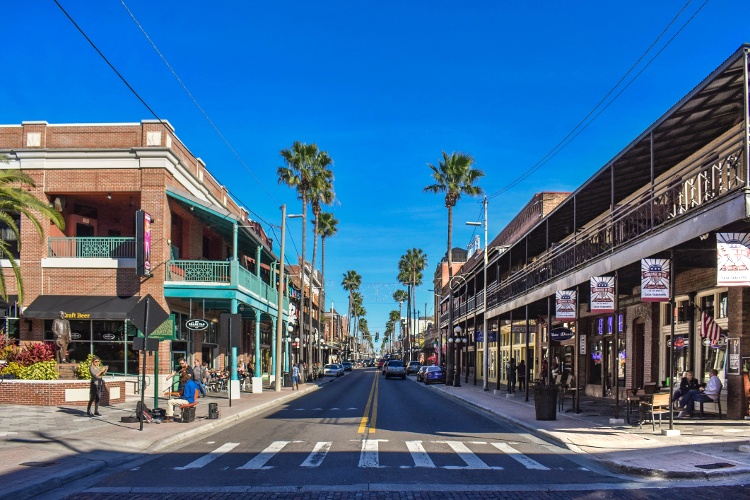 Attractive Renters' Market
Over the last 10 years, the number of renter households in the Tampa MSA increased by 3% annually, according to HUD. Nearly 50% of tenants rent single-family homes vs. living in an apartment community.
The rental market in Tampa is also attracting the attention of institutional investors. For example, Invitation Homes is estimated to own and rent more than 8,000 single-family houses in the metropolitan area.
Key Market Stats:
Median rent in Tampa is $1,580 per month, the same as rental rates in the metropolitan area (as of December 2019).
Rents in Tampa increased by 4% last year, according to RENTCafé.
52% of the households in Tampa rent rather than own.
About 66% of the rental units in Tampa have monthly rents of $1,001 or higher.
Most affordable neighborhoods for renters in Tampa are Lowry Park, Sulphur Springs, and Riverbend where rents range between $1,001 and $1,046 per month.
Most expensive neighbors for renters include Downtown Tampa, Harbour Island, and Uptown Tampa with rents of $2,036 per month.
Three of the most popular neighborhoods for renters in the Tampa metro area are Temple Terrace, Gandy – Sun Bay South, and Courier City – Oscawana.
Historic Price Changes & Housing Affordability
Reviewing the historic price changes and the affordability of housing in a market are two processes real estate investors use to anticipate the future demand for rental property in a specific area.
Each quarter, the Federal Housing Administration (FHA) publishes a house price index report that updates the short- and long-term trends of home prices in all major markets in the U.S.
The most recent FHA 2019 Q3 House Price Index shows that since Q1 1991 home prices in Tampa have increased by more than 253%. In the last five years, home prices have grown by nearly 59%, and over the past year housing prices in Tampa have increased by more than 8%. Last quarter alone, prices grew by 2.35%, according to the FHA report.
Real estate investors in Tampa also research housing affordability to help forecast the current and future demand for rental real estate. Affordability compares the amount of annual income needed to purchase a median-priced home in Tampa.
Business forecast and personal finance publication Kiplinger publishes a housing affordability report for the top 100 metropolitan areas in the U.S. The firm ranks affordability on a scale of 1 to 10, with 1 representing the most affordable markets and 10 the least affordable.
Kiplinger's analysis of housing affordability in Tampa reports:
Since the last real estate cycle market peak in May 2006, home prices in Tampa have declined by 10.7%.
Since the last real estate cycle market bottom in March 2012, home prices in Tampa have increased by 94.9%.
Tampa has an affordability index of 5 out of 10, meaning that housing affordability in the market is mid-range and helps to explain the percentage of people renting in Tampa.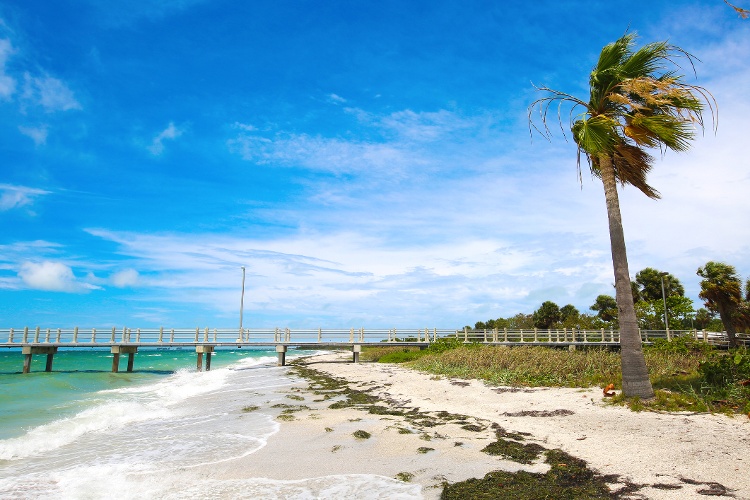 Quality of Life
A recent article from Livability.com, "Why Everyone Is Moving to Tampa Right Now (And You Might Want to Join Them)" cited job opportunities, near perfect weather, and reinvention of the urban core and waterfront areas as a few of the countless reasons why the quality of life in Tampa is so high.
Key Quality of Life Stats:
Cost of living index from the Tampa Bay Economic Development Council reports that it is cheaper to live in Tampa than many other large metro areas such as Atlanta, Denver, Phoenix, Orlando, and Nashville.
Forbes ranks Tampa as the 35th-best places for business and careers and #37 for job growth.
Tampa receives high ratings from U.S. News & World Report for overall desirability, value, job market, and quality of life.
Niche.com gives the Tampa metro area an "A" grade for nightlife, diversity, and a good place for families.
Water Street Tampa is a $3 billion mixed-use development project that has transformed the Downtown Waterfront into a vibrant place to live, work, and play.
The Florida Aquarium, Tampa Museum of Art, and Sparkman Wharf are some of the best entertainment venues in Tampa Bay.
Pro sports teams in Tampa include the NFL Tampa Bay Buccaneers, MLB Tampa Bay Rays, and the NHL Tampa Bay Lightning.
Get Out the Map
Where to begin your search? Roofstock created a heat map of Tampa based on our Neighborhood Rating, a dynamic algorithm that enables you to make informed investment decisions by measuring school district quality, home values, employment rates, income levels and other vital investment criteria.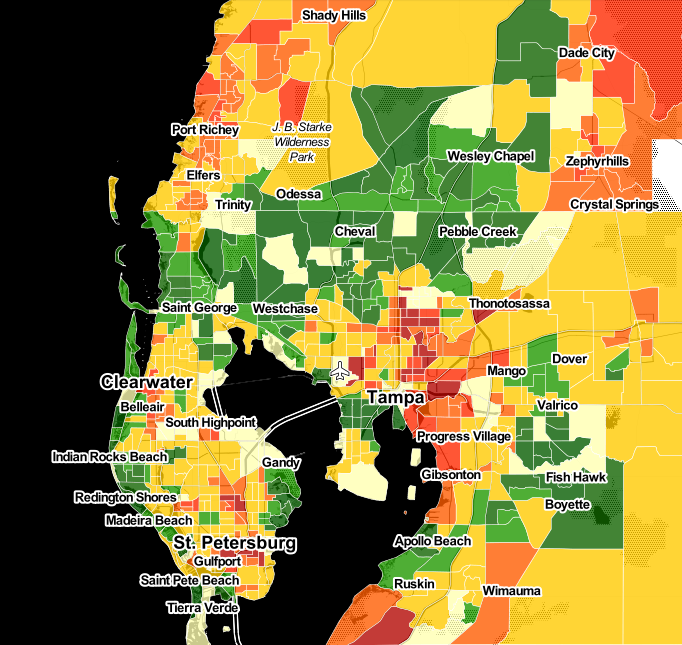 DARK GREEN: 4-5 star neighborhood
LIGHT GREEN: 3.5-4 star neighborhood
YELLOW: 2.5-3 star neighborhood
ORANGE: 2 star neighborhood
RED: 1 star neighborhood
Ready to invest in the Tampa housing market? If you haven't already done so, create your free Roofstock account and set up alerts. We'll notify you when we have a Tampa investment property that matches your search criteria.