As an investor on Roofstock, you have the ability to perform virtual due diligence on any Roofstock Exclusive listing and then submit virtual offer using your Roofstock.com account without paying any upfront fees and no penalty.
Virtual Offers
When you're ready to submit an offer, just a few clicks and your virtual offer will be emailed to the seller sent via Roofstock.
To get started, enter your desired starting offer price in the submission box and then click "Make an Offer". Don't worry. Your offer will not send until you reach the final confirmation page.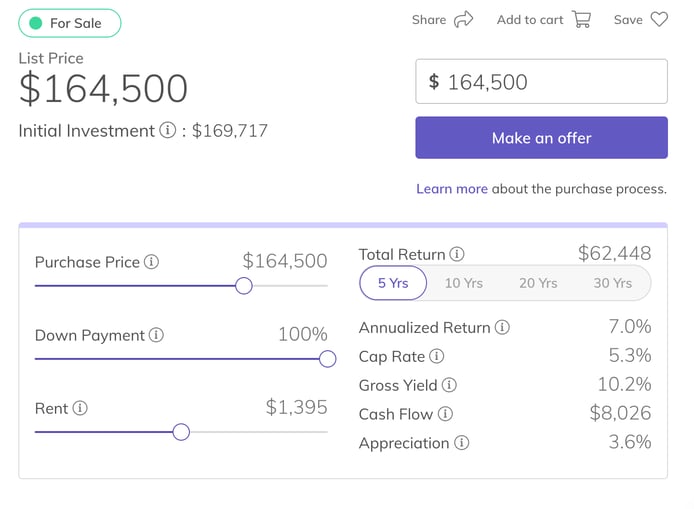 Choose how you'd like to hold title, enter your information, and click Next.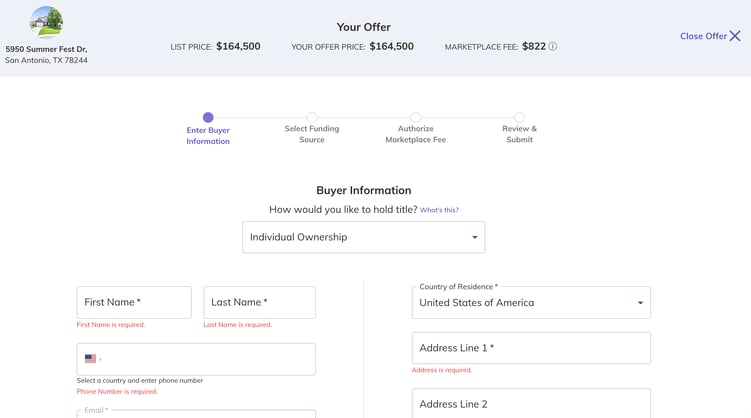 Then you'll select your funding type and upload your proof of funds (optional).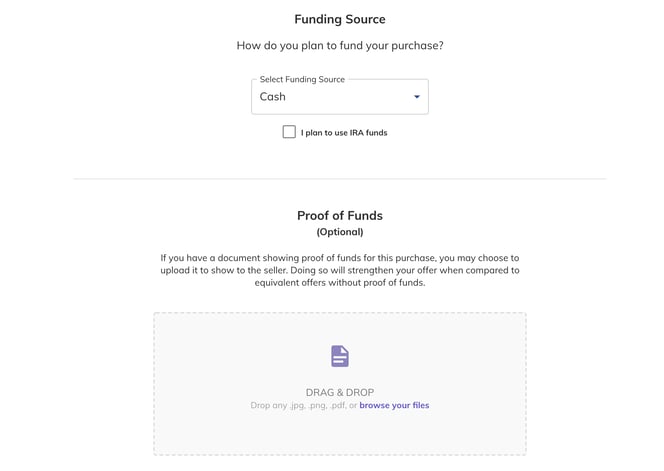 Next is the Marketplace Fee. It is free to submit offers on Roofstock, so the Marketplace Fee is ONLY charged to your credit card if the offer is accepted by the seller or you subsequently accept a counter-offer by the seller.
The Marketplace Fee is equal to 1/2% of the Purchase Price or $500, whichever is greater.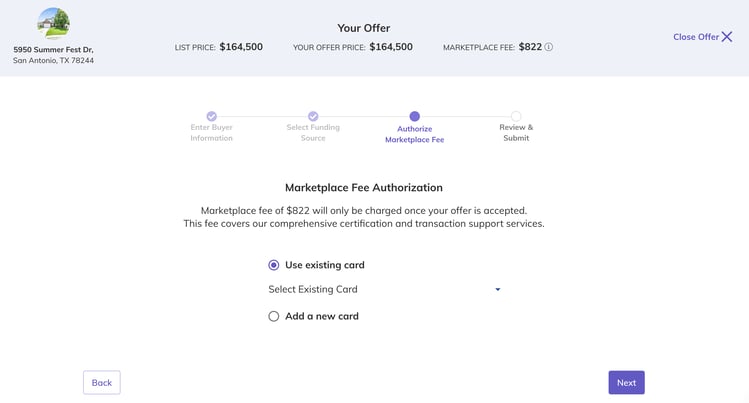 The last step is you'll review the investment details. Once you're ready, click Submit Offer to finish the process.
Your offer will be created and an automated email template will be sent to the seller's email.
All communication will come from a Roofstock address and no personal information from the buyer or seller will ever be shared.
Below is an example of an offer created and sent through Roofstock's Marketplace.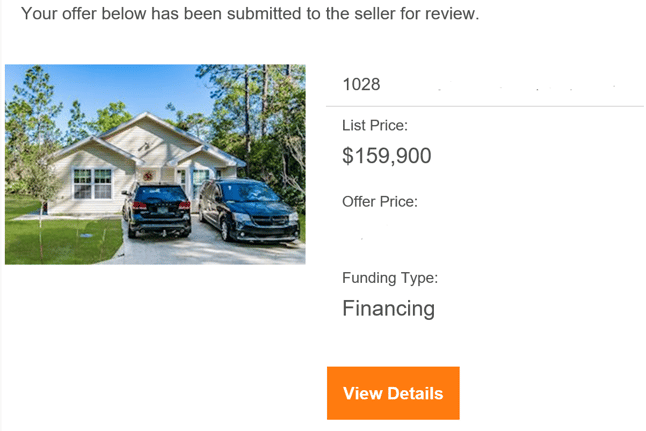 Canceling an Offer
You can cancel an offer at anytime. Even if you receive a counter-offer from the seller, you can still choose to cancel the offer or re-submit another offer if you'd like. There is no penalty for canceling an offer or re-submitting another offer.
Just Click "View Details" and you'll be sent to your Offer Management Account where you can disposition or re-position your offer.
Browse Properties in the Marketplace