Last updated on August 28, 2018
Many people don't realize that choosing to buy an out-of-state income property is a smart way to spread out risk, earn better returns, tap into up-and-coming areas, and potentially invest more efficiently from a tax perspective.
I can speak from experience: My wife and I bought three houses in one day from halfway around the globe using the Roofstock marketplace.
We know firsthand the benefits that come from casting a wider net when searching for the right investment property. (Sound crazy? Read my four-part Roofstock review series).
Here are five reasons you might want to buy an out-of-state income property:
Reason #1 – Affordability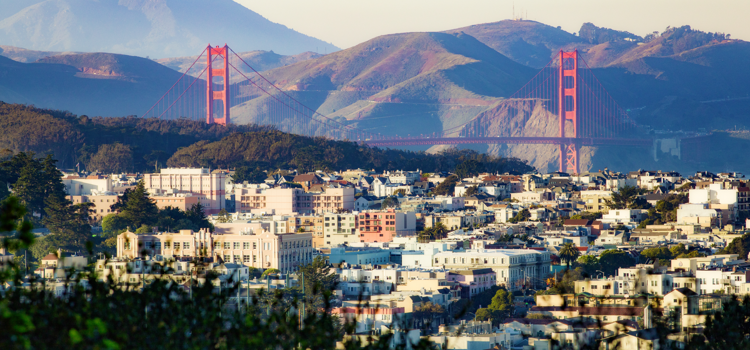 Ask anyone living in San Francisco or New York City and they will bemoan how expensive real estate is in their area—they will have no shortage of stories to share. This is because so many people want or need to live in big cities. Where there is high demand, there will be high pricing and potentially higher appreciation.
If the market you live in is too expensive, don't give up on a becoming a property investor. Rather, buy an income property in other cities or states that offer the right combination of entry price and gross yield (annual rent/price). These investment property markets exist, especially in the Midwest and South. This can help you get started or continue down your real estate investing path.
Tip: Not sure where to start? Check out Roofstock's single-family rental markets:
Reason #2 – Portfolio diversification
Whether you heard it from a financial advisor, friend, or TV commercial, portfolio diversification is a financial buzzword most of us are familiar with. But when it comes to investing in brick-and-mortar real estate, not everyone is good at practicing it.
If you buy an income property in a hot market such as Denver or Nashville, you might be inclined to continue buying in those areas. At some point these markets might cool off, as all markets do from time to time as part of a normal real estate cycle. Alternatively, if you buy income property across different geographies, your portfolio will be tied to multiple market cycles and better insulated against volatility over time.
Think of your real estate portfolio just like you would your stock portfolio—don't bet it all on Apple. It might be bubbles and caviar when Apple is doing well, but when it's not, it's back to apple juice and canned tuna.
Don't bet it all on one hot market or stock and get stuck with canned tuna.
Reason #3 – Some states have lower tax rates
No one likes paying taxes. No one.
While high property taxes in states such as New York, New Jersey and Illinois add to the expenses of owning rental property, getting strategic and buying rental homes in different states or counties with lower property taxes (Alabama, South Carolina, Tennessee, Colorado, for example) can generate extra savings.
In addition to filing a tax return for the state you live in, you will also need to file one for the state in which your investment property is located. This means owning rental properties in states with lower income taxes—or even better, no income tax at all—could help your bottom line.
Homeowners insurance is another thing to take into consideration. These vary from state to state and will impact your net yield. According to 2017 figures, Florida is the highest at $2,055, largely due to the additional cost to insure against potential storm damage. Oregon is the lowest at $574.
Factoring in taxes and insurance rates into your overall investing strategy is a small piece of the puzzle, but one that can have a real long-term impact on your operating margins over time. Take this into account when crunching the numbers on your next investment property purchase.
Reason #4 – Exposure to up-and-coming markets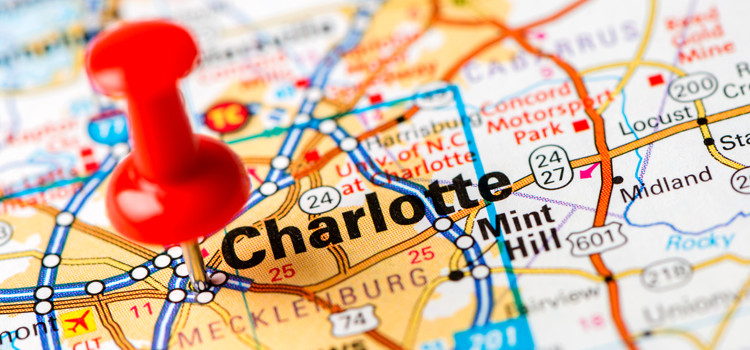 If you never think outside the location box, you could miss out on opportunities to buy income property in up-and-coming markets before they really blow up.
Take Charlotte, NC, for example, which is steadily rising in the ranks of hot real estate markets. Charlotte home values increased 9.6% from October 2016 to November 2017 alone, and Zillow predicts they will rise 4% within the next year. Rent for single-family homes in November 2017 was $1,383 and is forecasted to hit $1,501 in 2020, according to data from John Burns Real Estate Consulting.
While no one has a crystal ball that can accurately predict which real estate markets will be hot and cold in the next 10, 15 or 20 years, you can pay attention to things that drive rental demand when researching where to buy your next income property.
There are a number of key market signals that indicate whether an area is potentially primed for an uptick, and the ones listed below are easy to find:
Companies that are moving headquarters to the area, or opening up new branches: As Trulia points out, "most larger businesses do a fair amount of economic research and projections before moving into a neighborhood. Watching retail industry moves can be a great way to spot emerging areas with strong fundamentals." For example, LinkedIn recently announced plans to open a large satellite campus in Detroit in 2018, and Google is planning to move its Birmingham office to downtown Detroit. Many other cities across the U.S.—Cleveland being just one example—are increasingly attracting more startups and tech companies. Cleveland ranks among the top 10 U.S. cities for population growth of college-educated millennial residents.
A steady decrease in average days on market: When homes gradually sell faster over time, this indicates demand, competition and prices are likely on the rise in a certain area. You can keep track of this via Realtor.com or check out Zillow's Age of Inventory report.
Lack of new housing construction, especially for entry-level starter homes: When population and job growth are on the rise, constrained housing supply will help drive higher rental rates. Check out this 2017 report on historical pattern and composition of housing starts in major U.S. cities.
Reason #5 – Stronger rental demand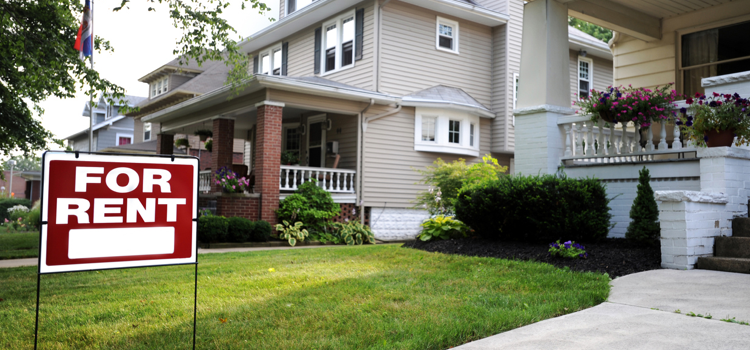 You've probably heard by now that a majority of millennials (generally defined as those born between the early 1980s to the late 1990s) are waiting to buy their first homes much later compared to previous generations. Approximately 83% cite student debt as the reason, according to a report from the National Association of Realtors, and every new class graduates with more student debt than the preceding one.
It's not just millennials, either: Homeownership among Gen-X'ers has been declining since 2005.
Baby Boomers are also poised to have a significant impact on real estate, with a "staggering" amount predicted to enter the renter market in the next five years.
If massive population groups such as millennials and Baby Boomers are looking to rent instead of buy, they have to live somewhere. Why not your rental home?
If you buy an income property in a market with a large base of this generation, you could find yourself with one hot commodity.
The same theory applies to areas with large transient populations such as college towns and cities with military bases: Military families move a lot, which fuels rental demand, and colleges generate a steady stream of renters year after year.
*****
In many cases, looking outside your own backyard can potentially help you find properties that fit your investment strategy. You could buy an income property with better cash flow, invest in an area with growing or steady rental demand, and diversify your portfolio.
Curious to learn more about my own experience purchasing an out-of-state investment property on Roofstock? Check out my Ultimate Roofstock Review: