Last updated on April 28, 2022
Investing in rental property can be a good way to generate extra recurring income and build wealth over the long term while using rent money to pay for the expenses and mortgage.
Rising home values across the country are increasing the demand for rental property, and, in some markets, more homes are occupied by renters than owners. More and more beginners – perhaps just like yourself – are thinking about getting into the rental property business.
We've put together this article to make investing in rental property a little bit easier for beginners.
---
Key takeaways
Rental property can be a good hedge against inflation, with less volatility compared to the stock market.
Benefits of investing in rental property include the potential for recurring cash flow, appreciation in home values, and tax deductions.
Buy and hold is an investing strategy that beginning investors can use to purchase additional rental property by reinvesting cash flow.
---
Why invest in rental property?
Rising inflation, stock market volatility, and economic uncertainty in today's ever-changing world are just 3 reasons for investing in rental property.
Here are some of the major benefits of investing in rental property, along with potential drawbacks.
Benefits of investing in rental property
Investors can receive recurring cash flow from rental income collected from tenants.
Tenant rents can be used to pay costs of ownership, including operating expenses and monthly mortgage payment if the property is financed.
A cash-flowing rental property has enough money left over at the end of each period to create profit for an investor after all rent has been collected and bills have been paid.
Appreciation in property value over time may increase the amount of owner's equity in a rental property and may serve as a source of capital for additional investments.
The tax benefits of owning rental property include deducting operating expenses, business-related owner expenses, depreciation to reduce taxable net income, and tax-deferred exchange to defer paying capital gains tax.
Real estate can be an inflation hedge when home values and rent prices increase faster than the rate of inflation.
Single-family homes have historically had less volatility compared to stocks and bonds, offering a strong investment alternative.
Drawbacks of rental property
Rental property requires routine maintenance to maintain property value, maximize rental income, and provide tenants with a safe place to live.
High vacancy rates can create negative cash flow if property is not maintained or the demand for rental property decreases in the local marketplace.
The demand for rental property in a neighborhood may change due to factors such as low population growth, high unemployment rates, or poor school district quality.
Poor tenant screening processes may lead to renting to unqualified tenants who neglect rent obligations, damage the property, and require costly evictions.
Self-managing a rental property requires a lot of time, effort, and knowledge, which is why many investors choose to hire a property management company to take care of the property.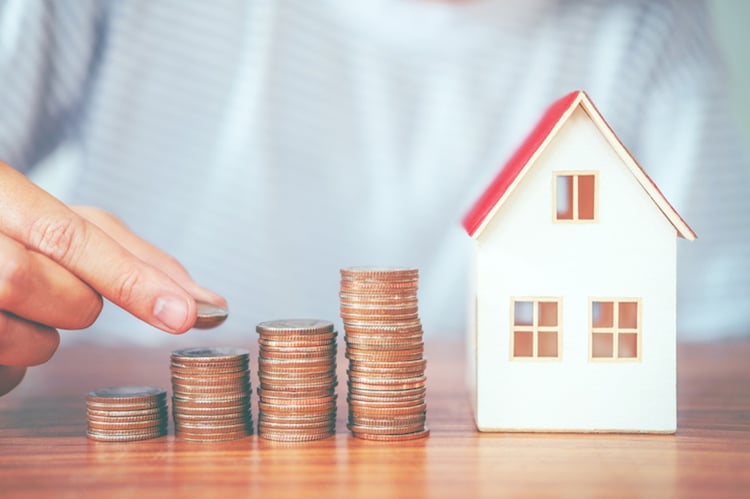 How to begin investing in rental property
For many people, the benefits of investing in rental property far outweigh the potential disadvantages. However, there's a lot more to being a real estate investor than just buying a home and putting up a "For Rent" sign.
Here are some of the most important things to know about the real estate business, being a real estate investor, and investing in rental property.
Real estate asset classes
Real estate is commonly categorized into 5 main asset classes: Residential, commercial, industrial, special use, and land. These main asset classes also contain subclasses. For example, residential real estate includes:
Single-family homes
Condominiums
Townhomes
Cooperatives
Luxury homes
Short-term vacation rentals
Multifamily homes
As a rule of thumb, multifamily properties with more than 4 units are categorized as commercial property, due to the way larger multifamily buildings, such as apartment buildings, are financed and managed.
Each real estate asset class has a unique set of pros and cons. For example, currently there is a strong demand for single-family rental (SFR) property from both investors and tenants, with rent prices and property values increasing in most markets. There are also a wide variety of loan options for single-family homes, which may make financing much easier and less expensive than commercial real estate.
Investing strategies
Real estate investing strategies can be categorized based on how active or hands-on an investor is with a rental property. Some of the most common real estate investing strategies are:
Buying and holding, generally for at least 5 years
Fixing and flipping by buying low and trying to sell high
Group investing by being a member of an LLC that invests in real estate
Wholesaling by finding a distressed seller, putting the property under contract, then assigning the contract to another investor in exchange for a wholesale fee
House hacking by renting out part of a primary residence and using the cash flow to save for the down payment on a rental property
Investing in real estate investment trusts (REITs), companies that invest in a wide variety of assets, such as apartments, shopping centers, data storage, and cell sites
Crowdfunding by pooling a small amount of capital with many other investors to own part of an investment-grade property, like a shopping center, office building, or built-to-rent new home subdivision
How to buy rental property
There are 5 main steps that real estate investors follow to buy a rental property:
1. Prepare to buy
There's more to buying a rental property than just applying for a mortgage. Begin by getting personal finances in order:
Pay off high-interest debt, such as credit cards and student loans.
Raise funds for a down payment by saving, turning a retirement plan into a self-directed IRA (SDIRA) for real estate, or raising money from friends and family members.
Explore financing options and loan terms, including investment property interest rates and down payments, conventional loans, Federal Housing Administration (FHA) and Veterans Affairs (VA) loans, and a blanket mortgage or portfolio loan for purchasing a group of rental properties at the same time.
2. Shop for rental property investments
Real estate apps and technology simplify the process of finding and analyzing rental property in different cities or states. Homeowners and investors use Zillow, Realtor.com, and the Roofstock Marketplace, which was specifically created for buying and selling SFR property, small multifamily buildings, and short-term rentals (STRs).
3. Evaluate the property and neighborhood
Real estate is all about location. Criteria to consider when choosing the best neighborhoods and investment rental properties are:
Macro trends in the marketplace, such as changes in home values and rent prices year over year, population and job growth, percentage of renter-occupied households, and property tax rates
Interior and exterior of property, including square footage, number of bedrooms and bathrooms, floor plans and 3D models, property inspection and title reports, and current lease and rent payment history if the home is already rented
Potential risks and rewards of different neighborhoods, which you can assess by using the Roofstock Neighborhood Rating index to examine key neighborhood attributes, including home value trends, employment rates, and school district quality
Nearby amenities, such as access to highways and public transit, restaurants and shopping, schools and hospitals, and parks and recreation
4. Calculate income and expenses
Factors to take into account when creating a pro forma budget for income and expenses include fair market rental income, vacancy rate, out-of-pocket expenses, such as down payment amount and repairs that are immediately needed, operating expenses, and cash flow.
Common operating expenses and costs of owning a rental property include:
Advertising and marketing
Tenant screening and leasing
Property management fees
Repairs and maintenance
Landscaping
Pest control
Landlord insurance
Homeowner association (HOA) fees
Mortgage principal and interest
Professional service fees
5. Decide how to manage property
Rental property can be actively self-managed by an investor or managed by a property management company. Sometimes investors self-manage a rental to learn the ropes, but quickly tire of dealing with tenants and making repairs.
Property management companies can give an investor peace of mind by marketing a vacant property, screening applicants, signing leases, collecting rent, communicating with tenants, and handling repairs and maintenance.
Having good rental property software is also an important part of investing in rental property. Investors can automate income and expense tracking, generate financial reports, and make tax-filing quicker and easier by signing up for a free account with Stessa.
Rental property financial metrics
Real estate investors use a variety of formulas and metrics to measure the current and projected financial performance of a rental property:
Cash flow: Calculated by subtracting all expenses from all income received over a specific period of time. Rental property can have positive or negative cash flow or bring in just enough rental income to break even.
Cash-on-cash return: Expressed as a percentage and determined by dividing annual before-tax cash flow by the total amount of cash invested.
Net operating income (NOI): Obtained by subtracting operating expenses, excluding any mortgage payments and capital reserve account contributions, from total rental income collected.
Cap rate: Percentage return calculated by dividing NOI by the property value or purchase price.
Gross rent multiplier (GRM): Measures the potential profitability of a rental property compared to similar properties by dividing the property price or value by the gross rental income. Generally speaking, the lower the GRM, the more attractive a property may be, because there is more gross income relative to the purchase price.
1% Rule: States that the gross monthly rental income from a home should be equal to or greater than 1% of the purchase price. For example, if the asking price of a home is $150,000, then the fair market rent should be at least $1,500 per month.
50% Rule: Means that 50% of the gross rental income will be used to pay for operating expenses, excluding any mortgage payment and contributions to a capital reserve account.
The Roofstock Cloudhouse Rental Calculator is a free online tool for analyzing the potential return of any single-family home in the U.S. Simply enter the property address and receive a forecast of potential return, even if the home has never been rented.